Name

Gerard Croiset




Role

Parapsychologist




Siblings

Max Croiset







Died

July 20, 1980, Utrecht, Netherlands




Parents

Hijman Croiset, Judith Boekbinder




Nephews

Hans Croiset, Jules Croiset




Similar People

Max Croiset, Jules Croiset, Hans Croiset
Bir İnsan En Fazla Kaç Km Uzağı Görebilir ? Gerard Croiset'in Hikayesi
Gerard Croiset born Gerard Boekbinder (March 10, 1909 – July 20, 1980) was a Dutch parapsychologist, psychometrist and psychic. He was often asked to help police detectives trace missing persons, though authenticated successes were few, and compared against the failures, his success rate was ruled no better than chance.
Contents
Gerard croiset el hombre que poseia poderes paranormales de vision remota
Biography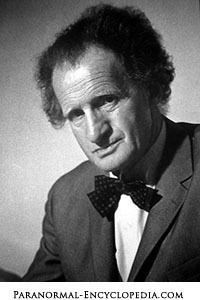 Croiset was born in Laren, North Holland, during 1909. He said he began to become aware of his gifts while a youth working for a watch repairer, and that on one occasion he held a ruler belonging to his employer and saw events which he related to his employer and which his employer confirmed were accurate.
Early work
After World War II, Croiset was sometimes consulted by Dutch police authorities for cases involving missing persons, or murder. On one occasion he was said to have examined the property of a murdered woman, and provided accurate information relating to her murder, and also gave the name of her murderer. The name matched a man who was being held in connection with the crime. He gained a reputation as a reliable consultant for the topic of missing persons, and his fame extended beyond the Netherlands, as anecdotes about his abilities came to be discussed in other countries. He also gained a reputation as a psychic healer, and would allow people to visit him in his clinic for healing sessions.
Missing children cases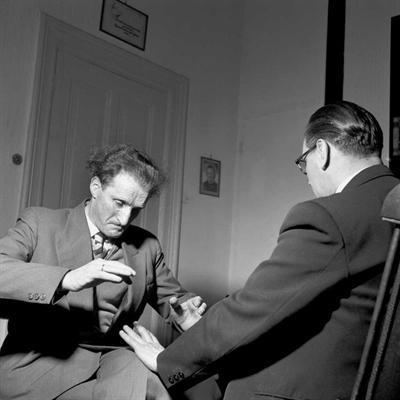 During 1966, he was invited to Australia to aid in an investigation relating to the disappearance of the three Beaumont children, who had disappeared without trace from a beach in Adelaide, South Australia. Although police were skeptical, his expenses were paid by the wealthy property tycoon Con Polites who was interested in the case, and publicity was such that Croiset's ideas were thought to be worthy of consideration. During his brief stay in Australia he attracted widespread publicity but failed to find any trace of the missing children.
During January 1970, Croiset assisted in the investigation of the kidnapping of Muriel McKay in England. Mrs McKay was the wife of publishing tycoon Rupert Murdoch's Deputy Chairman Alick McKay. Croiset was asked by a McKay family friend, Eric Cutler, to help locate her. Croiset said that she was in a white farmhouse in the north or north east of London and that nearby to her was another farm and an abandoned aerodrome and that if she was not found within 14 days she would be dead. Her body was never found. Brothers Arthur and Nazimoodeen Hosein were convicted of her murder—the first case in British history for a murder conviction without a body.
During the mid 1970s, he was invited to Puerto Rico to find the two missing children of a local businessman. He concluded that the children were no longer on an "earthly plane" and could offer no clues. Also, he was asked to locate a missing woman in Scotland, and once again failed to provide any clues.
Croiset's reputation became tarnished during his later years by his well publicised failures. However, he claimed to have achieved one more notable success when he was invited to Tokyo, Japan during the 1970s to locate a missing child. As he claimed, he had provided a description of the location in which her body could be found within 24 hours. When her body was found after obeying his instructions, all details seemed to match exactly with his prediction. There are no known independent sources for this claim.
In 1973, two little children were kidnapped by their father in Haute-Savoie (France). In 1976, Gérard Croiset declared briefly by phone: "They are in Italy". But the father doesn't speak Italian, observed the mother. During a second phone call, Croiset's secretary said that he couldn't do anything more in this case. After having lived with his girls in Spain and Germany, the father was arrested in France in 1979. Some times later, the children told of their visit to friends in Italy just at that time when their mother telephoned with Gérard Croiset.
In another apparently successful case during May 1976, Croiset was flown from the Netherlands to Japan by a Japanese television station to see if he could help locate a missing seven-year-old girl. After being shown a picture of the missing girl, Miwa Kikuchi, Croiset stated that she was dead "on the surface of a lake near her home and near a quay for boats near a yellow protruding structure". The girl's body was later recovered floating in the reservoir near a quay for rowing boats and a water supply tower, which was painted yellow. Although the press were astounded at Croiset's paranormal abilities, some policemen stated that they would have found the girl's body without Croiset's help.
He died in Utrecht during 1980, aged 71.
Evaluation
Croiset claimed he helped to solve the case of an assault of a girl in Wierden, the Netherlands. The Chief of Police of Wierden stated however, that the information by Croiset was inaccurate and his communications were not used for the case. He was investigated under controlled conditions by The Belgian Committee for the Scientific Investigation of Phenomena Reputed to be Paranormal and they did not find any evidence of psychic ability.
The skeptic James Lett has written:
The truth is that the overwhelming majority of Croiset's predictions were either vague and nonfalsifiable or simply wrong. Given the fact that Croiset made thousands of predictions during his lifetime, it is hardly surprising that he enjoyed one or two chance "hits".
The Dutch parapsychologist Wilhelm Tenhaeff has written Croiset had genuine psychic powers due to the information he had given in police cases. However it was discovered that much of Tenhaeff's data was fraudulent.
References
Gerard Croiset Wikipedia
(Text) CC BY-SA