Name

George Norcross





Siblings

Donald Norcross







People also search for

Donald Norcross, Vernon Hill, George E. Norcross, Jr
George norcross tales dubbed bogeyman bunk are rooted in reality
George E. Norcross, III (born 1956) is an insurance executive, community leader and a Democratic Party leader in New Jersey.
Contents
Norcross currently serves as executive chairman of Conner Strong & Buckelew, a national insurance brokerage and employee benefits consulting firm based in Marlton, New Jersey and Philadelphia, Pennsylvania. He is chairman of the board of trustees for Cooper Health System and Cooper University Hospital in Camden, New Jersey, and has served as a trustee since 1990. He led the effort to create the Cooper Medical School of Rowan University, the first new medical school in New Jersey in 30 years, and to partner with the nationally renowned MD Anderson Cancer Center to create the MD Anderson Cooper Cancer Center. In October 2015, Norcross was named to the board of MD Anderson.
Norcross has been a prominent political leader in New Jersey for over 25 years, since he became chairman of the Camden County Democratic Committee in 1989, a position he held until 1993. For many years, he has been named one of the most powerful non-elected political figures in New Jersey by the website PolitickerNJ.com. In 2014, 2015 and 2016 he was named the second most powerful person in New Jersey after Governor Chris Christie by NJBiz.com. He is a member of the Democratic National Committee. He belongs to Mar-a-Lago, the club belonging to United States President Donald Trump.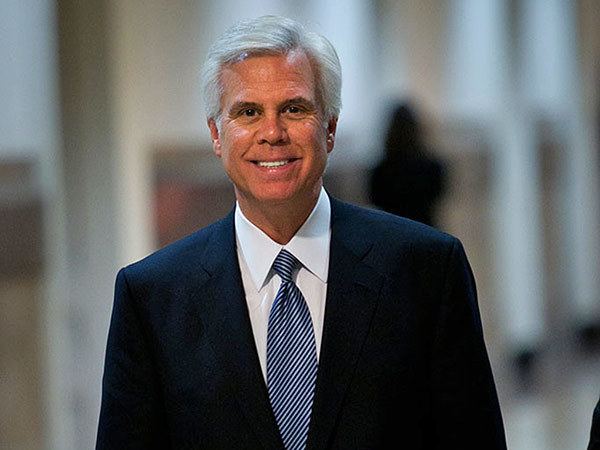 Political boss george norcross a bane or a blessing for new jersey
Personal life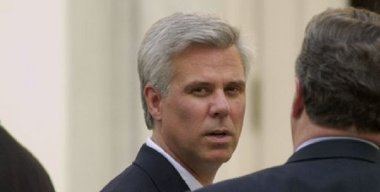 Norcross was born in 1956 to George E. Norcross, Jr., the president of the AFL-CIO Central Labor Union of Camden and Gloucester Counties and his wife, Anne Carol. George Norcross, Jr. was active in the community of Camden and a board member of Cooper University Hospital. He served on the board of and was the chairman of United Way. His mother, Carol, died at the age of 84 in 2016. She was remembered as "a tireless advocate for senior citizens."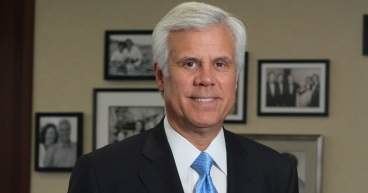 Norcross graduated from Pennsauken High School and briefly attended Rutgers University-Camden. He has three brothers: Donald, a United States Congressman representing New Jersey's 1st congressional district; Philip, managing partner of the law firm Parker McCay; and John, a psychologist, author, and professor at the University of Scranton.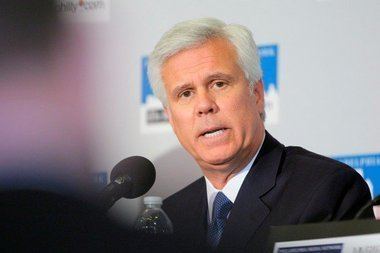 Norcross has a daughter, Lexie, and a son, Alex.
Insurance
Norcross is Executive Chairman of Conner Strong & Buckelew, an insurance brokerage. He has headed the company and its predecessor companies since 1979. Norcross was again named the second most powerful man in the New Jersey business world by NJBiz.com in January 2015. In September 2015, Norcross was announced as one of the local investors in The Camden Waterfront, a $1 billion development on Camden's waterfront being developed by Liberty Property Trust and designed by Robert A.M. Stern. Norcross said he would invest $50 million in the project and expected to apply to move Conner Strong & Buckelew there. In March 2017, Norcross announced his company would move to the Camden waterfront as part of a $245 million development.
Cooper University Health System
Norcross is chairman of the board of trustees of the Cooper University Health System and Cooper University Hospital in Camden, New Jersey and has served as a trustee since 1990. Norcross transformed Cooper into a top-tier tertiary academic medical center and launched the Cooper Medical School of Rowan University, the first new medical school in New Jersey in 30 years. New Jersey Assembly Speaker Joseph Roberts praised Cooper for its "unflagging commitment to the city." Norcross was a driving force behind the MD Anderson Cooper Cancer Center which opened in October 2013. Cooper University Hospital funded two parks in Camden which the hospital agreed to maintain for 20 years. At the Cooper Commons groundbreaking, Norcross announced that Cooper was pledging $500 million of restorations and renovations to Cooper Plaza, the Camden neighborhood that includes the hospital. He enlisted Kelly Ripa to become a spokeswoman for Cooper in 2005. Ripa's father, Joseph Ripa, is a veteran Camden County Freeholder.
Norcross has been a major benefactor of The Cooper Foundation. Most recently, The Cooper Foundation, with the support of the Norcross family, in partnership with the non-profit TEAM Schools of New Jersey, announced plans to create the KIPP Cooper Norcross Academy, New Jersey's first "renaissance school", in Camden. Norcross and his wife Sandy serve as co-chairs of The Cooper Gala, which is the largest fundraising event each year and has raised over $6 million to benefit Cooper University Hospital. In 2011, Sandy and George Norcross announced a $5 million pledge to Cooper University Hospital.
In the wake of the Veterans Health Administration scandal of 2014, Cooper announced a "Veterans VIP Priority Program" that provided same day care to veterans in New Jersey's seven southern counties. In November 2014, Cooper and Norcross were awarded the "Seven Seals" award by the United States Department of Defense's Employer Support for National Guard and Reserve in recognition of Cooper's "Veterans VIP Priority Program."
In May 2016, Norcross announced the formation of a new 501(c)(3) entity, the Camden Health and Athletic Association, that would coordinate existing and create new youth athletic leagues in Camden, providing centralized help with logistics such as buying uniforms and maintaining playing fields, as well as fund-raising efforts. The nonprofit group received an initial endowment of $1 million from the Cooper Foundation, the Norcross Foundation, and AmeriHealth NJ.
In August 2017, Norcross announced an agreement had been reached for Cooper University Health Care to acquire the New Jersey assets of Trinity Health -- two Lourdes hospitals and St. Francis. When complete, Cooper will be the largest health care system in South Jersey and the 4th largest in the state.
Positions
Norcross has made the revitalization of Camden a priority, focusing on education, crime reduction and economic development. The New Jersey Star-Ledger wrote of Norcross that he "is scoring measurable success on the meaty challenges that matter most to families stuck in poverty: crime, education and health care. He is using his combat skills for the most noble of missions." Citing Norcross as the second most powerful person in New Jersey business, NJBiz.com reported: "Norcross carries the torch for Camden as well as anyone could for a city."
On May 18, 2015, President Barack Obama visited Camden to laud the rapid improvements the city has been making, with special mention of the reformed police department. The President stated, "You've made real progress in just two years. And that's why I'm here today. Because I want to focus on the fact that other cities across America can make similar progress." Writing about the President's visit, Inquirer columnist Kevin Riordan wrote, "If the emerging Camden of new cops, new schools, new corporate headquarters, new manufacturing jobs, and a new master story line has a maestro, it's Norcross."
He has promoted the Opportunity Scholarship Act, which would allow students in underperforming schools the chance to attend better public or private schools and receive a voucher toward scholarship. Plans were submitted in December 2012 for the KIPP Cooper Norcross Academy, which is scheduled to open in fall 2014 with kindergarten and pre-K programs, then add a grade per year.
In February 2012, he penned an op-ed in the Cherry Hill Courier Post called for the merger of Rowan University and Rutgers-Camden, positing it could be a "catalyst for the kind of renaissance that could make South Jersey an epicenter of intellectual and economic success for decades. It's up to us to seize this chance." In June that year, the state approved the partnership.
Norcross was a leading proponent of reorganizing the police department and tripling the number of police on the street. The countywide police force for which Norcross advocated would require disbanding the Camden Police Department. It would allow more police officers on the ground by not inheriting pension and benefit costs paid by the city, according to The Philadelphia Inquirer. The Camden Police Department was eliminated and a Camden County Police Department was formed in May 2013. As reported by the Associated Press, after the change over, crime began to drop dramatically: "crime in every major category except for arson — which held steady — was down from Jan. 1 to March 31 compared with the same period last year." The Star-Ledger reported that crime was down 30% in the first quarter of 2014. and the Inquirer wrote "Crime plummets in Camden in 1st quarter" of 2014.
Criticism
The office of the Attorney General of New Jersey and the United States Attorney's office under now Governor Chris Christie investigated Norcross after he was secretly taped discussing state politics. After thorough investigations and significant media coverage, he was not charged.
References
George Norcross Wikipedia
(Text) CC BY-SA