He is of Surinamese descent.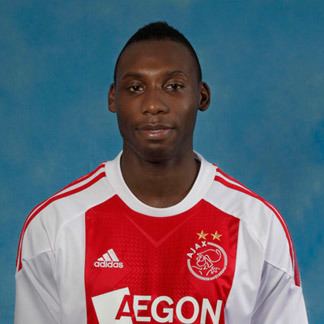 Born in Amsterdam, Castillion began his career with RKSV TOB and DWS. He was then scouted and recruited to join the youth ranks of AFC Ajax in 2005. He occasionally played in the Beloften Eredivisie with Ajax's reserve team while still playing their youth teams. Castillion made his debut for the first team on 20 March 2011, in the 3–2 loss against ADO Den Haag in the Eredivisie.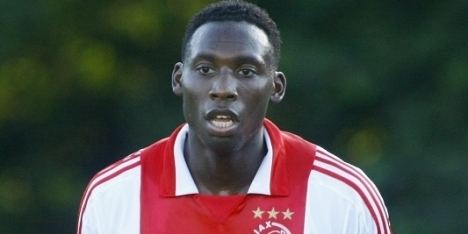 In August 2011, after his first season with the first team of Ajax, it was decided that Castillion would go out on loan to RKC Waalwijk for the duration of the 2011–12 season. He made his debut for RKC Waalwijk on 7 August 2011, and two weeks later scored his first Eredivisie goal while playing for RKC Waalwijk. In total Castillion made 29 league appearances for the club from North Brabant, while scoring a total of six goals during league play.
For the 2012–13 season, Castillion was sent out on loan a second time, this time around to Heracles Almelo, he was given the shirt number 21 coming off the bench at the start of the season, securing a starting position by November of that year. On 18 November 2012, Castillion scored his first goal for Heracles Almelo, scoring the 4th goal in a 5–1 victory at home against Roda JC Kerkrade. On 23 March 2013 Castillion extended his contract with AFC Ajax until 2014.
On 17 January 2014, it was announced that Castillion was sent on loan to NEC until the end of the season.
On 25 August 2014, Castillion signed with New England Revolution of Major League Soccer. On 8 December 2014, he was traded to the Colorado Rapids together with goalkeeper Joe Nasco, then released by Rapids who decided not to exercise his contract.
On 7 January 2015, he signed a contract until June 2016 with Liga I club Universitatea Cluj. He made his league debut under manager George Ogăraru on 22 February 2015, in a 3–0 home loss against Târgu Mureş.
On 1 July 2015, he signed a four-year contract with Nemzeti Bajnokság I club Debreceni VSC.
On 3 March 2017, he signed for Icelandic Úrvalsdeild side Víkingur Reykjavík.
Castillion made his International debut in an UEFA European Under-17 Championship qualifying match for the Netherlands U-17 against Albania U-17 on the 23 October 2007. The match ended in 3–0 victory for the Dutch. He played for the Dutch U-18 team on 19 November 2008 in a friendly encounter against Belgium U-18, a match which ended in 0–3 loss to the Belgians. He scored the only goal for the Netherlands U18, in his second appearance on 11 February 2009 against Luxembourg U-18, the match ended in 2–1 loss for the Dutch.
As of 1 March 2015