Spouse

Jean Guillaume (m. 1993)

Children

Dimitri Bogdanoff




Movies

Born

5 July 1944 (age 76), Paris, France

Similar

Claude Gensac, Jean Girault, Christian Marin
Actresses of peplum movies
Geneviève Grad (born 5 July 1944) (age 71) is a French actress. She was born in Paris, France as Geneviève Gabrielle Grad. She played Nicole Cruchot, the daughter of Marshal Ludovic Cruchot (Louis de Funès) in the first three films of the Gendarme of Saint-Tropez series from 1964 to 1968. She has, among others, played in two films with Paul Guers as his partner: Flash Love (1972) and Libertés sexuelles (1977). She has also appeared in several made for TV films and TV series in the 1960s and 1970s. She had a son with Igor Bogdanoff. She has been married to Jean René André Yvon Guillaume since March 19, 1993. She lives in Vendôme in the Loir-et-Cher.
Contents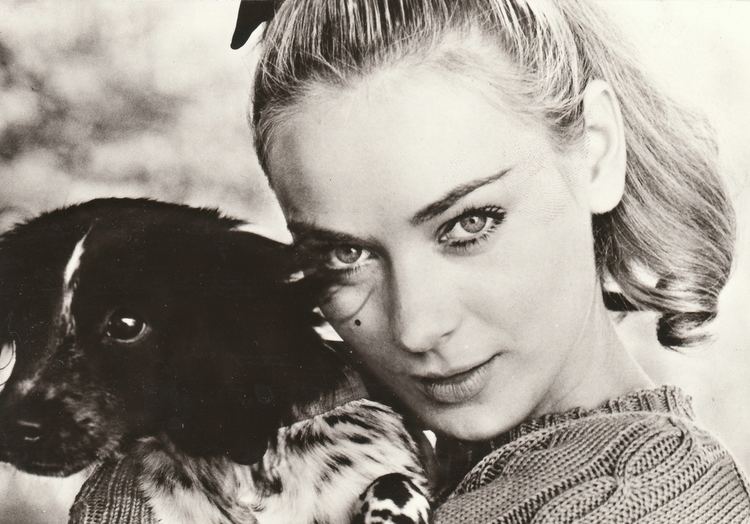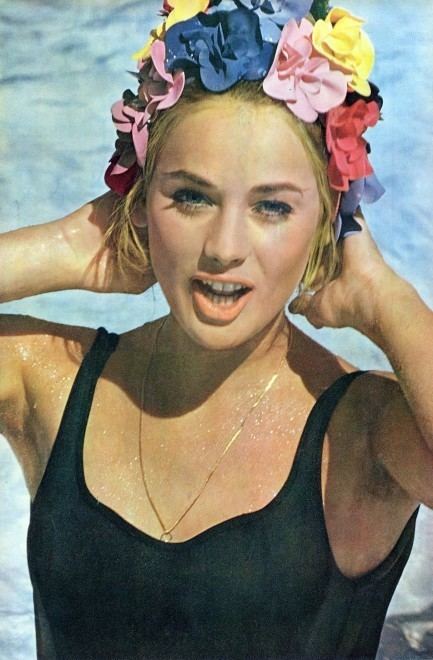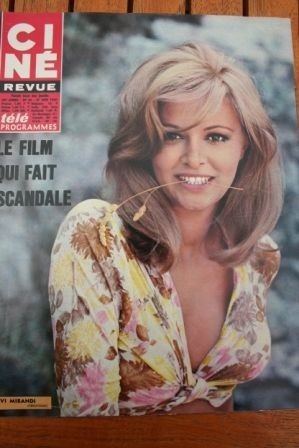 Filmography
Actress
1983
Ça va pas être triste
as
L'avocate / The lawyer
1980
Do You Want a Nobel Baby?
as
Marie-Dominique
1980
La pharisienne (TV Movie)
as
La comtesse de Mirbel
1980
La vie des autres (TV Series)
as
Aliki
- La Crétoise (1980) - Aliki
1980
Comme une femme
as
Olivier's sister
1978
Ce diable d'homme (TV Mini Series)
as
La Pompadour
- Les orages de Prusse (1978) - La Pompadour
- Émilie contre Frédéric (1978) - La Pompadour
1977
Libertés sexuelles
as
Jeanne
1967
Au théâtre ce soir (TV Series)
as
Gisèle Palerse / Marie-Josèphe
- La moitié du plaisir (1975) - Gisèle Palerse
- Ami-ami (1967) - Marie-Josèphe
1970
O Palácio dos Anjos
as
Bárbara
1970
OSS 117 prend des vacances
as
Paulette Balestri
1969
Agence Intérim (TV Series)
as
Mireille
- Quiproquo (1969) - Mireille
1968
The Gendarme Gets Married
as
Nicole Cruchot
1967
Quand la liberté venait du ciel (TV Series)
as
Hélène
- Deux Espagnols (1967) - Hélène
- Les miliciens (1967) - Hélène
- Un bon dieu pour les ivrognes (1967) - Hélène
- Défense de vivre (1967) - Hélène
- Le colis perdu (1967) - Hélène
1966
Si Perrault m'était conté (TV Mini Series)
as
Aline
- Riquet à la houppe (1966) - Aline
1966
L'amour en papier (TV Movie)
as
Geneviève
1966
Orion le tueur (TV Movie)
as
Alice
1965
Embrassons-nous, Folleville! (TV Movie)
as
Berthe
1965
The Gendarme in New York
as
Nicole Cruchot
1965
Frédéric le gardian (TV Series)
as
Virginie
1965
Une chambre à louer (TV Series)
as
Anne Dulac
- Tout est bien qui finit bien (1965) - Anne Dulac
- La vérité sur Pierre (1965) - Anne Dulac
- Le retour de l"enfant prodigue (1965) - Anne Dulac
- La fugue de François (1965) - Anne Dulac
- Sylvain quitte les Dulac (1965) - Anne Dulac
- La rupture (1965) - Anne Dulac
- Deux surprises pour Sylvain (1965) - Anne Dulac
- Une demande en mariage (1965) - Anne Dulac
- Sylvain cherche Basile et trouve Lorrain (1965) - Anne Dulac
- Le portrait de Pierre (1965) - Anne Dulac
- L'accident d'Adrien et l'inconnu dans la chambre d'Anne (1965) - Anne Dulac
- Fabienne se fâche (1965) - Anne Dulac
- Un voleur nommé Basile (1965) - Anne Dulac
- L'Oiseau Phénix (1965) - Anne Dulac
- Le Secret De Laurence (1965) - Anne Dulac
- Un vol (1965) - Anne Dulac
- Plaie d'argent (1965) - Anne Dulac
- Qui va à la chasse- (1965) - Anne Dulac
- La jalousie est mauvaise conseillère (1965) - Anne Dulac
- Sylvain à l'épreuve (1965) - Anne Dulac
- La gifle (1965) - Anne Dulac
- Mystère autour de Pierre (1965) - Anne Dulac
- Sylvain s'installe (1965) - Anne Dulac
- Une chambre mystérieuse (1965) - Anne Dulac
- Fabienne cherche une chambre pour Sylvain (1965) - Anne Dulac
1964
L'enlèvement d'Antoine Bigut (TV Movie)
as
Adélaïde
1964
The Gendarme of Saint-Tropez
as
Nicole Cruchot
1963
Conquest of Mycene
as
Pasifae
1963
Sandokan the Great
as
Mary Ann
1963
The Beast of Babylon Against the Son of Hercules
as
Tamira
1962
L'empire de la nuit
as
Girl
1962
Arsène Lupin contre Arsène Lupin
as
Catherine - la princesse de Poldavie
1962
Attack of the Normans
as
Svetania
1961
Le capitaine Fracasse
as
Isabelle
1961
Un soir sur la plage
as
Sylvie
1959
The Chasers (uncredited)
Soundtrack
1965
The Gendarme in New York (performer: "Les Garçons sont Gentils")
1964
The Gendarme of Saint-Tropez (performer: "Douliou Douliou Saint-Tropez")
Self
1971
Grand Amphi (TV Series)
as
Self
- Episode dated 26 December 1971 (1971) - Self
1967
Paris aktuell (TV Series documentary)
as
Self
- Episode #1.2 (1967) - Self
1966
Vient de paraître (TV Series)
as
Self
- Episode dated 16 October 1966 (1966) - Self
1966
Au risque de vous plaire (TV Series)
as
Self
- Episode dated 1 October 1966 (1966) - Self
1961
Les échos du cinéma (TV Series short)
as
Self
- Episode #1.54 (1961) - Self
1960
Réveillon surprise (TV Special)
as
Self
1960
Cinépanorama (TV Series documentary)
as
Self
- Episode dated 22 October 1960 (1960) - Self
Archive Footage
2021
Les Chroniques du Mea (TV Series)
as
Self
- D'Arsène à Lupin (2021) - Self
2007
Louis de Funès intime (Documentary)
as
Nicole Cruchot (uncredited)
References
Geneviève Grad Wikipedia
(Text) CC BY-SA