Preceded by

Olorunnimbe Mamora




Succeeded by

Hakeem Muri-Okunola




Preceded by

Shamsideen Balogun




Name

Gbenga Ashafa





Succeeded by

Hakeem Muri-Okunola




Preceded by

Segun Ogunlewe




Party

All Progressives Congress






Preceded by

Mujitaba Mohammed Mallam




Similar People

Oluremi Tinubu, Abike Dabiri, Ganiyu Solomon, Musiliu Obanikoro, Adeyemi Ikuforiji




Education

Morgan State University



Gbenga Bareehu Ashafa (born 22 July 1955) is a Senator of the Federal Republic of Nigeria from Lagos State. He represents Lagos East in the current 7th National Assembly. Senator Ashafa is the Vice-Chairman, Senate Committee on Lands, Housing and Urban Development. He is also a member of the following Senate committees: Environment and Ecology Committee, Committee on Federal Character and Inter-Governmental Relations, Gas Committee, and Senate Services Committee.
Contents

Ashafa is a member of the All Progressives Congress (APC). He is currently the Treasurer of the APC Senate Caucus. He was the Secretary of the Action Congress of Nigeria (ACN) Senate Caucus, until the fusion of the ACN into the All Progressives Congress.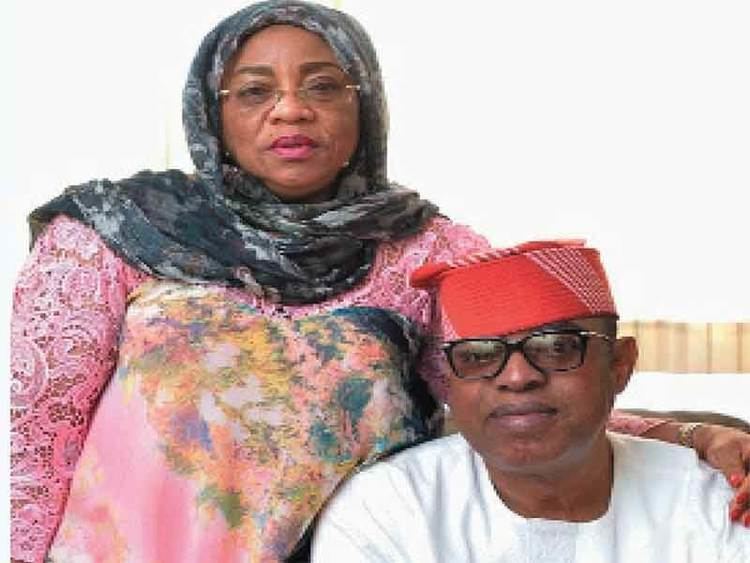 Lagos East Senatorial District covers five local government areas (Epe, Ibeju-Lekki, Ikorodu, Kosofe and Somolu) and eleven local council development areas (Agboyi-Ketu, Bariga, Eredo, Igbogbo- Baiyeku, Ijede, Imota, Ikorodu North, Ikorodu West, Ikosi-Isheri, Ikosi- Ejinrin, and Lekki).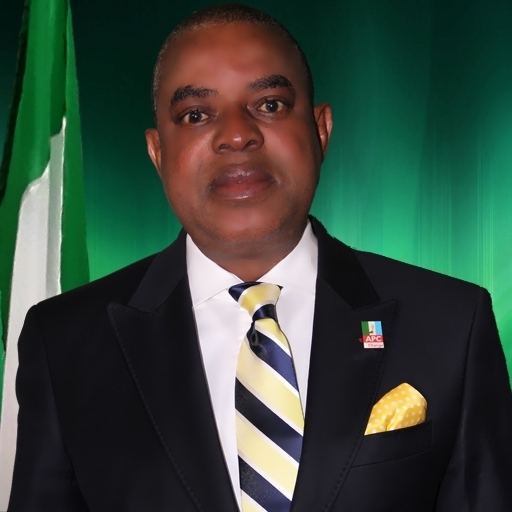 Childhood and Education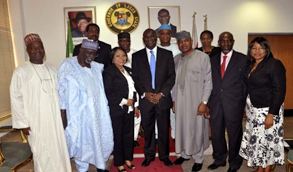 Gbenga Ashafa was born in the Luther/Bamgbose/Campos area of Lagos Island on 22 July 1955. He is the second child of a commodity merchant Lawal Kakanfo Ashafa, and a textile and gold merchant Tesmot Ojuolape Elemoro. His father died when he was seven years old. As a result, his mother and his aunt Alhaja Rafat Elemoro raised him. His mother was popularly known as 'Mama Bareehu' of Gutter Ariyo Kosoko market, Idumota, Lagos. She was a descendant of the Elemoro royal and chieftaincy family of Ibeju-Lekki.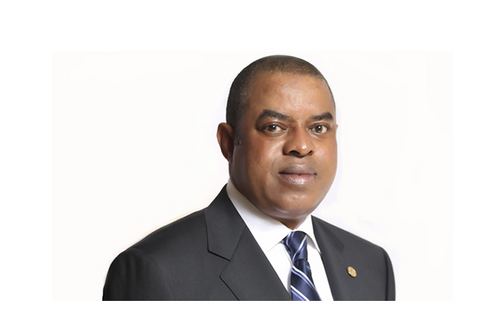 Ashafa started his education at Christ Church Cathedral Primary School, Broad Street, Lagos in 1961. While at Christ Church Cathedral, he was the Class Monitor from Standard 1 to Standard 6. He graduated with distinction at the Common Entrance in 1968 and went on to CMS Grammar School, Lagos. At CMS Grammar School, he was Class Captain from Form 2 to Form 5. He was an avid football player (the goalkeeper), and a member of the school choir. He was also known to be a passionate table tennis player in the neighbourhood. He completed his secondary education at CMS Grammar School in 1973. Ashafa then went on to study Biological Sciences at Morgan State University, Maryland, USA earning a Bachelor of Science degree (Cum Laude) in June 1978. He earned a Masters of Science degree in Public Health Administration from the University of Tennessee, Knoxville in 1979.
Public Service & Private Enterprise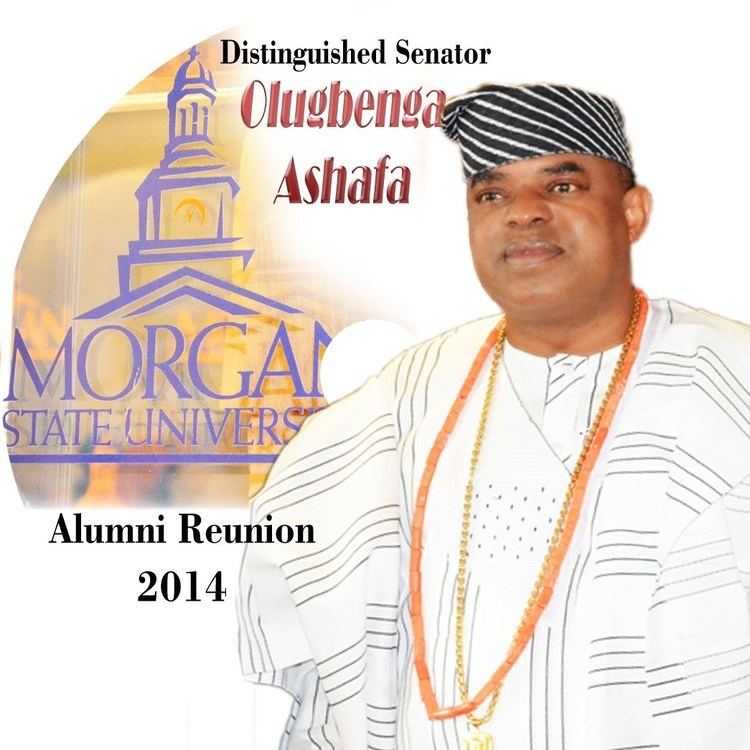 Ashafa completed his National Youth Service between December 1979 and December 1980 at the Federal Ministry of Health - Malaria Control Unit. He served as an epidemiology assistant under Dr. Abimbola Fari.

In 1981, he was employed as an Administrative Officer into the Lagos State Unified Local Government Service Commission. He started his career as a local government administrator under the tutelage of Chief M. A. Kotun, a legal luminary of note. He also worked with experts on local government administration such as Chief Rasheed Olu-Ajayi, Alhaji Babatunde Rotinwa, Reverend V.O. Dansu, Alhaji R.O. Ojikutu and Chief S.F. Odulana. In 1983, Ashafa was transferred to Lagos Mainland Local Government, with its headquarters on Herbert Macaulay Road, as an Area Officer. As Area Officer, he was in charge of the departmental Tenders Board and the Finance and General Purpose Committee. He also served as Area Officer in Ikeja, Agege and Ojo local government areas (LGAs) from 1985 to 1989. During this time, he was instrumental to the upgrading of Alaba market to a modern market.

By 1990, Ashafa had completed nine years of public service and decided to challenge himself by taking on some private sector ventures. He left the public sector for French-Calahan Ventures Limited, which held majority shares in a state controlled cocoa processing plant. He worked as Purchasing Manager at the processing plant for six years until 1996. In 1996, Ashafa founded a company called Beverage Specialties Limited, manufacturers of Choco-Vita (a liquid vitality drink) and Cocoa-Vita (a powdered vitality drink). He sold the business in 1998 and began another phase of his career.
Political Campaign & Governance
In 1998, Ashafa worked with a political group towards the emergence of then Senator Bola Ahmed Tinubu as the Alliance for Democracy (AD) gubernatorial candidate for Lagos State. He also worked on Senator Tinubu's successful campaign for Governor of Lagos State, as one of the campaign coordinators for Kosofe LGA. Subsequently, as a co-opted member of the Governor-Elect's transition team, he provided the blueprint for the local government reforms of the Tinubu administration.

At the start of Nigeria's Fourth Republic, Ashafa joined the Tinubu administration in September 1999 as Director of Planning, Governor's Office in charge of local government administration. In this role, he effectively coordinated the activities of local government areas in the State; acting as the liaison between the Governor's Office and local government chairmen across the State.

In January 2001, Ashafa was appointed Executive Secretary, Lagos State Land Use and Allocation Committee. In this role, he was responsible for land allocation and management in Lagos State. He ensured efficient allocation of land in the State, transparency in land transactions and the timely release of title documents to land owners.

Ashafa was appointed Permanent Secretary, Lagos State Lands Bureau in February 2005. He led his team to execute the computerization of documents in the State Land Registry, the creation of the Land Regularization Directorate and the implementation of the 30-day Governor's consent policy on land transactions. The computerization of documents in the State Land Registry created a digital database of all land title documents in the State, making it infinitely more efficient to conduct land transactions in Lagos State. Notably, he laid the foundation for issuing electronic certificates of occupancy to land owners and oversaw the pilot scheme before he left office. While at the Lands Bureau, Ashafa restarted several stalled housing development schemes such as: Lekki Phase II, Ijanikin Rose Garden, Ipaja New Town, Imota Residential/Industrial, Agbowa Residential/Industrial, Obanikoro/Oke-Ira, Oworonshoki Residential, Gbagada II and Ibeju Iberekodo mixed development schemes. He also led his team to develop new housing schemes such as: Ikorodu GRA Scheme III, Odo-Nla, Ijede GRA, and Millennium Model Scheme Igbogbo - Ikorodu.
Senator of the Federal Republic of Nigeria
Senator Gbenga Ashafa was elected to the Senate of the Federal Republic of Nigeria as the ACN candidate from Lagos East in April 2011. He won the election with 222,439 votes, 69% of total votes cast. He was sworn in as a senator on 6 June 2011. It is noteworthy that Senator Ashafa's district is one of only two senatorial districts in South-West, Nigeria that the ACN won in the 2011 Presidential elections.

Over the course of his term at the Senate, he has implemented several community development projects such as the ICT Training Program, which has trained over five hundred youths in the Senator's district since 2011. Senator Ashafa has also implemented the Youth Energy Career Program, a six-month internship designed for graduates. Attendees are trained on power and energy systems at the Siemens Power Academy, in collaboration with the Lagos State Electricity Board. This program is designed to equip mid-management officers with the skill set required to drive the emerging independent power sector in Lagos State. Another program, the Education Enhancement Program provides scholarships to students at the primary, secondary and tertiary levels of education. The Senator's office also implements a monthly health screening program, free of charge in several local government areas.
Ashafa has sponsored twelve bills in the Senate:
Income Tax Holiday Bill 2011
National Agency for the Preservation & Promotion of Local Languages in Nigeria Bill 2011
Treaties (Making, Procedures, etc.) Act (Amendment) Bill 2012
Criminal Code Act (Amendment) Bill 2012
National Directorate of Employment Act (Amendment) Bill 2013
Harmful Waste (Special Criminal Provisions, etc.) Act (Amendment) Bill 2013
Value Added Tax (Amendment) Bill 2013
Minerals and Mining Act (Amendment) Bill 2013
Advance Fee Fraud and Other Related Offences Act (Amendment Bill) 2014
Banks and Other Financial Institutions Act (Amendment) Bill 2014
Advertising Practitioners (Registration etc.) Act (Amendment) Bill 2014
Bank Employees etc. Declaration of Assets Act (Amendment) Bill 2014

On December 9th, 2014, he emerged unopposed as the senatorial candidate of the All Progressives Congress (APC) in a heated party primary election at Epe, Lagos State. Polled 1268 votes out of 1310 votes cast. He then went on to secure a second term as the Senator representing the Lagos East Senatorial Constituency on March 20th, 2015.

Here is a summary of the result as announced by the Independent National Electoral Commission, INEC:
Epe LGA - APC: 19,283, PDP:16,066
Shomolu LGA – APC: 43,995, PDP:34,804
Ibeju-Lekki LGA – APC: 11,950, PDP:11,038
Ikorodu LGA – APC: 49,926, PDP:29, 868
Kosofe LGA – APC: 56,067, PDP: 34,574
Total - APC: 181,221, PDP: 126,350
Total Votes Cast: 307,571.

Senator Gbenga Ashafa was inaugurated as a second-term senator in the 8th senate (2015 – 2019).

On June 24th, 2015, he moved a motion on the floor of the Nigerian Senate during plenary. The motion titled "Fuel Tanker Tragedies on Nigeria's Highways" sought to address the immediate and root causes of frequent fuel tanker spills and explosions and raise serious questions about the state of Nigeria's rail system and other alternative modes.

The following day, he was appointed by the Senate President as a member of the Senate Ad-hoc Committee on the Review of the Finance of the Senate. The ad-hoc committee is to look into the issues surrounding senators' allowances and salaries with a view to promoting transparency, accountability and fiscal responsibility on the matter.

On July 30, he was appointed by the Senate President as a member of the Senate Ad-hoc Committee on Import Duty Waivers. The committee was mandated to look into all Federal Government-issued waivers, concessions and grants to importers of agricultural produce, especially rice, with a view to carrying out a holistic review to determine why the waiver scheme has been abused and ensure a full recovery of all government revenue related to the policy.
Below are the Senate Committees in the 8th Assembly to which Senator Ashafa belongs:
1.Land Transport - Chairman
2.Water Resources - Member
3.Establishment(Pension and public services ) - Member
4.Foreign Affairs - Member
5. National Security & Intelligence - Member
Family Life
Senator Ashafa has been married to Folashade Omobola Ashafa (née Edun) since 1979.

Mrs Ashafa retired as an Assistant Director at the Federal Ministry of Information and Communication in 2005, after twenty-three years of service. Currently, she is engaged in entrepreneurial and philanthropic pursuits. She is the proprietor of two homeware and gift stores in Lagos. From time to time, she organizes soup kitchens for the elderly. She also hosts an annual Christmas celebration for less privileged children in Ibeju-Lekki. Mrs Ashafa is a devoted Christian who attends the Cathedral Church of Christ, Marina, Lagos. They are blessed with children and grandchildren.
Memberships & Awards
Member, Nigerian Institute of Management
Member, American Association of Public Health Administrators
Member, National Institute of Food Science & Technology
Fellow, National Institute of Personnel Administrators of Nigeria
Associate Member, National Association of Local Government Administrators
Associate Commissioner, Boys' Scout of Nigeria
Award of Excellence, St. Augustine Catholic Women's Organization of Lagos
Appreciation Award, Lagos State Government
Award of Excellence, CMS Grammar School, Bariga, Lagos
Grammarian of Honour, CMS Grammar School, Bariga, Lagos
Award for Contribution to Education & Welfare, Kosofe Senior College, Lagos
Award of Excellence by Global Excellence Magazine in Lagos.
Clubs
Member, F's Club
Member, Lagos State Civil Service Club
Member, Ikoyi Club 1938
Member, Island Club
Member, Eko Club
References
Gbenga Bareehu Ashafa Wikipedia
(Text) CC BY-SA