India




385,432 (2001)




Anugrah Narayan Memorial Magadh Medical College




Hindi, English


50.17 km2


Bihar




Magadha




Gaya



Gaya is a city of ancient historical and mythological significance. It is one of the major tourist attractions of Bihar. The city is the second largest city of Bihar and also the headquarters of Gaya District.
Gaya is 100 kilometers south of Patna, the capital city of Bihar and 230 km from Bhagalpur. Situated on the banks of the Phalgu River (or Niranjana, as mentioned in Ramayana), it is a place sanctified by the Jain, Hindu and Buddhist religions. It is surrounded by small rocky hills (Mangla-Gauri, Shringa-Sthan, Ram-Shila and Brahmayoni) by three sides and the river flowing on the fourth (eastern) side. The city has a mix of natural surroundings, age old buildings and narrow bylanes.
Gaya has been chosen as one of the heritage cities for HRIDAY - Heritage City Development and Augmentation Yojana scheme of Government of India.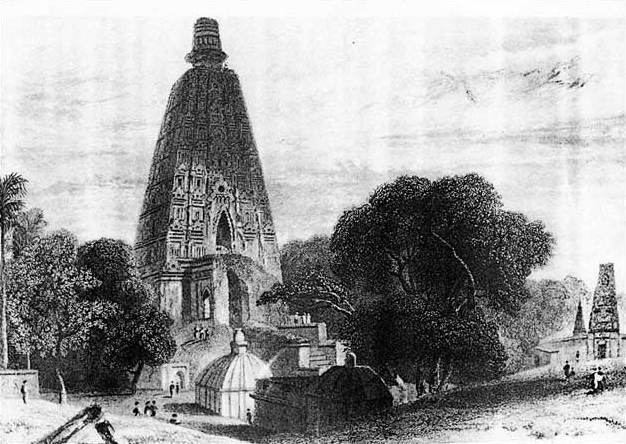 Documented history of Gaya dates back to the enlightenment of Gautam Buddha. About 11 km from Gaya town is Bodh Gaya, the place where Gautam Buddha attained enlightenment. Since then the places around Gaya (Rajgir, Nalanda, Vaishali, Pataliputra) had been the citadel of knowledge for the ancient world. These centers of knowledge further flourished under the rule of dynasties like the Mauryans who ruled from Pataliputra (modern Patna) and covered the area beyond the boundaries of the Indian subcontinent. During this period, Gaya was a part of the Magadh region.
Gaya has a large number of household industries like production of agarbattis, production of tilkut and lai, stone crafting, power looms and hand looms. Gaya functions as a service centre for the surrounding towns and villages. Commercial activities are located along the important roads of the town. The main vegetable market in the city is the Kedarnath Market. In additional the city has a large number of informal shops. On account of Gaya being an important centre for religious tourism, the city has a large number of affordable accommodations.
There is no Large Scale Industries / Public Sector undertakings in the city. The industries in the city are mainly affected by shortage of electricity power problem. Credit facility with banks. Lack of knowledge on export marketing. Lack of market network. Latest technology available to improve quality as well as product etc.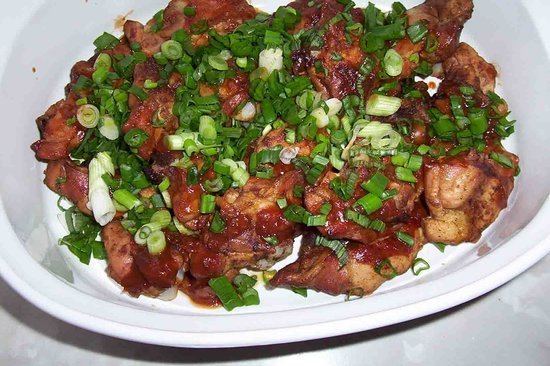 The staple food of Gaya is common to the rest of Bihar and Jharkhand. The other special preparations found in Gaya are typically traditional Bihari food. The most popular of them include sattu, litti-chhokha, litti, pittha, pua, marua-ka-roti, bari-dal, sattu-ki-roti, baigan-bharta, sukhaota, kopal ka kofta and also famous chat from tower chowk etc. The spicy Achar is also a delicacy.
Gaya, India Wikipedia
(,)http://upload.wikimedia.org/wikipedia/commons/7/79/Mahabodhi-1780s.jpg(,)http://whc.unesco.org/uploads/thumbs/site_1056_0001-594-0-20120601152647.jpg(,)http://www.tricycle.com/sites/default/files/images/blog/bodhgayabomb.jpg(,)http://indiapicks.com/annapurna/B_Sanchi_Stupa.jpg(,)http://offoindia.com/wp-content/uploads/2014/12/Mahabodhi-Temple-Bodh-Gaya-Bihar-1024x683.jpg(,)https://triptorch.files.wordpress.com/2011/06/bodh2bgaya.jpeg(,)http://thumbs.dreamstime.com/z/tower-mahabodhi-temple-great-awakening-temple-built-rd-century-b-c-bodh-gaya-india-one-earliest-buddhist-43505055.jpg(,)http://thumbs.dreamstime.com/z/old-buddhist-mahabodhi-temple-great-awakening-built-rd-century-b-c-park-emperor-asoka-bodh-gaya-india-earliest-43421932.jpg(,)https://triptorch.files.wordpress.com/2011/06/mahabodhi2btemple.jpg(,)http://1.bp.blogspot.com/-t86ZZ1MKJ5w/TjqV_CC0YRI/AAAAAAAAAQ4/nj3BK35vTA0/s1600/Bodh%252BGaya%252BPhoto%252Bby%252BThomas%252Bpeppe%25252C%252B1870.gif
(,)http://media-cdn.tripadvisor.com/media/photo-s/02/d7/0e/2d/saffron-indian-cuisine.jpg(,)http://clickforkesem.org/wp-content/uploads/2014/12/Indian-Food-4.jpg(,)http://cdn2.vtourist.com/19/3588488-Be_warned_Bodh_Gaya.jpg(,)http://media-cdn.tripadvisor.com/media/photo-s/07/1f/8d/a1/veg-biryani-of-food-house.jpg(,)http://masala-spice.co.uk/img/about01/gallery/indian_food_uttoxeter.jpg(,)http://2.bp.blogspot.com/-c7q2eszKHZo/UwAeoTrg4rI/AAAAAAAAGVc/jbEWr8TLqCM/s1600/BeHappyPizza.jpg(,)http://media-cdn.tripadvisor.com/media/photo-s/07/1f/8d/43/very-testy-chicken-legs.jpg(,)http://2.bp.blogspot.com/-uM9m31JEfgo/UVaJSThj4EI/AAAAAAAALak/2Ivz95JVa9k/s1600/Tuaran%2BMee.jpg(,)https://sinfullyspicy.files.wordpress.com/2015/04/img_8345_2-2.jpg%3Fw%3D660%26h%3D990(,)http://4.bp.blogspot.com/-MIfqtopBtU4/UwAeLNd-1gI/AAAAAAAAGVM/q2sNgLELonI/s1600/Om%2Brice.jpg(,)http://gauravcaterers.co.in/image/Slider/cuisine-1.jpg(,)http://www.friendskorner.com/forum/photopost/data/500/800px-indian_food_set.jpg(,)http://3.bp.blogspot.com/-UAQTSlyLi3A/UwAfF-qv3dI/AAAAAAAAGV0/MvLinPscAkY/s1600/Tergar%2BIndian%2Bmee.jpg(,)http://benature.tv/wp-content/uploads/2014/10/indian-fast-food.jpg(,)http://www.friendskorner.com/forum/photopost/data/500/indian_food.jpg(,)http://3.bp.blogspot.com/-20gVxzcAJOA/UGmigFu57BI/AAAAAAAALhk/zJhkN5qeqKM/s1600/IMG_1686jk.jpg