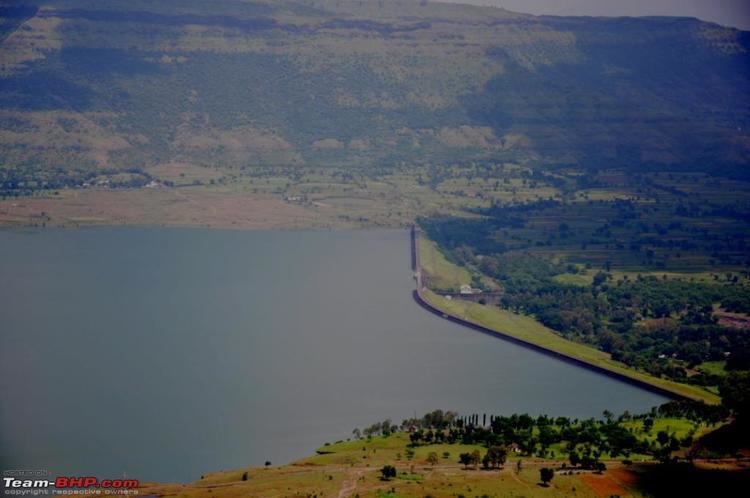 The name Gauribidanur could have originated from the terms ghori (grave) and bidanur (a common name for towns in the old Mysore state). It has been said that Tipu Sultan had some of his soldiers buried here. A mosque built by him stands with some old graves. Some other sources indicate the name Gauribidanur is derived from Gowri (a Hindu goddess) and Bidanur.
Not long ago, this town was the hub of lot of cultural activities and sports. The old Acharya High School churned out many talented people from all walks of life. Homi Bhabha and Mahatma Gandhi visited this school in its infancy and was labelled a model school in the country.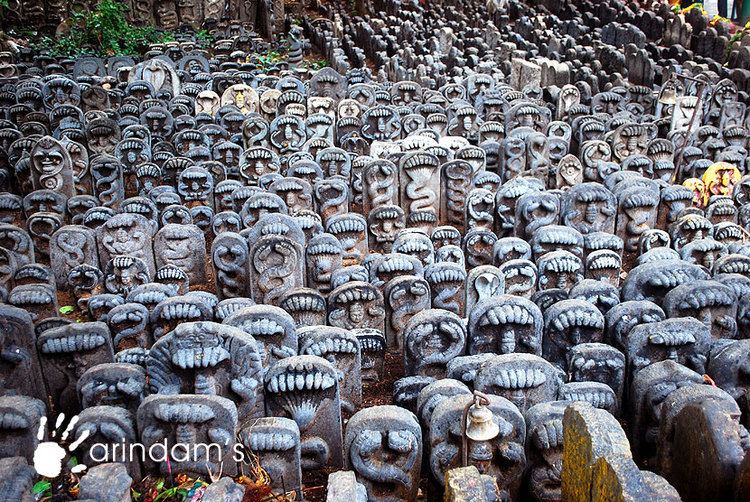 Dr H Narasimhaiah is one of the famous sons, who was born in Hossur village of this taluk. Born into a poor family, he struggled in his early years and rose to become vice-chancellor of Bangalore University. The Infosys Science Center located in the campus National High School at Hossur is a science and technological museum.Hossur is the first village in Karnataka which was improved in its infrastructure and other basic needs by Swasthigrama Yojane.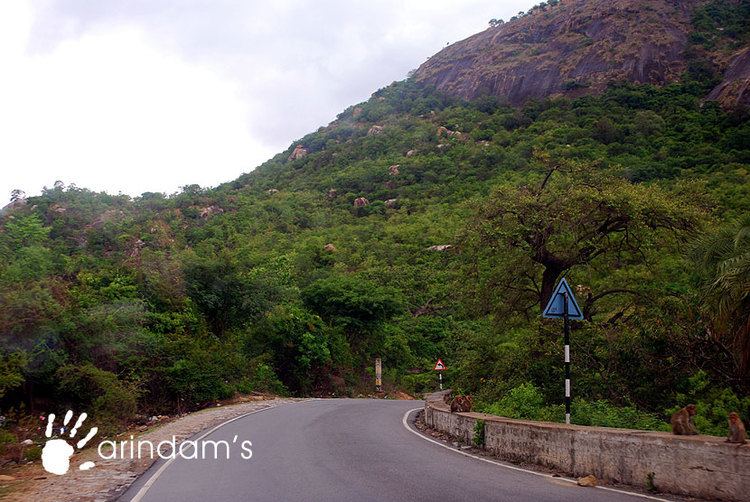 Vidurashwatha an important pilgrim centre which is 6 km from Gauribidanur, is also in this taluk. This place is also known as the second Jallianwallahbagh or Karnataka's Jallianwallahbagh of Indian freedom struggle, as there was a police firing on a peaceful congregation of people on the river banks of Uttara Pinakini where many died. Viduraswatha is the last railway station before entering Andhra Pradesh in the Bangalore-Hyderabad railway line. It lies on the National Highway 234 (Mangalore-Villupuram).
Formerly sugarcane and paddy were the main crops of this taluk. In recent times, silkworm rearing, groundnuts, maize and sunflower are the main crops owing to the lack of groundwater and rainfall. There still is a dormant sugar factory which was set up as a co-operative unit. Uttara Pinakini river has water flow only during the rainy season. If the rainfalls are scarce, the river bed is dry.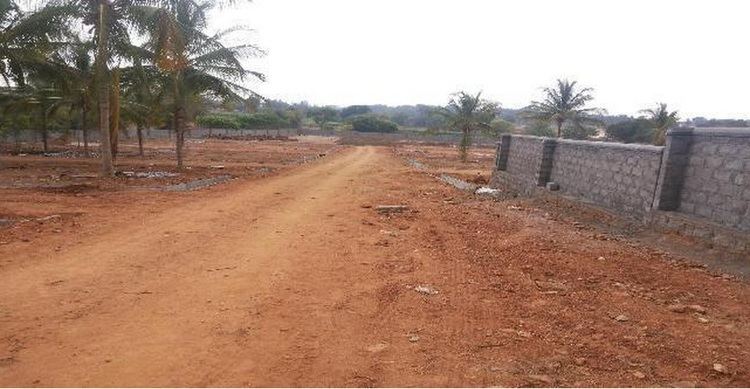 Gauribidanur has some factories like the sugar factory in Gauribidanur, the ACC cement factory in Thondebavi which is the 3rd biggest ACC in India and Silver Spark Apparel Limited(Raymond Group) which is made out of its fashion near KEB station Gowribidanur.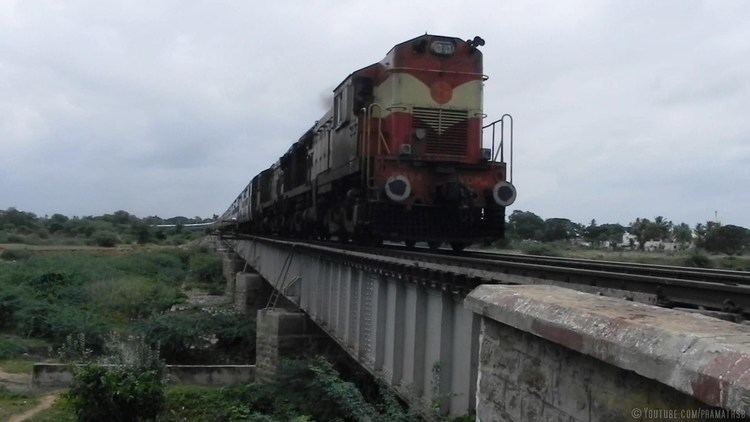 Gauribidanur has several scientific facilities nearby. BARC and TIFR have set up research labs here owing to its suitability in geography and soil contents. BARC hosts several highly sensitive seismometers that can record the minutest disturbances in the Earth's crust across the globe. TIFR has a centre for research on gravitational fields. Another important presence is that of an enormous radio telescope, hosted by Indian Institute of Astrophysics and Raman Research Institute, actually an array, spread across many hectares. This is primarily used in reception and analysis of cosmic signals.
This place was also a hub of sporting activities. A national level basketball tournament was held annually here hosted by the local Dawn Youngsters Basketball Club. Teams from all over India used to participate. The local Nav Bharat Ball Badminton club conducted an annual invitational tourney here.
Gauribidanur is at 13.61°N 77.52°E / 13.61; 77.52. It has an average elevation of 694 metres (2276 feet).
As of 2011 India census, Gauribidanur had a population of 80,673. Males constitute 51% of the population and females 49%. Gauribidanur has an average literacy rate of 72%, higher than the national average of 59.5%: male literacy is 77%, and female literacy is 67%. In Gauribidanur, 11% of the population is under 6 years of age.
Due to unregulated sand mining, the bed of Pinakini River in the vicinity of the town has been denuded of all sand. Despite protests from local environmental groups and citizens — because of collaboration between politicians, the local police, and some village groups — the mining has led to extensive and irreversible environmental damage.
Vychakurahalli is the first Smokeless Village in India.
Gauribidanur is an assembly constituency in Chikkaballapur dist.
Hosur Narasimhaiah - a physicist, educator, freedom fighter and rationalist.
Gauribidanur comes under the South Western Railway zone of the Indian Railways. The Rajdhani and Sampkranthi express connect the city to Hazrat Nizamuddin Railway Station in Delhi, the capital of India. Gauribidanur is connected to major cities like Mumbai, Visakhapatnam, Vijayawada, Hyderabad, Bhubaneswar, Chennai, Nagercoil, Coimbatore, Mysore, Gorakhpur, Shirdi, Ahmedabad, Jaipur, Hubli, Bidar, Nanded and Bangalore through railways.
Rajadhani and Samparkakranthi don't stop at Gauribidanur.
Station Name : Gauribidanur Railway Station,
Station Code : GBD
Junction Name : BANGALORE CY JN
RailWay Zone : South Western Railway
The town is well-connected with the other places in the region, owing to the good transportation infrastructure it has. Gauribidanur has one of the busiest bus stations, with the Karnataka State Road Transport Corporation (KSRTC) having a sub-division headquarters and private bus-stand.
Gauribidanur is well connected by the cities like Bengaluru, Hyderabad, Kurnool, Anantapur, Vijayawada, Bellary, Tirupathi, Mangalore Nellore etc. by Karnataka State Road Transport Corporation (KSRTC), Andhra Pradesh State Road Transport Corporation (APSRTC) and some private travel agencies.
Near Gauribidanur is near to Bangalore International Airport, Devanahalli, Bangalore (56 km) roughly one and half hour drive from Gauribidanur town.