Birth name

Gary Robert Rossington

Years active

1964–present




Born

December 4, 1951 (age 69)

Jacksonville

, Florida, United States (

1951-12-04

)

Spouse

Dale Krantz Rossington (m. 1982)

Similar People
A tribute to gary rossington
Gary Robert Rossington (born December 4, 1951) is an American musician, best known as a founding member of Southern rock band Lynyrd Skynyrd. He plays lead and occasional rhythm guitar. He is also a founding member of The Rossington-Collins Band along with former Lynyrd Skynyrd bandmate, Allen Collins. Rossington is the last original member still with the band as of 2015.
Contents
Gary rossington s first wedding 1977
Biography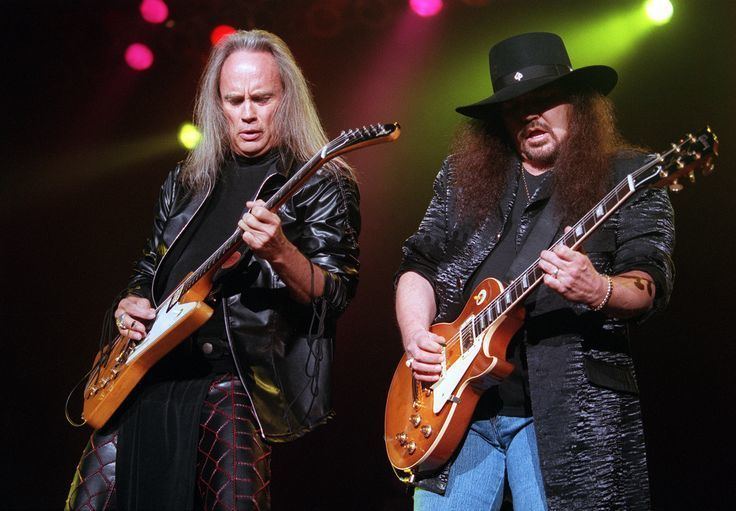 His mother Berniece (for whom the song by Lynyrd Skynyrd is named for as a tribute by Rossington) recalled that Gary had a childhood interest in baseball and aspired to become a New York Yankee, and Gary himself recalled that he was a "good ball player" until he heard the Rolling Stones and gave up his baseball career. Rossington formed the band "The Noble Five" as a teenager with friends Ronnie Van Zant, Allen Collins, Larry Junstrom and Bob Burns in the summer of 1964. They would later change the name of the band to "The One Percent" before becoming Lynyrd Skynyrd. Skynyrd gained national exposure starting in 1973 with the release of their first album (pronounced 'leh-'nerd 'skin-'nerd) and hit single "Free Bird".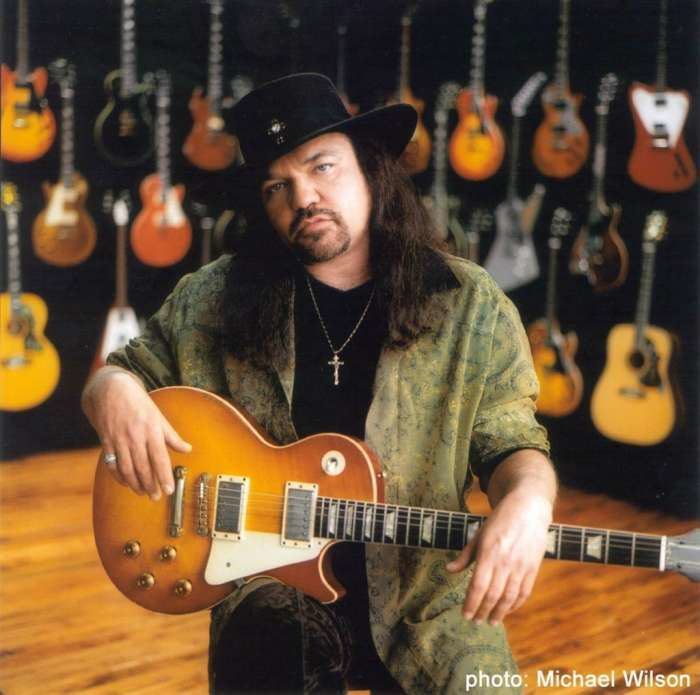 Rossington's instrument of choice was a 1959 Gibson Les Paul that he purchased from a woman whose boyfriend had left her and left behind his guitar. He named it "Berniece" in honor of his mother whom he was close to. Rossington played lead guitar on "Tuesday's Gone" and the slide guitar for "Free Bird". Along with Collins, Rossington also provided the guitar work for "Simple Man".
On Labor Day weekend in 1976, Rossington and fellow Skynyrd guitarist Allen Collins were both involved in separate auto accidents in their hometown of Jacksonville. Rossington had just bought a new Ford Torino, and hit an oak tree while under the influence of drugs and alcohol. The band was due to go on tour in a couple of days, but had to postpone this tour due to Rossington's accident. The band members were not at all pleased with Rossington, and fined him $5000 for the delay caused to the band's schedule. Van Zant and Collins wrote the song "That Smell" based on the wreck, and Rossington's state of influence from drugs and alcohol at the time. The specific lyrics that refer to the wreck: "Whiskey bottles and brand new cars, oak tree you're in my way. There's too much coke and too much smoke."
Rossington was one of six band members who survived the October 20, 1977, plane crash near Gillsburg, Mississippi, that took the lives of Van Zant, Steve Gaines, Cassie Gaines, and three others. Despite breaking both arms, both legs, both wrists, both ankles and his pelvis, Rossington would eventually recover from his injuries and play on stage again (albeit with steel rods in his right arm and one of his legs). He battled with serious drug addiction throughout the next several years, partially as a result of his heavy dependence on medication taken during his recovery from the plane crash.
Rossington co-founded The Rossington-Collins Band with Collins in 1980. The band released two albums, but disbanded in 1982 after the death of Collins' wife, Kathy.
Rossington still plays in the current Lynyrd Skynyrd lineup. With the death of keyboardist, Billy Powell, on January 28, 2009, Rossington is now the last original band member left in the reformed band.
Gary Rossington and Dale Krantz-Rossington have two daughters.
He experienced a heart problem in the past which was successfully addressed via surgery, but he occasionally experiences pain in his legs severe enough to force him to miss shows; this is a recurring ailment resulting from the 1977 plane crash.
Rossington is an avid fan of the Jacksonville Jaguars. He recorded a video, along with remaining members of Lynyrd Skynyrd, that is played at every Jaguars home game on the Everbank Field video board.
Rossington suffered a heart attack on October 8, 2015 after which two Lynyrd Skynyrd concerts had to be cancelled.
Equipment
Rossington has used Gibson Les Pauls and a Gibson SG throughout his career. He is mostly seen playing a Les Paul in sunburst finish, but he can be seen playing a red SG with tremolo for the song "Free Bird". He also uses a black finish Les Paul. Rossington uses Seymor Duncan Sh1 and Sh2's in his Les Pauls.
Rossington was also an avid user of Peavey amplifiers and cabinets, specifically using their Mace combo amps. He now uses 2 Peavey 4x12 cabinets with stock Peavey Black Widow speakers. He eventually got his own signature amp in 2009, the Peavey Penta Gary Rossington signature head. This is a 140 watt tube head. He uses two on stage (one hot, and one as a backup). Currently he also uses a Maxon PT 999 phaser.
Prior to his Peavey endorsement, Rossington would use Fender Twins and Fender Super Reverbs loaded with Jensen speakers, Marshall Plexis with speaker cabinets loaded with Celestion Greenbacks, and Hiwatt amps with speaker cabinets loaded with Fane speakers.
Songs
Sweet Home Alabama
Free Bird
Simple Man
Tuesday's Gone
The Ballad of Curtis Loew
Gimme Three Steps
That Smell
Call Me The Breeze
Saturday Night Special
Gimme Back My Bullets
What's Your Name
The Needle and the Spoon
All I Can Do Is Write About It
Don't Ask Me No Questions
Four Walls of Raiford
Swamp Music
Workin' for MCA
T" For Texas
God & Guns
Still Unbroken
Don't Misunderstand Me
You Got That Right
On The Hunt
I Know a Little
Down South Jukin'
I Need You
Mississippi Kid
I Ain't the One
Was I Right or Wrong
The Last Rebel
Whiskey Rock-A-Roller
Red White and Blue

References
Gary Rossington Wikipedia
(Text) CC BY-SA