Name

Gary Barta








Born

September 4, 1963 (age 52) (

1963-09-04

)


Education

North Dakota State University
Sports opinion with guest gary barta june 11th 2014
Gary Barta (born September 4, 1963) is the current athletic director at the University of Iowa. He succeeded Bob Bowlsby on August 1, 2006, when Bowlsby stepped down after 15 years as Iowa's athletic director to take the same position at Stanford University. Before coming to Iowa, Barta was the athletic director at the University of Wyoming from 2003 to 2006. In early 2005, Barta was a finalist for the Athletic Director position at Arizona State University. Prior to serving as the athletic director at Wyoming, Barta served as an administrator in the athletic departments at the University of Washington, and Northern Iowa University.
Contents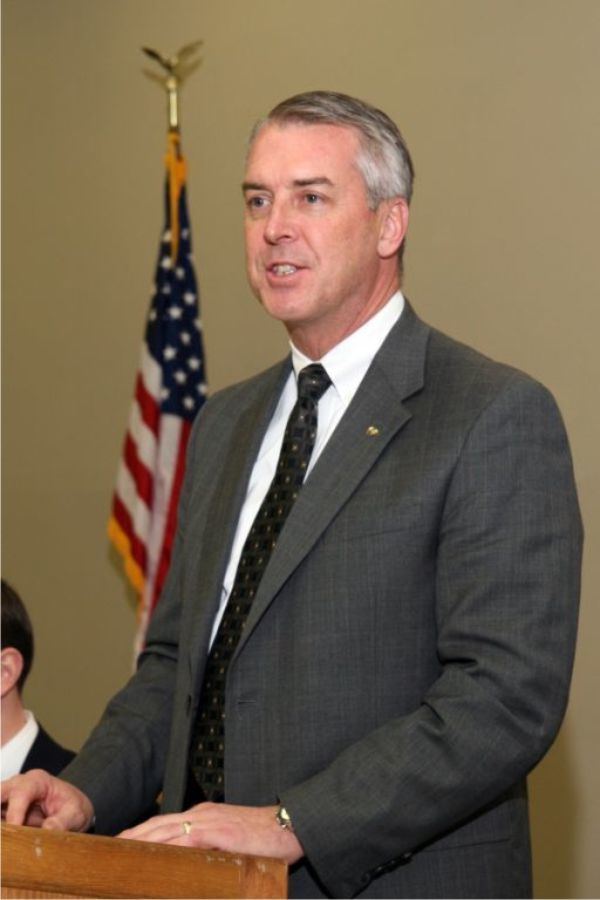 Iowa ad gary barta on state of football program
University of Iowa Director of Athletics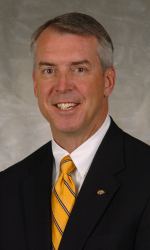 Barta became Director of Athletics on August 1, 2006. Since his arrival at Iowa, Barta has spearheaded numerous upgrades to current athletic facilities and the construction of many new facilities. Including the expansion of the administrative office complex at Carver–Hawkeye Arena. The expansion of the wrestling training facility and building of new practice gyms and weight training facilities also at Carver–Hawkeye Arena. The upgrade of the sound system, scoreboard and video boards at Kinnick Stadium. The Construction of the Hoak Family Golf Complex. The building of both the P. Sue Beckwith Boat House and the Campus Recreation and Aquatic Center in partnership with the University's Department of Recreational Services. In the fall of 2014 the new Stew & LeNore Hansen Football Performance Center was completed which includes the new Richard O. Jacobson Football Operations Center and a new 120 yard indoor practice field. Also in late 2014, a new artificial baseball playing surface was installed at Duane Banks Field. In 2016 new video scoreboards were installed at Carver-Hawkeye Arena.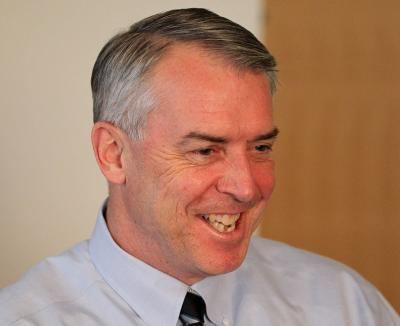 Barta has hired numerous new head coaches during his tenure as Athletic Director. Including Mark Hankins and Tyler Stith, Men's Golf. Ross Wilson men's tennis;Todd Lickliter and Fran McCaffery, Men's Basketball. Rick Heller, Baseball. Joey Woody, Track & Field. Sharon Dingman and Bond Shymansky, Women's Volleyball. Steve Pitzker and Andrew Carter, Women's Crew. Dave DiIanni, Women's Soccer. Katie Dougherty and Sasha Schmid, Women's Tennis. Megan Menzel, Women's Golf. Lisa Cellucci, Field Hockey. Marla Looper, Softball.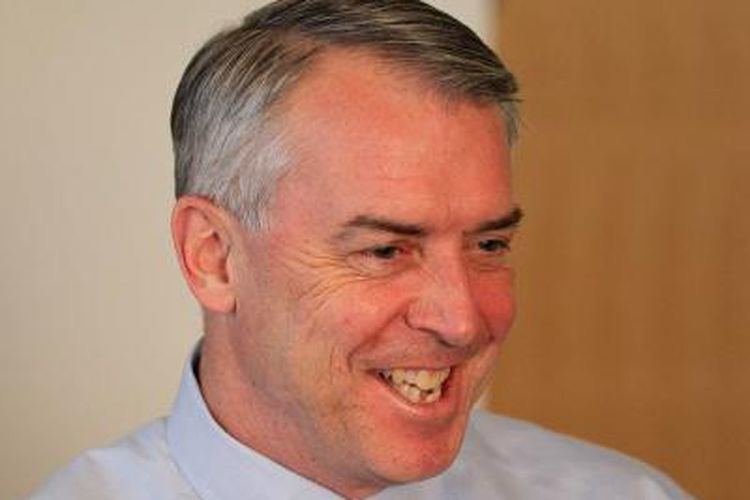 Iowa's NACDA Director's Cup Big Ten Rankings By Year Under Barta: 2006-07: 11th(out of 11); 2007-08: 11th(out of 11); 2008-09: 10th(out of 11); 2009-10: 11th(out of 11); 2010-11: 9th(out of 11); 2011-12: 12th(out of 12); 2012-13: 12th(out of 12); 2013-14: 12th(out of 12); 2014-15: 10th(out of 14); 2015-16: 13th(out of 14)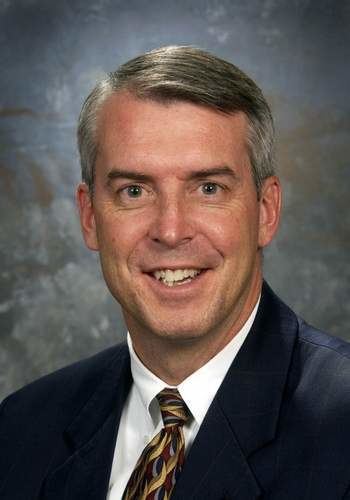 In February 2016, University of Iowa President Bruce Harreld extended Barta's contract through June 30, 2021. The new contract includes $4.6 million in guaranteed compensation over its life with an increase each in annual base salary, annual deferred compensation, and annual bonuses.
Awards received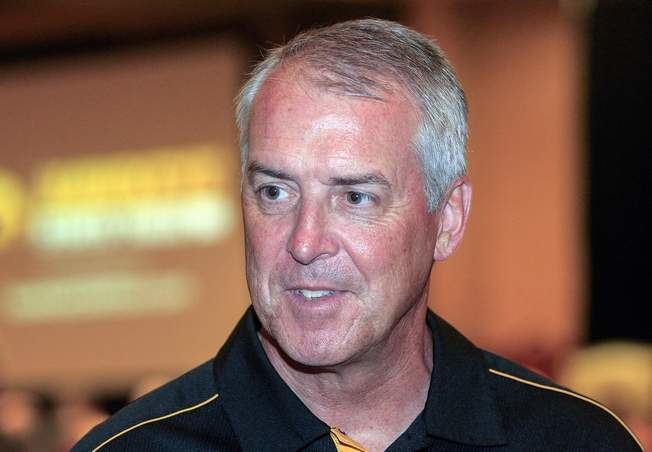 On March 2, 2016, The National Association of Collegiate Directors of Athletics(NACDA) announced that Barta was one of four athletic directors from the Football Bowl Subdivision of the NCAA to receive the Under Armour Athletic Director of the Year Award.
Controversy while at Iowa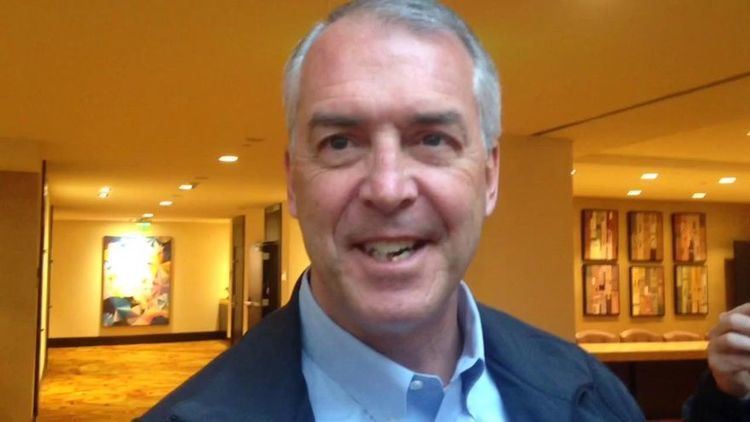 In 2010, a former member of the Women's Crew, Margaret Krusing, filed a lawsuit against the University of Iowa for permanent disabilities she received as a result of participating in a team training program that was poorly supervised by medical and athletic training personnel. The two sides settled the lawsuit for $300,000 in October 2013. The Athletic Department had also previously agreed to pay $60,000 to Krusing by keeping her on her athletic scholarship after she left Iowa to finish her degree at Marquette University.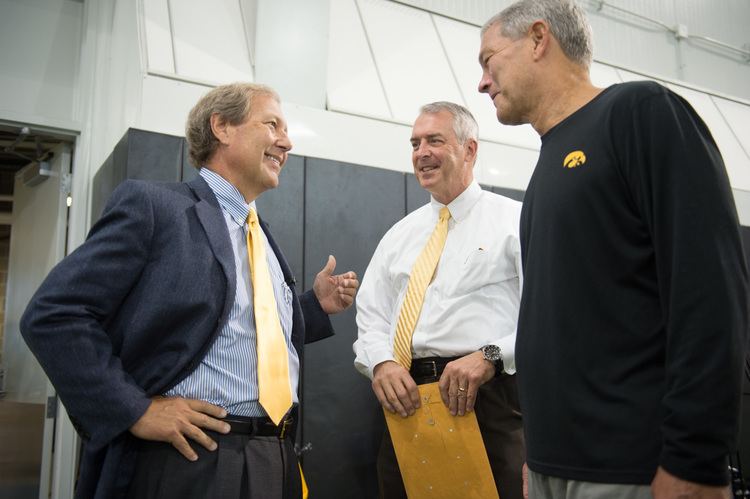 In November 2012, Peter Gray, associate director of athletic student services resigned after an internal investigation accused him of sexually harassing male student-athletes. Gray was also accused of giving football tickets to someone outside the university in exchange for nude photographs. He also had pictures on his work computer that were "suggestive in nature," including a picture of the men's swimming team he used as a screen saver and two showing individuals engaged in sex acts with toys or stuffed animals.
On November 6, 2013, athletic department accountant Kathleen Willier was fired after an audit showed $66,000 of department funds were unaccounted for. The funds were cash payments from ticket sales for the Hawkeye Express commuter train used to transport fans to and from Kinnick Stadium for home football games
On August 4, 2014, Barta fired field hockey coach Tracey Griesbaum, following what he said were allegations from a group of former players who complained that Griesbaum had been verbally abusive to them, and had created an atmosphere of intimidation within the program. This led to a vocal outcry from many current and former players and other supporters who called for the immediate reinstatement of Griesbaum as the head coach. The Iowa Board of Regents and then University of Iowa President Sally Mason refused to hear or consider any appeal to the dismissal. This led to four current and former field hockey players filing, on January 28, 2015, a formal Title IX Civil Rights complaint to the U.S Department of Education. After an initial inquiry, The US Department of Education informed the University of Iowa on May 22, 2015, that it will conduct a formal investigation to determine if gender bias was a factor in the firing of Griesbaum and other female coaches at Iowa. On May 5, 2016, a story by Annie Brown of the Center for Investigative Reporting was published on the organization's Reveal website and carried on its radio program. Brown said the names of those who made the allegations were never revealed. She sought to find them. reaching out to 60 of Griesbaum's former players, "hoping to find one who complained or thought the allegations of verbal abuse or forcing athletes to play injured were justified. Twenty-four agreed to speak, but none had anything negative to say about Griesbaum," Brown reported. The story noted that Barta has fired 5 female coaches since becoming athletic director, but when pressed by Brown, Barta declined to discuss the number of female at the university, saying the issue is a national problem.

On July 27, 2015, Griesbaum filed a formal civil rights complaint against the University of Iowa with the Iowa Civil Rights Commission. This was the first step required by Iowa law to ultimately file a civil lawsuit regarding her termination. On January 24, 2016, the Iowa Civil Rights Commission announced their findings in the Griesbaum complaint and indicated that she has a "reasonable possibility" of proving that gender or anti-gay discrimination played a role in her firing. Griesbaum filed a civil lawsuit against the University of Iowa on March 7, 2016.
On November 4, 2015, Former Associate Athletic Director Jane Meyer filed an employment discrimination lawsuit against the University of Iowa, the Board of Regents, and the State of Iowa. This was a result of being reassigned from the Department of Athletics in anticipation of her domestic partner's, Tracey Griesbaum, anticipated lawsuit against the Athletic Department for wrongful termination.
On January 27, 2016, the Athletic Department agreed to a $200,000 settlement in a gender discrimination lawsuit filed be former women's assistant track coach Michael Scott. Scott had been hired on an interim basis, but was passed over for the permanent position due to a University mandate that a female be hired for the position.
Personal
Barta was born on September 4, 1963. He grew up in the Minneapolis, MN area. He earned his bachelor's degree from North Dakota State University. While at NDSU he was a member of the Bison football team that won the 1983, 1985, and 1986 NCAA Division II National Championships. He and his wife Connie, A Waterloo, IA native, have two children, Luke and Madison.
References
Gary Barta Wikipedia
(Text) CC BY-SA