Garam masala with english subtitles
Garam Masala (translation: Hot Spice) is a 2005 Indian comedy film directed by Priyadarshan featuring Akshay Kumar, John Abraham, Rimi Sen, Neha Dhupia, Paresh Rawal and Rajpal Yadav. It was released on Diwali of 2005. Akshay Kumar received the Best Actor in a Comic Role award for his performance at the Filmfare Awards. It is a remake of Priyadarshan's own Malayalam movie Boeing Boeing and a famous hotel comedy sequence from his other Malayalam movie Aram + Aram = Kinnaram was reused in this movie.
Contents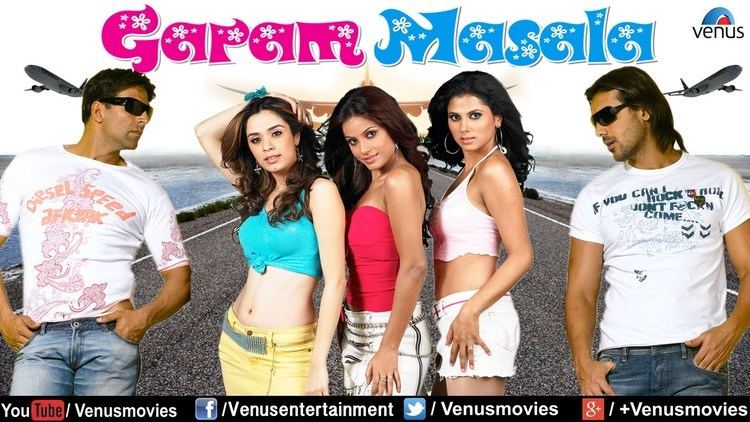 Garam masala hd full movie hindi comedy movies akshay kumar movies latest bollywood movies
Plot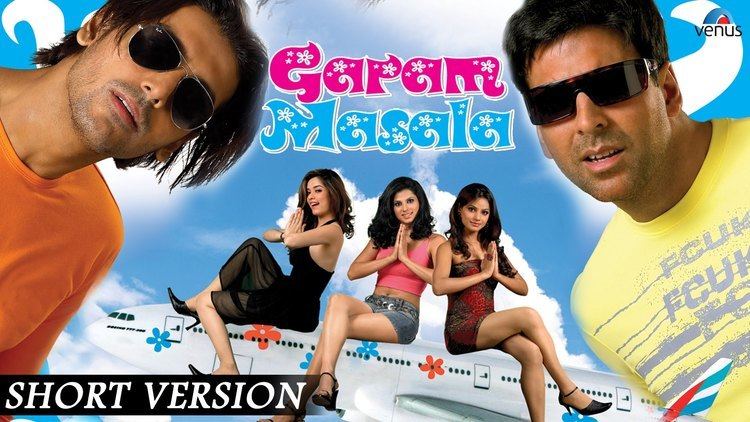 The film starts off when two photographers Makrand, aka Mac (Akshay Kumar) and Shyam, aka Sam (John Abraham) are doing a photo shoot. While Mac is shooting the models in exposing poses, his fiancée Anjali (Rimi Sen) leaves in disgust due to Mac's closeness to the models. Their boss calls them into his office and tells them that they are good-for-nothing photographers. He threatens to reduce their pay if they don't get some good pictures for the world photography competition to make his magazine Garam Masala famous.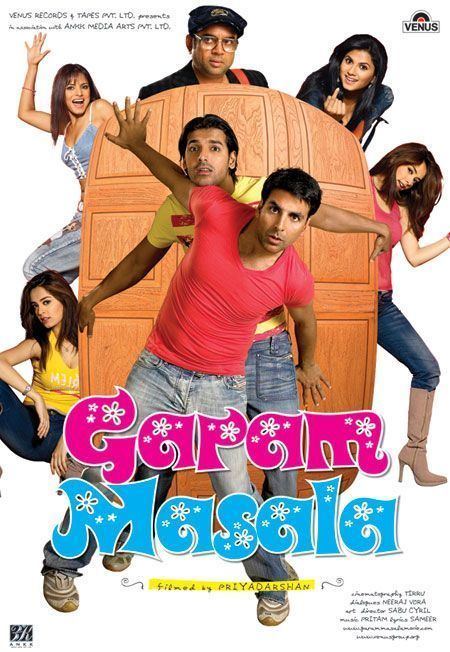 Both Mac and Sam ask Maggie (Neha Dhupia), the boss's secretary, on a date on the same day, at the same restaurant at the same time. As all three meet up at the restaurant a pickpocket takes Mac's and Sam's wallets. After the meal, the competition to impress Maggie heightens thus evoking humorous events after which Sam and Mac leave Maggie to pay the bill.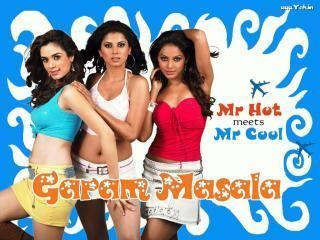 Sam visits a famous photographer, praising him and asking for a few outstanding shots. These stolen shots help Sam to win the world photography competition. He gets promoted, is given ten percent of the prize money and has his pay doubled, whilst Mac receives a demotion to assistant. Sam flies off to the US to enjoy his holiday, leaving Mac fuming in Mauritius.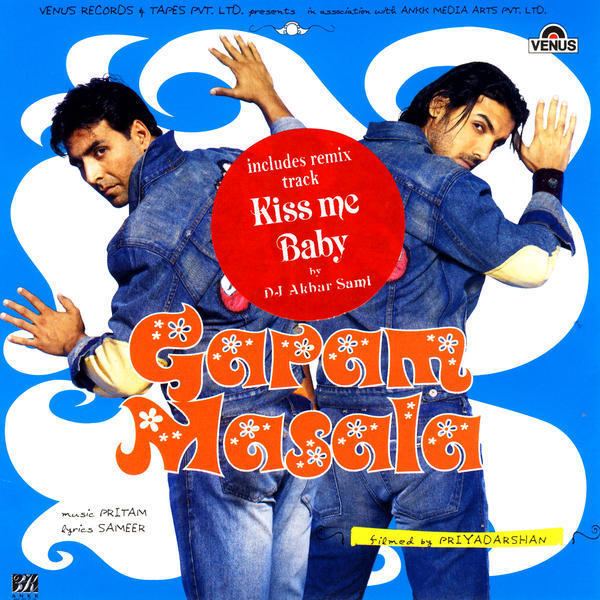 The chief editor persuades Mac to show up Sam by getting three women to be his fiancées, getting a very expensive flat and driving very expensive, imported cars. Following his promise, Mac gets a high-quality flat and gets access to three beautiful air hostesses. His driver, Babban (Rajpal Yadav), is his key to the high life. Not only does Babban get Mac access to the flat, he delivers very high-end cars to impress his fiancées. He drives Mac's cars and does all his services for a small amount of liquor every day. Lastly, Babban gets Mac a housekeeper, Mambo (Paresh Rawal), who has an attitude problem and doesn't care what goes on in his flat so long as his demands are met.
He has affairs with each of the three women—Deepti (Daisy Bopanna), Puja (Nargis Bagheri) and Sweety (Neetu Chandra)—and creates chaos. Sam returns from America, only to find his friend turned rival, playing around with three women at once. He tries to help his friend and tries out his own luck with the girls.
The story turns into mayhem when it's hard for the two boys to maintain the three girls simultaneously. Mac's original fiancée Anjali learns about Mac's acts, and it creates a bigger mess. When their cook Mambo leaves, they begin to realise their mistakes and Mac attempts reuniting with Anjali; in the end they escape with each other.
Cast
Akshay Kumar as Makrand "Mac" Godbole
John Abraham as Shyam "Sam"
Daisy Bopanna as Deepti, an airhostess (Mac's Fiancé)
Neetu Chandra as Sweety, an airhostess (Mac's Fiancé)
Nargis Bagheri as Puja, an airhostess (Mac's Fiancé)
Paresh Rawal as Mambo
Rajpal Yadav as Babban
Rimi Sen as Anjali (Mac's Real Fiancé and Future Wife)
Asrani as Mamu, Mac's Maternal Uncle
Manoj Joshi as Nageshwar
Neha Dhupia as Maggi (Cameo)
Viju Khote as Mac & Sam's boss
Prithvi Zutshi as Landlord
Box office
Made on a budget of ₹170 million, the film grossed ₹546.5 million in its theatrical run.
Soundtrack
The music is composed by Pritam while the lyrics are penned by Sameer and Mayur Puri. All the remix songs are mixed by DJ Suketu.
Plagiarism allegations
The song "Ada" has been lifted from Middle Eastern artist Amr Diab's "Ana", The preludes/interludes of "Falak Dekhoon" from Amr Diab's "Wala Ala Balo" and the main tune from Amr Diab's Saddakny Khalas both from Diab's 2001 album Aktar Wahed, some parts of "Dil Samundar" lifted from Turkish pop star Tarkan's Kuzu Kuzu.
References
Garam Masala (2005 film) Wikipedia
(Text) CC BY-SA
Garam Masala (2005 film) IMDb
Garam Masala (2005 film) themoviedb.org