South Korea




1.556 million (Dec 31, 2013)


20,569 km2


GwandongYeongseoYeongdong




Chuncheon




Choi Moon-soon




Kangwon National University




Chuncheon, Wonju, Gangneung, Pyeongchang County, Sokcho




Seoraksan, Seoraksan National Park, Namiseom, Odaesan, Alpensia Resort



For the province in North Korea that bears the same name but different romanisation, see Kangwon Province (North Korea).
Gangwon-do is a province of South Korea, with its capital at Chuncheon. Before the division of Korea in 1945, Gangwon and its North Korean neighbour Kangwon formed a single province.
In 2010, actor So Ji-sub was appointed a goodwill ambassador for tourism for Gangwon Province.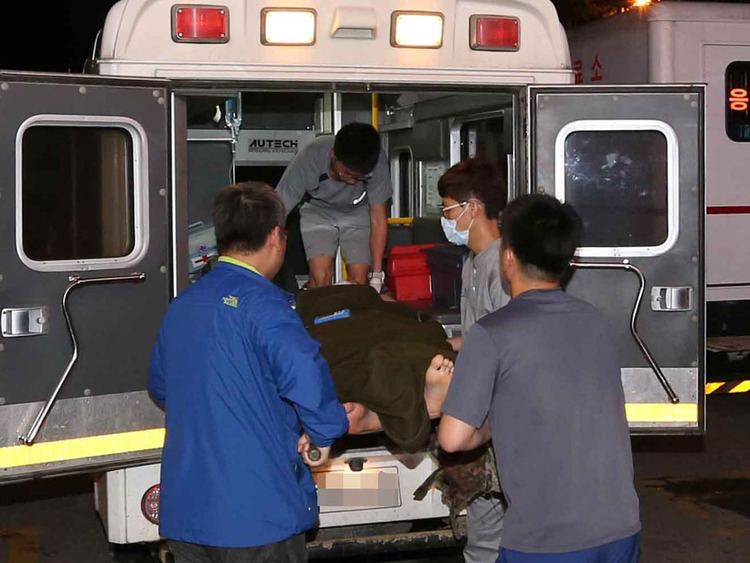 Gangwon-do was one of the Eight Provinces of Korea during the Joseon Dynasty. The province was formed in 1395, and derived its name from the names of the principal cities of Gangneung (??; ??) and the provincial capital Wonju (??; ??).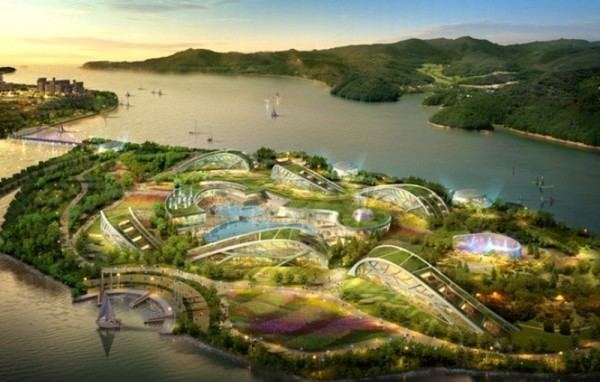 In 1895, Gangwon-do was replaced by the Districts of Chuncheon (Chuncheon-bu; ???; ???) in the west and Gangneung (Gangneung-bu; ???; ???) in the east. (Wonju became part of Chungju District.)
In 1896, Korea was redivided into thirteen provinces, and the two districts were merged to re-form Gangwon-do Province. Although Wonju rejoined Gangwon-do province, the provincial capital was moved to Chuncheon, where it remains today.
In 1945, Gangwon-do (along with the rest of Korea) was divided by the 38th parallel north in 1945 into U.S. American and Soviet zones of occupation in the south and north respectively, which led to Wonsan joining the provinces northern half in 1946 to serve as its administrative center. In 1948, the southern half of the province became part of the new Republic of Korea. As a result of the Korean War Armistice Agreement of 1953, the boundary between the South and North Korean portions of the province was shifted northward to the Military Demarcation Line.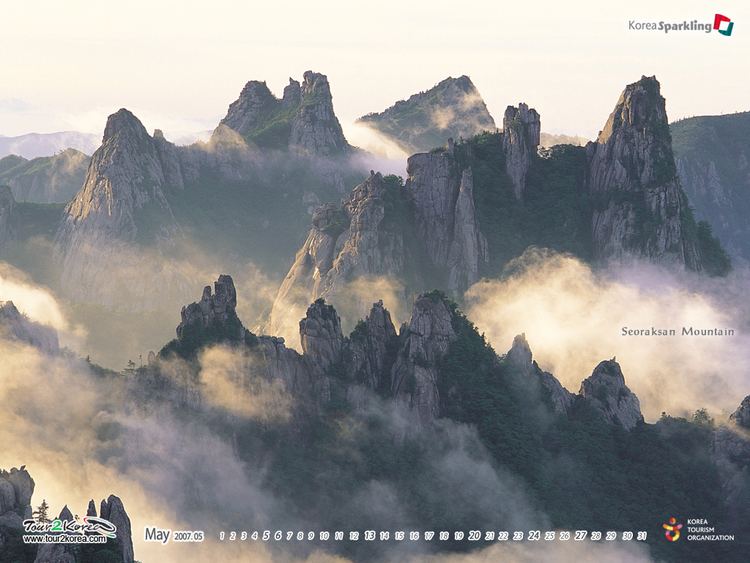 Gangwon-do is bounded on the west by Gyeonggi-do province, on the south by the provinces of Chungcheongbuk-do and Gyeongsangbuk-do.To the north lies the provinces North Korean counterpart, Kangwon province. The provinces landscape is dominated by the Taebaek Mountains (Taebaek Sanmaek) which almost reach the sea. As a consequence the coast is steep.
Gangwon Province (South Korea) Wikipedia
(,)http://wpmedia.news.nationalpost.com/2014/06/south-korea2.jpg%3Fw%3D620(,)http://dailycoffeenews.com/wp-content/uploads/2014/09/legoland_korea-600x382.jpg(,)http://www.korea.net/upload/content/editImage/map_GangWon.jpg(,)http://p4.img.cctvpic.com/20110727/images/1311745609727_1311745609727_r.jpg(,)http://www.korea.net/upload/content/editImage/Gangwondo1.jpg(,)https://fbexternal-a.akamaihd.net/safe_image.php%3Fd%3DAQAeT7NXDXwTTckR%26w%3D720%26h%3D1121%26url%3Dhttp%253A%252F%252Fupload.wikimedia.org%252Fwikipedia%252Fcommons%252Fthumb%252F9%252F96%252FKorea-8provinces-en-2.png%252F720px-Korea-8provinces-en-2.png(,)http://i2.cdn.turner.com/cnnnext/dam/assets/150421112826-beautiful-south-koreasambuyeon-falls-super-169.jpg(,)http://upload.wikimedia.org/wikipedia/commons/8/8c/Korea-Gangwon_province-Chogajip_in_the_outer_Mount_Seorak.jpg(,)http://i.ytimg.com/vi/UxM-wqFGWSM/maxresdefault.jpg
(,)http://english.visitkorea.or.kr/enu/asis/wallpaper/0705/paper0705_02_1024.jpg(,)http://www.isquareme.com/76531864/korean-landscape/gangwon-province.jpg(,)http://i2.cdn.turner.com/cnnnext/dam/assets/131024133223-south-korea-gangwon-province-story-top.jpg(,)http://cache2.asset-cache.net/gc/169756584-korean-landscape-at-night-gettyimages.jpg%3Fv%3D1%26c%3DIWSAsset%26k%3D2%26d%3D%252FcUPsCpR1P7l2DEnKMz80PRiLmjWQtbuxRb67ETmrqD1jq8nGnEMuVjvKVysz7OKAzpoEN1DFH9zEUtu45WqaQ%253D%253D(,)http://cache3.asset-cache.net/gc/158316152-south-korea-gangwon-do-seoraksan-national-gettyimages.jpg%3Fv%3D1%26c%3DIWSAsset%26k%3D2%26d%3DowVnjDBjNlADeYruMDJUiaI3lqJjNVh6aj37kfm0oI67GcsLKeJeM7VxbVDcPe6m(,)http://www.koreaconvention.org/eng/images/Cities/gnb01_01/img_active_gangwon03.jpg(,)http://media.tumblr.com/tumblr_mehdamDbXz1qfnpzb.jpg(,)http://cache1.asset-cache.net/gc/542309577-sunshine-on-the-mountain-gettyimages.jpg%3Fv%3D1%26c%3DIWSAsset%26k%3D2%26d%3D3H7R%252BKoeD95nyefs0%252FxwiluDL9Tkdsym9ctmebTWv25pa9KZRrqjEmQ4z%252FgMWtSB(,)http://www.adventuresofagoodman.com/wp-content/uploads/2013/07/Jungsun-Gangwon-Province-South-Korea-2013-07-11-17-26-29-as-Smart-Object-1.jpg(,)http://cache2.asset-cache.net/gc/542309143-morning-sunshine-on-the-mountain-gettyimages.jpg%3Fv%3D1%26c%3DIWSAsset%26k%3D2%26d%3DhCDasDXkcDcEbOPLwJvtswno052fPHpeViFCr%252BLJEOuvFKbnmDk4Iw6kLUtU8bPn
(,)http://tong.visitkorea.or.kr/enu/SI/map_info/images/Gangwon-do/default.gif(,)http://2.bp.blogspot.com/-IPAfEtO39xc/Tvad12maJAI/AAAAAAAAADI/AvNoZEUGTCM/s1600/Yongpyong4.jpg(,)http://tong.visitkorea.or.kr/cms/resource_etc/93/475393_image2_1.jpg%3F%26name%3Dimage2%26index%3D1(,)http://www.anitour.kr/welcome2korea/wp-content/uploads/2013/12/%25EA%25B0%2595%25EC%259B%2590%25EB%258F%2584.jpg(,)http://tong.visitkorea.or.kr/enu/cms/content/57/1367357_1_3.jpg(,)https://d13uygpm1enfng.cloudfront.net/article-imgs/en/2014/03/19/AJ201403190014/AJ201403190015M.jpg