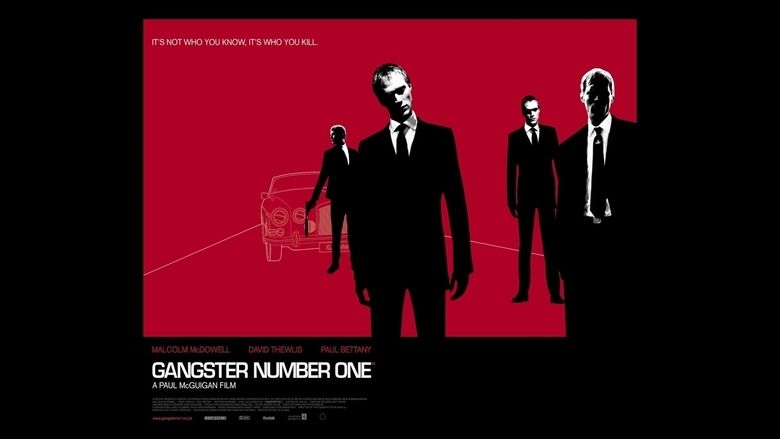 The film opens with an unnamed British veteran gangster (McDowell) attending a boxing match with friends. Upon hearing in conversation that a gangster by the name of Freddie Mays is to be released from prison after completing a 30-year sentence, he becomes upset and leaves without a word.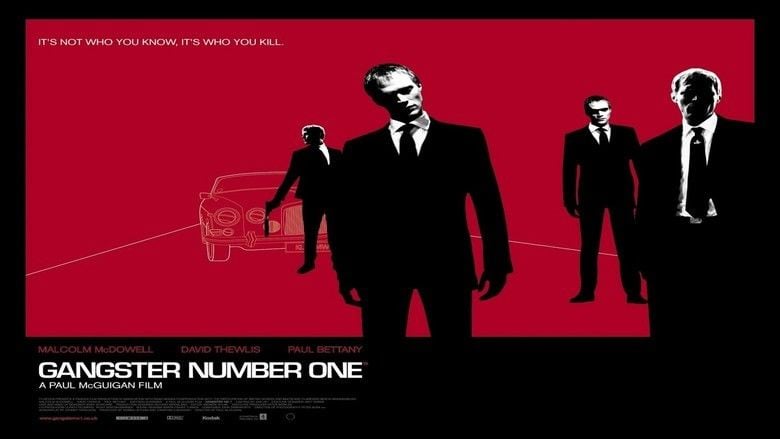 The narrative moves back in time to the 1960s, showing a younger Gangster (Bettany). He comes to the attention of a very influential London gangster, Freddie Mays (Thewlis), who recruits him to be an enforcer. The Gangster is eager to please, and while his violent actions at first dismay Mays, he soon proves his loyalty to Mays with creative ways of murder. However, the Gangster quickly becomes obsessed with and deeply jealous of Mays' glamorous lifestyle and success.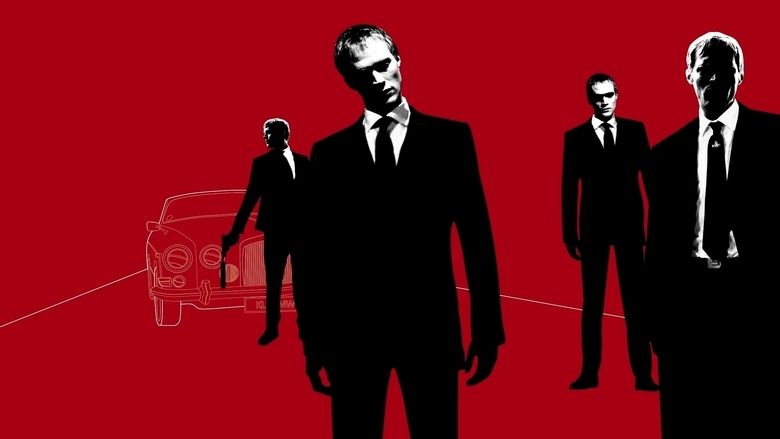 The Gangster soon discovers that Mays' main rival, Lennie Taylor (Jamie Foreman), is planning on killing Mays. Instead of warning his boss, the Gangster decides to let the attack take place, killing the only other member of his own gang who knew of the impending attack. It goes on as planned, and the Gangster sits in a car nearby to watch as Lennie and his gang shoot and stab Mays and slit the throat of his fiancée, Karen (Saffron Burrows). Later that same night the Gangster goes to Lennie's flat, shoots him in the leg, and then tortures him to death.
The Gangster discovers the following day that Mays did not die in the attack, but was hospitalised. Upon his recovery, Mays is unjustly convicted of Taylor's murder and sent to prison for a 30-year sentence. With Mays out of his way, the Gangster becomes leader of the gang and consolidates his power over the city's underworld. In a sequence spanning the intervening years between 1968 and 1999, he organizes a bank heist, opens a casino, fixes horse races, and builds his gang to over 300 men. The film's narrative returns to the aged Gangster at the boxing event.
The Gangster discovers that Karen also did not die, and is due to marry Mays, who has left prison a changed man. The two men meet in the flat that once belonged to Mays. The Gangster angrily denounces Mays, but Mays seemingly has no fight left in him, wanting only to marry Karen and retire in peace. The Gangster threatens Mays with a gun. He then gives Mays the gun and begs him to kill him, but Mays leaves.
The film closes with the Gangster, having apparently lost his mind, committing suicide by stepping off the top of a building, with his last words being "I'm number one".
Malcolm McDowell as Gangster 55
Paul Bettany as Young Gangster
David Thewlis as Freddie Mays
Saffron Burrows as Karen
Kenneth Cranham as Tommy
Jamie Foreman as Lennie Taylor
Eddie Marsan as Eddie Miller
Andrew Lincoln as Maxie King
Martin Wimbush as Judge
Sean Chapman as Bent Cop
The film was met with a generally positive critical reception and currently holds a "Certified Fresh" score of 73% at Rotten Tomatoes based on 51 reviews with an average rating of 6.4/10, the site's consensus reads: "Gangster No. 1 is brutally violent, yet also compelling." Critics disliked the violence present throughout the movie but praised the performances and style.