Galina Yevgeniyevna Bogomolova (Russian: Галина Евгеньевна Богомолова) (born 15 October 1977) is a Russian long-distance runner, who specializes in the 10,000 metres and the marathon.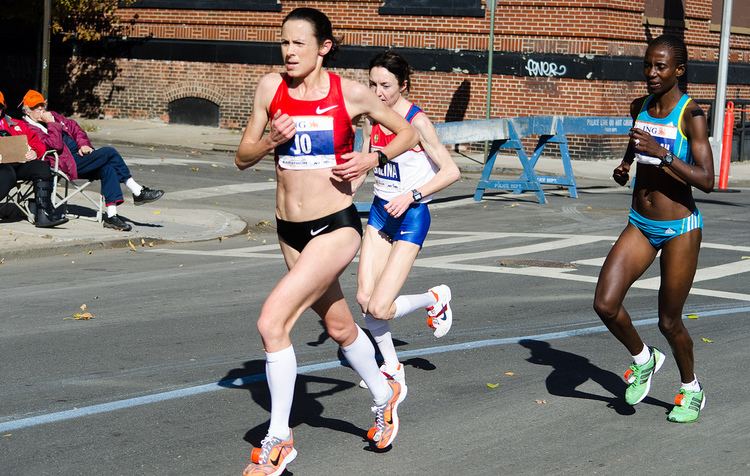 Bogomolova won the Rome City Marathon in 2008 in 2:22:53, which was the fastest marathon recorded in Italy at the time. Two years earlier she had set her personal best of 2:20:47, realized in the 2006 Chicago Marathon.
Bogomolova has also had success in cross country running: she took individual silver and team gold at the 2002 European Cross Country Championships and won the 2002 edition of the Lotto Cross Cup Brussels.
1500 metres - 4:10.00 min (2004)
3000 metres - 8:42.03 min (2005)
5000 metres - 14:59.72 min (2004)
10,000 metres - 30:26.20 min (2003)
Half marathon - 1:10:34 hrs (2005)
Marathon - 2:21:58 hrs (2006)