Gaidis Bērziņš (born 20 October 1970 in Riga) is a Latvian politician, lawyer, and university lecturer in law. He is former Minister for Justice of Latvia and co-chair of the National Alliance, along with Raivis Dzintars.
After the 2006 election, he was appointed the Minister for Justice, taking the office on 7 November 2006 and holding it until 12 March 2009. Bērziņš was elected to the 2010 election as one of two For Fatherland and Freedom/LNNK representatives on the joint National Alliance list that the party shared with All For Latvia!. When the National Alliance became a unitary party, Bērziņš became co-chair, along with Raivis Dzintars.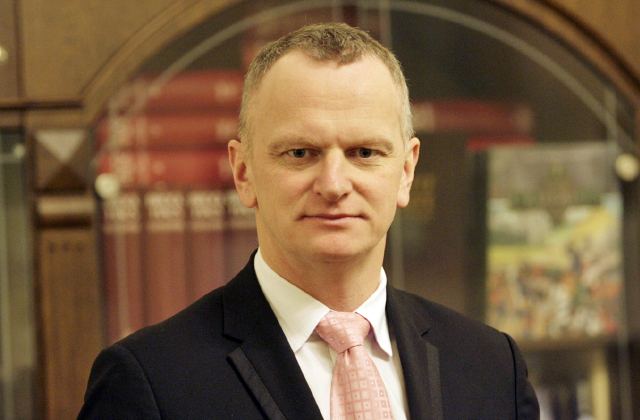 The 2011 election saw the National Alliance gain six seats, after which the party formed a centre-right coalition with Zatlers' Reform Party, and Unity. Bērziņš was appointed Minister for Justice once again. He took office on the 25 October 2011.