10 January 1995, Madrid, Spain




Miliki, Alfonso Aragón Bermúdez, Rocío Aragón




Habia una Vez un Circo, Les Voix Dans Sa Tête




Emilio Aragón Foureaux, Rocío Bermúdez




Alfonso Aragón Bermúdez, Miliki, Alfonso Aragón Sac, Emilio Aragón, Rody Aragón
Gabriel Aragón, better known as Gaby, (Madrid, 1920 – Madrid, January 10, 1995) was a Spanish clown and saxophonist, member of the trio Gaby, Fofó and Miliki.
Son of the clown Emilio Aragón Emig, he belonged to a family with a long tradition in the world of circus. He was nephew of the clown duo Pompoff and Thedy. He and his brother Alfonso Fofó, soon joined both their third brother, Emilio Miliki, who had begun his artistic career as a teenager during the Spanish Civil War, acting in places like the London Bar in Barcelona or in the Café Victoria in Madrid.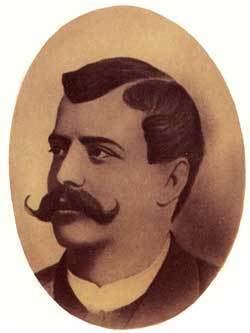 In 1946 he emigrated to America with his brothers, and there had success on TV shows, first in Cuba and from 1970 in Argentina. They also lived in Puerto Rico for some years.
In 1972 all three brothers came back to Spain and in 1973 released their show on Televisión Española El Gran Circo de TVE, that stayed on screen until 1983, garnering huge success.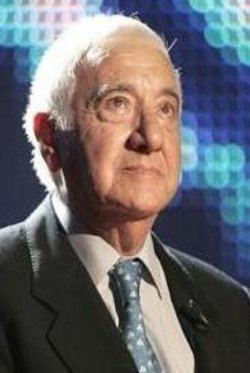 When the TV show was cancelled, Miliki left the group and Gabriel Aragón continued acting with his nephews Fofito and Rody until 1985. Later he formed the clown group Los Gabytos with six of his ten children, and continued working between 1987 and 1993, less than one year before his death.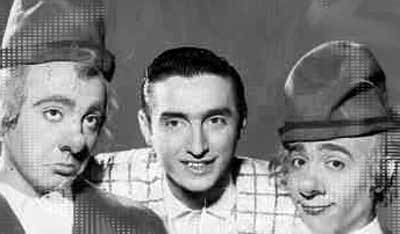 In the clown trio, Gaby played the role of the lead clown, in front of his brothers Fofó and Miliki, (Augusto and Contraugusto respectively). He was always dressed with a black coat, and played the saxophone.
Gabriel Aragón received, with his brothers, the Award TP de Oro in 1974 for The most popular character on TV and in 1995, years after his death, the Award TP de Oro for his artistic career.
Don Pepito
Había una vez un circo
Meneaito

Gabriel Aragón Wikipedia