Other names

Gab, Gabbi




Role

Film actress




Name

Gabbi Garcia





Years active

2014-present




Ethnicity

Filipino




Agent

GMA Artist Center





Full Name

Gabriella Louise O. Lopez




Born

December 2, 1998 (age 24) (

1998-12-02

) Makati City, Philippines


Occupation

Actress, Endorser, Singer





Similar

Khalil Ramos, Sanya Lopez, Kylie Padilla




Profiles




Facebook
Gabriella Louise Ortega Lopez (born December 2, 1998), known professionally as Gabbi Garcia, is a Filipino actress, endorser and recording artist. Currently an artist of the GMA Network, she starred and landed her very first acting role as Nicole Perez on GMA Network's primetime series My Destiny, Pia Sta. Maria in Let The Love Begin. She got her biggest break for her role as Sang'gre Alena in the reboot of Encantadia.
Contents
Gabbi garcia ruru madrid let the love begin with lyrics
Early Life
Gabbi is the second daughter of Tes Lopez, a flight attendant and Vince Pena Lopez, a security manager. Her sister is Alexandra Deneece Lopez. She finished her high school education at St. Paul College, Pasig. Julia Barretto is her classmate during their senior year.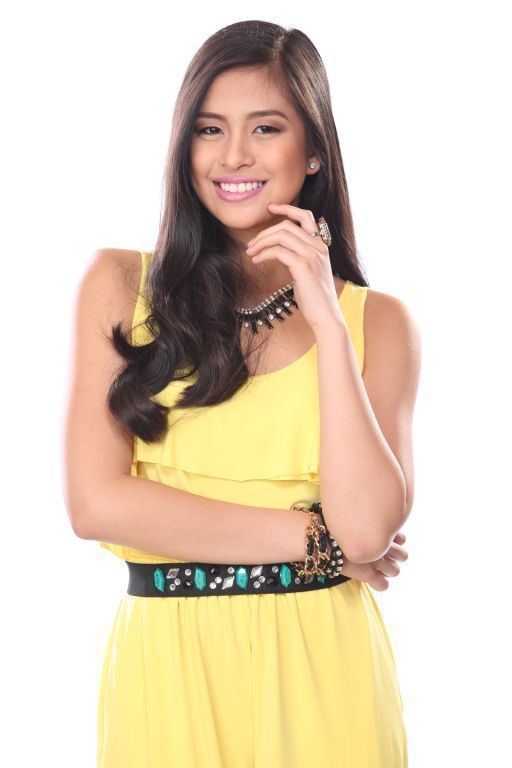 Before she entered show business, she relentlessly joined numerous singing contest, talent searches, and beauty pageant; she won for Ms. Skin White 2011 and Ms. Solane 2013 (Teenies Category). She's a licensed Scuba diver at the age of 10. She's also a lead vocalist for a band that performed in some gigs at 19 East and Bagaberde.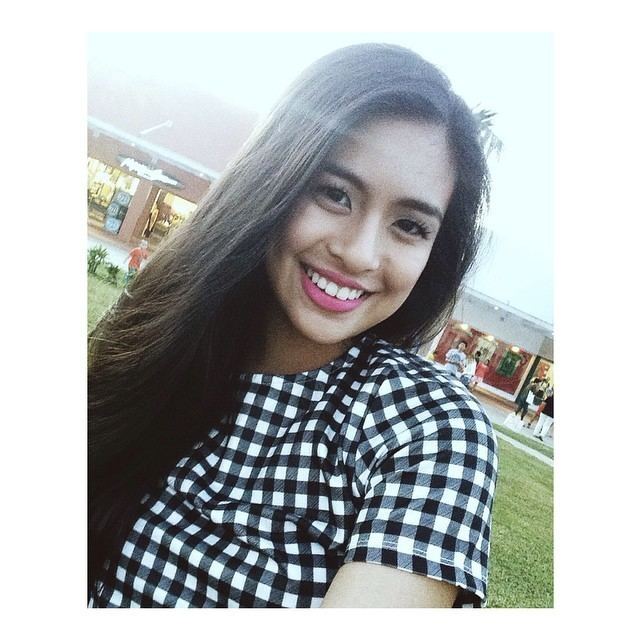 Whenever there are family reunions, she's always the one singing, hosting, or dancing.
Her childhood dream is to become a pilot and a beauty queen someday.
Career
Gabbi got the biggest break of her life when she was chosen as one of the young lead stars in GMA Network's primetime series My Destiny as Nicole Perez. co-starring with big stars and fulfilling her childhood dream to become an actress. Her first screen name was Gabrielle Garcia.
She portrayed Sophia Alexandra "Pia" Sta. Maria in Let The Love Begin and other roles such as InstaDad as Marikit / Kit
In 2016, she became ine of the four of Sanggre Alena in the hit tv series "Encantadia

In 2017, she became the first Filipina ambassador for the international haircare brand, Pantene Gabbi flew to Australia to shoot the commercial where she drove in a top-down Mustang across the desert.
She's currently taking up BS Music Business Management at MINT College in Taguig.
Gabbi is in the cast of Meant To Beh, an official entry to MMFF 2017.
Endorsements
Bench (Philippine clothing brand)
Pantene - her first international endorsement.
Belo Medical Group
Gluta - C
OPPO
Acne care
Filmography
Actress
-
Glorious 2 (announced)
as
Jade
2023
Unbreak My Heart (TV Series)
as
Alex
- Before It's Too Late (2023) - Alex
- Be with You (2023) - Alex
- Moving On (2023) - Alex
- The Letter (2023) - Alex
- A Dish from the Past (2023) - Alex
- Rules Are Meant to Be Broken (2023) - Alex
- Not Guilty (2023) - Alex
- Blame the Innocent (2023) - Alex
- Truce (2023) - Alex
- From a Distance (2023) - Alex
- Mothers (2023) - Alex
- A Mother's Search (2023) - Alex
- They are All Connected (2023) - Alex
- I Hate You Too (2023) - Alex
- Love Is Not a Fairytale (2023) - Alex
- The Love That Heals (2023) - Alex
- You Are My Destiny (2023) - Alex
- The Scars of the Past (2023) - Alex
- There Are No Accidents (2023) - Alex
2023
Mga lihim ni Urduja (TV Series)
as
Crystal Posadas
- Walang hanggan (2023) - Crystal Posadas
- Digmaan (2023) - Crystal Posadas
- Inapuhan (2023) - Crystal Posadas
- Pitong hiyas (2023) - Crystal Posadas
- Sanib pwersa (2023) - Crystal Posadas
- Buhay (2023) - Crystal Posadas
- Alyansa (2023) - Crystal Posadas
- Salinlahi (2023) - Crystal Posadas
- Taksil (2023) - Crystal Posadas
- Lusob (2023) - Crystal Posadas
- Balatkayo (2023) - Crystal Posadas
- Doble kara (2023) - Crystal Posadas
- Sugod (2023) - Crystal Posadas
- Sidhi (2023) - Crystal Posadas
- Silakbo (2023) - Crystal Posadas
- Duda (2023) - Crystal Posadas
- Bugso (2023) - Crystal Posadas
- Kutob (2023) - Crystal Posadas
- Pagkakasundo (2023) - Crystal Posadas
- Magkakapatid (2023) - Crystal Posadas
- Halik (2023) - Crystal Posadas
- Liwanag (2023) - Crystal Posadas
- Isiwalat (2023) - Crystal Posadas
- Ebidensya (2023) - Crystal Posadas
- Espiya (2023) - Crystal Posadas
- Alisto (2023) - Crystal Posadas
- Dugo sa dugo (2023) - Crystal Posadas
- Wagi (2023) - Crystal Posadas
- Tapang at bilis (2023) - Crystal Posadas
- Panganib (2023) - Crystal Posadas
- Siklab (2023) - Crystal Posadas
- Misteryo (2023) - Crystal Posadas
- Putukan (2023) - Crystal Posadas
- Urduja Powers (2023) - Crystal Posadas
- Rising Sun (2023) - Crystal Posadas
- Fight Mode (2023) - Crystal Posadas
- Shocking (2023) - Crystal Posadas
- Prophecy (2023) - Crystal Posadas
- Hinala (2023) - Crystal Posadas
- May traydor (2023) - Crystal Posadas
- Meet the Team (2023) - Crystal Posadas
- Mission Urduja (2023) - Crystal Posadas
- Pagsabog (2023) - Crystal Posadas
- Korona (2023) - Crystal Posadas
- Stalker Much (2023) - Crystal Posadas
- Gumising ka (2023) - Crystal Posadas
- Itinakda (2023) - Crystal Posadas
- Pilot (2023) - Crystal Posadas
2022
Love You Stranger (TV Series)
as
LJ
- The Final Act (2022) - LJ
- Ben's Revenge (2022) - LJ
- Tristan's Dilemma (2022) - LJ
- The Truth (2022) - LJ
- Lorraine's Nightmare (2022) - LJ
- Tristan vs Ben (2022) - LJ
- Ang larawan (2022) - LJ
- Lilom Reveal (2022) - LJ
- World Premiere (2022) - LJ
2022
Happy ToGetHer (TV Series)
as
Gwen
- Her Siomai (2022) - Gwen
2021
Stories from the Heart (TV Series)
as
Wanda Dimaano
- Love on Air: Partners for Life (2021) - Wanda Dimaano
- Love on Air: Fake Partners (2021) - Wanda Dimaano
- Love on Air: Breaking JoWa (2021) - Wanda Dimaano
- Love on Air: Jealous Jojo (2021) - Wanda Dimaano
- Love on Air: The Kiss (2021) - Wanda Dimaano
- Love on Air: Special Friend (2021) - Wanda Dimaano
- Love on Air: Gandang Wanda (2021) - Wanda Dimaano
- Love on Air: Team JoWa (2021) - Wanda Dimaano
- Love on Air: Cat and Dog (2021) - Wanda Dimaano
- Love on Air: Surprise Surprise (2021) - Wanda Dimaano
- Love on Air: Job Offer (2021) - Wanda Dimaano
- Love on Air: Sweet Escape (2021) - Wanda Dimaano
- Love on Air: Plan B (2021) - Wanda Dimaano
- Love on Air: Sharing Passwords (2021) - Wanda Dimaano
- Love on Air: Now Airing (2021) - Wanda Dimaano
2021
Regal Studio Presents (TV Series)
as
Anna Marie
- One million comments, magjo-jowa na ako (2021) - Anna Marie
2019
Beautiful Justice (TV Series)
as
Sabrina Cuevas
- Happy Ending (2020) - Sabrina Cuevas
- Sagad na (2020) - Sabrina Cuevas
- Huli ka (2020) - Sabrina Cuevas
- Unstoppable (2020) - Sabrina Cuevas
- Matira matibay (2020) - Sabrina Cuevas
- Hindi pa tapos ang laban (2020) - Sabrina Cuevas
- Aftermath (2020) - Sabrina Cuevas
- Ubusan ng lahi (2020) - Sabrina Cuevas
- Red Lotus (2020) - Sabrina Cuevas
- Pagsisisi (2020) - Sabrina Cuevas
- Betrayed (2020) - Sabrina Cuevas
- Gulatan (2020) - Sabrina Cuevas
- Asar talo (2020) - Sabrina Cuevas
- Choice (2020) - Sabrina Cuevas
- Brie vs Kitkat (2020) - Sabrina Cuevas
- Dead or Alive (2020) - Sabrina Cuevas
- Target (2020) - Sabrina Cuevas
- Lock and Load (2020) - Sabrina Cuevas
- Most Wanted (2019) - Sabrina Cuevas
- Hidden Location (2019) - Sabrina Cuevas
- Miranda's Revenge (2019) - Sabrina Cuevas
- Pasabog sa Pasko (2019) - Sabrina Cuevas
- Christmas Elves (2019) - Sabrina Cuevas
- Sana ngayong pasko (2019) - Sabrina Cuevas
- Ina anak (2019) - Sabrina Cuevas
- Reconciliation (2019) - Sabrina Cuevas
- Revelation (2019) - Sabrina Cuevas
- Pagpapalabas (2019) - Sabrina Cuevas
- Karma ni Miranda (2019) - Sabrina Cuevas
- Hulihin si Ninang (2019) - Sabrina Cuevas
- Agaw buhay (2019) - Sabrina Cuevas
- Black Rose (2019) - Sabrina Cuevas
- Unexpected (2019) - Sabrina Cuevas
- Kitchen Wars (2019) - Sabrina Cuevas
- Galit ni Alice (2019) - Sabrina Cuevas
- Bayad utang (2019) - Sabrina Cuevas
- Desperado (2019) - Sabrina Cuevas
- Pagtakas (2019) - Sabrina Cuevas
- The Real Enemy (2019) - Sabrina Cuevas
- Wag papahuli (2019) - Sabrina Cuevas
- Wrong Move (2019) - Sabrina Cuevas
- Galit (2019) - Sabrina Cuevas
- Revenge (2019) - Sabrina Cuevas
- Ganti ng sindikato (2019) - Sabrina Cuevas
- Bugbog sarado (2019) - Sabrina Cuevas
- Exposed (2019) - Sabrina Cuevas
- Pagalingan (2019) - Sabrina Cuevas
- No to Body Shaming (2019) - Sabrina Cuevas
- Torn (2019) - Sabrina Cuevas
- Shocking Reality (2019) - Sabrina Cuevas
- Kasal o sakal (2019) - Sabrina Cuevas
- Hulihin ang Hudas (2019) - Sabrina Cuevas
- Massacre (2019) - Sabrina Cuevas
- Bawal sumabit (2019) - Sabrina Cuevas
- First Time (2019) - Sabrina Cuevas
- Trauma (2019) - Sabrina Cuevas
- Patakas (2019) - Sabrina Cuevas
- Beast Mode (2019) - Sabrina Cuevas
- Maling Hudas (2019) - Sabrina Cuevas
- Assault (2019) - Sabrina Cuevas
- Zombie Mode (2019) - Sabrina Cuevas
- Traitor (2019) - Sabrina Cuevas
- Di nakahinga (2019) - Sabrina Cuevas
- Rescue Mission (2019) - Sabrina Cuevas
- Dinukot (2019) - Sabrina Cuevas
- Palaban (2019) - Sabrina Cuevas
- Walang kawala (2019) - Sabrina Cuevas
- Sagupaan (2019) - Sabrina Cuevas
- Ayaw paawat (2019) - Sabrina Cuevas
- Round Three Alice vs. Miranda (2019) - Sabrina Cuevas
- Jailhouse Rumble (2019) - Sabrina Cuevas
- Riot walang matutulog (2019) - Sabrina Cuevas
- Reyna ng selda (2019) - Sabrina Cuevas
- Inosente ako (2019) - Sabrina Cuevas
- Planted (2019) - Sabrina Cuevas
- One Million (2019) - Sabrina Cuevas
- Deep Truth Uncovered (2019) - Sabrina Cuevas
- Vin vs Lance (2019) - Sabrina Cuevas
- Truth or Lie (2019) - Sabrina Cuevas
- Round Two (2019) - Sabrina Cuevas
- Pasabog Friday (2019) - Sabrina Cuevas
- Facing the Enemy (2019) - Sabrina Cuevas
- Naked Truth (2019) - Sabrina Cuevas
- Solo Fight (2019) - Sabrina Cuevas
- Breathless (2019) - Sabrina Cuevas
- Caught in the Act (2019) - Sabrina Cuevas
- Akyat bahay (2019) - Sabrina Cuevas
- New Mission (2019) - Sabrina Cuevas
- Painful Goodbye (2019) - Sabrina Cuevas
- Real Lovi Poe (2019) - Sabrina Cuevas
- Alyas Lovi Poe (2019) - Sabrina Cuevas
- Shookt (2019) - Sabrina Cuevas
- Deception (2019) - Sabrina Cuevas
- Missing Key (2019) - Sabrina Cuevas
- Undercover (2019) - Sabrina Cuevas
- Bugbog sarado (2019) - Sabrina Cuevas
- Cover Up (2019) - Sabrina Cuevas
- Pagluluksa (2019) - Sabrina Cuevas
- Pasabog (2019) - Sabrina Cuevas
- Pilot (2019) - Sabrina Cuevas
2018
Victor Magtanggol (TV Series)
as
Lena
- Hammerman Poisoned (2018) - Lena (credit only)
- Jormungand Is Back (2018) - Lena (credit only)
- Goodbye Sisters (2018) - Lena
- Save the Sisters (2018) - Lena
- Balik alaala (2018) - Lena
- Avisala (2018) - Lena (uncredited)
2017
Daig kayo ng lola ko (TV Series)
as
Winslet / Mariel
- Witchikels: Part 4 (2018) - Winslet
- Witchikels: Part 3 (2018) - Winslet
- Witchikels: Part 2 (2018) - Winslet
- Witchikels: Part 1 (2018) - Winslet
- Mariel: Ang lakwatserang sirena (2017) - Mariel
2018
Sherlock Jr. (TV Series)
as
Lily Pelaez
- Finale (2018) - Lily Pelaez (credit only)
- Muling paghaharap (2018) - Lily Pelaez (credit only)
- Ganti (2018) - Lily Pelaez (credit only)
- Aksyon (2018) - Lily Pelaez (credit only)
- Laban (2018) - Lily Pelaez (credit only)
- Escape (2018) - Lily Pelaez (credit only)
- Kaaway (2018) - Lily Pelaez (credit only)
- Father and Son (2018) - Lily Pelaez (credit only)
- Mastermind (2018) - Lily Pelaez (credit only)
- Tugis (2018) - Lily Pelaez (credit only)
- Pagsagip (2018) - Lily Pelaez (credit only)
- Sagupaan (2018) - Lily Pelaez (credit only)
- Protector (2018) - Lily Pelaez (credit only)
- Sikreto (2018) - Lily Pelaez (credit only)
- Surprise (2018) - Lily Pelaez (credit only)
- Confused (2018) - Lily Pelaez (credit only)
- Mission (2018) - Lily Pelaez (credit only)
- Sigalot (2018) - Lily Pelaez (credit only)
- Pagtutuos (2018) - Lily Pelaez (credit only)
- Tulong (2018) - Lily Pelaez
- Rebelasyon (2018) - Lily Pelaez
- Hinagpis (2018) - Lily Pelaez
- Trahedya (2018) - Lily Pelaez
- Harapan (2018) - Lily Pelaez
- Pagtutugis (2018) - Lily Pelaez
- Saklolo (2018) - Lily Pelaez
- Linlang (2018) - Lily Pelaez
- Truth (2018) - Lily Pelaez
- Break Up (2018) - Lily Pelaez
- Damdamin (2018) - Lily Pelaez
- Pagliligtas (2018) - Lily Pelaez
- Bihag (2018) - Lily Pelaez
- Setup (2018) - Lily Pelaez
- Friend Request (2018) - Lily Pelaez
- Emosyon (2018) - Lily Pelaez
- Pagtatapat (2018) - Lily Pelaez
- Takas (2018) - Lily Pelaez
- Rescue (2018) - Lily Pelaez
- Save Siri (2018) - Lily Pelaez
- Tulungan (2018) - Lily Pelaez
- Katotohanan (2018) - Lily Pelaez
- Confession (2018) - Lily Pelaez
- Banta (2018) - Lily Pelaez
- Hinala (2018) - Lily Pelaez
- Peligro (2018) - Lily Pelaez
- Tensyon (2018) - Lily Pelaez
- Paghahanap (2018) - Lily Pelaez
- Pag-amin (2018) - Lily Pelaez
- Kilig (2018) - Lily Pelaez
- Pag-asa (2018) - Lily Pelaez
- Save Lily (2018) - Lily Pelaez
- Pagtugis (2018) - Lily Pelaez
- Panganib (2018) - Lily Pelaez
- Alaala (2018) - Lily Pelaez
- Hinala (2018) - Lily Pelaez
- Pangungulila (2018) - Lily Pelaez
- Witness (2018) - Lily Pelaez
- Irene (2018) - Lily Pelaez
- Undercover (2018) - Lily Pelaez
- Tagapagligtas (2018) - Lily Pelaez
- Happy Family (2018) - Lily Pelaez
- Siri the Star (2018) - Lily Pelaez
- Pilot (2018) - Lily Pelaez
2018
Kapuso Stars: Kapuso Theme (Music Video)
as
Gabbi Garcia
2017
Meant to Beh
as
Alexandra Balatbat
2016
Encantadia (TV Series)
as
Alena
- Ivo Live Encantadia (2017) - Alena
- Digmaan (2017) - Alena
- Alas (2017) - Alena
- Handa (2017) - Alena
- Pamamaalam (2017) - Alena
- Estasectu Encantadia (2017) - Alena
- Udyok (2017) - Alena
- Pagpapakumbaba (2017) - Alena
- Pagbawi (2017) - Alena
- Devas (2017) - Alena
- Buhay (2017) - Alena
- Dahas (2017) - Alena
- Sugod (2017) - Alena
- Hagkan (2017) - Alena
- Hadlang (2017) - Alena
- Gulat (2017) - Alena
- Kakampi (2017) - Alena
- Bangis (2017) - Alena
- Taktika (2017) - Alena
- Halik (2017) - Alena
- Paghahangad (2017) - Alena
- Tulungan (2017) - Alena
- Tunggalian (2017) - Alena
- Alab (2017) - Alena
- Pagsunod (2017) - Alena
- Paghingi (2017) - Alena
- Hara (2017) - Alena
- Panalangin (2017) - Alena
- Paniningil (2017) - Alena
- Pwersa (2017) - Alena
- Liwanag (2017) - Alena
- Layon (2017) - Alena
- Bathala (2017) - Alena
- Hangarin (2017) - Alena
- Pagpapasya (2017) - Alena
- Palaisipan (2017) - Alena
- Panaghoy (2017) - Alena
- Dalamhati (2017) - Alena
- Trahedya (2017) - Alena
- Gimbal (2017) - Alena
- Duda (2017) - Alena
- Alitan (2017) - Alena
- Huwad (2017) - Alena
- Suliranin (2017) - Alena
- Pagtatalo (2017) - Alena
- Piging (2017) - Alena
- Ganap (2017) - Alena
- Hakbang (2017) - Alena
- Utos (2017) - Alena
- Pangangalaga (2017) - Alena
- Alinlangan (2017) - Alena
- Kagustuhan (2017) - Alena
- Paghamon (2017) - Alena
- Pakiramdam (2017) - Alena
- Balak (2017) - Alena
- Nakatakda (2017) - Alena
- Balik Encantadia (2017) - Alena
- Kapahamakan (2017) - Alena
- Pagbabago (2017) - Alena
- Avisala Reyna Avria (2017) - Alena
- Paghahanap (2017) - Alena
- Tiwala (2017) - Alena
- Sikreto (2017) - Alena
- Dakip (2017) - Alena
- Tuos (2017) - Alena
- Pagtatagpo (2017) - Alena
- Tanong (2017) - Alena
- Pagkakataon (2017) - Alena
- Avisala Luna (2017) - Alena
- Bangon (2017) - Alena
- Pasya (2017) - Alena
- Pagpupugay (2017) - Alena
- Tungkulin (2017) - Alena
- Hikayat (2017) - Alena
- Para kay Mira (2017) - Alena
- Pain (2017) - Alena
- Pag-asa (2017) - Alena
- Layunin (2017) - Alena
- Pagluluksa (2017) - Alena
- Para sa Encantadia (2017) - Alena
- Sakripisyo (2017) - Alena
- Desisyon (2017) - Alena
- Apat na Sanggre (2017) - Alena
- Pagkakaisa (2017) - Alena
- Katapangan (2017) - Alena
- Siklab (2017) - Alena
- Pagbangon (2017) - Alena
- Tulong (2017) - Alena
- Linlang (2017) - Alena
- Pagtugis (2017) - Alena
- Selos (2017) - Alena
- Pagtatanggol (2017) - Alena
- Ganti (2017) - Alena
- Parusa (2017) - Alena
- Pagkanulo (2017) - Alena
- Labanan (2017) - Alena
- Nais (2017) - Alena
- Pagmamahalan (2017) - Alena
- Hiling (2016) - Alena
- Pagdiriwang (2016) - Alena
- Pananakot (2016) - Alena
- Salubong (2016) - Alena
- Pagsalakay (2016) - Alena
- Balakid (2016) - Alena
- Bitag (2016) - Alena
- Pakay (2016) - Alena
- Paglalakbay (2016) - Alena
- Paglusob (2016) - Alena
- Saklolo (2016) - Alena
- DanayaSari (2016) - Alena
- Plano ni Hagorn (2016) - Alena
- Suspetsa (2016) - Alena
- Pagdating (2016) - Alena
- Sundo (2016) - Alena
- Tagapagmana (2016) - Alena
- Kapangyarihan (2016) - Alena
- Kalayaan (2016) - Alena
- Bihag (2016) - Alena
- Kasabwat (2016) - Alena
- Tunay na kulay (2016) - Alena
- Patibong (2016) - Alena
- Taksil (2016) - Alena
- Pagkukunwari (2016) - Alena
- Walang sukuan (2016) - Alena
- Akala (2016) - Alena
- Pagpili (2016) - Alena
- Hidwaan (2016) - Alena
- Bagsik (2016) - Alena
- Poot (2016) - Alena
- Peligro (2016) - Alena
- Sagupaan (2016) - Alena
- Nagbabadya (2016) - Alena
- I Love You (2016) - Alena
- Proteksyon (2016) - Alena
- Pagbalik (2016) - Alena
- Pakiusap (2016) - Alena
- Lakas (2016) - Alena
- Pag-iisa (2016) - Alena
- Pagtulong (2016) - Alena
- Hiram (2016) - Alena
- Kapalit (2016) - Alena
- Engkwentro (2016) - Alena
- Paghimok (2016) - Alena
- Sorpresa (2016) - Alena
- Plano (2016) - Alena
- Kapanalig (2016) - Alena
- Kasunduan (2016) - Alena
- Basbas (2016) - Alena
- Pagkakamali (2016) - Alena
- Tangka (2016) - Alena
- Hamon (2016) - Alena
- Mukha ni Lilasari (2016) - Alena
- Para sa anak (2016) - Alena
- Mag-ina (2016) - Alena
- Harapan (2016) - Alena
- Tapang (2016) - Alena
- Muling pagkikita (2016) - Alena
- Pakikipaglaban (2016) - Alena
- Katanungan (2016) - Alena
- Pagligtas (2016) - Alena
- Paraan (2016) - Alena
- Pagtatagpo (2016) - Alena
- Tapatan (2016) - Alena
- Alaala (2016) - Alena
- Tagapagligtas (2016) - Alena
- Bagsik ni Lakan (2016) - Alena
- Bagong pagsubok (2016) - Alena
- Kakayahan (2016) - Alena
- Kaanib (2016) - Alena
- Paglipad (2016) - Alena
- Lakan (2016) - Alena
- Pagbabanta (2016) - Alena
- Ikalimang brilyante (2016) - Alena
- Para sa Lireo (2016) - Alena
- Himagsikan (2016) - Alena
- Hudyat (2016) - Alena
- Sabwatan (2016) - Alena
- Panaginip (2016) - Alena
- Pangungulila (2016) - Alena
- Banta (2016) - Alena
- Laban (2016) - Alena
- Hatol (2016) - Alena
- Paratang (2016) - Alena
- Pagsasaliksik (2016) - Alena
- Kalaban (2016) - Alena
- Galit (2016) - Alena
- Pagsugod (2016) - Alena
- Panlilinlang (2016) - Alena
- Vish'ka (2016) - Alena
- Maghihintay (2016) - Alena
- Hinala (2016) - Alena
- Tadhana (2016) - Alena
- Kapalaran (2016) - Alena
- Pagkikita (2016) - Alena
- Pagtutuos (2016) - Alena
- Pagaspas (2016) - Alena
- Lihim (2016) - Alena
- Pinagmulan (2016) - Alena
- Kutob (2016) - Alena
- Misyon (2016) - Alena
- Panganib (2016) - Alena
- Pagbabalik (2016) - Alena
- Avisala Lira at Mira (2016) - Alena
- Katotohanan (2016) - Alena
- Ang itinakda (2016) - Alena
- Damdamin (2016) - Alena
- Paghaharap (2016) - Alena
- Galit ni Pirena (2016) - Alena
- Tagisan (2016) - Alena
- Pagsubok (2016) - Alena
- Avisala mga sanggre (2016) - Alena
- Pagtutuos (2016) - Alena
- Pag-amin (2016) - Alena
- Mortal (2016) - Alena
- Babala (2016) - Alena
- Sumpa ni Mine-a (2016) - Alena
- Propesiya (2016) - Alena
- Pilot (2016) - Alena
2017
Full House Tonight! (TV Series)
as
Various
- Camille Prats/Jak Roberto/Gabbi Garcia/Gabby Concepcion (2017) - Various
- Tom Rodriguez/Carla Abellana (2017) - Various
2016
Naku, boss ko! (TV Mini Series)
as
Che
- Puso o pulitika (2016) - Che
- Ms. F vs Ms. C (2016) - Che
- CheverJon (2016) - Che
- Beast Mode si Che (2016) - Che
- Tikman ang pagbabago (2016) - Che
- Bet si Jon G (2016) - Che
- Team Ganid (2016) - Che
- Day 1 (2016) - Che
2016
Maynila (TV Series)
as
Beverly
- All About Space (2016) - Beverly
2015
Wagas (TV Series)
as
Cata Tibayan / Aleine
- Fairy Tale Love: The Cata Tibayan & Jert Yao Story (2016) - Cata Tibayan
- First Love: Anjo & Aleine Love Story (2015) - Aleine
2015
Let the Love Begin (TV Series)
as
Pia V. Sta. Maria
2014
Magpakailanman (TV Series)
as
Pia / Franz
- Ina ko, bugaw ko (2015) - Pia
- One Last Chance: The Jam and Michelle Story (2014) - Franz
2015
InstaDad (TV Series)
as
Marikit 'Kit' Monteamor
2014
Seasons of Love (TV Mini Series)
as
Gracia Jimenez
- My Soulmate, My Soulhate: Part 4 (2014) - Gracia Jimenez
- My Soulmate, My Soulhate: Part 3 (2014) - Gracia Jimenez
- My Soulmate, My Soulhate: Part 2 (2014) - Gracia Jimenez
- My Soulmate, My Soulhate: Part 1 (2014) - Gracia Jimenez
2014
My Destiny (TV Series)
as
Nicole Perez (2014)
Soundtrack
2022
Love You Stranger (TV Series) (performer: "You Found Me")
2021
Stories from the Heart (TV Series) (performer - 15 episodes)
- Love on Air: Partners for Life (2021) - (performer: "Sang-ayon")
- Love on Air: Fake Partners (2021) - (performer: "Sang-ayon")
- Love on Air: Breaking JoWa (2021) - (performer: "Sang-ayon")
- Love on Air: Jealous Jojo (2021) - (performer: "Sang-ayon")
- Love on Air: The Kiss (2021) - (performer: "Sang-ayon")
- Love on Air: Special Friend (2021) - (performer: "Sang-ayon")
- Love on Air: Gandang Wanda (2021) - (performer: "Sang-ayon")
- Love on Air: Team JoWa (2021) - (performer: "Sang-ayon")
- Love on Air: Cat and Dog (2021) - (performer: "Sang-ayon")
- Love on Air: Surprise Surprise (2021) - (performer: "Sang-ayon")
- Love on Air: Job Offer (2021) - (performer: "Sang-ayon")
- Love on Air: Sweet Escape (2021) - (performer: "Sang-ayon")
- Love on Air: Plan B (2021) - (performer: "Sang-ayon")
- Love on Air: Sharing Passwords (2021) - (performer: "Sang-ayon")
- Love on Air: Now Airing (2021) - (performer: "Sang-ayon")
2021
My Fantastic Pag-ibig (TV Series) (performer - 3 episodes)
- Ganda Problems: Part 3 (2021) - (performer: "Pag-ibig")
- Ganda Problems: Part 2 (2021) - (performer: "Pag-ibig")
- Ganda Problems: Part 1 (2021) - (performer: "Pag-ibig")
2021
Tadhana (TV Series) (performer - 2 episodes)
- Bekiry: Part 2 (2021) - (performer: "Pag-ibig")
- Bekiry: Part 1 (2021) - (performer: "Pag-ibig")
2016
Lip Sync Battle Philippines (TV Series) (performer - 2 episodes)
- Gabbi Garcia vs Kylie Padilla (2018) - (performer: "IDGAF", "Booty")
- Gabbi Garcia & Ruru Madrid vs. Bea Binene & Derrick Monasterio (2016) - (performer: "Problem", "Show Me How You Burlesque")
Self
2023
Fast Talk with Boy Abunda (TV Series)
as
Self - Guest
- Gabbi Garcia (2023) - Self - Guest
2022
Love Is Us This Christmas: GMA Christmas Station ID 2022 (TV Special short)
as
Self
2022
TiktoClock (TV Series)
as
Self - Guest
- Episode #1.58 (2022) - Self - Guest
2022
Family Feud Philippines (TV Series)
as
Self - Love You Stranger
- Two Worlds (2022) - Self - Love You Stranger
2020
Sarap, 'di ba? (TV Series)
as
Self - Guest
- Episode #1.82 (2020) - Self - Guest
2020
All-Out Sundays (TV Series)
as
Self - Host (2020)
2018
Studio 7 (TV Series)
as
Self - Host / Self - Performer
- Party On (2019) - Self - Performer
- Halloween Treats (2019) - Self - Performer
- Sabado tambayan (2019) - Self - Performer
- Good Vibes Only (2019) - Self - Performer
- Pasabog (2019) - Self - Host
- Game On (2019) - Self - Host
- Kilig (2019) - Self - Host
- Hugot Weather (2019) - Self - Host
- Team Bahay (2019) - Self - Host
- Sizzle (2019) - Self - Host
- SaturYay (2019) - Self - Host
- Sabado Vibe (2019) - Self - Host
- Throwback Tonight (2019) - Self - Host
- Birit Night (2019) - Self - Host
- Duet with Me (2019) - Self - Host
- Sabado (2019) - Self - Host
- Class of Studio 7 (2019) - Self - Host
- Live (2019) - Self - Host
- Summer Feels (2019) - Self - Host
- Para kay nanay (2019) - Self - Host
- Musikalye Cinco De Mayo (2019) - Self - Host
- Musikalye Trip (2019) - Self - Host
- Musikalye biyaheng Dagupan (2019) - Self - Host
- Musikalye Summer Party (2019) - Self - Host
- Poolympics (2019) - Self - Host
- Musikalye All Out (2019) - Self - Host
- Musikalye All Star (2019) - Self - Host
- Musikalye Jam (2019) - Self - Host
- Musikalye hataw (2019) - Self - Host
- Musikalye todo (2019) - Self - Host
- Musikalye Playlist (2019) - Self - Host
- Musikalye Hits (2019) - Self - Host
- Musikalye (2019) - Self - Host
- Feborit (2019) - Self - Host
- Hataw (2019) - Self - Host
- Hits (2019) - Self - Host
- Paandar (2019) - Self - Host
- Extreme (2019) - Self - Host
- Christmas Party (2018) - Self - Host
- Regalo (2018) - Self - Host
- Fighting (2018) - Self - Host
- Tambay (2018) - Self - Host
- OPM Night (2018) - Self - Host
- Hype (2018) - Self - Host
- Halloween (2018) - Self - Host
- Music Tambayan (2018) - Self - Host
- Pilot (2018) - Self - Host
2019
StarStruck (TV Series)
as
Self - Guest
- Live Musical (2019) - Self - Guest
2019
The Boobay and Tekla Show (TV Series)
as
Self - Pranking in Tandem
- Tatlong pasabog (2019) - Self - Pranking in Tandem
2018
Pamilya Roces (TV Series)
as
Jade Roces
- The Final Reunion (2018) - Jade Roces
- Pagbabalik (2018) - Jade Roces
- Matinding pasabog (2018) - Jade Roces
- Buwelta ng asawa (2018) - Jade Roces
- Walang ligtas (2018) - Jade Roces
- Tiyak na kapahamakan (2018) - Jade Roces
- Jade vs Maisa (2018) - Jade Roces
- Tamang hinala (2018) - Jade Roces
- Ama laban sa anak (2018) - Jade Roces
- Bagong Mrs. Roces (2018) - Jade Roces
- Anak vs kabit (2018) - Jade Roces
- Kabit Number 3 (2018) - Jade Roces
- Bintang (2018) - Jade Roces
- Asawa vs kabit (2018) - Jade Roces
- Galit ng tunay na asawa (2018) - Jade Roces
- Gigil na si Crystal (2018) - Jade Roces
- Bistado na kayo (2018) - Jade Roces
- Huli sa akto (2018) - Jade Roces
- War of the Roces (2018) - Jade Roces
- Hinala (2018) - Jade Roces
- Huli ka (2018) - Jade Roces
- Suspect (2018) - Jade Roces
- Magnanakaw (2018) - Jade Roces
- Ganting pailalim (2018) - Jade Roces
- Aminan ng feelings (2018) - Jade Roces
- Friend or Enemy (2018) - Jade Roces
- Bagong panganib (2018) - Jade Roces
- Fake News (2018) - Jade Roces
- Who's Your Daddy (2018) - Jade Roces
- Positive (2018) - Jade Roces
- Suguran (2018) - Jade Roces
- Hulihin si Hugo (2018) - Jade Roces
- Sisters vs Outsiders (2018) - Jade Roces
- Two Timer (2018) - Jade Roces
- Bukingan (2018) - Jade Roces
- Tuloy ang ligaya (2018) - Jade Roces
- Tukso layuan mo ako (2018) - Jade Roces
- The Clash (2018) - Jade Roces
- Mumu ni Lily (2018) - Jade Roces
- Sulutan (2018) - Jade Roces
- Okrayan (2018) - Jade Roces
- Bida bida (2018) - Jade Roces
- Patola (2018) - Jade Roces
- Kabog si Amber (2018) - Jade Roces
- Foul Play (2018) - Jade Roces
- Patalbugan (2018) - Jade Roces
- Hit and Run (2018) - Jade Roces
- Maghiwalay na tayo (2018) - Jade Roces
- Family Number 3 (2018) - Jade Roces
- Pilot (2018) - Jade Roces
2016
Lip Sync Battle Philippines (TV Series)
as
Self - Contestant / Self - Special Appearance
- Gabbi Garcia vs Kylie Padilla (2018) - Self - Contestant
- Glaiza De Castro vs. Kylie Padilla (2016) - Self - Special Appearance
- Gabbi Garcia & Ruru Madrid vs. Bea Binene & Derrick Monasterio (2016) - Self - Contestant
2017
Celebrity Bluff (TV Series)
as
Self - Contestant
- Valeen Montenegro/Ashley Rivera/Gabbi Garcia/Thea Tolentino/Jake Vargas/Inah De Belen (2018) - Self - Contestant
- Katrina Halili/Glydel Mercado/Rey PJ Abellana/Carla Abellana/Gabbi Garcia/Yanna Asistio (2018) - Self - Contestant
- Ruru Madrid/Gabbi Garcia/Gladys Reyes/Donita Rose/Jerald Napoles/Valeen Montenegro (2017) - Self - Contestant
2018
All Access (TV Series)
as
Self - Guest
- Sherlock Jr: Car Raid with Ruru Madrid (2018) - Self - Guest
2017
All-Star Videoke (TV Series)
as
Self - Videoke Star
- Kilig kantahan (2017) - Self - Videoke Star
2017
3 Days of Summer (TV Mini Series documentary)
as
Self - Host
- Part 2 (2017) - Self - Host
- Part 1 (2017) - Self - Host
2015
Sunday PinaSaya (TV Series)
as
Self - Host (2015)
2015
Sunday All Stars (TV Series)
as
Self - Performer
- #OneLastSAS (2015) - Self - Performer
2015
Wowowin (TV Series)
as
Self - Host
2015
The Ryzza Mae Show (TV Series)
as
Self - Guest
- Ruru Madrid/Gabbi Garcia (2015) - Self - Guest
- Gabbi Garcia (2015) - Self - Guest
References
Gabbi Garcia Wikipedia
(Text) CC BY-SA