Ghulam Murtaza Shah Syed (Sindhi: سائين جي ايم سيد) (17 January 1904 – 25 April 1995), known as G. M. Syed, was a Sindhi political leader known for his scholarly work, spearheading the Pakistan Independence bill in the British Sindh Assembly (which is now Sindh Assembly). Later founding the Sindhi nationalist movement Jeay Sindh for the freedom of Sindh from the Islamic Republic of Pakistan. He is regarded as one of the founding fathers of modern Sindhi nationalism and Sindhudesh. His social and political engagements started from a mere age of 14 wherein he spearheaded the formation of labour unions such as the Sindhi Hari Committee (later led by Hyder Bux Jatoi) and also assuming membership of formal state institutions, like he did in the Karachi's civil authority boards.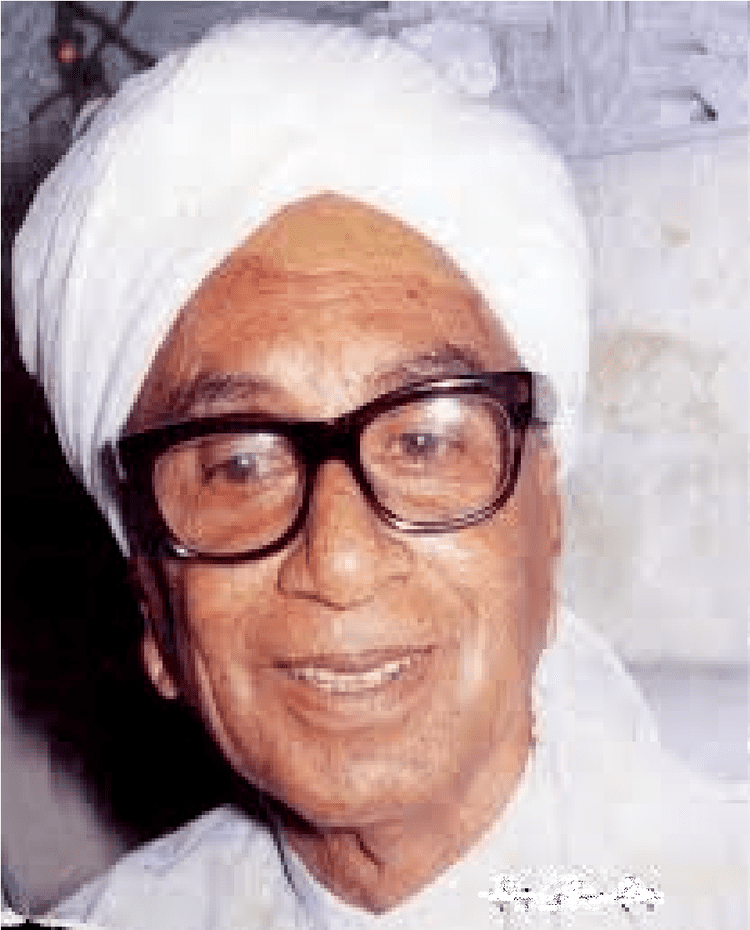 Syed proposed the 1940 Pakistan Resolution in the Sindh Assembly, which ultimately resulted in the creation of Pakistan. However, he became the first political prisoner of Pakistan because of his differences with the leadership of the country, as he believed that they had deceived the people of Sindh.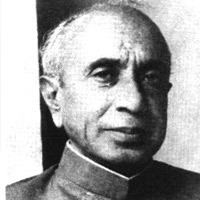 On a more apolitical level, he was a committed Sufi and an active member of the Theosophical Society.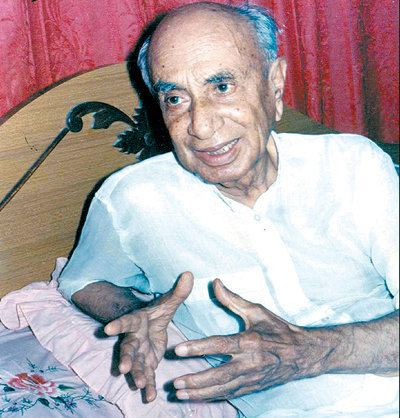 Syed was born to the Sadat family of Sindh in village Sann in district Dadu on the right bank of the Indus river. Syed was young, when his father Syed Mian Mohammad Shah was killed due to family feud. Syed's elder brother also died at an early age, leaving him the only male member in the family. For his safety as the last remaining male member of his family he was home-schooled by private-tutors.
He was a great supporter of Pakistan. It is because of Syed that Pakistan Resolution was passed in Sindh Assembly. However, later, when hundreds of thousands of migrants (Muhajars) migrated to Sindh and started marginalizing the Sindhi people with the help of the centralist forces (Punjabis & Pathans), Syed realized the need of an independent Sindh, i.e. Sindhudesh.
Syed was the founder of Sindh Awami Mahaz, which went on to join the National Awami Party (National Peoples Party). Like Ibrahim Joyo, Syed blended Sindhi nationalism with Communism and Sufism through the ideas of Gandhi and Marx.
Syed's position brought him ample opportunity to have free income through tributes, cash offerings and landed property. This lifestyle was rejected by him, subsequently he plunged into politics with enthusiasm. Politically, he evolved and traveled from Pan-Islamist to Indian nationalist and then Pakistani nationalist, having joined Muslim League; and ended with being a Sindhi nationalist.
In the early 1920s, Syed opened Anglo-Vernacular (AV) school in his village Sann, where education for certain language classes was free of cost. AV School offered combo of Sindhi education with English language. The school also offered options of Arabic, French and Persian languages. Prominent Sindhi educationist Ibrahim Joyo was also schooled at AV.
At the early age of fourteen years, Syed started his career as an activist.
In 1919, became Chairman of the School Board of his own tehsil. Subsequently, he was elected as a President of Karachi District Local Board in 1929. He later became its President.
In 1930, organized the Sindh Hari (Peasants) Conference and became its Secretary.
In 1937, was for the first time elected a member of Sindh Legislative Assembly.
In 1938, joined the All-India Muslim League. In 1940, he became Minister of Education in Sindh.
In 1941, became one of the members of the Central Committee of the Muslim League.
In 1943, became President of the Sindh Muslim League.
In 1946, conditions compelled him to dissociate from the Muslim League, and formed a new party named the Progressive Muslim League. The same year, he was elected as leader of the Coalition Party in the Sindh Assembly.
In 1954, acted as Chairman of Sindhi Adabi Board.
In 1955, played an active part in the formation of the Pakistan National Party.
In 1966, founded Bazm-e-Soofia-e Sindh.
In 1969, formed the Sindh United Front.
In 1972, formed Jeay Sindh Qaumi Mahaz.
Syed was the architect of "Jiy-e-Sindh" movement, aimed at achieving Sindhudesh. He is also the author of more than 60 books, (with) subjects ranging from politics, religion, culture, literature and commentaries on famous poet Shah Abdul Latif Bhitai. For his part as a political thinker, literary figure and mystic, he dominated the political arena of pre and post-partition era for decades, while he remained in jail for 30 years.
On 19 January 1992, Syed was put under house arrest, his house was declared a sub-jail. He died on 25 April 1995.
Syed was revered by his supporters as "Saeen" (سائين), a son of Syed Mohammed Shah Kazmi, descendant of a famous saint of Sindh Syed Haider Shah Kazmi; of whose mausoleum he was the Sajjada Nashin. Syed is revered as the pioneer of the Sindhudesh movement based on Sindhi ethno nationalism. Earlier in his political career he supported the creation of Pakistan and had in fact lobbied and passed the bill for the creation of Pakistan in the Sindh Assembly under the British Raj in India. The Pakistani state's descend into militaristic national traditions and right wing Islamist ideology along with its halfhearted commitment to the principles of provincial autonomy and federalism, Syed disowned his previously upheld idea of Pakistan. The separation of the Eastern wing of the country under the Banghubandhu movement led by Sheikh Mujibur Rahman for the liberation of Bengali Pakistanis on the basis of Bengali nationalism, further strengthened Syed's belief in the unsustainable nature of the 'Pakistani nationhood' which was based on religion alone and promoted cultural and linguistic centralization. His campaigned for Sindh for 74 years during which he was imprisoned, house arrested and denounced and declared a threat to the integrity and existence of Pakistan.