It stars Brendan Fraser, Brooke Shields, and Ken Jeong with Dee Bradley Baker as the different animal vocal effects. It was theatrically released on April 30, 2010. The film earned $36.2 million on a $35 million budget, and it has an 8% approval rating at Rotten Tomatoes.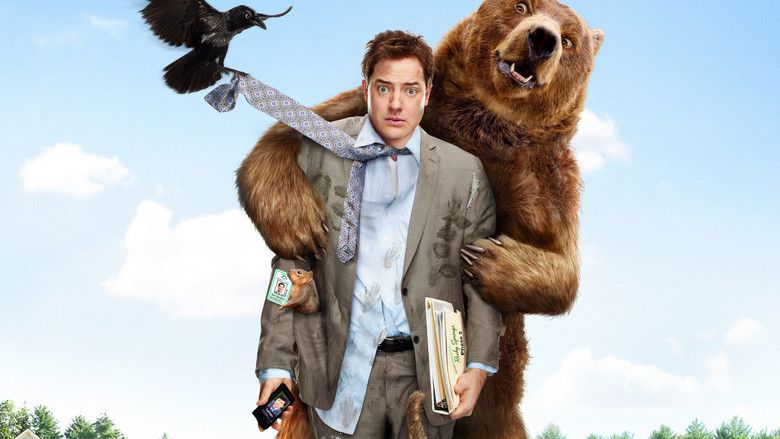 In the wilderness of Oregon, a prairie dog screams after Riggs' (Rob Riggle) car passes by and throws a cigar at it. This causes an unnamed raccoon to signal a mink to release a boulder that pushes Riggs' car to the edge of a cliff, teetering back and forth. After that, the raccoon throws the cigar back to Riggs, who yells "you're a bad raccoon!". The raccoon then blows the car down the cliff. Riggs quits Lyman Enterprises.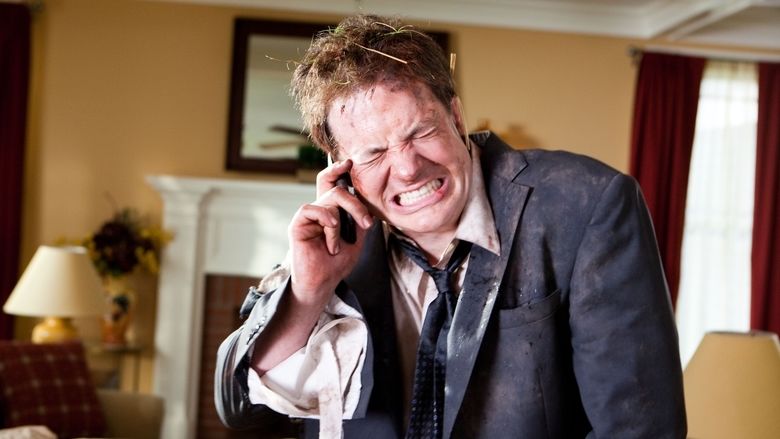 As a result of Riggs' resignation, a real estate developer from Chicago named Dan Sanders (Brendan Fraser) is brought in as his replacement. He is given the task of turning the forest of Rocky Springs into a residential development by Lyman Enterprises CEO Neal Lyman (Ken Jeong). This all transpires much to the objections of Dan's son, Tyler (Matt Prokop). His wife Tammy (Brooke Shields) is unhappy in Rocky Springs, she misses her life in Chicago. Unfortunately for Dan, the animals who are led by the raccoon refuse to sit back and watch their forest to be destroyed.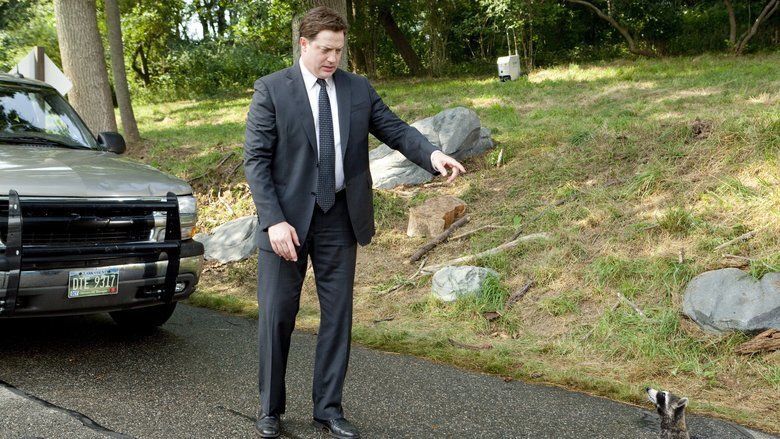 They manage to turn the tables on him by disturbing his progress, interrupting his meetings, and humiliating him. Upon receiving some research from his love interest Amber, Tyler tells his father that Rocky Springs is a forest reserve where he warns his father that "many have tried to conquer it but they all fail." Following an attack by a bear that traps him in a tipped over port-a-potty, Dan signs orders to have a drill sergeant (Billy Bush) capture and cage all the animals.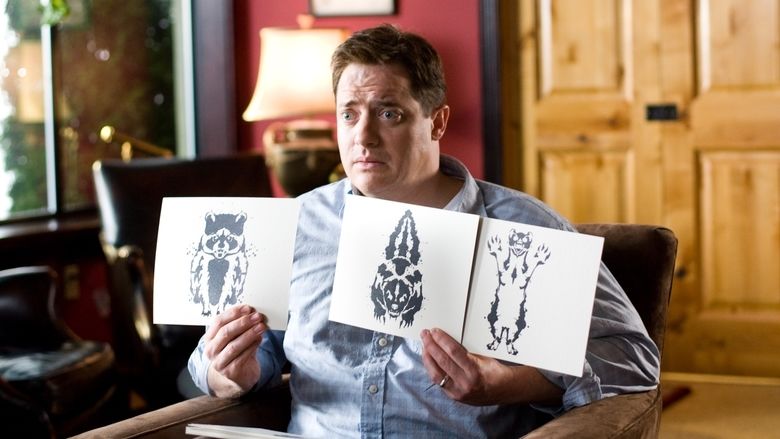 Meanwhile, Tammy is forced to plan an "eco-friendly" fair with a senile teacher Mrs. Martin (Alice Drummond) at the high school which is sponsored by Lyman's company, unaware of Lyman's plans to cut down the forest to build houses and a shopping mall "with a forest theme". Dan, figuring this out, decides to set the animals free. Once released the raccoon and his friends immediately wreak havoc on the eco-fair, causing the guests and entertainers to flee while Mrs. Martin talks to an owl.
Lyman accidentally tranquilizes the sponsor for the construction, Mr. Gupta (Gerry Bednob), after he attempted to break their deal. He flees into a worm tunnel with the animals in close pursuit. The animals began attacking him, as a bear drives a golf cart, pulling the tunnel away into a bush. After some convincing from Amber and Tammy, Tyler finally tells his father that he loves him. Three months later, the forest is reclaimed as a nature preserve with Dan working as a park ranger. The poster promoting the forest preservation also states that anyone who violates the rules will be fined $1,000,000.00.
During the credits, the humans and animals dance to the Transcenders version of "Insane in the Brain."
Brendan Fraser as Dan Sanders, a real estate developer.
Brendan Fraser also does uncredited performances of Tuka the Caveman, Sigrid the Viking, Jedediah the Puritan, and Terrence the Hippie, characters from Rocky Springs' folklore that had issues with the Raccoon's ancestors when they tried to settle Rocky Springs.
Brooke Shields as Tammy Sanders, the wife of Dan Sanders.
Brooke Shields also does an uncredited performance as the wife of Tuka the Caveman in the credits.
Matt Prokop as Tyler Sanders, the son of Dan and Tammy.
Ken Jeong as Neil Lyman, the CEO of Lyman Enterprises who wants to start Phase Two at Rocky Springs.
Angela Kinsey as Felder, Neil Lyman's personal assistant.
Rob Riggle as Riggs (uncredited), a worker for Neil Lyman who quits following the raccoon's attack
Skyler Samuels as Amber, Tyler's love interest.
Ricky Garcia as Frank
Jim Norton as Hank
Patrice O'Neal as Gus
Toby Huss as Wilson
Billy Bush as Drill Sergeant
Wallace Shawn as Dr. Christian Burr (uncredited), a therapist that Dan sees.
Gerry Bednob as Mr. Gupta, the sponsor of Rocky Springs' development.
Samantha Bee as Principal Baker
Alice Drummond as Mrs. Martin, an elderly senile school teacher and senior citizen.
Alexander Chance as Security Guard
Dee Bradley Baker as Animal Vocal Effects
Summit Entertainment and Participant Media were involved in the development of the film. It was filmed in and around Boston, Saugus, and Topsfield, Massachusetts, United States. Steve Carell and Jeremy Piven were considered for the role, which was eventually given to Brendan Fraser.
Songs appearing in the film include:
"Gavotte" – Jeff Cardoni and Katisse Buckingham
"Frank & Beans" – Chad Fischer [version by Count Smokula]
"Insane in the Brain" – Transcenders (original version by Cypress Hill)
"We Got It All" – Right The Stars
"A-Punk" – Vampire Weekend
"Surrender" – Ben Lee
"Don't Bring Me Down" – Electric Light Orchestra
"Le Freak" – Chic
"The Saddest Song" – Transcenders [version by Morphine]
"Beautiful Morning" – Transcenders
"Washington Post March" – John Philip Sousa
"Cotton-Eyed Joe" – The Goodtime Stringband [version by Asleep at the Wheel]
Original music for Furry Vengeance was composed by Edward Shearmur.
The trailer is available on the film's official website, Apple's Movie Trailers website and was attached to The Spy Next Door and Tooth Fairy.
Rotten Tomatoes reports that 8% of critics gave the film positive reviews based on 91 reviews and an average score of 2.5/10. The consensus is: "A thin premise stretched far beyond serviceable length, Furry Vengeance subjects Brendan Fraser – and the audience – to 92 minutes of abuse."
It was the lowest rated film of 2010, until the release of The Last Airbender and Vampires Suck, which received a 6% and 4% rating respectively. Another review aggretator, Metacritic, which assigns a weighted average based on reviews based on mainstream critics, calculated a "generally unfavorable" score of 23% based on 21 reviews.
The film was also criticized for its use of some stereotypes, notably Asian people and senior citizens.
The film debuted at #5 at the box office, with an estimated $6.5 million during its opening weekend. At the end of its run, it came up with $32 million. However, it has earned at least $3 million with DVD sales, ultimately recouping the film's $35 million budget. The film was released in the United Kingdom on May 7, 2010, and opened on #2, behind Iron Man 2.