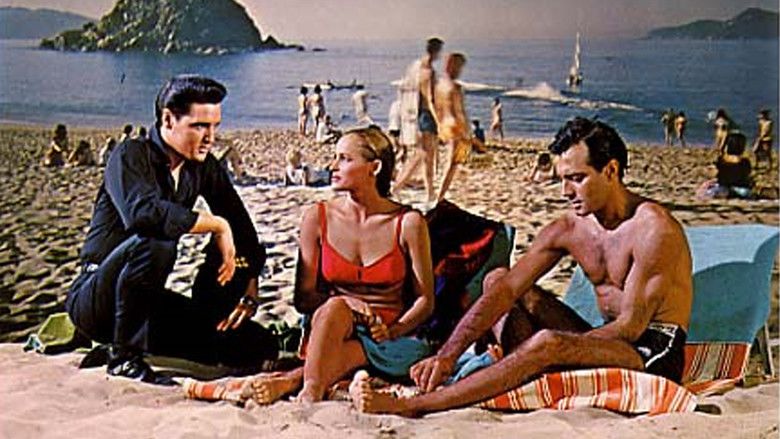 Mike Windgren works on a boat in Acapulco, Mexico. When Janie Harkins, the bratty daughter of the boat owner, gets him fired, Mike must find new work. A Mexican boy named Raoul helps him get a job as a lifeguard and singer at a local hotel. Clashes abound when Mike runs into a rival lifeguard, who is the champion diver of Mexico. He is angry at Mike for taking some of his hours, and for stealing his woman.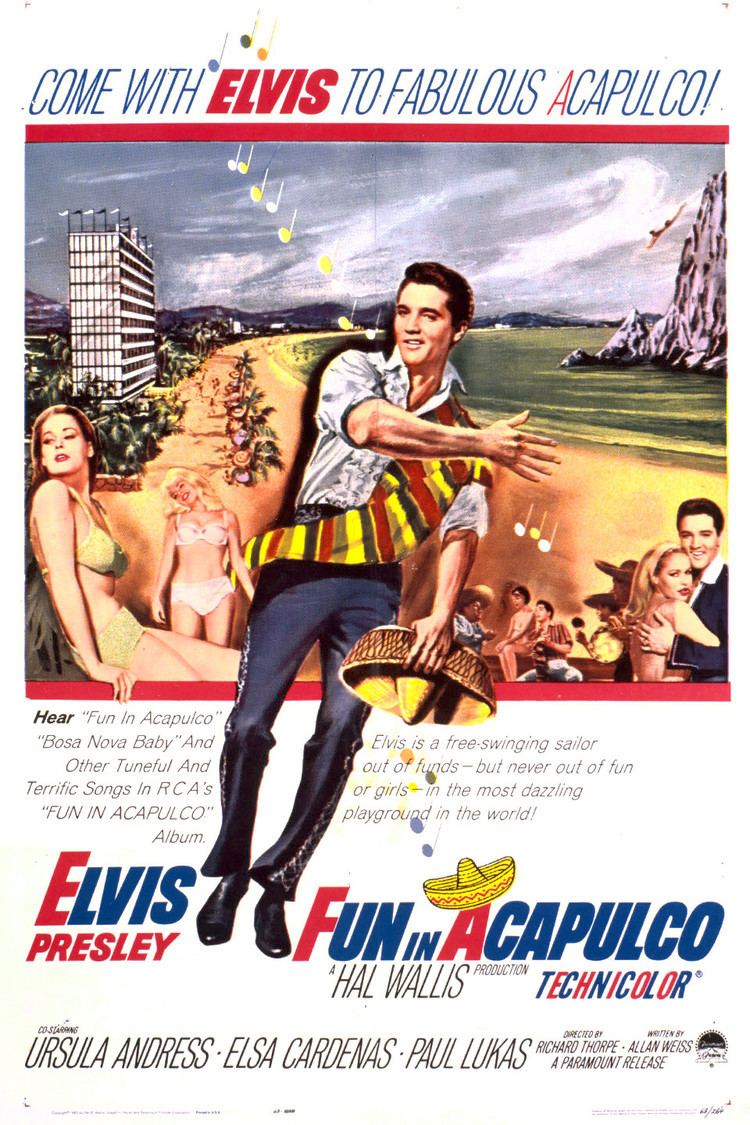 However, after Mike sees the lifeguard perform a number of dangerous dives, including flips and head-first dives into a section of the pool surrounded by a ring of fire, he decides to get even with him and eventually sets himself up to perform a death-defying dive off the 136-foot cliffs of La Quebrada in front of hundreds of people. Mike dives off the cliff, and successfully lands in the water, earning the lifeguard's respect.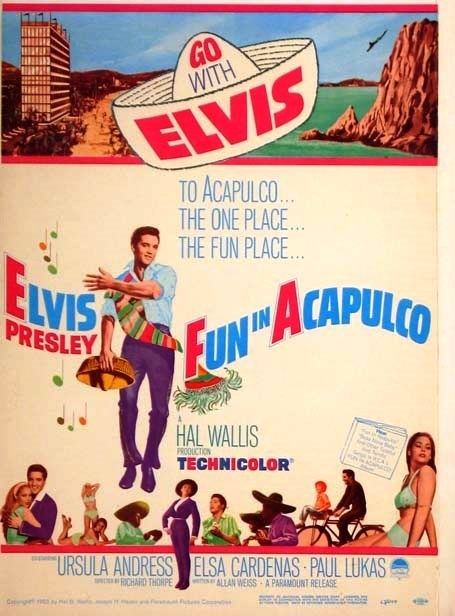 As the crowd and the lifeguard applaud, Mike performs one more song and leaves with Margarita and Raoul.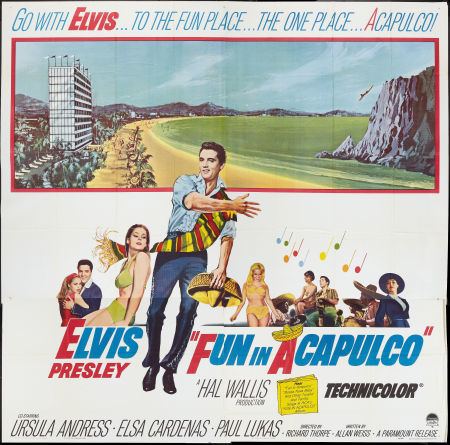 Elvis Presley as Mike Windgren
Ursula Andress as Margarita Dauphin
Elsa Cárdenas as Dolores Gomez
Paul Lukas as Maximilian Dauphin
Larry Domasin as Raoul Almeido
Alejandro Rey as Moreno
Robert Garricart as Jose Garcia
Teri Hope as Janie Harkins
Genaro Gomez as Bullfighter (uncredited)
Red West as Poolside Guest (uncredited)
Teri Garr was an uncredited extra.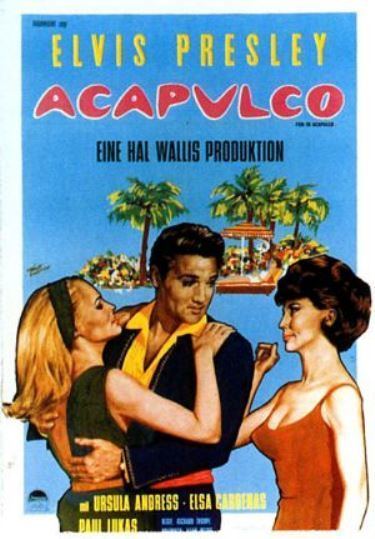 While exterior filming was undertaken in early January 1963 and involving every other member of the crew at various places in Acapulco, Mexico, Presley's own shots had to be taken at the Paramount studios in Hollywood later that year, in March, as he had been declared "persona non grata" by the Mexican authorities following at least two then recent incidents which had taken place at the trendy "Las Americas" movie theatre in the Mexican capital during the openings of two of its earlier films, most notably "Melodia Siniestra" "King Creole" (an entire chapter in a book by noted Mexican counter-culture writer Parménides García Saldaña aptly entitled "Rey Criollo", and finally published in 1970, deals on this subject which took place in 1959 and which resulted in Presley being banned from record stores) and "G.I. Blues", which opened under the title "Cafe Europa", in the summer of 1961 and which resulted in all future Presley movies being banned from Mexican theatres.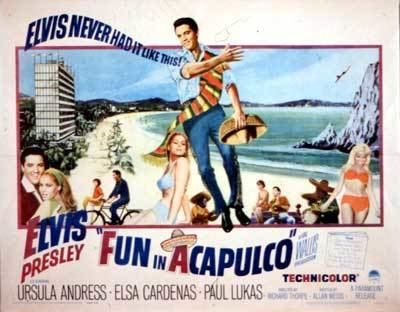 Previously, the singer had been already banned from radio airplay and his records burnt in front of the city's main square, El Zocalo, a week following the publication in Mexico City's largest and most influential newspaper, "Excelsior", on 19 February 1957, of a note signed by Federico de Leon, the daily's gossip columnist, in which he falsely stated that the singer had been interviewed in Tijuana, where after being asked whether he would one day sing in Mexico, he had noted that he "would not care to go to Mexico, as he found it a distasteful country, adding that he would in fact prefer to kiss three African Americans than a single Mexican woman." This led to a split in the attitudes of Mexican youth towards Presley and which was the main cause of the incidents at the "Las Americas" Theatre, most notably the first, where a huge fight erupted between the two sides, the pro-Presley and anti-Presley, with almost 100 youngsters ending in jail, that same night. Decades later, it was found, that the above-mentioned invention placing Presley in Tijuana, had been the work of one of Mexico's most powerful politicians, ostensibly one Ernesto Peralta Uruchurtu, the regent of Mexico City, the result of Presley not accepting a blank check allegedly sent to Presley's offices in Los Angeles, CA, by the politician, in early 1957 and on behalf of a Mexican media mogul, in return for Presley's appearance at the 15th birthday bash of the daughter of the mogul, against whose account at a US bank the said check had been made.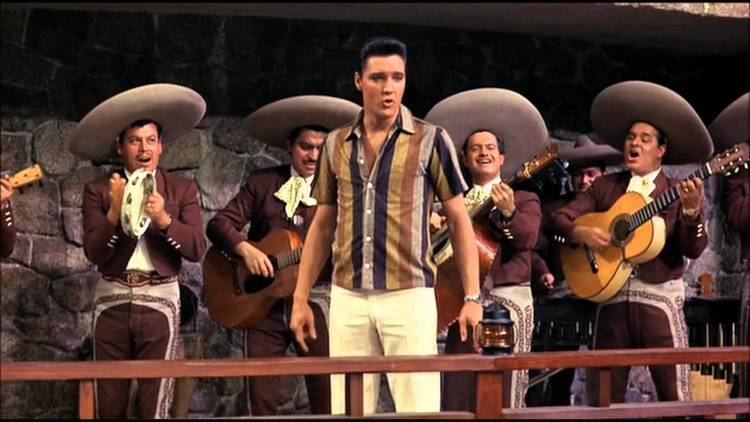 The main source for this late discovery was Jaime Herbe Pompeyo Quijano, (d. 2009), a former top record executive interviewed by author Eric Zolov for his book entitled "Elvis refried.-The Rise of the Mexican Counterculture" which finally saw publication in 1999, in fact a couple of years after Mr. Uruchurtu's death in 1997. According to Pompeyo, the moment Presley's office in Los Angeles declined the offer and returned the check, and given the mogul's earlier decision to tell everyone under the Mexican sun that Presley was indeed going to sing at his daughter's birthday party, a decision was made by the mogul, in conjunction with both Uruchurtu and de Leon to fabricate this invention both as a vendetta, and to explain Presley's not actually singing at the aforementioned birthday bash.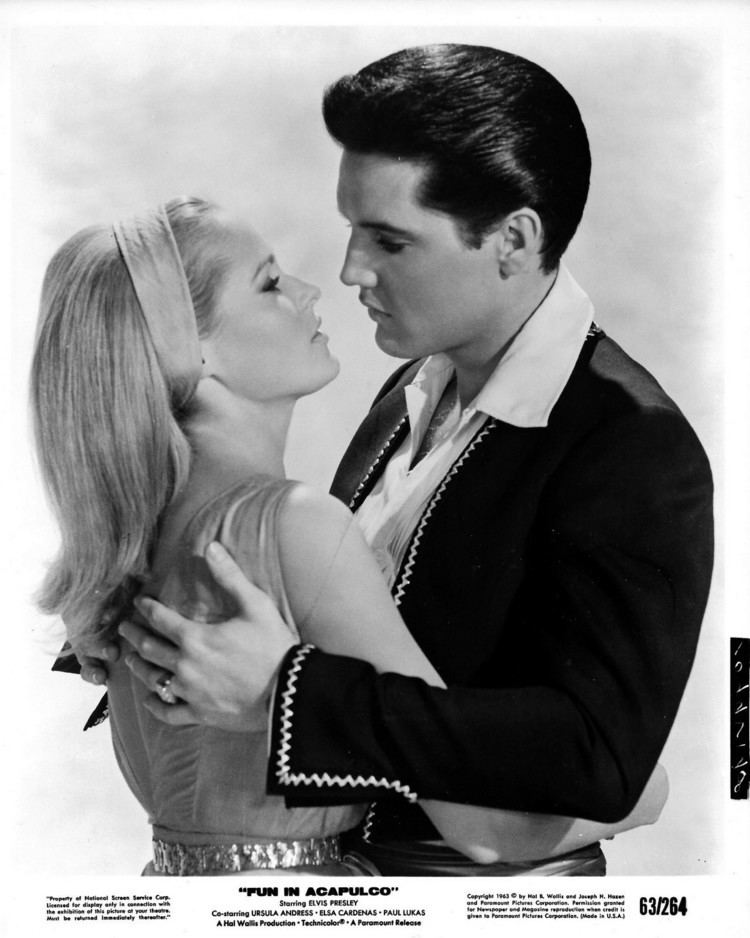 During the actual filming of "Fun in Acapulco", as Presley remained in Los Angeles a Presley double was hired to dovetail his long shot scenes with the rest of the crew while location filming was taking place. The movie featured the Top 10 Billboard hit "Bossa Nova Baby" and reached #1 on the national weekly box office charts a week after the assassination of President John F. Kennedy in Dallas, Texas. The film would be Presley's last release before the arrival of Beatlemania and was the top-grossing movie musical of 1963.