Though he once spent time in San Quentin, 22-year-old black man Oscar Grant (Michael B. Jordan) is now trying hard to live a clean life and support his girlfriend (Melonie Diaz) and young daughter (Ariana Neal). Flashbacks reveal the last day in Oscars life, in which he accompanied his family and friends to San Francisco to watch fireworks on New Years Eve, and, on the way back home, became swept up in an altercation with police that ended in tragedy. Based on a true story.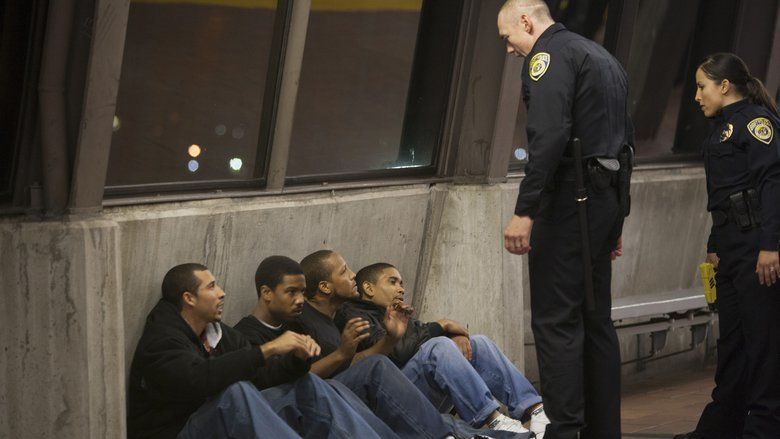 Fruitvale Station is a 2013 American drama film written and directed by Ryan Coogler. It is Cooglers first feature-length film and is based on the events leading to the death of Oscar Grant, a young man who was killed in 2009 by BART police officer Johannes Mehserle at the Fruitvale Bay Area Rapid Transit (BART) Station in Oakland, California.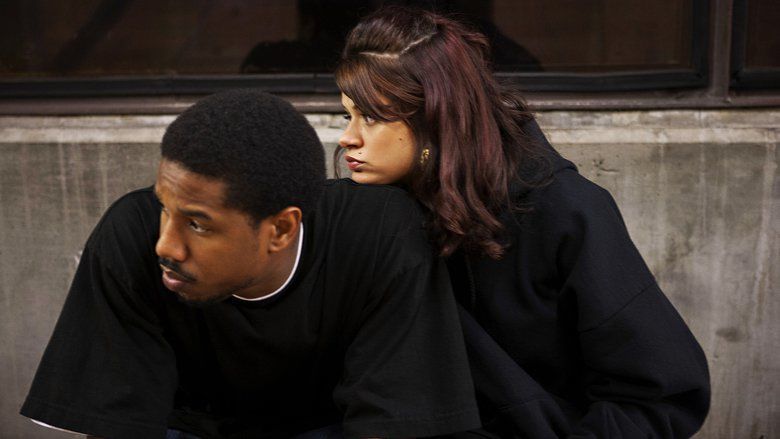 The film stars Michael B. Jordan as Oscar Grant. Forest Whitaker is one of the films producers. Kevin Durand and Chad Michael Murray play the two BART police officers involved in Grants death. The names of the officers were changed for the film.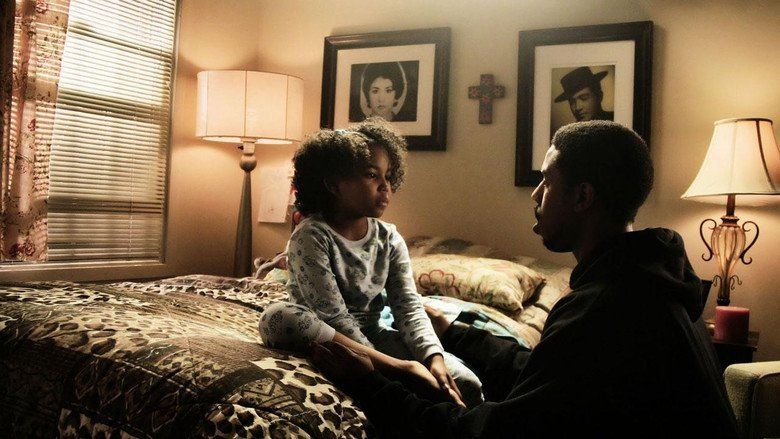 Fruitvale Station debuted at the 2013 Sundance Film Festival, where it won the Grand Jury Prize and the Audience Award for U.S. dramatic film. It was screened in the Un Certain Regard section at the 2013 Cannes Film Festival where it won the award for Best First Film. The film was released in theaters July 12, 2013. It received critical acclaim upon its release and earned other awards.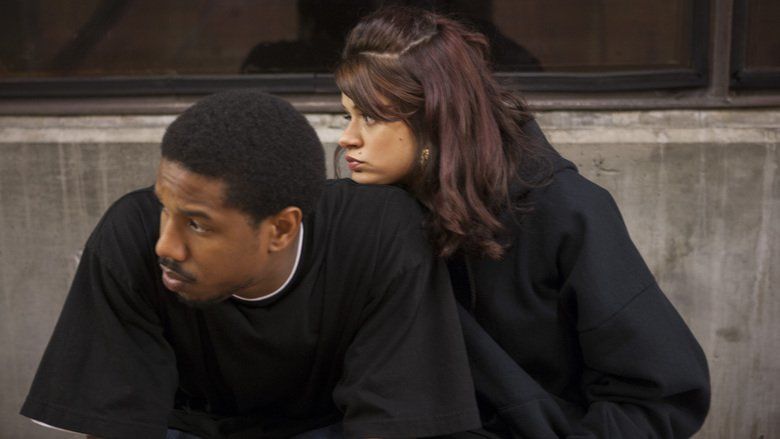 The true story of Oscar, a 22-year-old Bay Area resident, who crosses paths with friends, enemies, family, and strangers on the last day of 2008.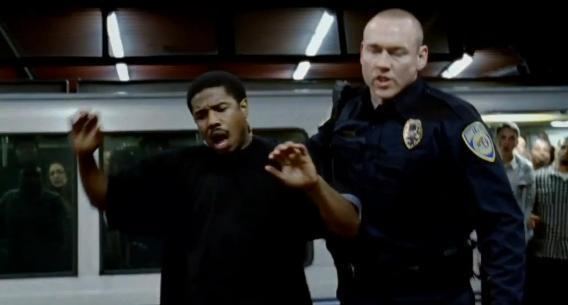 The film tells the story of Oscar Grant III, a 22-year-old from Hayward, California and his experiences on the last day of his life, before he was fatally shot by BART Police in the early morning hours of New Years Day 2009. The movie begins with the actual video of Oscar Grant and his friends being detained by the BART Police at the Fruitvale BART station on January 1, 2009 in Oakland California at 2:15 am before the killing.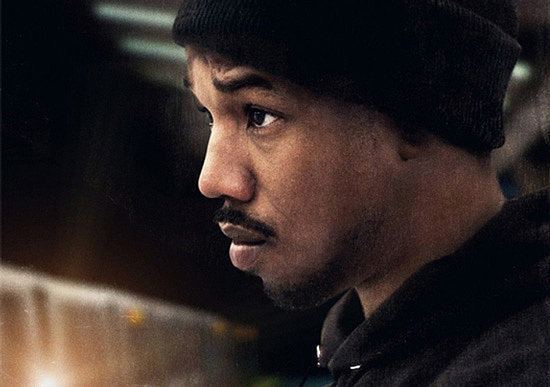 The story begins with Oscar and his girlfriend Sophina arguing due to a recent case of infidelity on Oscars part. They stop arguing when their daughter Tatiana comes into their room. The next morning, Oscar drops Tatiana at daycare and Sophina at work. He then goes to begin shopping for his mothers birthday, stopping by his old job at the deli counter of a grocery store from which he had been fired two weeks prior for his constant tardiness. While waiting for his boss, he helps another lady named Katie by giving her advice on what to cook for her boyfriend for New Years Eve. When his boss finally comes in, Oscar pleads with him to let him have his job back, but to no avail and in his frustration ends up threatening his boss, leaving no chance of getting rehired.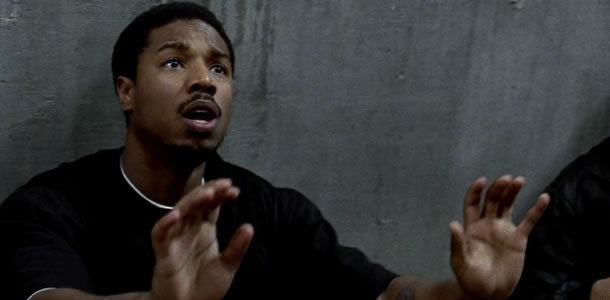 Worried about how to provide for his family and also help his sister who is also struggling, Oscar goes back to his house and picks up his stash of marijuana with the intent to sell it. While waiting for his contact to arrive, he sits near a body of water and thinks about his life in the past. In this memory, in 2007, Oscar is in prison and visits with his mother who is there to see him. While they are talking, a fellow inmate rudely interrupts their conversation and taunts both Oscar and his mother. When Oscar reacts aggressively, and takes his frustrations out on his mother, she gets up and leaves, letting him know that she will not visit him anymore, causing Oscar to make a scene. Back in the present, he dumps his stash of marijuana in the water in an effort to get on the good path and gives the remaining content that he had in the car to his contact.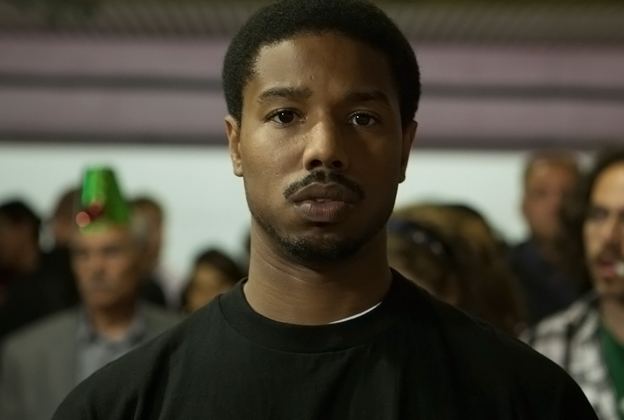 Oscar then picks up Sophina and Tatiana, and they go to Sophinas mothers house. In Sophinas room, she confronts Oscar on his behavior to which Oscar admits to her that he lost his job. Initially angry, Sophina relents when he tells her that he got rid of the marijuana to be a better man and to show that he cares deeply for Sophina and their daughter. They later attend Oscars mothers birthday party. After the party, Oscar tells his mother about his plans to see the fireworks with his friends. She encourages him to take BART to the festivities in San Francisco, which Oscar agrees to do. They first take Tatiana to Sophinas sisters house for the night. Before leaving, Tatiana tells Oscar that she is scared because the fireworks outside sound like gun shots. Oscar playfully dismisses her fears and promises her an entire day of fun the next day.
The train to the festivities is stalled temporarily, but Oscar and his friends turn the train into a party scene. On the return train while looking for a seat, Katie, the customer from the grocery store, recognizes Oscar and calls out his name, which leads him to be identified by the former fellow inmate from his memory. The inmate and his friends assault Oscar, only to be run off by both him and his friends. The police pull Oscar and his friends off the train and show excessive force towards them, much to the chagrin of the fellow passengers. Sophina, who got separated from Oscar, calls him on his cell phone. Oscar lets her know what is going on and tells her he loves her. When more officers arrive, their excessive force grows steadily and culminates to one of the officers shooting Oscar in the back while Oscar is lying face-down on the ground with his hands cuffed behind him. The entire incident was recorded by Katie and other shocked passengers.
While Oscar is rushed to the hospital, his friends are released and they convene with Oscars mother, Sophina, and the rest of his family at the hospital. After many hours of surgery, the doctor notifies his mother that Oscar has died from massive internal bleeding, which devastates everyone. Sophina picks up Tatiana from her sisters house and the movie ends as Tatiana asks where her father is, with Sophina only staring at her daughter sorrowfully. We later see in the credits that Oscars death sparked a series of protests and riots across the city and that the incident was recorded by several witnesses, either by cell phone or video camera. The officers involved were fired and the one who shot Oscar was arrested and found guilty of involuntary manslaughter, claiming he mistook his gun for his taser, and served an 11-month sentence. There is also footage of a gathering of people celebrating Oscars life on New Years Day 2013 with the real-life, much older Tatiana standing among them.
Michael B. Jordan as Oscar Grant III
Octavia Spencer as Wanda Johnson
Melonie Diaz as Sophina Mesa
Ahna OReilly as Katie
Kevin Durand as Officer Caruso
Chad Michael Murray as Officer Ingram
Ariana Neal as Tatiana
Caroline Lesley as Steph
Jonez Cain as Danae
Ryan Coogler was a graduate student at the University of Southern California School of Cinematic Arts when Grant was shot on January 1, 2009. Following this event, Coogler expressed his desire to make a film about Grants last day, "I wanted the audience to get to know this guy, to get attached, so that when the situation that happens to him happens, it's not just like you read it in the paper, you know what I mean? When you know somebody as a human being, you know that life means something." He was able to meet John Burris, the attorney for the Grant family, through a mutual friend and worked closely with him to get information on the case. He also worked closely with the Grant family, after gaining their trust.
In January 2011, Forest Whitakers production company was looking for new young filmmakers to mentor. Coogler met Head of Production, Nina Yang Bongiovi, and showed her his projects. Shortly after, he had a meeting with Whitaker, who decided to support Fruitvale. Coogler met with advisers of Sundance Screenwriters Lab. He developed the script with the help of Creative Advisors Tyger Williams, Jessie Nelson and Zach Sklar. The film received funding from the Feature Film Program (FFP) and the San Francisco Film Society.
Coogler had Michael B. Jordan in mind to play the role of Grant before writing the script. In April 2012, Jordan and Octavia Spencer joined the cast. Spencer also received a co-executive producer credit as she directly participated in funding the film and contacted investors when a deal was lost during the filming. Notable investors included Kathryn Stockett, author of The Help, a bestselling novel adapted as a successful film, for which Spencer won an Oscar. In April 2012, Hannah Beachler signed on to serve as the films production designer.
Fruitvale Station was shot in Oakland, California, in 20 days in July 2012. Scenes were shot at and around the Bay Area Rapid Transit platform where Grant was killed. BART agreed to let the crew film at the Fruitvale BART station for three four-hour nights. Most of the platform scenes were shot over the course of two nights (with another night dedicated to the sequences on the train that led up to the police confrontation). San Quentin State Prison served as a filming location for a flashback scene with prisoners featured as extras. The film was shot in Super 16 mm format using Arriflex 416 cameras and Zeiss Ultra 16 lenses.
The film includes actual amateur footage of the shooting. Coogler explained the decision: "That was something that I was initially very firmly against. I didnt want any real footage in the film. But you sometimes have to take a step back. Being from the Bay Area, I knew that footage like the back of my hand, but more people from around the world had no idea about this story. It made sense for them to see that footage and see what happened to Oscar, and I think it was a responsibility that we had to put that out there."
The musical score to Fruitvale Station was composed by Ludwig Goransson. Also a USC graduate, Goransson said of the scoring process: "Ryan and I talked a lot about how sound design was going to have a huge role in the movie and very early on I got sent the actual sound recordings of the Bart Train. I manipulated the train sound and made it almost feel like a dark ambient synth sound and I used it almost throughout the whole Bart platform scene. The other element in the score is lots of layered and manipulated guitars sounding almost like haunting pads." Coogler added: "One thing that we always wanted to be conscious of with the score, was to make sure that it always felt organic. A lot of the film would play without score, so Ludwig made sure that whenever we brought score in came out of sounds in the environment." A soundtrack album, Fruitvale Station – Original Motion Picture Soundtrack, was released digitally on September 24, 2013 and on CD October 15, 2013 through Lakeshore Records.
The Weinstein Company commissioned three murals to be painted in Los Angeles, New York, and San Francisco by well-known street artists Ron English, Lydia Emily and LNY, in anticipation of the film.
Some people questioned having a poster for the film in Fruitvale Station, but a BART spokeswoman said about this decision:
"there was no debate whether to allow Fruitvale Station [advertisements] on BART. None whatsoever. We really support Ryan. Hes just an amazing person... I think that Ryan had said it was his intention to show his love for Oakland and the people of Oakland, and he really succeeded."
Promotional material used on the films Facebook page and website referred to the controversial shooting of Trayvon Martin in Florida, which was in the news at the same time as the films release. This drew some criticism, with publicist Angie Meyer stating, "Its absolutely inappropriate and morally wrong to use a high profile case to create publicity and buzz around a movie release."
As part of its film promotion, the Weinstein Co. set up the "I am __" campaign to encourage people to share stories of overcoming acts of social injustice or mistreatment, and to upload photos or other artworks related to those experiences.
Fruitvale Station premiered on January 19, 2013 during the 2013 Sundance Film Festival where it was listed as Fruitvale before undergoing a title change. After premiering at Sundance, the film was at the center of a distribution bidding war. Rights for the film were ultimately acquired by The Weinstein Company for approximately US$2 million. In May 2013, Fruitvale Station appeared in the Un Certain Regard, an award section recognizing unique and innovative films, at the 66th Cannes Film Festival and won the award for Best First Film.
The Oakland premiere was held as a private screening at Grand Lake Theater on June 20, 2013. The film opened in select theaters on July 12. This opening took place about the same time as the Florida jury decided the verdict in the trial of George Zimmerman for shooting Trayvon Martin.
The film grossed an estimated $127,445 on its first day and ended its first weekend of limited release with $377,285 from 7 theaters for a $53,898 per-theater-average. It is the third highest opening of the year for a film in limited release (behind Spring Breakers and The Place Beyond the Pines) and it is also one of the best openings for a Sundance festival top prize winner. A week after its debut, Fruitvale Station expanded to 35 theaters and garnered $742,272 for $21,832 per-screen average. The film opened nationwide on July 26 in more than 1000 locations. It ranked #10 at the box office, earning $4.59 million. The film has grossed $16,101,339 in the United States and $1,284,491 elsewhere, for a worldwide total of $17,385,830.
Fruitvale Station has received widespread critical acclaim. The film has a "certified fresh" score of 94% on Rotten Tomatoes with an average rating of 8.1 out of 10, based on 184 reviews. The critical consensus states: "Passionate and powerfully acted, Fruitvale Station serves as a celebration of life, a condemnation of death, and a triumph for star Michael B. Jordan." On Metacritic, which assigns a weighted mean rating out of 100 to reviews from mainstream critics, the film received an average score of 85, based on 43 reviews, indicating "universal acclaim". CinemaScore reported that audiences gave an "A" average grade.
Todd McCarthy of The Hollywood Reporter called it "a compelling debut" and "a powerful dramatic feature film". He also praised the lead performances stating, "As Oscar, Jordan at moments gives off vibes of a very young Denzel Washington in the way he combines gentleness and toughness; he effortlessly draws the viewer in toward him. Diaz is vibrant as his patient and loyal girlfriend, while Spencer brings her gravitas to the proceedings as his stalwart mother."
Actor Joseph Gordon-Levitt has praised the film as the "best film" of Sundance Film Festival 2013.
In writing for The Village Voice, chief film critic Stephanie Zacharek called it "a restrained but forceful picture that captures some of the texture and detail of one human life" and praised first-time director Ryan Coogler, writing that he "dramatizes Oscars last day by choosing not to dramatize it: The events unfold casually, without any particular scheme. And yet because we know how this story will end, theres a shivery, understated tension running beneath."
In his Sundance festival wrap-up, critic Kenneth Turan of the Los Angeles Times said of Fruitvale Station, "Made with assurance and quiet emotion, this unexpectedly devastating drama based on the real life 2009 shooting of an unarmed young black man at an Oakland Fruitvale Station of BART (San Francisco Bay Area Transit Fruitvale Station) impressed everyone as the work of an exceptional filmmaker."
In a more mixed review, Geoff Berkshire of Variety called it "a well-intentioned attempt to put a human face on the tragic headlines surrounding Oscar Grant." Though he praised Michael B. Jordans performance, he critiqued the "relentlessly positive portrayal" of the films subject: "Best viewed as an ode to victims rights, Fruitvale forgoes nuanced drama for heart-tugging, head-shaking and rabble-rousing."
In his negative New York Post review and subsequent opinion piece in Forbes, Kyle Smith claimed that Coogler omits key information, while fabricating other scenes, in order to manipulate viewers into a distorted impression of what happened.
The film appeared on several critics top ten lists of the best films of 2013:
3rd – Betsy Sharkey, Los Angeles Times
3rd – Mara Reinstein, Us Weekly
4th – Owen Gleiberman, Entertainment Weekly
4th – Chris Nashawaty, Entertainment Weekly
5th – Michael Phillips, Chicago Tribune
8th – Lisa Schwarzbaum, BBC
8th – Joe Neumaier, New York Daily News
9th – Ann Hornaday The Washington Post
9th – Randy Myers, San Jose Mercury News
9th – Ann Hornaday, Washington Post
9th – Anne Thompson, Indiewire
9th – Sasha Stone, Awards Daily
No rank – Joe Morgenstern, Wall Street Journal
No rank – Kenneth Turan, Los Angeles Times
No rank – Claudia Puig, USA Today
No rank – Carrie Rickey
No rank – Jonathan Rosenbaum
Foxcatcher (2014). Philomena (2013). Michael B Jordan appears in Fruitvale Station and Creed. Octavia Spencer and Ahna OReilly appear in Fruitvale Station and The Help. Dallas Buyers Club (2013).
Fruitvale Station was available in Digital HD via Anchor Bay on December 31, 2013. DVD and Blu-ray combo packs were released on January 14, 2014.