From A to Z-Z-Z-Z is a 1954 animated cartoon short by Chuck Jones in the Looney Tunes (reissued as Blue Ribbon Merrie Melodies in 1961) series. It was released by Warner Bros. on Oct. 16, 1954. Written by Michael Maltese and produced by Edward Selzer, it was animated by Ken Harris, Lloyd Vaughan, and Ben Washam. Voice actors Dick Beals, Mel Blanc, and Norman Nesbitt were uncredited. Sources are divided whether the uncredited teacher was voiced by Bea Benaderet or Marian Richman.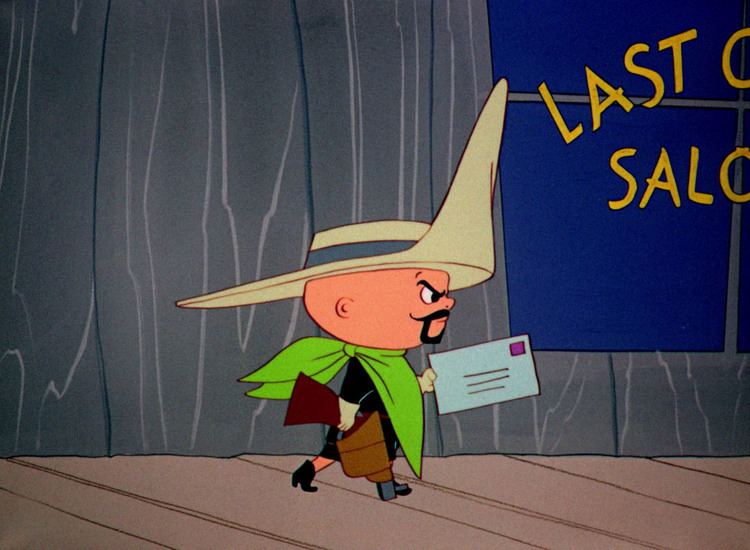 The short was nominated for "Best Short Subject, Cartoons" at the 1954 Academy Awards.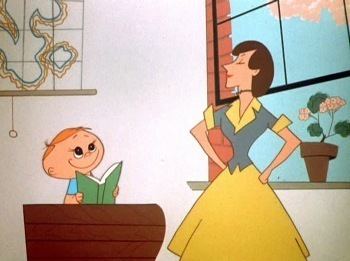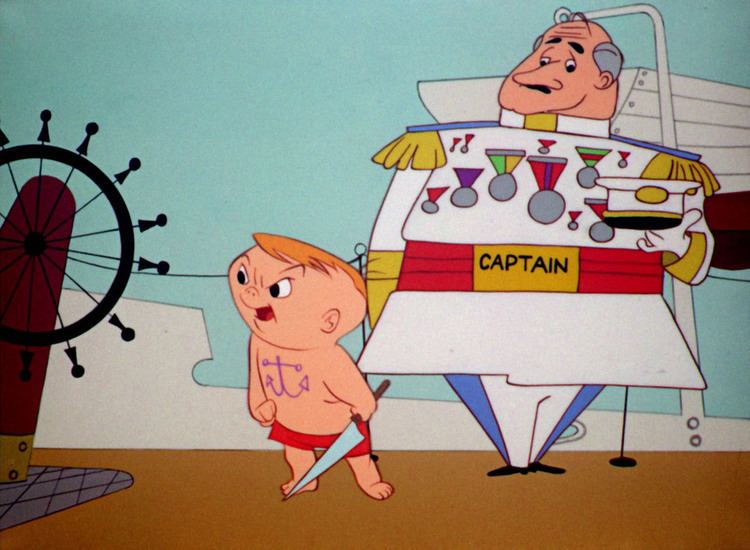 The cartoon begins with an exterior shot of an elementary school classroom. Through the windows, schoolchildren are visible at their desks. They are learning arithmetic by rote. The main character, Ralph Phillips, is bored with this lesson; on seeing a bird outside, he imagines that he is free to use his arms and legs to propel himself through the air.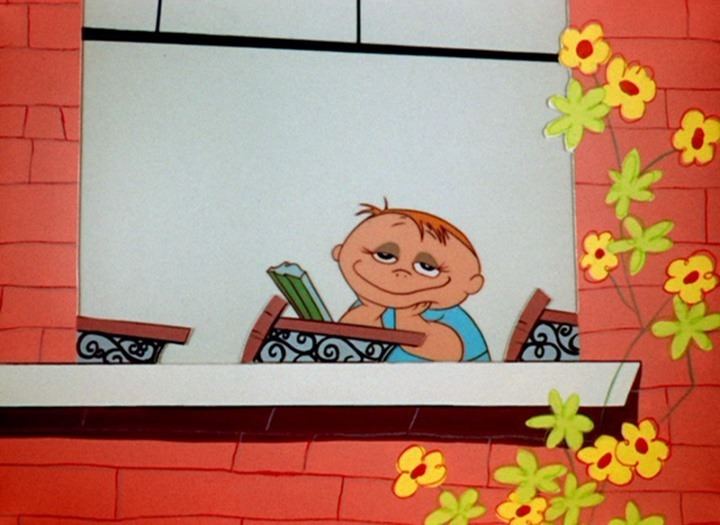 Miss Wallace interrupts this daydream and assigns Ralph to add a column of numbers on the blackboard. He is so intimidated that the numbers come to life and laugh at him. He fights back by doing the following: 1. He removes the line above where the sum should be and the numbers (having no support) collapse and uses that as a weapon against a 5 using a 4 as a sword. Ralph sticks the line into the 5. 2. He then makes a bow and arrow out of a D and Y to destroy an 8. 3. He then takes the dot from an i and j and loads them into the i. He uses the i as a weapon similar to a shotgun.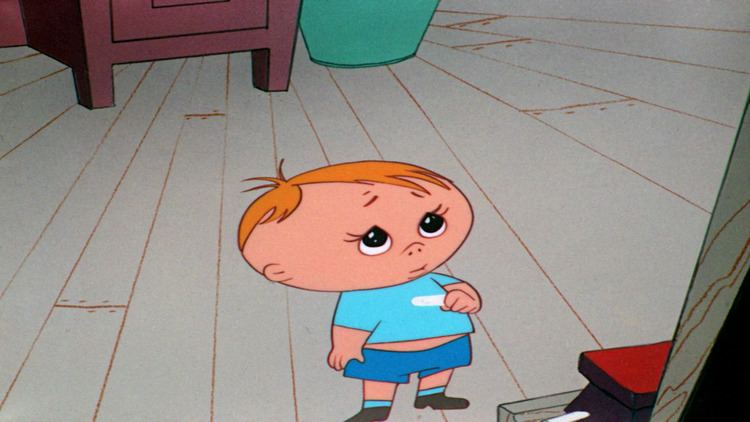 Miss Wallace brings Ralph back to reality and sends him out to mail a letter. He responds by becoming a Pony Express courier who braves a horde of Indians across his desert journey.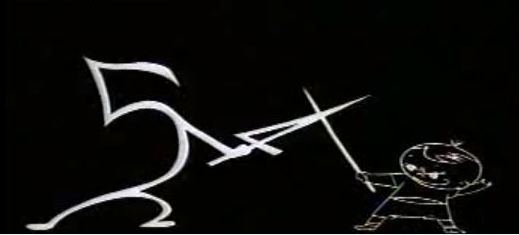 Back in the classroom, he finds the geography lesson tedious until the sight of a fish in an aquarium triggers his next daydream — as a deep-sea diver who kills a shark and rescues an immobilized submarine (containing who appears to be a nurse) that the shark was guarding, before a tentacle from an octopus grabs him away... which turns out to be Miss Wallace dragging Ralph into the corner for not paying attention during class.
This, however, doesn't stop him from turning the classroom into a boxing ring where he knocks out the champ. The scene then segues into the classroom, where the boxing ring bell turns out to be the classroom bell as everyone leaves for the day. On being sent home, Ralph imagines himself as Douglas MacArthur and repeats the general's most famous line: "I shall return."