French Dressing is a 1964 British comedy film directed by Ken Russell, his first feature film, which stars James Booth, Roy Kinnear and Marisa Mell. Its plot concerns a deckchair attendant in the run-down seaside resort of Gormleigh-on-Sea who is promoted to publicity officer. In an effort to drum up interest in the town he organises a film festival and invites a major French film star. The event is soon thrown into chaos by the machinations of jealous mayors from rival towns.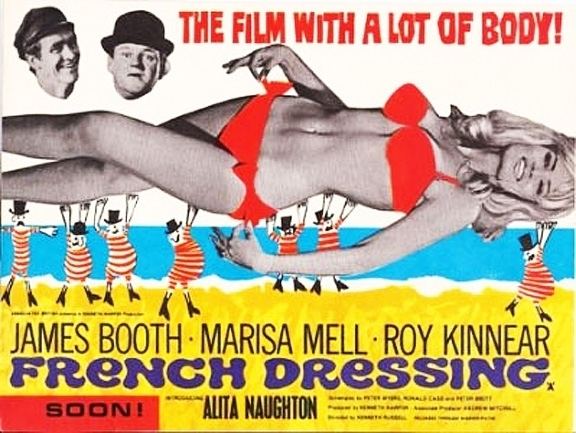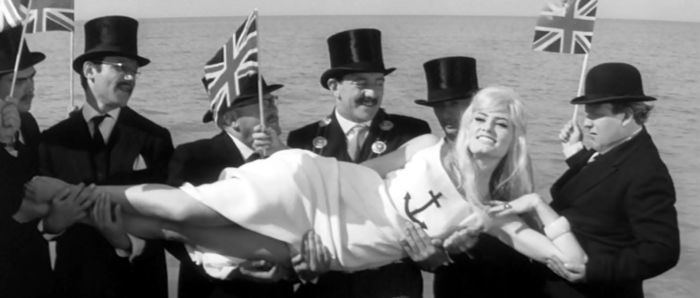 Jim Stephens is a deckchair attendant working in the flagging seaside resort town of Gormleigh in a job secured for him by his friend, the entertainments manager, Henry Liggott. Jim enjoys his easy life in the town with his girlfriend, Judy, a young reporter on the local paper. Things are soon turned upside down when Judy writes an article at Jim's suggestion calling for a film festival featuring Brigitte Bardot to revitalise the town and bring in tourists.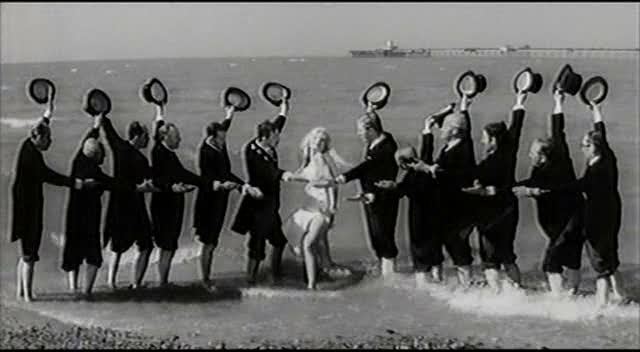 The three of them are summoned to see the Mayor to explain Jim's conduct the following morning. When Jim admits he can't get Bardot the Mayor threatens him with dismissal. This leads Jim to suggest that instead of getting Bardot, they try and secure the French film star, Françoise Fayol, whose latest New Wave film Pavements of Boulogne is premiering in Boulogne. With the Mayor's approval, Stephens and Liggott travel across the Channel to persuade her to attend the planned film festival.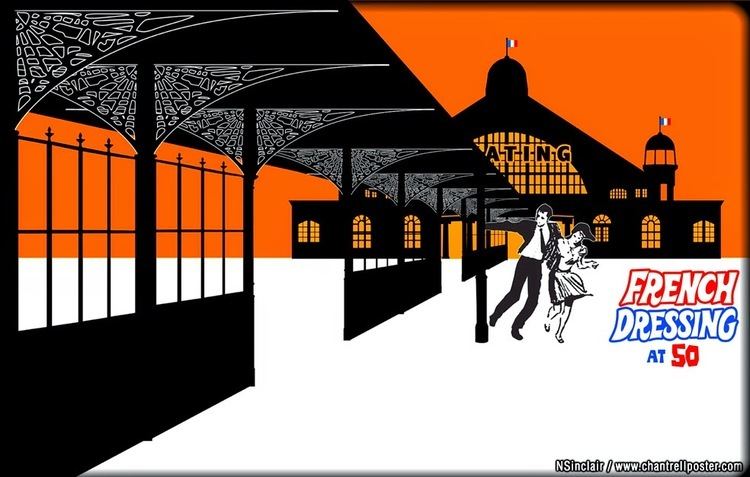 Once in France they spend a great deal of time trying to locate her before eventually running into her by accident. They find that Fayol is frustrated by being typecast as a sex symbol rather than being given more intellectual roles and wishes to break free from her domineering mentor. The two Englishman are able to win her friendship by helping to destroy a large consignment of inflatable replica models of her which she hates. She accompanies them back to Britain, where the people of Gormleigh organise a pageant to welcome her which quickly descends into farce.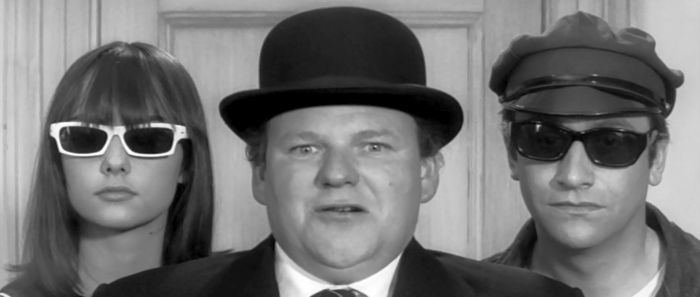 Fayol's introduction to life in Gormleigh is not a happy one, and includes being soaked first in the sea, then by rain and then in a puddle. She refuses to leave her hotel room and has to be coaxed out by Jim, for whom she has developed a liking. Jim and Fayol's publicity campaign sets about shaking up the staid town and its old-fashioned inhabitants. As Jim grows closer to Françoise Fayol, Judy becomes increasingly upset.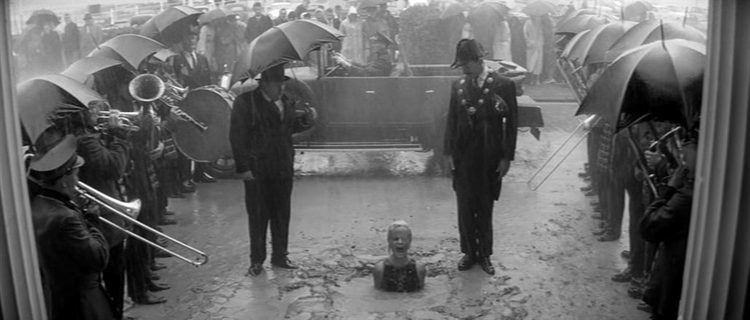 When the film festival opens, it turns out to be a roaring success as tourists and the media flock in attracted almost entirely by Fayol's presence and the glamour that comes in her wake. The finale of the festival features the screening of Fayol's new film Pavements of Boulogne, followed the next morning by the opening of a new nudist beach. Fayol is extremely nervous about her new film, as she hates seeing herself on screen, and is eager to win the main prize at the festival – the golden cockle. Things at first seem to be going well at the screening until the show is suddenly disrupted by a violent brawl organised by the jealous mayors of rival towns.
The next morning Fayol, distraught by the fight and the savage reviews of her film by newspapers, including Judy's, decides to go back to the Continent where her domineering mentor has found her a brilliant new film to star in. Despite a desperate rush to the railway station by Liggott to prevent her, she catches the train leaving the heroes urgently needing to find someone to take her place at the beach's opening.
James Booth – Jim Stephens
Roy Kinnear – Henry Liggott
Marisa Mell – Françoise Fayol
Alita Naughton – Judy
Bryan Pringle – The Mayor
Sandor Elès – Vladek
Norman Pitt – Mayor of Westbourne
Henry McCarthy – Mayor of Bridgemouth
Lucille Soong – French starlet
Germaine Delbat – French woman
Robert Robinson – Himself
According to Halliwell's Film and Video Guide, Russell's film is paced at "breakneck speed with echoes of Tati, Keaton and the Keystone Kops. Alas lack of star comedians and firm control make its exuberance merely irritating". Oliver Berry writes that, while it "aims to satirise the St Tropez-French Riviera scene by relocating it to Gormleigh-on-Sea", the outcome is "more reminiscent of Benny Hill than Buster Keaton".