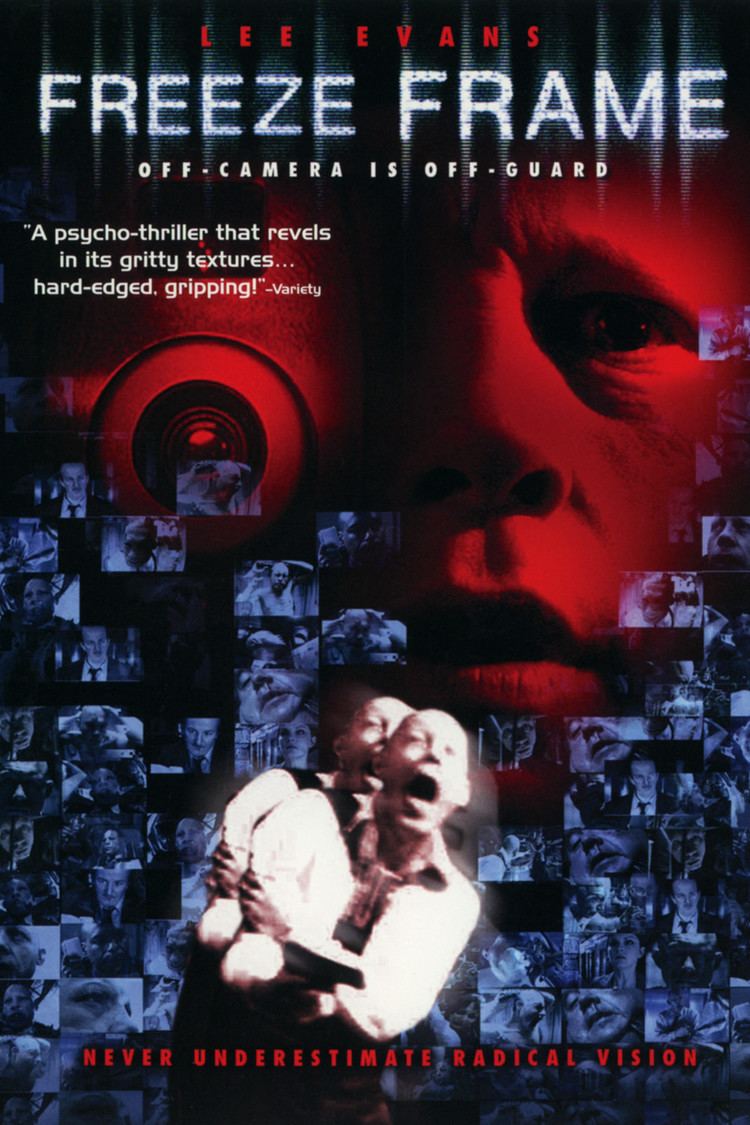 After being acquitted of an infamous triple murder which he claims to have not committed, Sean Veil becomes paranoid that the police are trying to set him up. To avoid being framed, he takes several precautions, such as shaving off all his body hair and filming himself constantly to avoid implication. But when police begin to question his whereabouts during another murder, he is unable to find the tapes that would provide an alibi, which causes him to become further paranoid as he suspects a conspiracy.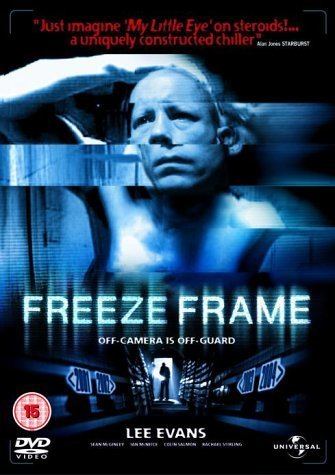 Veil goes on the run, desperately attempting to fabricate an alibi for himself whilst also trying to uncover the conspiracy against him. This draws him into a complex web of truth and lies. Veil has a vault that has his tapes, and he keeps them in chronological order, from beginning to end. He watches a video that involves his murder trial from 1994. A book was released called Darkness Invisible, based on his trial. He is also blamed for the killings of several families, reaching to almost 1,000 victims.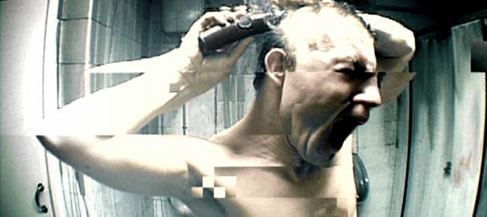 He leaves his home, not knowing he has been watched. During a press conference, Saul Seger, author of the book Darkness Invisible, tries to make Veil look guilty by reading several paragraphs, accusing him of being a free murderer. A young reporter tries to help prove his innocence, but he refuses.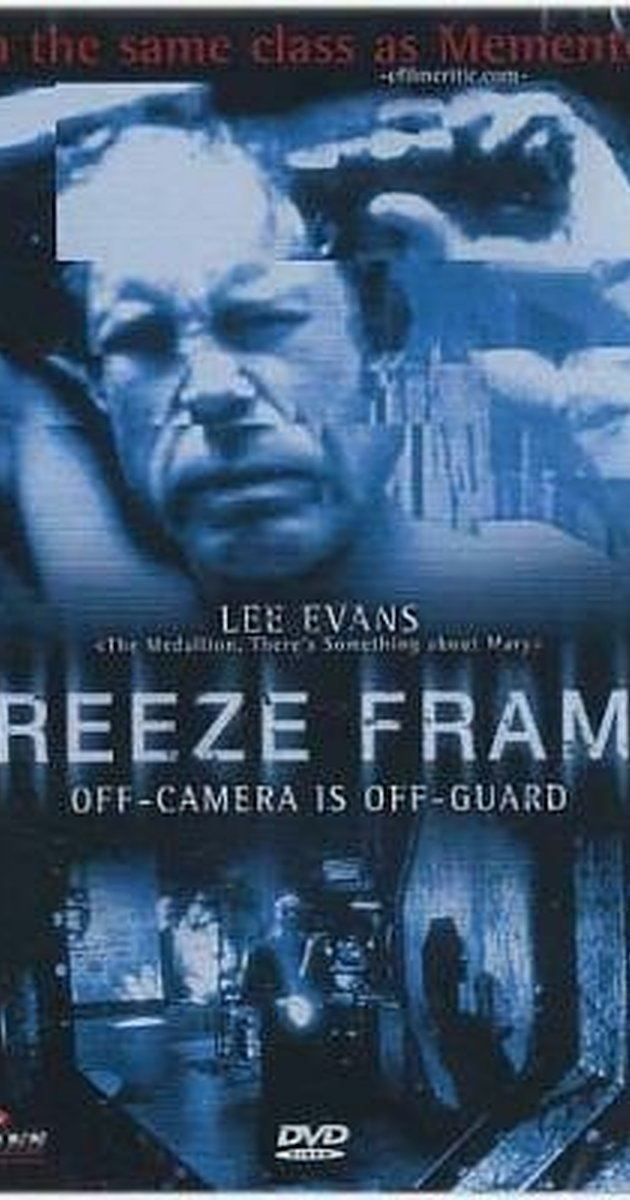 On his way home, Veil gets assaulted by a group of men who turn out to be police officers that want to question him. After interrogating him, Veil shows detectives Emeric and Mountjoy 97,000 of his tapes that would prove his innocence. He shows them a tape from five years ago that proves he was at a bar during the murder investigations. Emeric and Mountjoy leave for now, but promise to keep an eye on him. However, Veil escapes when he finds out that one of his tapes is missing, and tries to find out what happened to it. He goes to the police to establish his theory of where he has been and found clues in his videos. Veil also becomes the prime suspect in the murder of a prostitute, who was hired by an unknown person.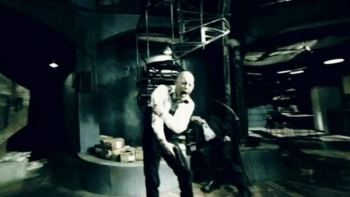 Sean begins to realize that detective Emeric is dying of lung cancer. After viewing the tape, Veil tells them that he didn't kill her, but Emeric shows him her body, only it turns out to be Seger with his throat slit. Sean gets sentenced to 30 years, but a tape proves otherwise. Mountjoy becomes upset that Veil has been released. Emeric assaults Veil in the morgue to tell him what happened to the victims when they were brought in. After returning home, Sean is shocked to find out that Seger is alive and tied up. The young reporter kidnapped him to prove his guilt once and for all.
Forensic profiler Saul Seger and Katie Carter, The journalist, who tried to help prove his innocence set up Sean to blame him for the murders, that way, both of them will be free of their crimes and not be connected. Earlier, Seger knew about Sean's innocence, after Sean broke into his house, but never told anyone. Sean threatened to kill Seger, unless Sean wanted to find out who set him up. Seger refused, saying he would rather die than telling the truth. It is also revealed that Katie hired the prostitute to steal one of Sean's tapes. Katie killed her after she refused to steal a tape. Sean starts to blame Seger for ruining his life, and making him feel like a wanted man. In a shocking revelation, Katie's father was the one who killed her family when he became jealous of the fact his wife was having an affair. He then killed himself to avoid prison. Sean arrived at the wrong place at the wrong time, because his fingerprints were all over the place.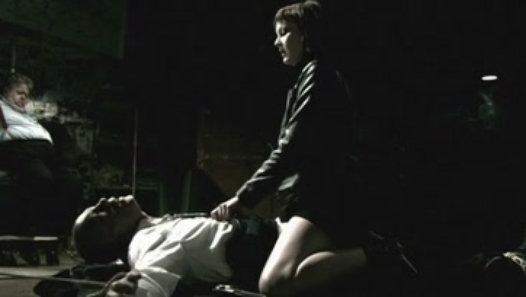 However, Saul gets shot by Katie, and after an attempt to collect DNA from Sean and destroy his tapes, Katie finds herself unable to kill him. Detective Louis Emeric arrives, and after a chain of events, both Emeric and Katie are dead, leaving Sean as the only living witness to what transpired. Detective Mountjoy and several officers arrive at Sean's place, where he shows him a tape of what happened, recorded on a final hidden camera, Katie had missed. After seeing the video, Detective Mountjoy still needs a statement from Sean, who reluctantly agrees. Veil also tells Mountjoy that he called a local newspaper before he and the other officers arrived. Before the film ends, Sean makes a list of things to remember: who to trust, how to be careful, how to be a step ahead, and how to prove one's innocence, namely himself. He must never stop filming himself because being off camera is "like being off guard."
Lee Evans as Sean Veil
Ian McNeice as Forensic Profiler Saul Serger
Colin Salmon as Detective Mountjoy
Seán McGinley as Detective Louis Emeric
Rachael Stirling as Katie Carter
Rachel O'Riordan as Mary Shaw
Andrew Wilson as Covert Cameraman
Andrea Grimason as Susan Jasper
Martin McShary as Sam Jasper
Gabriella Henriette as Moira Jasper
Emily Anthony as Maggie Jasper
Ryan McKenna as Reporter (Credit only)
Hawk Younkins as Carter (uncredited)
The film was shot in Crumlin Road Jail in Belfast Northern Ireland on a budget of $2,000,000.
Freeze Frame was released on 18 June 2004. Box Office Mojo reports it earned $1,100 at the domestic box office and $38,570 in the UK. The Numbers reports a worldwide box office return of $91,062. It was released on DVD on 18 January 2005.
Freeze Frame received five positive and one negative review among the six reviews collected by Rotten Tomatoes and a score of 55 out of 100 from Metacritic based on 5 reviews, signifying "mixed or average reviews". Most of the praise went to the dramatic change of Lee Evans, who had mostly comedic roles. David Rooney of Variety praised Simpson's direction as "executed in the style of early David Fincher" and praised Lee Evans' performance as "a gripping central performance". Along with Evan's performance and Simpson's writing and direction, Debbie Wiseman's score, cinematographer Mark Garrett's choice of cameras and lenses and Simon Thorne's "sharp editing" were also critically praised. Kevin Crust of the Los Angeles Times wrote that Freeze Frame is a stylish and dystopian allegory concerned with Orwellian surveillance and intrusive government. Crust called Evans' performance riveting. Neil Smith of the BBC wrote that the film starts off stylish and ingenious but becomes a "disappointing hodgepodge of risible overacting and transparent plotting."