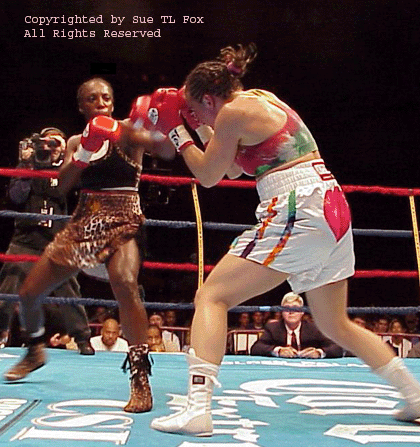 Fredia Gibbs was born in Chester, Pennsylvania. She was given the nickname "The Cheetah" at school due to her performance in track events.
After high school, Gibbs attended Temple University in Philadelphia where she was the recipient of two athletic scholarships in basketball and track. She later attended Cabrini College on a basketball scholarship. She was invited to the United States Olympic Training Center located in Colorado Springs to try out for the women's United States women's national basketball team, but was cut during the second tryouts. Gibbs was selected Kodak All American for three consecutive years for basketball at Cabrini College where she majored in Marketing. She later went on to play professional basketball in Germany, averaging almost 30 points, 15 rebounds & 10 assist a season. Chester High School named their track team "Chester's Cheetahs" after Gibbs.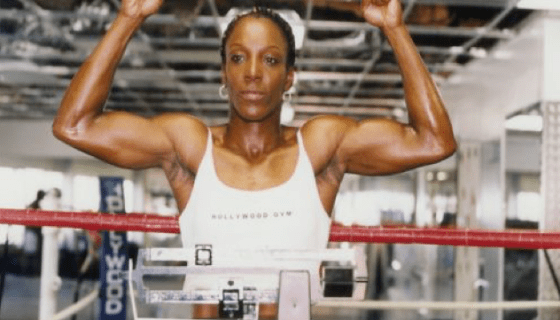 In 1990, after moving to North Hollywood, California, Gibbs took up kickboxing at the Benny The Jet Kickboxing Training Center under the instruction of Rubin Urquidez & David Krapes. After that she studied Muay Thai Kickboxing under the instruction of Bangkok, Thailand Sur Puk & Saekson Janjira of the Muay Thai Academy of America in North Hollywood. Her Muay Thai manager was Felice Levair & her publicist was William Peele of Los Angeles, Ca. She had previously studied martial arts at Quiet Storm under the instruction of Master Rick Berry, Mr. Brown and her Uncle William Groce in Chester, Pennsylvania.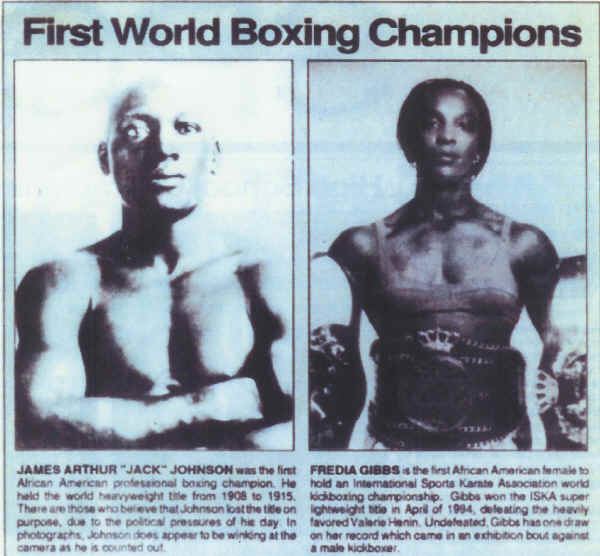 She amassed a kickboxing record of 16-0-1 with 15 KO's. Gibbs' only draw came from an exhibition fight with a male opponent. She beat the Most Dangerous Woman in the World from France Valerie Henin in "The Battle of the Masters" PPV show to win the ISKA World Championship in April 1994; this made Gibbs the first African American female to hold the world kickboxing championship for the International Sport Karate Association.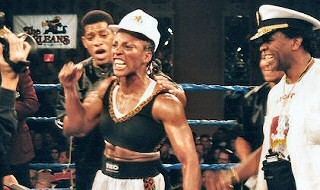 In 1997, Gibbs moved on to the world of professional boxing, in which she achieved a record of 9-2-1 (2 K0). After taking a brief break from boxing, Gibbs returned to the ring in 2001 for a fight against Susan Howard at the Hollywood Park Casino, which she won by decision; later that year she fought Sumya Anani to a draw, a result which left the WIBA World title vacant. In a subsequent rematch, Anani won by TKO due to an injury that forced Gibbs to stop. Terry Claybon & Bill Slayton were her boxing trainers after Shields.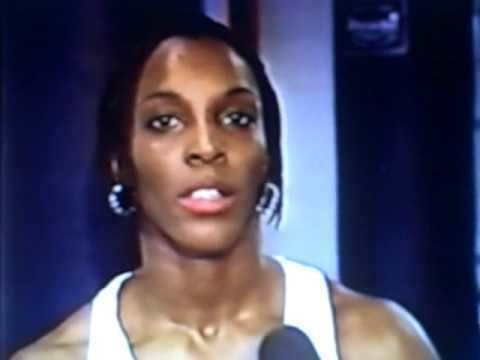 Gibbs has also worked as an actress and a sports model for Sebastian International Sports Department. She has been featured in magazines including Jet, Sports Illustrated for Women, and Black Belt Magazine. In 2001, Gibbs played in-the-ring villain Tanya "Terminator" Tessario in the film Knockout. In 1996, she had a cameo in an episode of "The Fresh Prince of Bel-Air."
Her fight gear is displayed at the Mickey Vernon Sports Museum, dedicated to preserving the history and memory of Delaware County Sports Legends, located at 1067 W Baltimore Pike in Media, PA 19063. (www.sportslegendsofdelawarecounty.com)
Today, she is book author, celebrity trainer/transformer, philanthropist, motivational speaker, & radio host. In 2016- 2017 She was honored and participated in the Orange County Heritage Black History Parade and was nominated to attend the United State of Women summit hosted by the White House. In 2016 Fredia Gibbs was selected as the Top Ten Greatest African American Female Athletes of All time for Kickboxing.
2016 Selected as the Greatest African American Female Athlete of All Time for Kickboxing
2016 Inducted into Mickey Vernon Sports Legend Museum- Delaware County Black History
2015-2016 Featured in Orange County Black History Heritage Parade
2016 AOCA Awakening Outstanding Contribution Award
2016 Hall of Fame Inductee for Track & Field at Chester High School
2015 Hall of Fame Inductee for Basketball at Chester High School
1994-2001 ISKA World Kickboxing Champion (2 defenses)
1996-2000 WCK World Kickboxing Champion (2 defenses)
1995-1999 WKA World Kickboxing Champion (2 defenses)
1986-1988 3 x World Tae Kwon Do Champion