Name

Frederick Aldama





Role

Author







Education

Stanford University, University of California, Berkeley




Books

Your Brain on Latino Comics: F, Postethnic narrative criticism, Why the Humanities Matter, The Cinema of Robert R, Dancing with Ghosts: A
Frederick luis aldama ph d comic books cultural impact
Frederick Luis Aldama is Arts and Humanities Distinguished Professor of English and University Distinguished Scholar at The Ohio State University, United States. In the departments of English as well as Spanish & Portuguese he teaches courses on and Latino & Latin American cultural phenomena, including literature, film, TV, music, sports, video games, and comic books. He is also an affiliate faculty of the Center for Cognitive and Behavioral Brain Imaging. He is the author, co-author, and editor of twenty-nine books. He is founder and director of the White House Hispanic Bright Spot awarded LASER/Latino and Latin American Space for Enrichment Research. In 2016, Aldama received the Ohio Education Summit Award for Founding & Directing LASER. He is founder and co-director of Humanities & Cognitive Sciences High School Summer Institute at The Ohio State University. He has been honored with the 2016 American Association of Hispanics in Higher Education's Outstanding Latino/a Faculty in Higher Education Award. In April 2017, Aldama was awarded Alumni Award for Distinguished Teaching and inducted into the Academy of Teaching.
Contents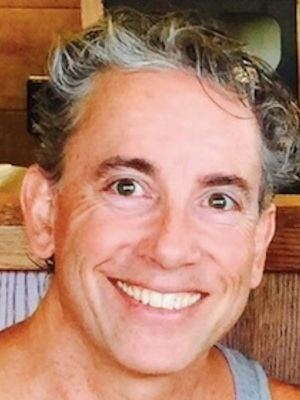 Biography
Aldama was born in Mexico City to a Guatemalan/Irish American mother from Los Angeles and a Mexican father from Mexico City. When he was a child, his mother moved the family to California. He received his undergraduate degree summa cum laude in English from the University of California, Berkeley in 1992 and obtained his Ph.D. from Stanford University in 1999.
Academic Work/Interests
Aldama uses narrative theory, cognitive science, and insights from Latino & Latin American critical cultural theory in his teaching and scholarship on Latino & Latin American cultural phenomena: literature, art, music, film, TV, sports, video games, and comic books. He edits several book series, including the Contemporary Latino & Latin American Profiles series with the Pittsburgh University Press as well as co-edits [email protected] Pop Culture for the University of Arizona Press, the Cognitive Approaches to Literature and Culture and Global Latin/o Studies for the Ohio State University Press as well the World Comics and Graphic Nonfiction for the University of Texas Press. He also edits the Latinographix trade graphic and comic books series that showcases graphic novels, memoir, nonfiction, and more by Latin/o writers and artists.He sits on the executive council of the International Society for the Study of Narrative and on the editorial boards for journals such as Narrative, "INKS: The Journal of Comics Society", and The Journal of Narrative Theory. He is a member of the standing board for the Oxford Bibliographies in Latino Studies.
Aldama's articles, reviews, and interviews have appeared in such journals as Aztlán, College Literature, Poets & Writers, World Literature Today, Cross Cultural Poetics, Lit: Literature Interpretation Theory, Lucero, Comparative Literature, The Callaloo Journal, Nepantla, Journal of Interdisciplinary Literary Analysis, American Literature, Latin American Research Review, Modern Fiction Studies, Modern Drama, SubStance, Style, ImageTexT, Latino Studies Projections: The Journal of Movies and Mind, Alter/nativas: revista de estudios culturales latinoamericanos, Symplokē, " Interdisciplinary Literary Studies, Style, ELN, and Journal of the West, among others. Interviews with Aldama have appeared in PBS, Fox News Latino, CNN, VOXXI, MSNBC; Telemundo; Washington Post; ColumbusAlive; Mujer Latina; Hispanic Living; Listin Diario; Spain's Efe; KETR Radio; Rorotoko; Columbus Free Press; Santa Fe New Mexican; Columbus Dispatch; Latin Trends; Comics Beat; NACLA: ESPN; Big Ten Network, among others.
Aldama's Spanish language editorial "Historias Sin Fin" appears monthly in El Sol de Ohio.
Aldama recently published his first book of fiction, Long Stories Cut Short: Fictions from the Borderlands. Aldama's current fiction has been praised as "pitched perfect for depicting marginalized lives. Several other reviewers have also praised Aldama's first book of fiction.
Books Published
Postethnic Narrative Criticism (University of Texas Press, 2003)
Arturo Islas: The Uncollected Works (Arte Público Press, 2003)
Dancing With Ghosts: A Critical Biography of Arturo Islas (University of California Press, 2004)
Brown on Brown: Chicano/a Representations of Gender, Sexuality and Ethnicity (University of Texas Press, 2005)
Critical Mappings of Arturo Islas's Narrative Fictions (Bilingual Press], 2005)
Spilling the Beans in Chicanolandia: Conversations with Artists and Writers (University of Texas Press, 2006)
Why the Humanities Matter: A Common Sense Approach (University of Texas Press, 2008)
Your Brain On Latino Comics: From Gus Arriola to Los Bros Hernandez" (University of Texas Press, 2008)
A User's Guide to Postcolonial and Latino Borderland Fiction (University of Texas Press, 2009)
Multicultural Comics: From Zap to Blue Beetle (University of Texas Press, 2010)
Toward a Cognitive Theory of Narrative Acts (University of Texas Press, 2010)
Analyzing World Fiction: New Horizons in Narrative Theory (University of Texas Press, 2011)
The Routledge Concise History of Latino/a Literature (Routledge, 2012)
Formal Matters in Contemporary Latino Poetry (Palgrave, 2013)
Mex-Ciné: Mexican Filmmaking, Production, and Consumption in the Twenty-first Century (University of Michigan Press, 2013)
Latinos and Narrative Media: Participation and Portrayal (Palgrave, 2013)
¡Muy Pop! Conversations on Latino Popular Culture. Co-authored with Ilan Stavans (University of Michigan, 2013)
Latinos in the End Zone: Conversations on the Brown Color Line in the NFL. Co-authored with Christopher González (Palgrave, 2013)
Conversations on Cognitive Cultural Studies: Literature, Language, Aesthetics. Co-authored with Patrick Colm Hogan (Ohio State U Press, 2014)
The Cinema of Robert Rodriguez. (University of Texas Press, 2014)
Critical Approaches to the Films of Robert Rodriguez. (University of Texas Press, 2015)
Latino Literature in the Classroom: 21st Century Approaches to Teaching (Routledge, 2015)
The Aesthetics of Discomfort. Co-authored with Herbert Lindenberger.(University of Michigan Press, 2016)
Laughing Matters: Conversations on Humor. Co-authored with Ilan Stavans.(San Diego State University Press,2016)
Graphic Borders: Latino Comic Books Past, Present, and Future. Co-edited with Christopher González. (University of Texas Press, 2016)
Encyclopedia of World Comics: Manga, Anime, Tintin, and More from Around the Globe. Co-edited with Christopher González.(ABC-CLIO, 2016)
The Routledge Companion to Latina/o Popular Culture. (Routledge, 2016)
Latinx Comic Book Storytelling: An Odyssey by Interview. San Diego State University Press, 2016
Long Stories Cut Short: Fictions from the Borderlands. English & Spanish. Fiction. Tucson: University of Arizona Press, 2017
References
Frederick Luis Aldama Wikipedia
(Text) CC BY-SA