Frederick "Freddie" Achom (born 22 January 1974) is a British businessman based between Paris, New York and London. He is the co-founder and chairman of the Rosemont Group, a private investment group with a portfolio of companies with interests in biotechnology, web based technology platforms wine trading, land and property development and the Mumbai stock exchange listed renewable energy and micropower provider, Communication Power Engineering Company (CPEC) group, to more high profile ventures in the entertainment sector.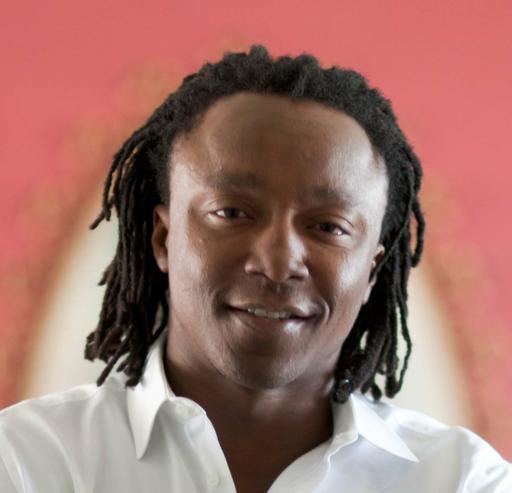 Achom was featured as one of the 1000 most influential Londoners in the Evening Standard, in 2010 and again in 2011. For five consecutive years he has been listed as one of the top 100 most important black business people in the UK. Since 1982 Achom has lived in London, England.
Besides his business activities, he is also the founder of Rosemont Group Foundation and is engaged in non-profit activities.
Achom was born in Lagos, Nigeria in 1974 to a housewife mother and insurance broker father. The youngest boy of a family of 3 boys and 1 girl, he spent his early years living in Lagos. His father is a prominent businessman and a shareholder of Inland Bank of Nigeria.
In 2002 Frederick Achom founded Rosemont Group Capital Partners (Rosemont Group), an offshore based venture investment fund. Rosemont Group's primary focus is joint venture investments and equity funding for technology start ups and growth stage development, luxury goods & services, restaurants, exclusive members only clubs and financial sales.
In 2012, Achom re-aligned Rosemont Group's core investment focus to opportunities in early and growth stage technology, biotechnology and clean technology companies in developing markets. Rosemont Group acquired a stake in renewable energy services company (RESCo), Communication Power Engineering Company (CPEC) group. CPEC is one of India's oldest listed companies and is listed on the Mumbai premier stock exchange. Until the passing of its founder and chairman in 2010, CPEC specialised in the manufacturing of gears and general consultancy within the power and engineering sectors. The company is now controlled by the Shamji family and Achom.
Currently, Achom also acts as an investment partner in various early stage digital technology companies including the UK's leading parking application AppyParking, app incubator Appitalist, creative social networking site Grandaad.com, social media and audience management platform justgo.com.
Outside of the technology sector he had an interest in failed high street fashion brand Hershey Pascual Fashion. - stockists included House of Fraser, Lipsy, Next, and Lipstick Boutique.
Achom's Rosemont Group along with Mumbai stock exchange listed CPEC Ltd, holds several subsidiary energy companies within their portfolio of companies but continue to specialise in building, owning, and operating utility-scale solar power plants in India and other emerging markets. Their subsidiary companies include Eurosolar Power Ltd. which was acquired in 2011, Artheon TeleVentures, an investment holding groupwith several companies and co-investments including Flexenclosure Telecom India Pvt. Ltd and Omnigrid Micropower Co. Pvt Ltd.
Achom through CPEC was amongst the founding investors in Omnigrid Micropower Co. In 2013 the company received the World Economic Forum award as 2014 Technology Pioneer As a part of the Technology Pioneers program, OMC was invited to the World Economic Forum in Davos 2014, as well as to "Summer Davos" in Dalian, China in 2013
Achom's first members club launched in 2005 in a joint venture with Beirut-based Circle Management Group. Together they opened Crystal members club in the exclusive Fitzrovia area of London's West End. The partnership expanded on an international scale and affiliate clubs were opened in St Tropez, Cannes, Lebanon and Dubai
Achom co-owns Jalouse members club in Mayfair's Hanover Square, along with Alex Nicholl and Moruf Yoozooph. Achom was featured in Forbes having launched Jalouse in 2008 during the start of the global financial crisis.
The members-only club, with its award winning Fendi interior designer, was the recipient of several awards, including the Best Club at the London Club and Bar Awards in 2009 and again in 2010.
In 2012 Achom along with business partner Alex Nicholl re-launched The Scotch at 13 Mason's Yard in Mayfair, the site of the club formerly known as The Scotch of St James. The Scotch has been featured in Vanity Fair, New York Times and Vogue since its reopening.
Achom co-owned Bennett Oyster, Bar & Brasserie, with Ray Duhaney creator of Cheyne Walk Brasserie. In 2013 Bennett Oyster, Bar & Brasserie was taken over by chef and restaurateur Gordon Ramsay and has relaunch the site as the London House.
Frederick Achom has a son and a daughter that live in Rome and Paris. He is an avid skier and snowboarder.
Awarded the honour by the London Evening Standard as one of 'London's 1000 Most Influential People' in 2010 for his efforts in business.
Listed as one of the '100 Most Influential Black Business People in the UK' in 2011. Achom was invited to Number 10 Downing Street along with fellow honourees, selected for his success and efforts in business. Compiled by JP Morgan, Powerful Media and presented by the then Prime Minister Gordon Brown, the list showcased 100 black men and women who have scaled the heights in the arts, law, politics, finance and business.
Achom, for a second time was listed in the UK's Power List 2012 for the success and efforts of his Rosemont Investment Group.
Awarded the honour for a second time by the London Evening Standard as one of 'London's1000 Most Influential People' in 2011.
Once again listed in the UK's Power List 2013. Achom was invited to Number 10 Downing Street for a second time. Lloyds Banking Group, Powerful Media and Thomson Reuters compiled the 2013 list which was presented by Prime Minister David Cameron.
For the fourth consecutive year, Achom was listed in the UK's Power List 2014. Compiled by Lloyds Banking Group, Powerful Media and Thomson Reuters. The award was presented by the Nigerian Petroleum Minister Diezani Alison-Madueke and former Ghanaian President John Kufuor.