Nationality

British




Role

Comedian




Name

Freddie Starr




Website

freddiestarr.com




Years active

1958–present








Birth name

Frederick Leslie Fowell




Born

9 January 1943 (age 72) Huyton, Liverpool, England (

1943-01-09

)


Genres

Observational comedy, Musical comedy, Physical comedy, Insult comedy




Spouse

Sophie Lea Starr (m. 2013)




Children

Carl Starr, Tara Starr, Stacey Starr, Jody Starr, Donna Starr, Ebony Starr




Medium

Stand-up comedy, Television




Movies and TV shows

The Squeeze, Supply & Demand, Beat the Crusher, Celebrity Fit Club, Freddie Starr's Variety M




Similar People

Jimmy Savile, Max Clifford, Gary Glitter, Dave Lee Travis, Jim Davidson
Shirley bassey je t aime w freddie starr 1984 live
Freddie Starr (born Frederick Leslie Fowell, 9 January 1943) is an English comedian, impressionist, singer and actor. Starr was the lead singer of Merseybeat pop group the Midniters during the early 1960s, and came to prominence in the early 1970s after appearing on Opportunity Knocks and the Royal Variety Performance.
Contents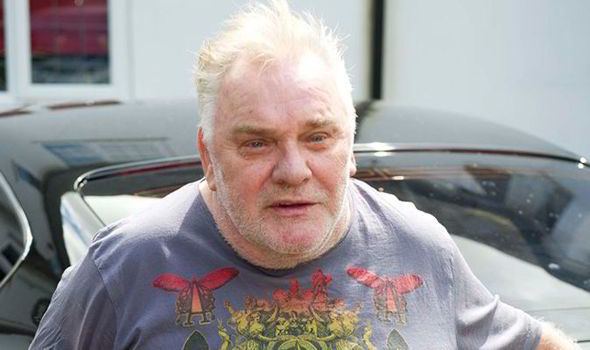 Early life and career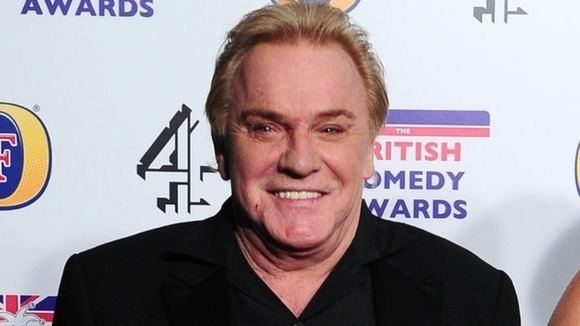 Starr was born in Huyton, Liverpool, England. Under his birth name, he appeared as a teenager in the film Violent Playground in 1958. In the early 1960s, Starr was the lead singer of the Merseybeat pop group The Midniters. The group was promoted by the manager of the Beatles, Brian Epstein, and was recorded on the Decca label by Joe Meek, the record producer of the single "Telstar". During this period Starr performed in nightclubs in Hamburg and was an acquaintance of the Beatles.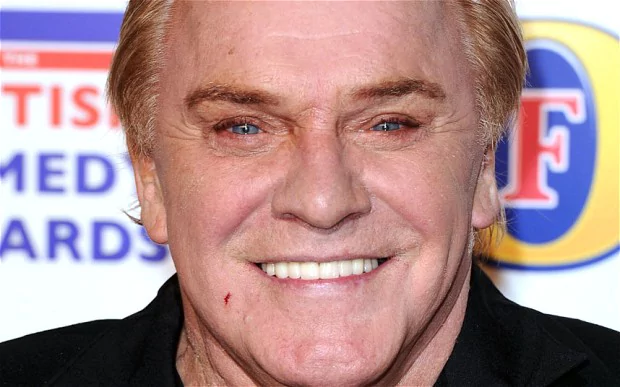 Still relatively unknown to television audiences, Starr was "discovered" through the talent show, Opportunity Knocks where he appeared as part of comedy/beat act Freddie Starr and the Delmonts. He appeared on the 1970 Royal Variety Performance. From 1972, he was one of the main performers in the television series Who Do You Do? and also a regular on the TV panel show Jokers Wild. He went on to star in his own series.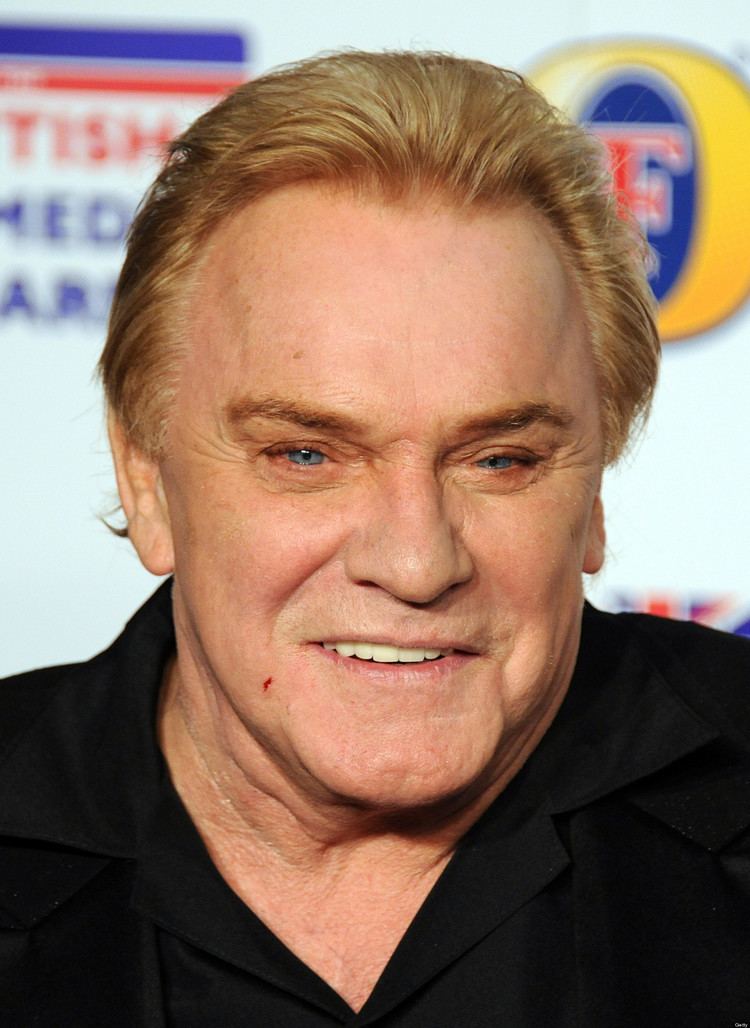 Starr had a chart album titled After the Laughter and a UK Top 10 single, "It's You", in March 1974.
"Freddie Starr ate my hamster"
Freddie Starr was the subject of one of the best known British tabloid newspaper headlines. On 13 March 1986 The Sun carried as its main headline: FREDDIE STARR ATE MY HAMSTER. According to the text of the story, Starr had been staying at the home of Vince McCaffrey and his 23-year-old girlfriend Lea La Salle in Birchwood, Cheshire, when the alleged incident took place. Starr was claimed to have returned home from a performance at a Manchester nightclub in the early hours of the morning and demanded that La Salle make him a sandwich. When she refused, he went into the kitchen and put her pet hamster Supersonic between two slices of bread and proceeded to eat it.
Freddie Starr gives his side of the story in his 2001 autobiography Unwrapped. He says that the only time that he ever stayed at Vince McCaffrey's house was in 1979 and that the incident was a complete fabrication. Starr writes in the book: "I have never eaten or even nibbled a live hamster, gerbil, guinea pig, mouse, shrew, vole or any other small mammal". The man behind the hamster story was the British publicist Max Clifford. When asked in a television interview with Esther Rantzen some years later whether Starr really had eaten a hamster, his reply was "Of course not". Clifford was unapologetic, insisting that the story had given a huge boost to Starr's career. In May 2006 the BBC nominated "FREDDIE STARR ATE MY HAMSTER" as one of the most familiar British newspaper headlines over the last century. Starr's frustration at being linked perpetually to the hamster story was expressed in a newspaper interview, when he commented: "I'm fed up of people shouting out 'Did you eat that hamster, Freddie?' Now I say, give me £1 and I'll tell you. Then if they give me £1, I say 'No' and walk away." Starr says that the story came about after he made an offhand joke about eating a hamster in a sandwich.
Later career
In 1994 a gardener employed by Starr, named Robin Coxhead, was charged with stealing thousands of pounds worth of jewellery from the comedian's home. When questioned by the police, Coxhead claimed the jewellery had been given to him as a reward because he had been giving oral sex to Starr over a period of five years. However, Coxhead was discredited in court when he was unable to state whether Starr's penis was circumcised or not. Coxhead was found guilty and sentenced to 15 months in prison in 1995.
Starr is a keen supporter of Everton and at the height of his television celebrity he appeared on ITV's coverage of the buildup to the 1984 F A cup final, in which Everton defeated Elton John's Watford 2-0, when he appeared on the lawn outside the hotel where the Everton team were staying on the morning of the game and gave an impromptu comedy performance to the players who watched from the windows of their rooms.
He appeared in Freddie Starr (1993–94) and The Freddie Starr Show (1996–98) made by Central. His appearances on LWT's An Audience with Freddie Starr in 1996 and Another Audience with Freddie Starr in 1997 were critically acclaimed, although Starr admits in his autobiography that his television appearances often failed to capture the chaotic atmosphere of his live performances. Apart from an occasional guest appearance, Starr has not appeared on British television since the late 1990s.
In 1994 he was the owner of Miinnehoma, the winning horse in the 1994 Grand National race. Starr was not present on the day because of television commitments elsewhere, but gave an unusual post race interview live on television to presenter Des Lynam via a mobile phone, with the television viewers able only to hear Lynam's responses to what Starr was saying.
In 1999, he presented the game show Beat the Crusher. In 2004 he appeared on television as one of the celebrities in the second series of the ITV1 reality show Celebrity Fit Club, where he was made team captain, but was demoted three weeks later for not taking the role seriously.
In March 2009, Starr appeared in Living with the Dead, a reality television show about people being haunted by ghosts. Freddie claimed his 1930s' house was being haunted by an evil entity which he called George. During the show it appeared that he was possessed by this entity. It is later revealed that the entity's name is Roger. During the episode, Freddie says that since he was a boy he was always spiritual and firmly believed in ghosts.
Starr was due to tour in 2010, but the tour was cancelled when he suffered a major heart attack in April 2010, resulting in quadruple heart bypass surgery. The tour dates were rescheduled for 2011 after he recovered.
Starr participated in the 2011 series of I'm a Celebrity... Get Me Out Of Here, but withdrew for health reasons.
Personal life
Starr gave an interview to the Herald Express, the local newspaper for Torbay in Devon which was published on 20 July 2007. In it he says that his father was violent and broke both his legs, a claim which does not appear in his 2001 autobiography Unwrapped. He says that he was taken away from home for two years at the age of six after his father beat him up. In Unwrapped, Starr gives speech problems as the reason he spent two years away from home as a child.
Sexual assault allegations
In October 2012, Starr obtained an injunction to prevent a claim from being made about his personal life. The injunction was overturned as it was considered to be an issue involving potential defamation, which the media outlets concerned were not planning to publish. On 8 October 2012, Channel 4 News reported allegations relating to Starr's appearance on Jimmy Savile's BBC television show Clunk Click in 1974, which he denied through his lawyer and in media interviews.
On 1 November 2012, Starr was arrested by police at his Warwickshire home in connection with the Jimmy Savile sexual abuse scandal. He was arrested on three subsequent occasions, the last being on 12 February 2014. On 6 May 2014, it was reported that the Crown Prosecution Service had decided not to bring charges against Starr in connection with the allegations, on the grounds of "insufficient evidence".
On 10 July 2015, the High Court dismissed a claim for slander and libel that Starr had brought against the woman who had made the allegations relating to his appearance on Clunk Click in 1974.
References
Freddie Starr Wikipedia
(Text) CC BY-SA