Name

Fred Sokolow











Movies

Playing & Understanding Jazz Guitar, Rockabilly Guitar




Books

Fretboard Roadmaps for the Beginning Guitarist
Fred Sokolow teaches the blues box in E
Fred Sokolow (born September 14, 1945) is an American multi-instrumentalist and author of a library of instructional books and DVDs for guitar, banjo, Dobro, mandolin, lap steel and ukulele.
Contents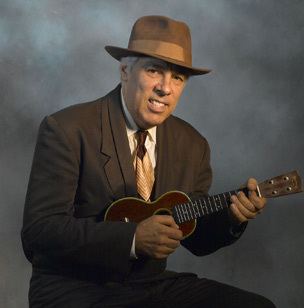 Biography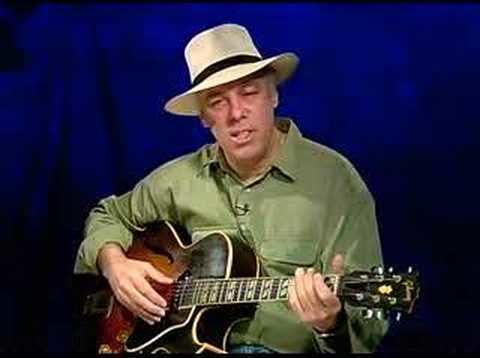 Sokolow was born in Los Angeles and by the early 1960s was well known in the Southern California bluegrass scene, playing with Jody Stecher, Brantley Kearns, Sandy Rothman and Eric Thompson. Relocating to Berkeley, he toured and recorded with a hippie rock band throughout most of the 1960s, the Bay Area-based Notes From the Underground (Vanguard Records). In the early 1970s Fred performed with R&B, rock, country and bluegrass bands. By 1975 Fred had played with bluegrass luminaries like John Herald, Frank Wakefield and Jerry Garcia, had opened for the Dead, the Doors, B.B. King, Country Joe and the Fish and countless other acts, and he was playing in jazz combos with some of the Bay Areas best studio players.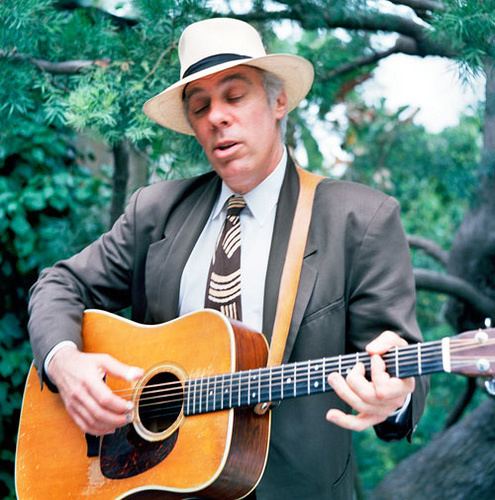 In 1975 Fred returned to Los Angeles. He recorded two banjo albums for Kicking Mule Records and began touring with Bobbie Gentry and Jim Stafford, playing rock guitar, bluegrass banjo and lap steel. He also toured with the folk group the Limeliters, juggling seven instruments. By the end of the 1970s he had begun writing instructional books (methods, transcription books and arrangement books) for music print publishers: Mel Bay, Hal Leonard, Warner Brothers, Carl Fischer and more.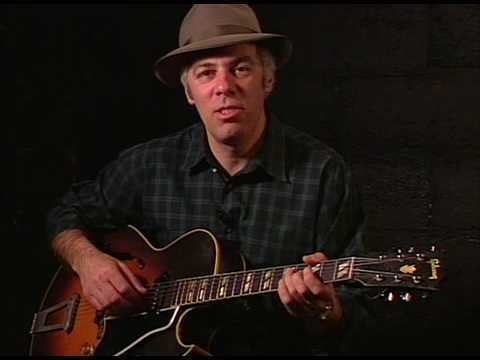 He recorded a banjo video for Hot Licks, and guitar videos for Stefan Grossman's Guitar Workshop. He began teaching guitar and banjo seminars in music camps and stores, and taught classes at McCabe's Guitar Shop in Santa Monica.
Fred lives in Santa Monica and primarily performs retro jazz guitar with some of LA's musicians, playing and singing songs of the 1930s and 1940s. He plays and records with British ex-rock star Ian Whitcomb. He is active on the studio scene, playing on other people's albums and on TV and movie soundtracks, and he was a musical advisor on Michael Mann's film, Public Enemies. Fred also records and performs with children's artists like Dan Crow, Greg & Steve, KPFK's Uncle Ruthie and Paul Stookey. He relishes the diversity of his portfolio: he played lap steel on The Tonight Show, mandolin on Rick James' last CD, played Dobro with Chubby Checker and won on the Gong Show (playing bluegrass banjo), jammed at the House of Blues with Junior Brown...and he performs with folksinger Tom Paxton whenever Tom comes to California. He continues to create instructional material, including his "Roadmaps" series, and is regarded as an authority on many musical genres, particularly what is now called "Americana."
There are over a hundred of his books or DVDs in print. Fred is a West Coast multi-string performer and recording artist, particularly on the acoustic music scene. The musical genres covered in his books and DVDs, along with several bluegrass, jazz and rock CDs he has released, demonstrate his mastery of many musical styles.
References
Fred Sokolow Wikipedia
(Text) CC BY-SA