Covid-19
Franz Frisching








Franz Rudolf Frisching


1733

Bern, Switzerland




Anne Madeleine van Back (1738–1763) Secondly Frisching married Armanda Gross (1743–1829) in 1764 (the marriage was divorced later)




First marriage: Johann Rudolf (1761–1838) Anna Adrienne Margarethe (1755–1800) Second marriage: Julia Armanda (1768–1807)




Vinzenz Frisching (1689–1764), Master of Schlosswil




1807, Hofstetten bei Brienz, Switzerland
Franz Rudolf Frisching (1733–1807) was a Bernese patrician, officer, politician and industrialist.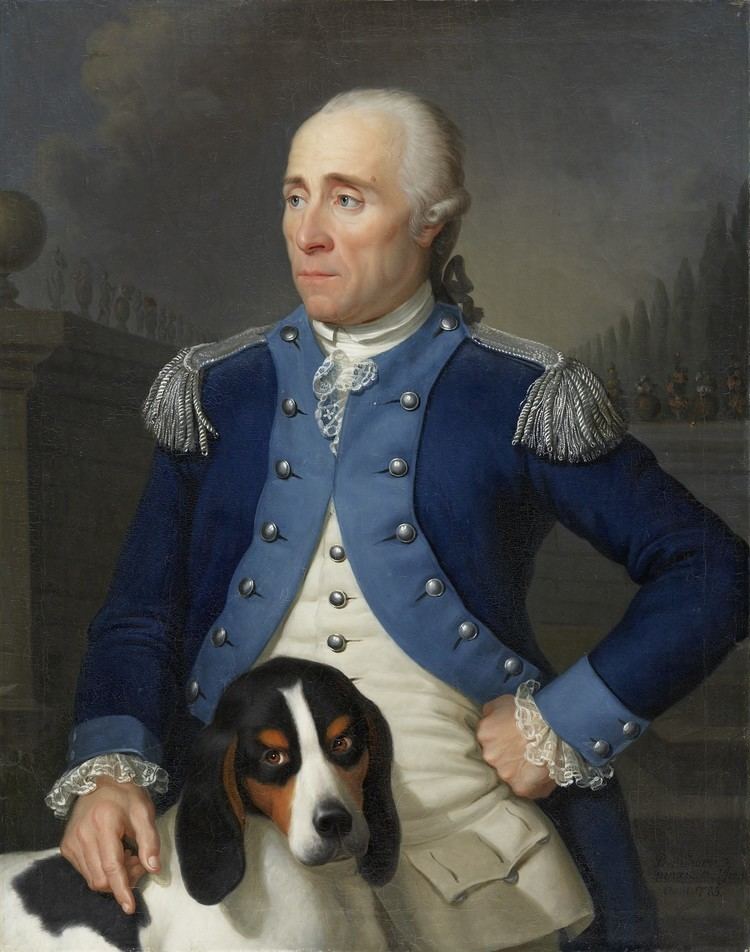 Franz Rudolf Frisching was the son of Vinzenz Frisching (1689–1764) who was Master of Schlosswil. In 1748 Franz Rudolf Frisching became a member of the Swiss Guard of the Netherlands where he achieved the rank of a colonel. In 1764 Frisching became a member of the Grand Council of Bern. In 1770 he became bailiff in the Vallemaggia, in 1780 bailiff in St. Johannsen and in 1793 office holder in Wimmis. He was lieutenant colonel of the Bernese Jäger Corps.
Franz Rudolf Frisching was the founder of the Frisching Faience Manufactory in Bern.
Between 1750 and 1777 the Frisching family was in the possession of the large Lorraine Gut, a former country estate which is now part of the city of Bern. Franz Rudolf Frisching's ancestor, Samuel Frisching (II), built the Frisching-Haus, now known as the Béatrice-von-Wattenwyl-Haus on the Junkerngasse in Bern.
Franz Rudolf Frisching Wikipedia