Occupation

Actor, musician




Years active

1976–present





Name

Frank Stallone




Role

Actor







Born

July 30, 1950 (age 72) (

1950-07-30

) New York City, New York, U.S.


Relatives

Sage Stallone (nephew, deceased)


Family

Sylvester Stallone (brother)


Parents

Frank Stallone Sr., Jackie Stallone


Siblings

Sylvester Stallone, Toni DAlto, Dante Stallone


Nephews

Sage Stallone, Seargeoh Stallone, Edmund DAlto




Similar People

Sylvester Stallone, Jackie Stallone, Frank Stallone Sr, Toni DAlto, Sage Stallone
Peace in our life frank stallone wmv
Frank P. Stallone Jr. (born July 30, 1950) is an American actor, singer/guitarist and songwriter. He is the younger brother of actor Sylvester Stallone.
Contents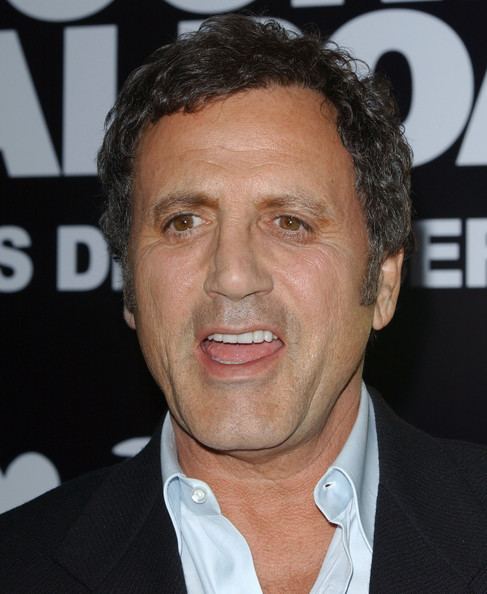 Frank stallone american actor singer guitarist july 2011 david markarian
Early life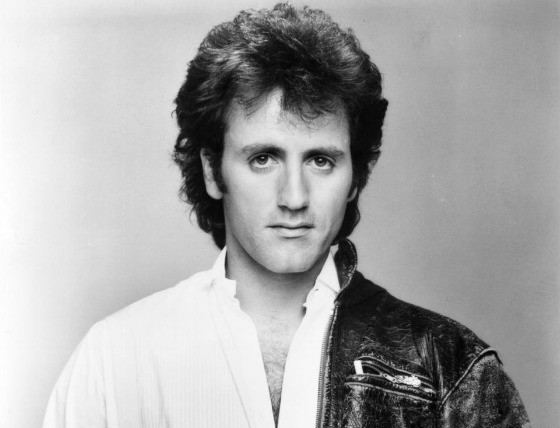 Stallone was born in New York City. He is the younger brother of actor Sylvester Stallone and the son of Jacqueline Stallone (née Labofish), an astrologer, former dancer, and promoter of women's wrestling, and Frank Stallone, Sr., a hairdresser. His father was an Italian immigrant, and his mother's family was from Brittany (France) and Ukraine.
In his teen years, he went to Lincoln High School in Northeast Philadelphia. Frank started his career around the time of high school singing on street corners and making money with his guitar.
1980s to 1990s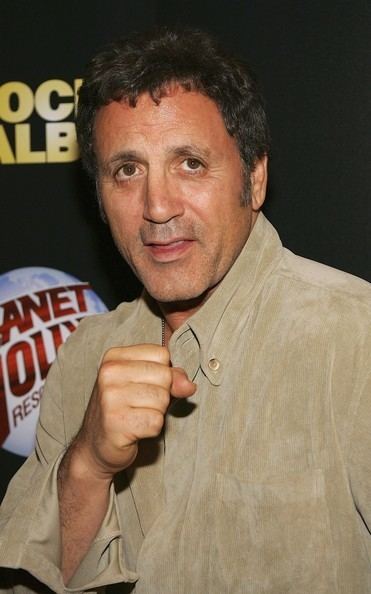 Stallone has worked as a singer in the tradition of American big band jazz and popular music, in a vocal style reminiscent of his idol Frank Sinatra. He tours with his own orchestra under conductor Paul Vesco, and has also worked with conductors Sammy Nestico and Billy May. Stallone has released a number of albums, including Day In Day Out with Sammy Nestico (1991; A1 Records: FSTCD1) and "Close Your Eyes" with Billy May (1996; Coolnote).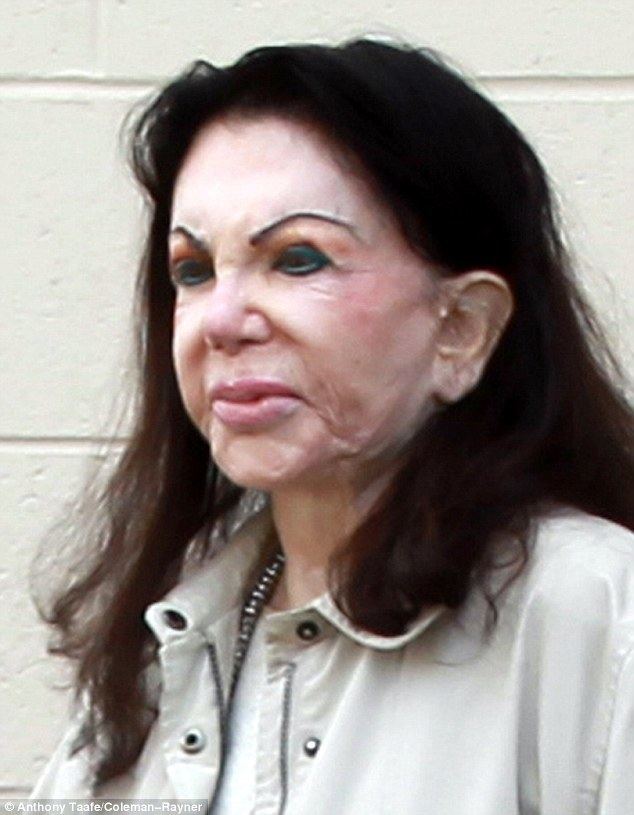 Stallone wrote and performed "Far from Over" for the 1983 film Staying Alive. The song was released mid April 1983. The song peaked at #10 on the Billboard Hot 100, becoming his only major pop hit. The song was nominated for a Golden Globe award for Best Original Song from a Motion Picture, and the album for a Grammy Award for Best Album of Original Score Written for a Motion Picture or Television Special.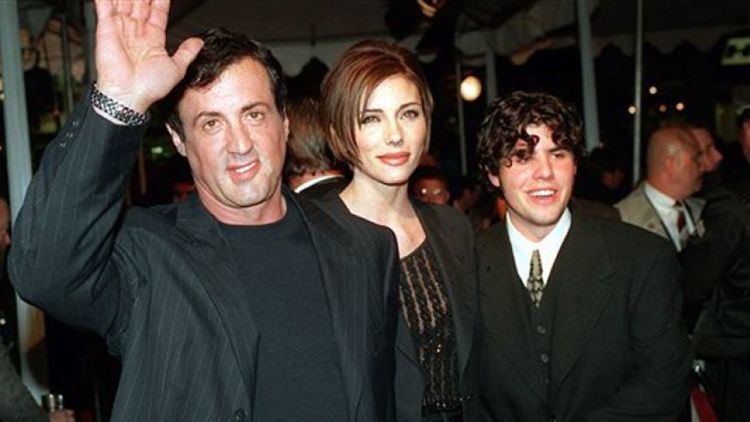 A self-titled album soon followed from RSO, in the style of 1980s pop. The album featured a slightly remixed (and abridged) version of "Far from Over" as well as the song, "Darlin'", which peaked at #81 on the Billboard Hot 100 in May 1984.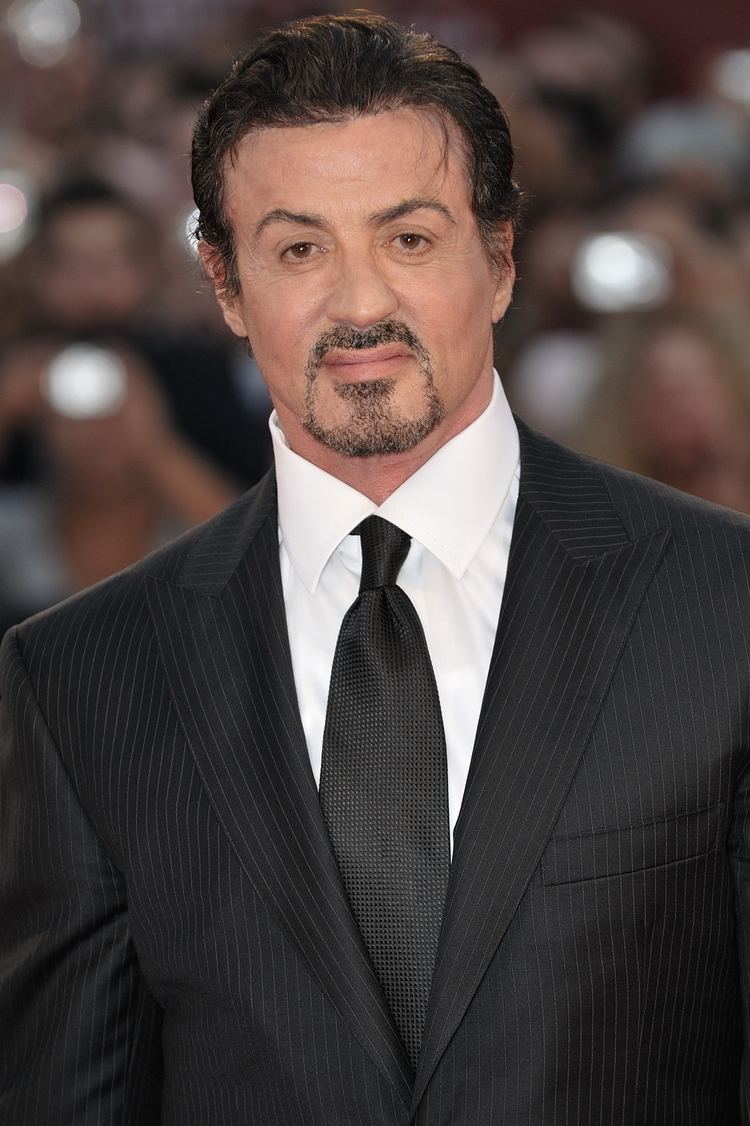 In the mid-1990s, Stallone became the subject of a running gag on Saturday Night Live, during its "Weekend Update" segment hosted by Norm Macdonald. During each episode, Macdonald (at some point in the mock-newscast) would read a legitimate news headline, then would propose a question asking the cause of that news, which would always be answered by, "You guessed it—Frank Stallone." At that moment, a publicity photo of Stallone would appear on the screen behind Macdonald.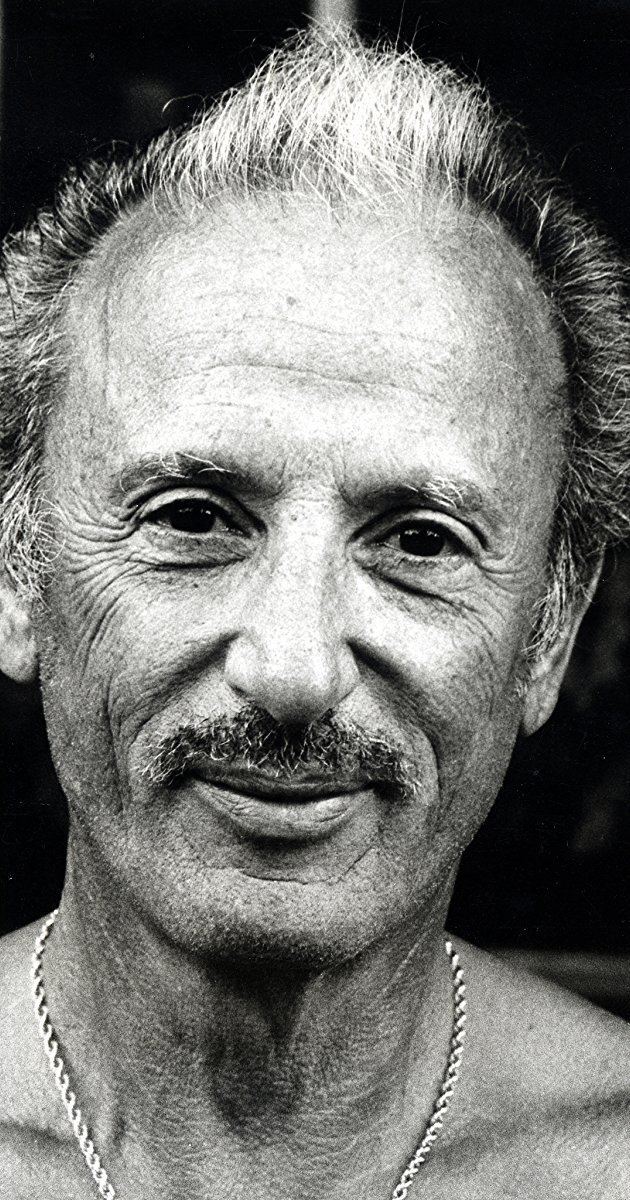 Example: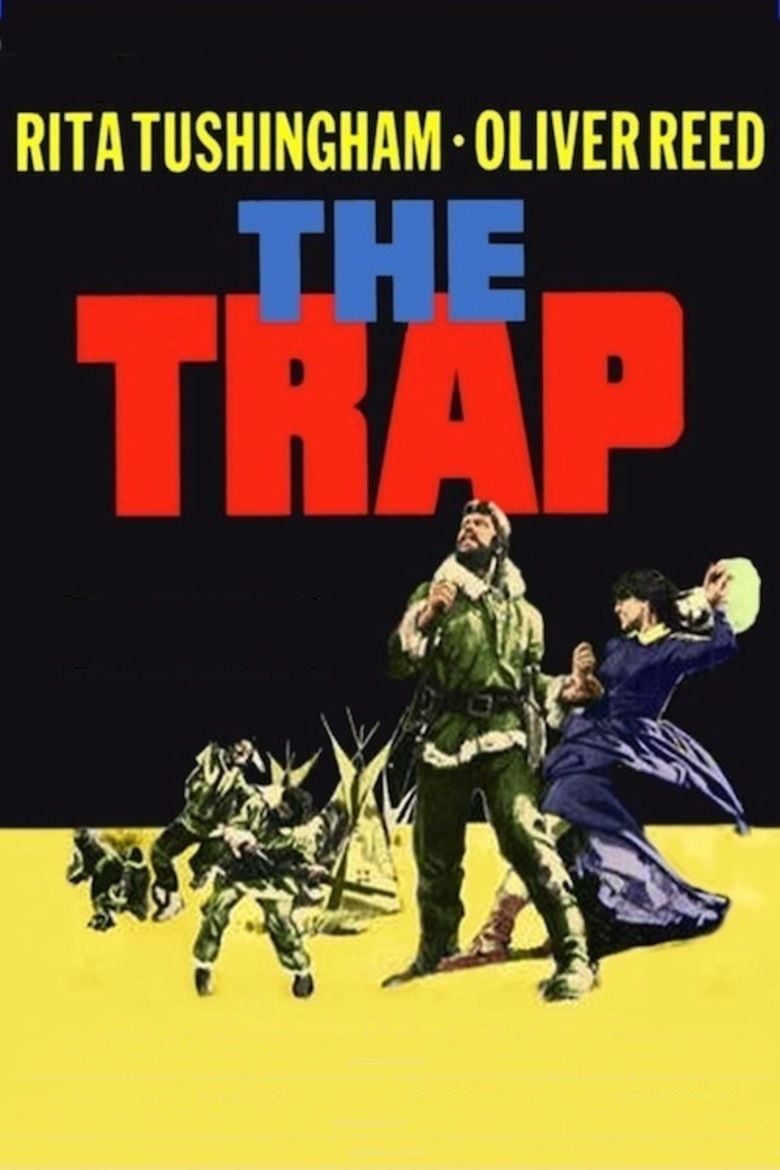 In economic news, unemployment figures rose slightly for the month of October, with declines in the Dow Jones and NASDAQ. The reason for the sudden downturn? You guessed it—Frank Stallone.
Stallone also played himself in a recurring role on the short-lived sitcom Movie Stars, alongside fellow celebrity siblings Don Swayze and Joey Travolta.
2000s and 2010s
Stallone is also an amateur boxer and appeared as a boxing consultant on the NBC reality television series The Contender in 2005. Frank Stallone has appeared on the Howard Stern Radio and television show on several occasions. During one appearance on the Howard Stern Show, Frank Stallone had a boxing match with television reporter Geraldo Rivera; Frank Stallone won the bout.
In 2007, he appeared as himself at a meeting of 'Siblings Anonymous' in the film Fred Claus (see cast list).
In 2008, he embarked on a tour with his own Frank Stallone Band, which features himself on lead vocals and rhythm guitar.
Stallone was a contestant on Hulk Hogan's Celebrity Championship Wrestling, a reality competition series on CMT that followed 10 celebrity contestants as they trained to be professional wrestlers. He was the second celebrity eliminated and was also eliminated in the second episode.
He has also appeared in a fourth season episode of Tim and Eric Awesome Show, Great Job! where he sang about how he was going to turn his fictional daughter's bedroom into a computer room and kick her out of the house.
He performed a one off show, "Let Me Be Frank With You" at the Forum Theatre in Melbourne, Australia, which was organized by Hamish and Andy on August 18, 2010.
Discography
Frank Stallone (1984)
Day in Day Out (1991)
Close Your Eyes (1993)
Soft and Low (1999)
Full Circle (2000)
Frankie and Billy (2002)
Stallone on Stallone – By Request (2002)
In Love in Vain (2003)
Songs from the Saddle (2005)
Let Me Be Frank With You (2010)
Filmography
Transformers: Robots in Disguise (2015) .... Thunderhoof (voice)
Reach Me (2014) .... Ben
Night Claws (2012) .... Testi
Taken by Force (2006) .... Schultz
Z Rock (2009) .... Himself
Tim and Eric Awesome Show, Great Job! (2009) .... Himself
Fred Claus (2007) .... Himself
Rocky Balboa (2006) .... diner patron
Angels with Angles (2005) .... Elvis Presley
Hitters (2002) .... Spilotri
Get Carter (2000) (cameo) .... guy at funeral
Doublecross On Costa's Island (1997) .... Marty Moretti
The Good Life (1997)
Ground Rules (1997)
Strange Wilderness (1997) .... Old Man
Total Force (1997) .... Jack O'Hara
Billy Lone Bear (1996)
The Garbage Man (1996)
Public Enemies (1996) .... Alvin Karpis
Lethal Cowboy (1995) .... Frank
Taken Alive (1995) .... Marty Moretti
Tombstone (1993) .... Ed Bailey
Return of the Roller Blade Seven (1993) .... Black Knight
The Legend of the Rollerblade Seven (1992) .... The Black Knight
Hudson Hawk (1991) .... Cesar Mario
The Roller Blade Seven (1991) .... Black Knight
Terror in Beverly Hills (1991) .... Hack Stone
Lethal Games (1990) .... Mac Richards
Masque of the Red Death (1990) .... Duke
Ten Little Indians (1989) .... Capt. Philip Lombard
Easy Kill (1989) .... Frank Davies/Alex Anderson
Order of the Eagle (1989) .... Quill
Prime Suspect (1989) .... Gene Chambers
Miami Vice (1988) ... Billy
Heart of Midnight (1988) .... Ledray
Killing Blue (1988) .... Jack Miskowski
Crossing the Mob (1988) (TV) .... Anthony D'Amato
Fear (1988) ... Armitage
Take Two (1988) ... Ted
Barfly (1987) .... Eddie
Outlaw Force (1987) ... Grady Purella
The Pink Chiquitas (1987) ... Tony Mareda Jr.
Savage Harbor (1987) ... Joe
W.A.R. Women Against Rape (1987) ... Walter Taggert
The Road to Freedom: L. Ron Hubbard and Friends ... Himself
Rambo: First Blood Part II (1985) ... singer ("Peace In Our Life")
Staying Alive (1983) ... Carl
Hotline (1982) ... Barnie
Rocky III (1982) ... singer
Rocky II (1979) ... singer
Paradise Alley (1978) ... singer
Rocky (1976) ... streetcorner singer
References
Frank Stallone Wikipedia
(Text) CC BY-SA