Frank McGlynn (born 1986) is an Irish sportsperson. He plays Gaelic football with his local club Glenfin and has been a member of the Donegal senior inter-county team since 2006. In 2015, Pat Spillane included McGlynn in his top 40 footballers in the game today.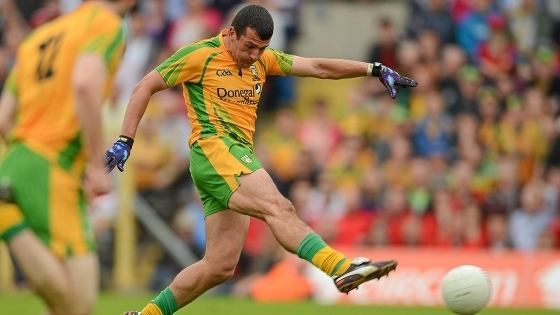 Among other accolades, he has one All Star to his name (2012), one All-Ireland Senior Football Championship (2012), three Ulster Senior Football Championships (2011, 2012 and 2014). He was shortlisted for All Stars Footballer of the Year in 2012, but the award went to team-mate Karl Lacey.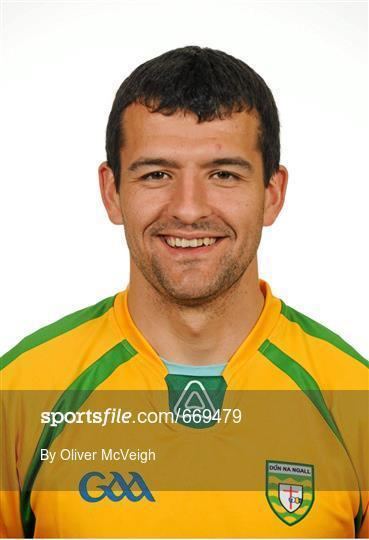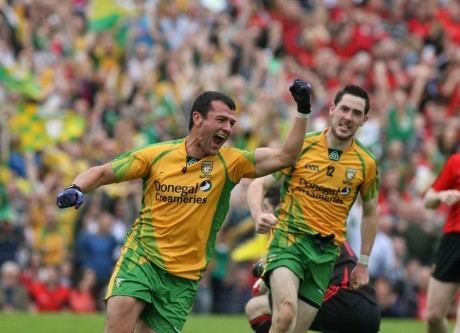 McGlynn played association football for Drumkeen United as a youngster. He has also played soccer for Finn Harps at underage level. His talent earned him trials with Wolverhampton Wanderers, Leeds United, Preston North End in soccer's English Football League. He played and scored for Everton in the Milk Cup - in a team which also featured Wayne Rooney, who went on to become one of the most-capped players and highest goalscorers in England team history.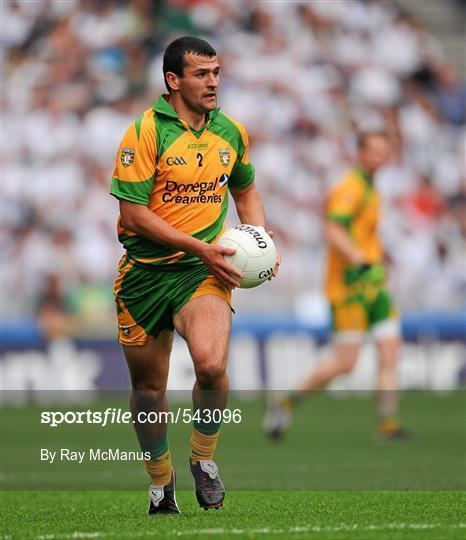 McGlynn made his senior inter-county debut in 2006.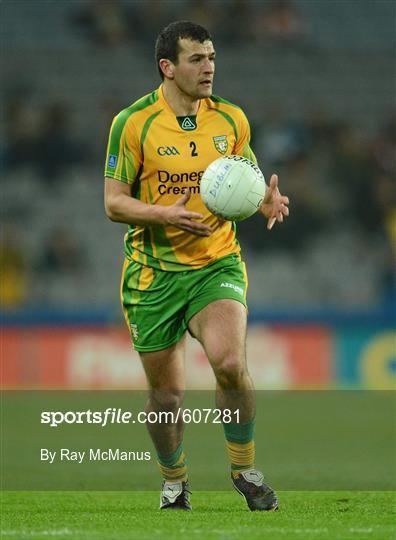 A prominent part of the inter-county teams of the Jim McGuinness era, McGlynn won his first Ulster Senior Football Championship winners' medal with Donegal on 17 July 2011, becoming the first man from the Glenfin club to achieve this. He had a terrific game on 22 July 2012 as Donegal retained the Ulster title for the first time in its history with a 2-18 to 0-13 victory over Down. His goal that day sealed the win and remains the only goal he has scored for his county as of September 2017.
Indeed, McGlynn's first Championship point only came in the 2012 Ulster Senior Football Championship. This was against Cavan; he followed this with a point against Derry, that goal against Down in the provincial final and yet another point in the All-Ireland Senior Football Championship semi-final victory against Cork. He added another point against Mayo in the 2012 All-Ireland Senior Football Championship Final, bringing his 2012 championship season total to 1-04. For a player in the left-full-back position this is considered a remarkable achievement at senior level.
His next Championship match against Down was memorable for different reasons. Coming in the 2013 Ulster Senior Football Championship, McGlynn was concussed, as was team-mate Ryan Bradley, causing manager McGuinness to voice fears that one of his players would receive a spinal injury or a neck injury if the behaviour of their opponents continued in this way.
McGlynn made his 100th inter-county appearance against Armagh in the 2014 Dr. McKenna Cup.
McGlynn is married to Diane, who also plays for their club Glenfin. They have three children: Harry, Gracie and Lucas. A teacher by profession, he has taught at Stramore National School, Glendowan, Churchill, Glenswilly. He enjoys darts and cards.
Team
1 All-Ireland Senior Football Championship (2012)
3 Ulster Senior Football Championships (2011, 2012, 2014)
1 National Football League Division 1 (2007)
1 National Football League Division 2 (2011)
2 Dr. McKenna Cups (2009, 2010)
Individual
The Star Player of the Year (2012)
1 All Star (2012)
2 Irish News Ulster All-Stars (2011, 2012)
1 The Sunday Game Team of the Year (2012)
June 2012 Donegal News Sports Personality Winner