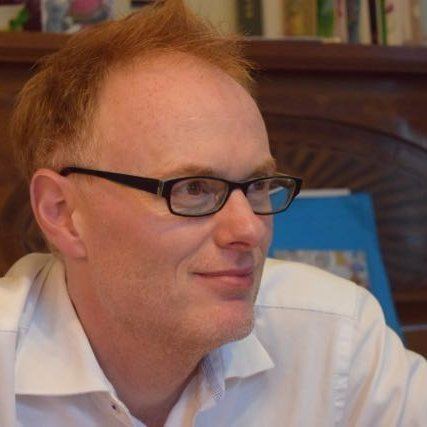 Founded in 2009, INSTITUTE is an artist management and multi-platform production company focused on editorial, cultural and commercial clients. INSTITUTE represents filmmakers and photographers, and operates out of Los Angeles and London. In 2015, INSTITUTE created a distribution arm to the company called The Story Institute, which focuses on the distribution of long-form photographic stories.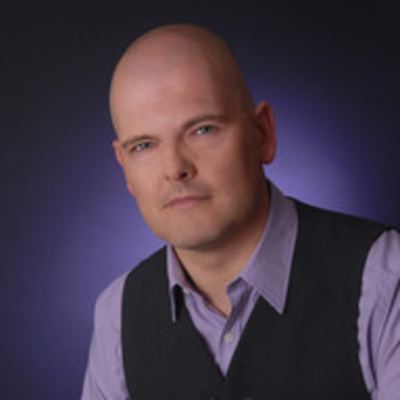 Since founding the production company in 2003, Evers has run Evergreen Pictures with his wife, photographer and filmmaker, Lauren Greenfield.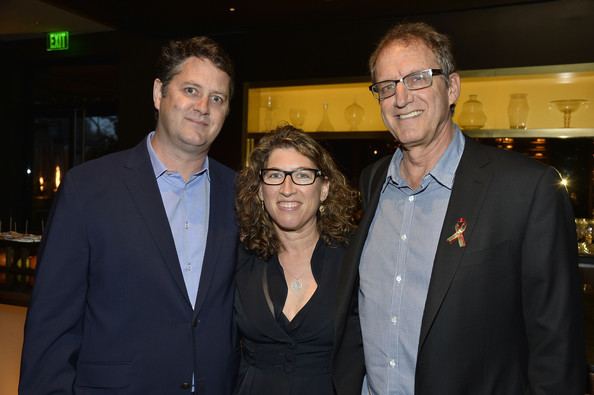 Evergreen Pictures is currently in production on two new feature-length documentary films, Generation Wealth (2017) and Fantasy Island (doc) (2017).
The company's first feature documentary film, The Queen of Versailles, was directed by Greenfield and debuted at the Sundance Film Festival 2012, where it was selected to be the Opening Night film. The film was acquired by Magnolia Pictures and was theatrically released on July 20th, 2012 throughout the US, ultimately grossing over $2,400,000 at the box office. The film was also acquired by Bravo for US television broadcast in Spring 2013. Greenfield was awarded the Directing Award by the Sundance Jury, the Grand Jury Prize from the Brisbane International Film Festival, a Best Director Award from the RiverRun Film Festival, and the Special Jury Documentary Feature prize from the deadCenter Film Festival. "The Queen of Versailles" was also nominated for Best Documentary Film, 2012 by the International Documentary Association (IDA).
In 2015, Evergreen Pictures produced a documentary series in partnership with GQ/Conde Nast Entertainment, called Bling Dynasty (3 million views on YouTube), and a short documentary film called Magic City: A Film by Lauren Greenfield (over 5 million views on YouTube, TheScene.com & GQ.com). In January 2016, "Magic City" was nominated for Best Video by ASME (the American Society of Magazine Editors).
In May 2011, Evergreen Pictures produced "Beauty CULTure", a 30 minute long documentary film by Greenfield for The Annenberg Space for Photography (Annenberg Foundation). "Beauty CULTure" had its US theatrical debut at the 2012 Tribeca Film Festival, where it was selected for the Shorts Documentary competition.
In December 2010, Evergreen Pictures produced a series of "documercials" for Chiat Day/Gatorade, called BECOME and directed by Greenfield, in conjunction with an accompanying national advertisement print campaign for Gatorade (also photographed by Greenfield).
Earlier in 2010, Evergreen Pictures produced a short video, Fashion Show, which debuted on New York Magazine's website, accompanying a photographic portfolio by Greenfield as part of New York Magazine's annual Fashion issue. An exercise in the deconstruction of fashion and fashion week in Paris, Milan and Yew York, "Fashion Show" was screened by the Sundance Institute as a short film accompanying Isaac Mizrahi's documentary film, Unzipped, and the short was screened in a number of film festivals.
In 2007, Evergreen Pictures produced "kids + money" a 14-minute series of webisodes for The New York Times Magazine, after which it shot additional materials and produced an expanded 32-minute short film, which was sold to HBO, was distributed around the world, and garnered numerous international short film awards.
In addition to producing documentary films, Evergreen Pictures has also developed Greenfield's books and photography as feature films and television series with Columbia Pictures, Fox Searchlight, Universal Pictures, and NBC. Evergreen Pictures has also been responsible for the design, production and management of several traveling exhibition programs for Greenfield - Fast Forward, "Girl Culture", and "Thin", which have appeared in more than 50 venues worldwide and seen by more than a million visitors.
Evers is also the co-founder and former co-chair of the New York Photo Festival (NYPH), a festival dedicated to contemporary photography. The third New York Photo Festival 2010 (NYPH'10) took place from May 12 to May 16, 2010. Evers resigned from the New York Photo Festival in June 2010 to start up the Future of StoryTelling with Charles Melcher and Melcher Media.
From late 2004 to mid-2008, Evers stepped in to help effect a turnaround of the VII Photo Agency, where his wife (Greenfield) was an owner/member at the time. During this period, the agency expanded its roster and sales operation, opening offices in New York and Los Angeles, while creating a number of branded initiatives, including the VII Network, VII Masterclass, VII Seminar, VII gallery, VII bookstore, and VII Visionaires. He left to launched an artist management company, INSTITUTE. Greenfield subsequently left VII in September 2009 to join INSTITUTE.
Before entering the photography business, Frank ran video game production studios producing over 50 interactive games for Sierra Entertainment, Activision and Disney Interactive (1995–2002). His most successful video game series were MechWarrior, Interstate '76, Who Wants to Be a Millionaire? and the Kingdom Hearts series (over 10 million units sold generating over $500 million in retail sales), a joint venture between Disney Interactive and Square Japan. In addition to producing games, he was also the Director of Silent Thunder: A-10 Tank Killer II and The Mask, one of the first CD-ROM interactive comic books.
Earlier in his career, Evers was the film executive responsible for finding the script and packaging the movie, "Swimming with Sharks", while also handling finance and distribution for a small independent film company, Cineville, which produced "The Crew" (1994) and "Mi Vida Loca" (1993).
Frank is a graduate of Harvard University ('87), where he earned a B.A. in East Asian Studies. He holds the Irish Junior Men's record holder in the Pole Vault (4.60m), and has held the record since March 1983.