Full Name

Frank Cullotta




Name

Frank Cullotta




Known for

gangster




Occupation

Enforcer Earner




Nationality

American





Born

December 14, 1938 (

1938-12-14

) Chicago Illinois, U.S.


Died

August 20, 2020 (aged 81) Las Vegas, Nevada, U.S.




Similar

Anthony Spilotro, Michael Spilotro, Frank Rosenthal
Frank Cullotta interview by Stephen Jacobs of JacobsLadderShow.com
Frank Cullotta (December 14, 1938 – August 20, 2020), was a former enforcer for the Chicago Outfit, leader of the "Hole in the Wall" gang, and a friend of notorious mobster Tony Spilotro. In later life, having given evidence against Spilotro, he wrote a book about his experiences.
Contents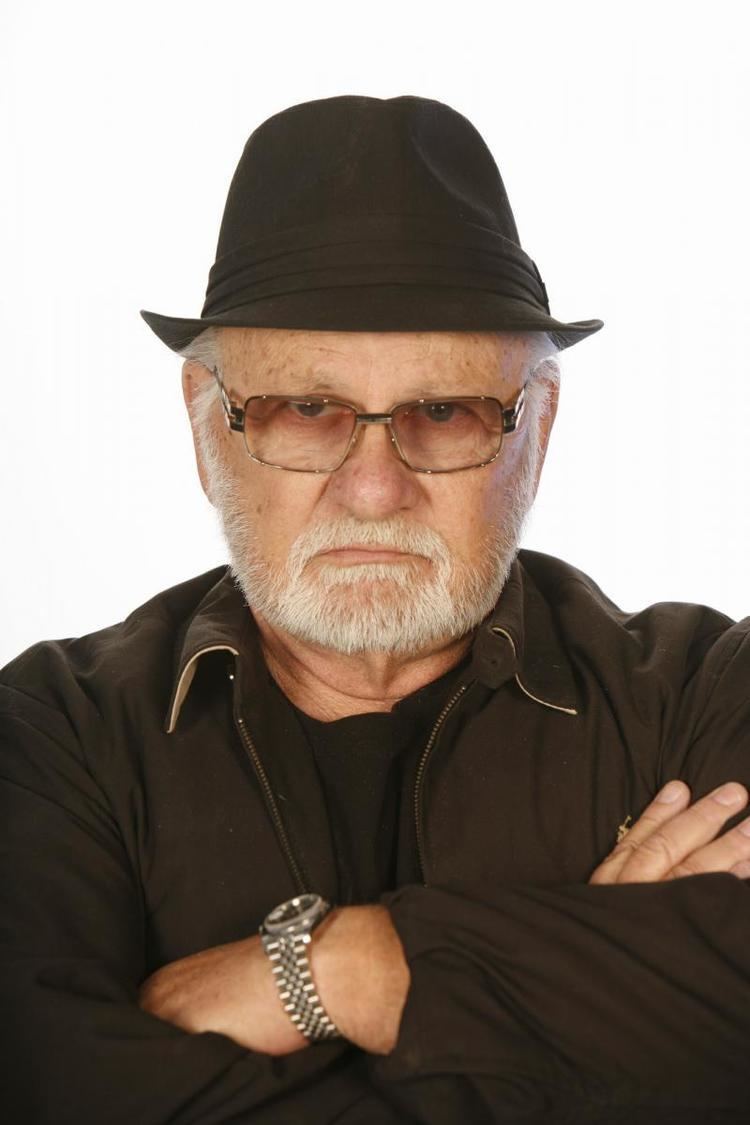 Frank cullotta interview by stephen jacobs of jacobsladdershow com
Early years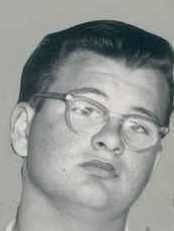 Cullotta was born on December 14, 1938, in Chicago, Illinois. He entered Steinmetz High School in 1953. He began his criminal career as a teenager, graduating from petty theft to Burglary, armed robbery, arson, and murder.
Murder of Sherwin Lisner
On October 10, 1979, Cullotta murdered Sherwin "Jerry" Lisner because Lisner had provided information to the police about crimes that Cullotta and Spilotro had committed. Cullotta asked Spilotro to seek permission from his superiors to carry out the killing.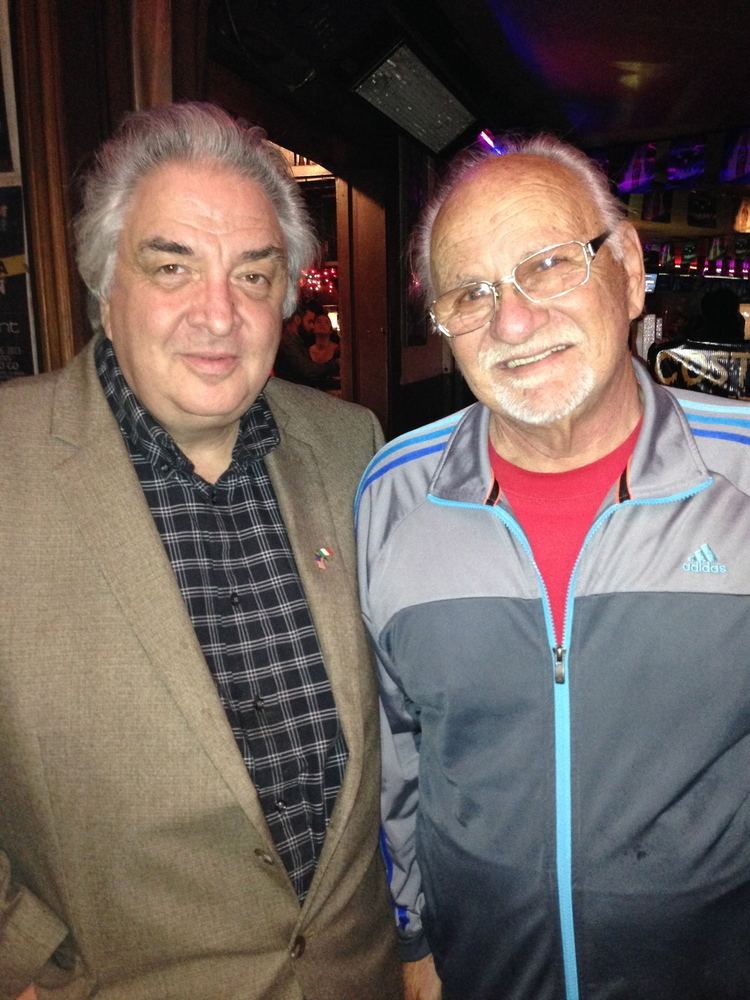 Cullotta enlisted Wayne Matecki, a friend from Chicago, to help. Cullotta called Lisner and asked to talk to him alone. When Lisner invited him to his house, Cullotta went inside while Matecki waited in the car. Cullotta got Lisner away from the front door by having him investigate a strange noise, then shot him twice in the back of the head with a .22 caliber handgun. After a chase through the house, Cullotta overpowered Lisner, who claimed that his wife knew that Cullotta was there. Cullotta tried to strangle Lisner with the cable of a water cooler, but it snapped. Matecki, who had entered the house, held a cushion over Lisner's head while Cullotta reloaded the gun. Cullotta then shot Lisner in the head.
Cullotta and Matecki dumped Lisner's body in the backyard pool and cleaned the blood off the furniture and floor. They searched the house for documents naming Cullotta and Spilotro, and for security cameras and recorders. They found nothing, and Matecki flew back to Chicago the same night.
Hole in the Wall Gang
In 1979, Tony Spilotro assembled a group of experienced thieves, safecrackers, and murderers, including Wayne Matecki, Larry (Crazy Larry) Neumann, Ernie Davino, and Leo Guardino. Frank Cullotta was the leader, operating in Las Vegas. The burglary group became known in the media as the "Hole in the Wall Gang" because of it's skill in smashing entry holes through exterior walls or cutting through the roof of buildings during their burglaries. They committed many high end burglaries, and made large amounts of money. On July 4, 1981, most of the HITWG gang was arrested during a well planned burglary at Bertha's Gifts and Furnishings on Sahara Blvd. Bertha's was a very large store with 35 employees, and was estimated to be doing about 15 million dollars a year in gross sales. Bertha's customers included Las Vegas entertainers like Wayne Newton and Liberace. Frank Cullotta, Wayne Matecki, Ernie Davino, Leo Guardino, Joe Blasko, and Larry Neumann were all arrested in and around Bertha's Gifts, and each charged with burglary, conspiracy to commit burglary, attempted grand larceny, and possession of burglary tools.
Learning from a FBI tape a few months later that Tony Spilotro had ordered a hit on him, Frank Cullotta entered the federal witness protection program early in 1982 and admitted to the FBI that he had arranged the murders of James Miraglia and Billy McCarthy, known as the "M&M Murders", on behalf of Spilotro. He also admitted to the Sherwin Jerry Lisner murder and provided information about many burglaries.
By this time, Cullotta and Spilotro were on bad terms and Spilotro had become very mistrustful. On one occasion, Spilotro made Cullotta and others enter a jacuzzi in swim suits to check if they were wired. The Las Vegas authorities discovered that Spilotro knew that Cullotta had provided the FBI with information about the M&M Murders and various other crimes. Spilotro ordered Neumann to kill Davino. In September 1983, Spilotro was indicted on murder and racketeering charges, with Cullotta as the key witness, but he was acquitted. (The trial judge was convicted in 1992 for taking bribes.) Neumann was also tried and was sentenced to life imprisonment for conspiracy to murder. Stolen property was discovered at Cullotta's home in November 1983 and he was sentenced to eight years' imprisonment.
Life after crime
Martin Scorsese's 1995 film Casino is based on the lives of Spilotro and Frank "Lefty" Rosenthal as portrayed in Nicholas Pileggi's 1995 book Casino. Cullotta—renamed "Frank Marino" in the film and portrayed by actor Frank Vincent—was hired as a technical advisor for the movie. Cullota also played the role of a hitman who carries out several murders, one of which is similar to the 1979 murder of Sherwin Lisner.
Cullotta wrote Cullotta: The Life of a Chicago Criminal, Las Vegas Mobster, Government Witness, and a Tony Spilotro biography: THE RISE AND FALL OF A 'CASINO' MOBSTER: The Tony Spilotro Story Through A Hitman's Eyes , and was involved in making several documentaries. He co-hosted AMC Mob Month alongside Henry Hill in 2011, and in 2012 he was inducted into the Mob Museum in Las Vegas. Cullotta is known as an underworld historian and an expert on organized crime. In 2013 he told his story in an episode of Banged Up Abroad.
Cullotta appeared in the season 5 premiere of Bar Rescue where he gave commentary to the Las Vegas bar he visits, Champagne's (formerly Champagne's Cafe). He also appeared during the bar's grand re-opening.
Death
On August 20, 2020, Cullotta died at the age of 81 in a Las Vegas hospital from complications related to COVID-19 and other medical issues, amid its pandemic in Nevada. His death was also announced on his YouTube channel, "Coffee with Cullotta".
References
Frank Cullotta Wikipedia
(Text) CC BY-SA