Name

Francois Couperin




Role

Composer






Died

September 11, 1733, Paris, France




Children

Marguerite-Antoinette Couperin, Marie-Madeleine Couperin




Compositions

Les Barricades Mysterieuses, Les Barricades Mysterieuses, Les Folies francoises - ou Les Dominos, Les Folies francoises - ou Les Dominos, Pieces d'Orgue, Pieces d'Orgue, Onzieme ordre de clavecin en do majeur: No 5 Les Fastes de la grande et ancienne Mxnxstrxndxsx, Onzieme ordre de clavecin en do majeur: No 5 Les Fastes de la grande et ancienne Mxnxstrxndxsx, Deuxieme ordre de clavecin en re majeur: No 14 La Florentine, Deuxieme ordre de clavecin en re majeur: No 14 La Florentine, Lecons de tenebres, Lecons de tenebres, Concerts royaux, Concerts royaux, Concert Royal IV: III Courante Francoise Galament, Concert Royal IV: III Courante Francoise Galament, Messe pour les Couvents: V Agnus Dei: Petit Plein jeu, Messe pour les Couvents: V Agnus Dei: Petit Plein jeu, Deuxieme ordre de clavecin en re majeur: No 12 La Diane et Fanfare pour la suite de la Diane, Deuxieme ordre de clavecin en re majeur: No 12 La Diane et Fanfare pour la suite de la Diane, Messe pour les Couvents: IV Sanctus: 2e Couplet Recit de Cornet, Messe pour les Couvents: IV Sanctus: 2e Couplet Recit de Cornet, Vingt-sixieme ordre de clavecin en fa diese mineur: No 2 Gavotte, Vingt-sixieme ordre de clavecin en fa diese mineur: No 2 Gavotte, Messe a l'usage des Paroisses: Dialogue sur les Grands jeux 9e et dernier Couplet, Messe a l'usage des Paroisses: Dialogue sur les Grands jeux 9e et dernier Couplet, Premier ordre de clavecin en sol mineur: No 16 L'Enchanteresse, Premier ordre de clavecin en sol mineur: No 16 L'Enchanteresse, Treizieme ordre de clavecin en si mineur: No 2 Les Rozeaux, Treizieme ordre de clavecin en si mineur: No 2 Les Rozeaux, Vingt-quatrieme ordre de clavecin en la majeur: No 2 Les Jeunes Seigneurs, Vingt-quatrieme ordre de clavecin en la majeur: No 2 Les Jeunes Seigneurs, Neuxieme ordre de clavecin en la majeur: No 7 La Seduisante, Neuxieme ordre de clavecin en la majeur: No 7 La Seduisante, Premier ordre de clavecin en sol mineur: No 18 Les Plaisirs de St Germain en Laye, Premier ordre de clavecin en sol mineur: No 18 Les Plaisirs de St Germain en Laye, Troisieme ordre de clavecin en do mineur: No 4 La Lugubre, Troisieme ordre de clavecin en do mineur: No 4 La Lugubre, Messe a l'usage des Paroisses: Duo sur les Tierces 3e Couplet, Messe a l'usage des Paroisses: Duo sur les Tierces 3e Couplet, Vingt-quatrieme ordre de clavecin en la majeur: No 6 La Divine-Babiche - ou Les Amours badins, Vingt-quatrieme ordre de clavecin en la majeur: No 6 La Divine-Babiche - ou Les Amours badins, Dixieme ordre de clavecin en re majeur: No 1 La Triomphante: II L'Allegresse des vainqueurs, Dixieme ordre de clavecin en re majeur: No 1 La Triomphante: II L'Allegresse des vainqueurs, La Superbe: V Air tendre, La Superbe: V Air tendre, Vingt-sixieme ordre de clavecin en fa diese mineur: No 4 L'Epineuse, Vingt-sixieme ordre de clavecin en fa diese mineur: No 4 L'Epineuse, Concert Royal IV: I Prelude Gravement, Concert Royal IV: I Prelude Gravement, Dixieme ordre de clavecin en re majeur: No 7 Les Bagatelles, Dixieme ordre de clavecin en re majeur: No 7 Les Bagatelles, Septieme ordre de clavecin en sol majeur: No 2 Les Petits Ages: II L'Enfantine, Septieme ordre de clavecin en sol majeur: No 2 Les Petits Ages: II L'Enfantine, Deuxieme ordre de clavecin en re majeur: No 9 Passe-pied, Deuxieme ordre de clavecin en re majeur: No 9 Passe-pied, Deuxieme ordre de clavecin en re majeur: No 7 Menuet, Deuxieme ordre de clavecin en re majeur: No 7 Menuet, Concert a deux Violoncelles: IV Chaconne, Concert a deux Violoncelles: IV Chaconne, Vingt-cinquieme ordre de clavecin en mi bemol majeur / do mineur: No 3 La Monflambert, Vingt-cinquieme ordre de clavecin en mi bemol majeur / do mineur: No 3 La Monflambert, Vingt-troisieme ordre de clavecin en fa majeur: No 1 L'Audacieuse, Vingt-troisieme ordre de clavecin en fa majeur: No 1 L'Audacieuse, Messe a l'usage des Paroisses: Plein chant de l'Agnus Dei - en Basse et en Taille alternativement, Messe a l'usage des Paroisses: Plein chant de l'Agnus Dei - en Basse et en Taille alternativement, Premier ordre de clavecin en sol mineur: No 3 Seconde Courante, Premier ordre de clavecin en sol mineur: No 3 Seconde Courante, Quatrieme ordre de clavecin en fa majeur: No 3 La Pateline, Quatrieme ordre de clavecin en fa majeur: No 3 La Pateline, Vingt-quatrieme ordre de clavecin en la majeur: No 4 Les Guirlandes, Vingt-quatrieme ordre de clavecin en la majeur: No 4 Les Guirlandes, Messe a l'usage des Paroisses: Pleint chant 5e et dernier Couplet, Messe a l'usage des Paroisses: Pleint chant 5e et dernier Couplet, Vingt-deuxieme ordre de clavecin en re majeur: No 3 L'Anguille, Vingt-deuxieme ordre de clavecin en re majeur: No 3 L'Anguille, Troisieme ordre de clavecin en do mineur: No 1 La Tenebreuse - allemande, Troisieme ordre de clavecin en do mineur: No 1 La Tenebreuse - allemande, Messe pour les Couvents: II Gloria: 6e Couplet Dialogue sur la voix humaine, Messe pour les Couvents: II Gloria: 6e Couplet Dialogue sur la voix humaine, Seizieme ordre de clavecin en sol majeur: No 3 Les Vestales, Seizieme ordre de clavecin en sol majeur: No 3 Les Vestales, Vingt-deuxieme ordre de clavecin en re majeur: No 1 Le Trophee, Vingt-deuxieme ordre de clavecin en re majeur: No 1 Le Trophee, Messe pour les Couvents: II Gloria: 2e Couplet Petitte fugue sur le Chromhorne, Messe pour les Couvents: II Gloria: 2e Couplet Petitte fugue sur le Chromhorne, Cinquieme ordre de clavecin en la majeur: No 3 Seconde Courante, Cinquieme ordre de clavecin en la majeur: No 3 Seconde Courante, Messe pour les Couvents: IV Sanctus: Premier Couplet du Sanctus Plein jeu, Messe pour les Couvents: IV Sanctus: Premier Couplet du Sanctus Plein jeu, Septieme ordre de clavecin en sol majeur: No 2 Les Petits Ages: I La Muse Naissante, Septieme ordre de clavecin en sol majeur: No 2 Les Petits Ages: I La Muse Naissante, Messe a l'usage des Paroisses: Dialogue en trio du Cornet et de la Tierce 8e Couplet, Messe a l'usage des Paroisses: Dialogue en trio du Cornet et de la Tierce 8e Couplet, Les Nations : Quatrieme Ordre - « La Piemontoise » : V Sarabande, Les Nations : Quatrieme Ordre - « La Piemontoise » : V Sarabande, Douzieme ordre de clavecin en mi majeur: No 7 La Boulonoise, Douzieme ordre de clavecin en mi majeur: No 7 La Boulonoise, Concert Royal IV: VII Forlane Rondeau gayement, Concert Royal IV: VII Forlane Rondeau gayement, Deuxieme ordre de clavecin en re majeur: No 5 L'Antonine, Deuxieme ordre de clavecin en re majeur: No 5 L'Antonine




Similar People

Jean‑Philippe Rameau, Louis Couperin, Marin Marais, Domenico Scarlatti, Jordi Savall
Couperin: Complete Chamber Music (Full Album)
Francois Couperin ([fʁɑ̃swa kupʁẽ]; 10 November 1668 – 11 September 1733) was a French Baroque composer, organist and harpsichordist. He was known as Couperin le Grand ("Couperin the Great") to distinguish him from other members of the musically talented Couperin family.
Contents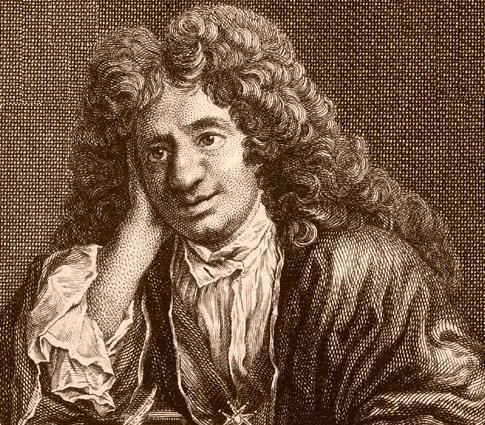 Life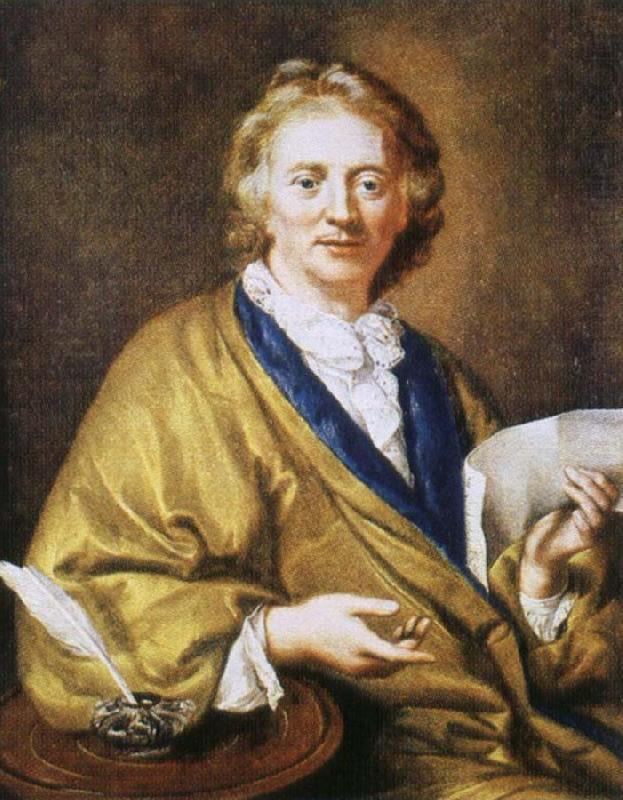 Couperin was born into one of the best known musical families of Europe. His father Charles was organist at Church Saint-Gervais in Paris, a position previously occupied by Charles' brother Louis Couperin, a highly regarded keyboard virtuoso and composer whose career was cut short by an early death. As a boy, Francois must have received his first music lessons from his father. Unfortunately, Charles died in 1679. The church council at Saint-Gervais hired Michel Richard Delalande to serve as new organist, with the condition that Francois would replace him at age 18. Meanwhile, the boy was taken care of and taught by organist Jacques-Denis Thomelin, who served both at the court and at the famous church of St Jacques-de-la-Boucherie. According to a biography by Evrard Titon du Tillet, Thomelin treated the boy extremely well and became "a second father" to him. Francois's talent must have manifested itself quite early, since already by 1685 the church council agreed to provide him with a regular salary even though he had no formal contract.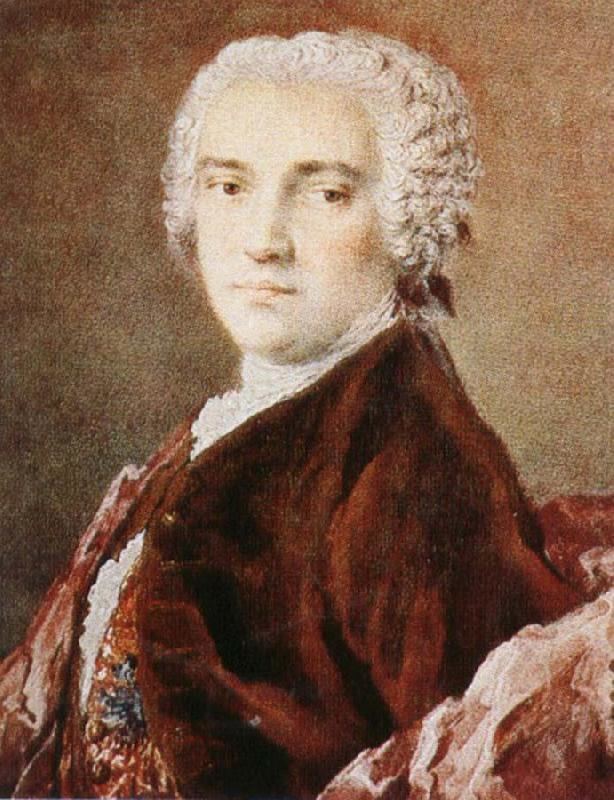 Couperin's mother Marie (nee Guerin) died in 1690, but otherwise his life and career were accompanied by good fortune. In 1689 he married one Marie-Anne Ansault, daughter of a prosperous well-connected family. The next year saw the publication of Couperin's Pieces d'orgue, a collection of organ masses that was praised by Delalande (who may have assisted with both composition and publication). In three more years Couperin succeeded his former teacher Thomelin at the court. The new appointment was extremely prestigious and brought Couperin in contact with some of the finest composers of his time, as well as numerous members of the aristocracy. His earliest chamber music dates from around that time. The numerous duties Couperin carried out at the court were accompanied by duties as organist at Saint Gervais, and also by the composition and publication of new music. He obtained a 20-year royal privilege to publish in 1713 and used it immediately to issue the first volume (out of four) of his harpsichord works, Pieces de clavecin. A harpsichord playing manual followed in 1716, as well as other collections of keyboard and chamber music. In 1717 Couperin succeeded one of his most eminent colleagues, Jean-Baptiste-Henry d'Anglebert, as ordinaire de la musique de la chambre du roi pour le clavecin, one of the highest possible appointments for a court musician. However, his involvement in the musical activities at the court may have lessened after Louis XIV's death in 1715.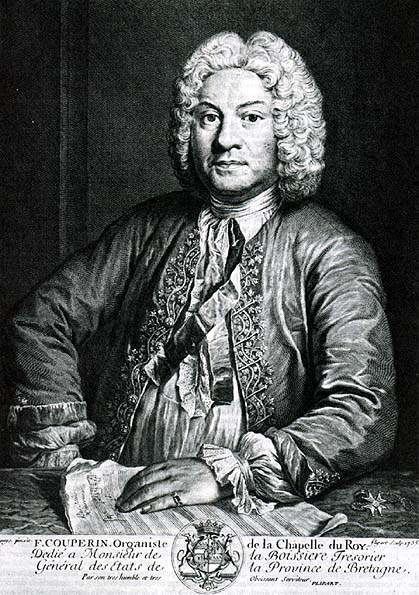 Couperin's health declined steadily throughout the 1720s. The services of a cousin were required by 1723 at Saint Gervais, and in 1730 Couperin's position as court harpsichordist was taken up by his daughter Marguerite-Antoinette. Couperin's final publications were Pieces de violes (1728) and the fourth volume of harpsichord pieces (1730). The composer died in 1733. The building where Couperin and his family lived since 1724 still stands and is located at the corner of the rue Radziwill and the rue des Petits Champs. The composer was survived by at least three of his children: Marguerite-Antoinette, who continued working as court harpsichordist until 1741, Marie-Madeleine (Marie-Cecile), who became a nun and may have worked as organist at the Maubuisson Abbey, and Francois-Laurent, who according to contemporary sources left the family after Francois died.
Works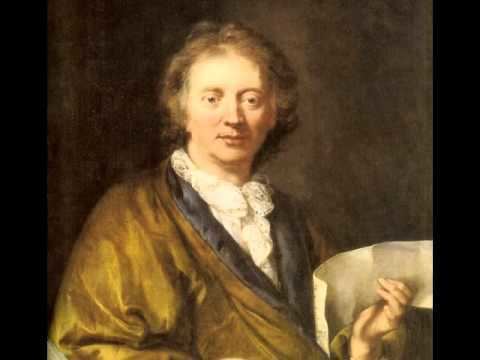 Couperin acknowledged his debt to the Italian composer Corelli. He introduced Corelli's trio sonata form to France. Couperin's grand trio sonata was subtitled Le Parnasse, ou L'apotheose de Corelli ("Parnassus, or the Apotheosis of Corelli"). In it he blended the Italian and French styles of music in a set of pieces which he called Les gouts reunis ("Styles Reunited").
His most famous book, L'art de toucher le clavecin ("The Art of Harpsichord Playing", published in 1716), contains suggestions for fingerings, touch, ornamentation and other features of keyboard technique.
Couperin's four volumes of harpsichord music, published in Paris in 1713, 1717, 1722, and 1730, contain over 230 individual pieces, which can be played on solo harpsichord or performed as small chamber works. These pieces were not grouped into suites, as was the common practice, but ordres, which were Couperin's own version of suites containing traditional dances as well as descriptive pieces. The first and last pieces in an ordre were of the same tonality, but the middle pieces could be in other closely related tonalities. These volumes were loved by Johann Sebastian Bach and, much later, Richard Strauss, as well as Maurice Ravel who memorialized their composer with Le tombeau de Couperin (Couperin's Memorial).
Many of Couperin's keyboard pieces have evocative, picturesque titles (such as "The mysterious barricades") and express a mood through key choices, adventurous harmonies and (resolved) discords. They have been likened to miniature tone poems. These features attracted Richard Strauss, who orchestrated some of them.
Johannes Brahms's piano music was influenced by the keyboard music of Couperin. Brahms performed Couperin's music in public and contributed to the first complete edition of Couperin's Pieces de clavecin by Friedrich Chrysander in the 1880s.
The early-music expert Jordi Savall has written that Couperin was the "poet musician par excellence", who believed in "the ability of Music [with a capital M] to express itself in prose and poetry", and that "if we enter into the poetry of music we discover that it carries grace that is more beautiful than beauty itself".
Organ
Only one collection of organ music by Couperin survives, the Pieces d'orgue consistantes en deux messes ("Pieces for Organ Consisting of Two Masses"), the first manuscript of which appeared around 1689–1690. At the age of 21, Couperin probably had neither the funds nor the reputation to obtain widespread publication, but the work was approved by his teacher, Michel Richard Delalande, who wrote that the music was "very beautiful and worthy of being given to the public." The two masses were intended for different audiences: the first for parishes or secular churches ("paroisses pour les fetes solemnelles"), and the second for convents or abbey churches ("couvents de religieux et religieuses"). These masses are divided into many movements in accordance with the traditional structure of the Latin Mass: Kyrie (5 movements), Gloria (9), Sanctus (3), Agnus (2), and an additional Offertoire and Deo gratias to conclude each mass.
Couperin followed techniques used in masses by Nivers, Lebegue, and Boyvin, as well as other predecessors of the French Baroque era. In the paroisses Mass, he uses plainchant from the Missa cunctipotens genitor Deus as a cantus firmus in two Kyrie movements and in the first Sanctus movement; the Kyrie Fugue subject is also derived from a chant incipit. The Mass for couvents contains no plainchant, as each convent and monastery maintained its own, non-standard body of chant. Couperin departs from his predecessors in many ways. For example, the melodies of the Recits are strictly rhythmic and more directional than previous examples of the genre. Willi Apel wrote, "this music shows a sense of natural order, a vitality, and an immediacy of feeling that breaks into French organ music like a fresh wind."
The longest piece in the collection is the Offertoire sur les grands jeux of the first Mass, which is akin to an expanded French overture in three large sections: a prelude, a chromatic fugue in minor, and a gigue-like fugue. Bruce Gustafson has called the movement a "stunning masterpiece of the French classic repertory." The second Mass also contains an Offertoire with a similar form, but this Mass is not considered as masterly as the first: Apel wrote, "In general, [Couperin] did not expend the same care for this Mass, which was written for modest abbey churches, as for the other one, which he himself certainly presented on important holidays on the organ of Saint-Gervais."
References
Francois Couperin Wikipedia
(Text) CC BY-SA