Notable works

Iola Leroy




Name

Frances Harper




Role

Poet







Genre

Poetry, short story, Essays




Spouse

Fenton Harper (m. 1860)




Children

Mary Frances Harper (1862-1908)




Died

February 22, 1911, Philadelphia, Pennsylvania, United States




Organizations founded

National Association of Colored Women's Clubs




Books

Iola Leroy, Poems on miscellaneous subjects, Minnie's Sacrifice, Sowing and Reaping, Trial and Triumph




Similar People

Mary Church Terrell, William Wells Brown, Charles W Chesnutt, Ida B Wells, Henry Louis Gates - Jr
frances harper 1875 the great problem to be solved speech performed by brianna lawrence wmv
Frances Ellen Watkins Harper (September 24, 1825 – February 22, 1911) was an African-American abolitionist, suffragist, poet and author. She was also active in other types of social reform and was a member of the Woman's Christian Temperance Union, which advocated the federal government taking a role in progressive reform.
Contents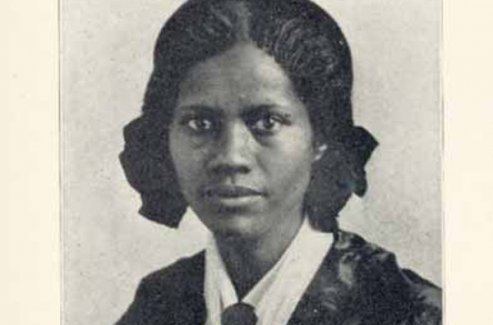 Born free in Baltimore, Maryland, she had a long and prolific career, publishing her first book of poetry at the age of 20 and her widely praised novel Iola Leroy at the age of 67. In 1850, she became the first woman to teach sewing at the Union Seminary. In 1851, alongside William Still, chairman of the Pennsylvania Abolition Society, she helped escaped slaves along the Underground Railroad on their way to Canada. She began her career as a public speaker and political activist after joining the American Anti-Slavery Society in 1853.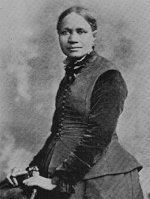 Poems on Miscellaneous Subjects (1854) became her biggest commercial success. Her short story "Two Offers" was published in the Anglo-African in 1859. She published Sketches of Southern Life in 1872. It detailed her experience touring the South and meeting newly freed Black people. In these poems she described the harsh living conditions of many. After the Civil War she continued to fight for the rights of women, African Americans, and many other social causes.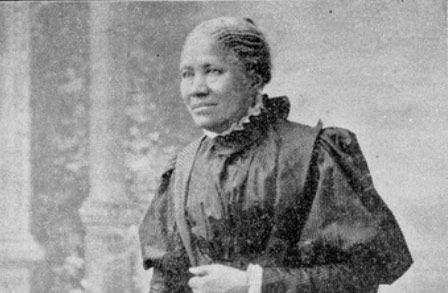 Harper helped or held high office in several national progressive organizations. In 1883 she became superintendent of the Colored Section of the Philadelphia and Pennsylvania Women's Christian Temperance Union. In 1894 she helped found the National Association of Colored Women and served as its vice president. Harper died on February 25, 1911, nine years before women gained the right to vote. Her funeral service was held at the Unitarian Church on Chestnut Street in Philadelphia. She was buried in Eden Cemetery, next to her daughter, who had died two years before.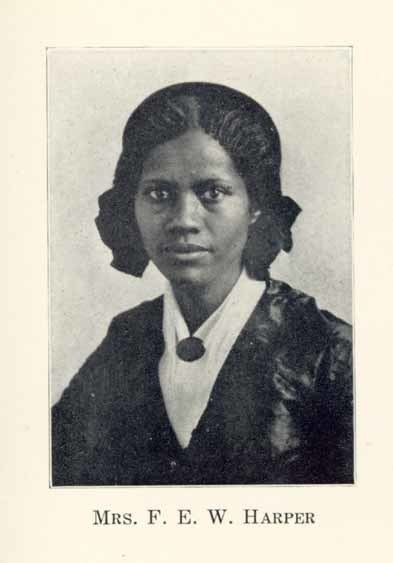 Ethiopia by frances harper
Early life and education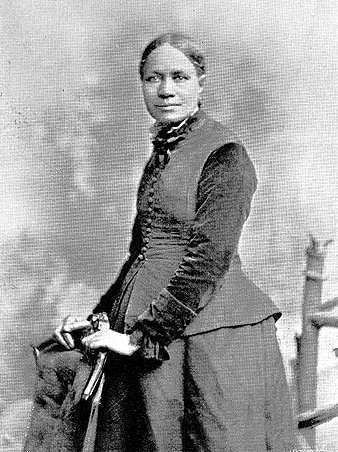 Frances Ellen Watkins was born in Baltimore, Maryland, the only child of free parents. After her mother died when she was three years old in 1828, Watkins was orphaned. She was raised by her maternal aunt and uncle, Rev. William Watkins, who was a civil rights activist. She was educated at his Academy for Negro Youth. Watkins was a major influence on her life and work. At 14, Frances found work as a seamstress.
Writing career
Frances Watkins had her first volume of verse, Forest Leaves, published in 1845 when she was 20. Her second book, Poems on Miscellaneous Subjects (1854), was extremely popular. Over the next few years, it was reprinted numerous times. In 1859, her story "The Two Offers" was published in Anglo-African Magazine, making her the first Black woman to publish a short story. She continued to publish poetry and short stories.
She had three novels serialized in a Christian magazine from 1868 to 1888, but was better known for what was long considered her first novel, Iola Leroy, or Shadows Uplifted (1892), published as a book when she was 67. At one time considered the first novel by an African American, it is one of the earliest. (Discoveries of earlier works by Harriet E. Wilson and William Wells Brown have displaced Harper's work.) While using the conventions of the time, she dealt with serious social issues, including education for women, passing, miscegenation, abolition, reconstruction, temperance, and social responsibility.
Teaching and public activism
In 1850, Watkins moved to Ohio, where she worked as the first female teacher at Union Seminary, established by the Ohio Conference of the African Methodist Episcopal Church. (Union closed in 1863 when the AME Church diverted its funds to purchase Wilberforce University, the first black-owned and operated college.) The school in Wilberforce was run by the Rev. John Mifflin Brown, later a bishop in the AME Church.
In 1853, Watkins joined the American Anti-Slavery Society and became a traveling lecturer for the group. In 1854, Watkins delivered her first anti-slavery speech on "Education and the Elevation of Colored Race". The success of this speech resulted in a two-year lecture tour in Maine for the Anti-Slavery Society. She continued to travel, lecturing throughout the East and Midwest from 1856 to 1860.
Progressive causes
Frances Watkins Harper was a strong supporter of abolitionism, prohibition and woman's suffrage, progressive causes which were connected before and after the American Civil War.. She was also active in the Unitarian Church, which supported abolitionism. An example of her support of the abolition cause, Harper wrote to John Brown (abolitionist), "I thank you that you have been brave enough to reach out your hands to the crushed and blighted of my race; I hope from your sad fate great good may arise to the cause of freedom." She often read her poetry at the public meetings, including the extremely popular "Bury Me in a Free Land."
In 1858 She refused to give up her seat or ride in the "colored" section of a segregated trolley car in Philadelphia (100 years before Rosa Parks) and wrote one of her most famous poems, "Bury Me In A Free Land," when she got very sick while on a lecturing tour. Her short story "The Two Offers" became the first short story to be published by a Black woman.
In 1866, Harper gave a moving speech before the National Women's Rights Convention, demanding equal rights for all, including Black women. During the Reconstruction Era, she worked in the South to review and report on living conditions of freedmen. This experience inspired her poems published in Sketches Of Southern Life (1872). She uses the figure of an ex-slave, called Aunt Chloe, as a narrator in several of these.
Harper was active in the growing number of Black organizations and came to believe that Black reformers had to be able to set their own priorities. From 1883 to 1890, she helped organize events and programs for the National Woman's Christian Temperance Union. She had worked with members of the original WCTU, because "it was the most important women's organization to push for expanding federal power." "Activists like Harper and Willard campaigned not only for racial and sexual equality but also for a new understanding of the federal government's responsibility to protect rights, regulate morality, and promote social welfare". Harper was a friend and mentor to many other African American writers and journalists, including Mary Shadd Cary, Ida B. Wells, Victoria Earle Matthews, and Kate D. Chapman.
Harper was disappointed when Willard gave priority to white women's concerns, rather than support Black women's goals of gaining federal support for an anti-lynching law, defense of black rights, or abolition of the convict lease system. Together with Mary Church Terrell, Harper helped organize the National Association of Colored Women in 1894, and was elected vice president in 1897.
Frances Harper died on February 25, 1911.
Works
Forest Leaves, verse, 1845
Poems on Miscellaneous Subjects, 1854
The Two Offers, 1859
Moses: A Story of the Nile, 1869
Sketches of Southern Life, 1872
Light Beyond the Darkness, 1890
The Martyr of Alabama and Other Poems, 1894
Iola Leroy, or Shadows Uplifted, novel, 1892
Idylls of the Bible, 1901
In Memoriam, Wm. McKinley, 1901
Free Labor
In addition, the following three novels were originally published in serial form in the Christian Recorder between 1868 and 1888:
Minnie's Sacrifice
Sowing and Reaping
Trial and Triumph
Legacy and honors
Numerous African-American women's service clubs are named in her honor. Across the nation, in cities such as St. Louis, St. Paul, and Pittsburgh, F. E. W. Harper Leagues and Frances E. Harper Women's Christian Temperance Unions thrived well into the twentieth century.
A women's honors dormitory named for her and Harriet Tubman at Morgan State University in Baltimore, Maryland, is commonly referred to as Harper-Tubman, or simply Harper.
References
Frances Harper Wikipedia
(Text) CC BY-SA