Name

Frances McNeil




Role

Novelist




Books

Sixpence in Her Shoe, Sisters of Fortune, Sisters on Bread Street
Frances McNeil, also writing as Frances Brody, is an English novelist and playwright, and has written extensively for radio.
Contents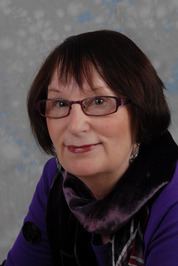 As Frances Brody she writes a series of 1920s crime novels featuring Kate Shackleton. The sixth in the series, An Avid Reader, is set in the Leeds Library, the oldest surviving subscription library of its type in the UK.
She wrote three novels under her own name, which were republished in 2016 under the name Frances Brody. Sisters on Bread Street is partly based on the story of her mother, who lived on Bread Street in Leeds as a child; it was published in a limited edition just after her mother's hundredth birthday, published in an expanded edition as Somewhere Behind the Morning, and republished in 2016 under its original title. Sixpence in her Shoe relates to the Leeds Children's Holiday Camp Association based at Silverdale, Lancashire, about which she has also written a factual history, Now I am a Swimmer (the title being a quote from a child's letter home). Sisters of Fortune is the tale of two girls of different financial backgrounds growing up in Leeds, and was republished as Halfpenny Dreams.
Her plays include Tressell, about Robert Tressell, author of The Ragged Trousered Philanthropists.
Writing as Frances McNeil
Sisters on Bread Street (Limited edition, 2003, Pavan Press, ISBN 9780952554714; published as Somewhere Behind the Morning 2006, Orion Books, ISBN 978-1407223971; republished January 2016 as Sisters on Bread Street, a Frances Brody book, Piatkus, ISBN 978-0-3494-1070-8)
Sixpence in her Shoe (2007, Orion Books, ISBN 978-0752881645; republished April 2016 as a Frances Brody book, Piatkus, ISBN 978-0-3494-1071-5)
Sisters of Fortune (2007, Severn House, ISBN 978-0727865847; republished July 2016 as Halfpenny Dreams, a Frances Brody book, Piatkus, ISBN 978-0-3494-1073-9)
Now I am a Swimmer (Pavan Press, ISBN 978-0952554721) (Non-fiction account of the Leeds Children's Holiday Camp Association)
Writing as Frances Brody - the Kate Shackleton books
Dying in the Wool (2009, Piatkus, ISBN 978-0-7499-4187-1)
A Medal for Murder (2010, Piatkus, ISBN 978-0-7499-4192-5)
Murder in the Afternoon (2011, Piatkus, ISBN 978-0-7499-5482-6)
A Woman Unknown (2012, Piatkus, ISBN 978-0-7499-5492-5)
Murder on a Summer's Day (2013, Piatkus, ISBN 978-0-3494-0058-7)
Death of an Avid Reader (2014, Piatkus, ISBN 978-0-3494-0057-0)
A Death in the Dales (2015, Piatkus, ISBN 978-0-3494-0656-5)
Death at the Seaside (2016, Piatkus, ISBN 978-0349406589)
References
Frances Brody Wikipedia
(Text) CC BY-SA