Full Name

Marie Francoise Suzanne Dior

Born

7 April 1932 (age 60)

Known for

Heiress, post-war Nazi underground financier

Spouse(s)

Robert-Henri Aynard Francois Nompar, Comte de Caumont La Force;

Colin Jordan

, Comte Hubert de Mirleau

Children

Anne-Marie Christiane de Caumont La Force

Died

20 January 1993 (aged 60) Neuilly sur Seine, France
Marie Françoise Suzanne Dior, also known as Françoise de Caumont La Force, Françoise Dior-Jordan, and Françoise Dior-de Mirleau (7 April 1932 – 20 January 1993), was a French socialite and post-war Nazi underground financier. She was a close friend of Savitri Devi and niece of French fashion designer Christian Dior and Catherine Dior; Catherine was deported to the Ravensbrück women's concentration camp for her anti-Nazi intelligence work, and later publicly distanced herself from her niece.
Contents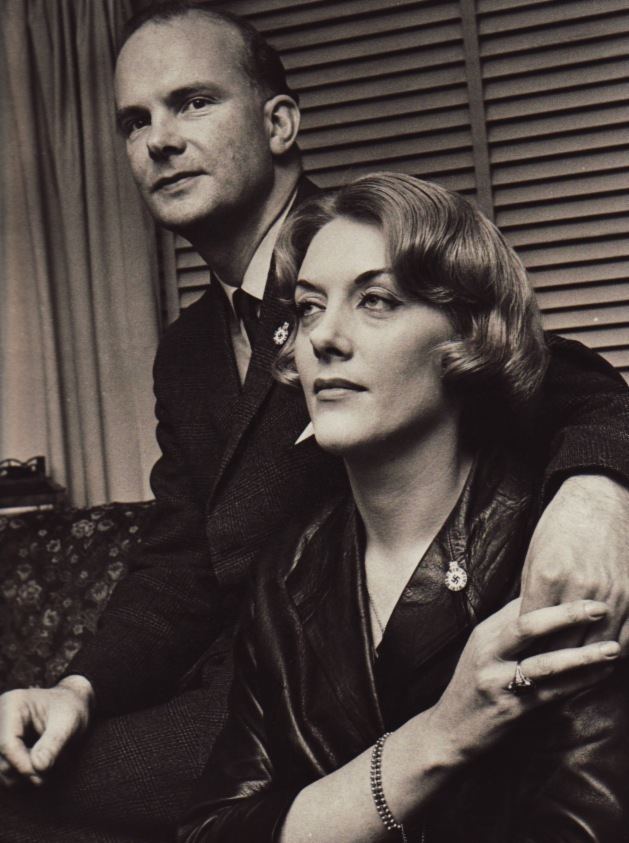 Early life

Born in Paris, Dior was the only child of Raymond Dior, a Communist International sympathizer who embraced radicalism and subversive ideas. He was a proponent of the '200 families' theory in that all the world's problems rest with them. Being an heir to the Dior Frères fertilizer fortune, he married the former Madeleine Leblanc. Raymond was the brother of Christian Dior.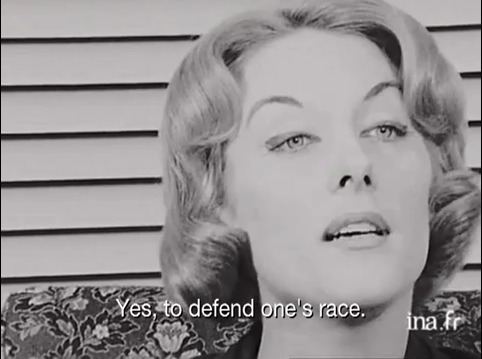 Françoise grew up in France during the Nazi occupation, and a historian has stated "one of [Françoise Dior's] sweetest memories was the compliment of an SS-man, 'What a beautiful little Aryan girl.'"
Post-war Nazi underground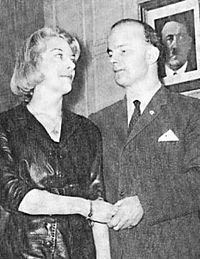 Dior resided back and forth between France and England for a period of time in the 1960s, where she financed Nazi movements and became romantically involved with their leadership. The former countess traveled to London, in the summer of 1962, after reading about the National Socialist Movement's rallies; that same year, she used her fortune to support the creation of the French chapter of the World Union of National Socialists. She was able to bring on former Waffen SS officers as leaders in 1963.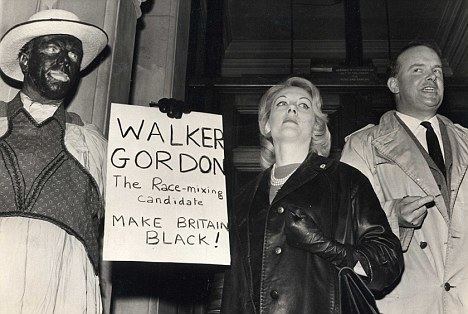 Thereafter she became intimately involved with British Nazis and supported their front activities in the country. During the 1980s, British fascist Martin Webster made two visits to Paris, and she gave him some money to help fund the short-lived Our Nation group that he had founded following his expulsion from the British National Front.
Arrests
After leaving England and arriving in France in 1966, she was imprisoned in Nice for four months over an old case of posting swastika labels on the walls of the British embassy. Dior returned to Britain on a brief visit in April 1967 but was arrested and sent to Holloway prison, charged with the crime of arson against London synagogues in 1965. On her release in 1969, Dior left Britain permanently, moving to Normandy.
French socialite
Dior was a royalist, eventually marrying noble claimants to some of France's oldest houses.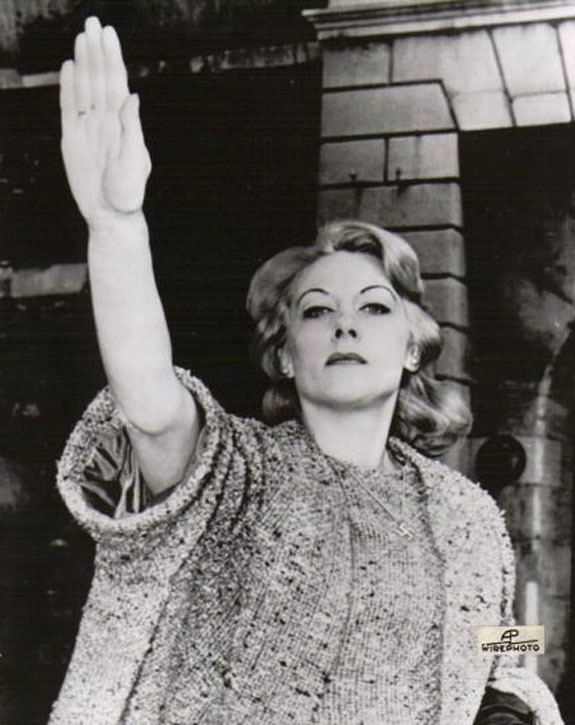 In 1985, she was photographed attending an evening at the residence of Comte Jacques de Ricaumont, and in 1992 with Henri d'Orleans, Count of Paris, at his Gallery Apomixie exhibition.
Robert-Henri Aynard François Nompar
Dior married Robert-Henri Aynard François Nompar, Comte de Caumont La Force, on 26 April 1955. He was a grandson of Aynard Guigues de Moreton de Chabrillan, 10th Marquis de Chabrillan, a Grimaldi descendant who unsuccessfully sought the throne of Monaco after the 1949 death of Louis II. His parents were Armand de Caumont, Comte La Force and Anne Marie Guigues de Moreton de Chabrillan. They had one child, Anne-Marie Christiane de Caumont La Force (4 November 1957 – 5 July 1978). The Caumonts divorced in 1960.
John Tyndall
Dior became engaged to party member John Tyndall, who was later incarcerated along with other members of the National Socialist party for paramilitary activities.
Colin Jordan
After Tyndall's arrest, she instead married another party leader, Colin Jordan, who had been released before Tyndall. This act played the central role in the lifelong split between the two allies in 1964.
After a civil ceremony at Caxton Hall, where demonstrators hurled rotten eggs and apples at the couple as they gave the Nazi salute—Dior and Jordan had a second wedding on 5 October 1963 at 74 Princedale Road, London W11, the former home of Arnold Leese. The photographs and newsreel footage of the ceremony, illustrating them mingling blood from cuts to their ring fingers over a copy of Mein Kampf, were published widely. Dior also stated, "All I want is little Nazi children." A month after their honeymoon, however, Dior-Jordan (as she now called herself) returned to France, having "separated over a few ideological differences. She was also disillusioned by her husband's leadership qualities ..." and dismissed him "as 'a middle-class nobody'".
Terence Robert Cooper
In March 1966, Dior-Jordan separated from her husband, eloping to Paris with her 19-year-old secretary, Terence Robert Cooper. (The Jordans divorced in October 1967.) The couple's relationship ended in 1980 after having lived in Normandy together for a period.
Hubert de Mirleau
Dior joined the Rally for the Republic (R.P.R.) in 1983, where she met writer and former diplomat, Comte Hubert de Mirleau; he became her third husband. He was a member of one of France's oldest noble houses.
Death
Françoise Dior-de Mirleau died on 20 January 1993 in the American Hospital, Neuilly-sur Seine, of lung cancer, aged 60.
References
Françoise Dior Wikipedia
(Text) CC BY-SA