Fort Bowie is a 1958 American Western film directed by Howard W. Koch and written by Maurice Tombragel. The film stars Ben Johnson, Jan Harrison, Kent Taylor, Maureen Hingert, Peter Mamakos and Larry Chance. The film was released on February 1, 1958, by United Artists.
Contents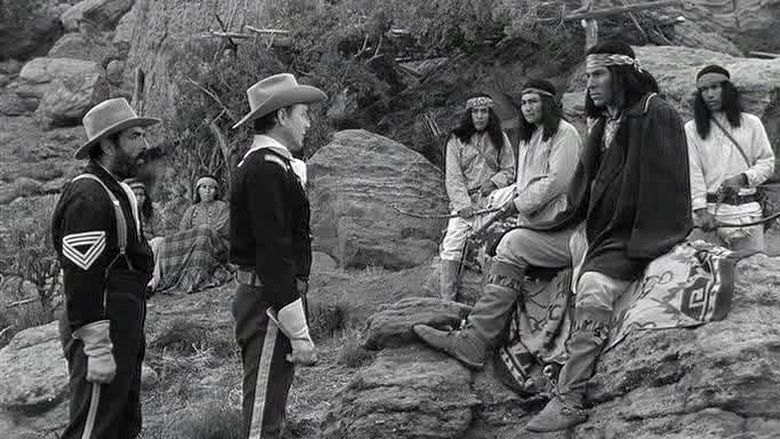 Plot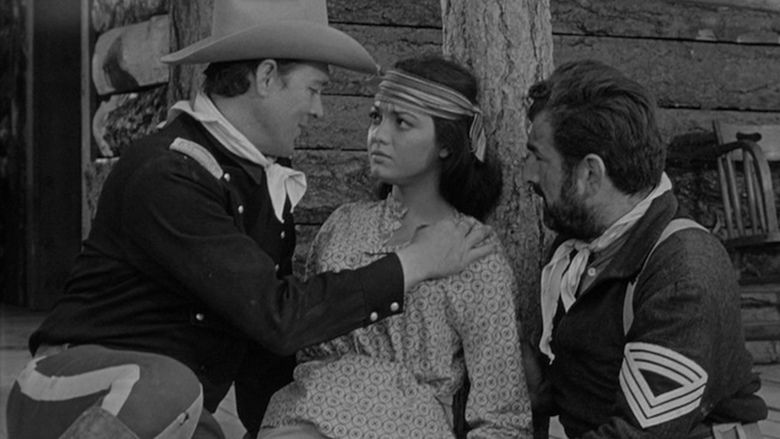 When another officer's ruthless and cruel killings of Indians leaves him convinced a counterattack is inevitable, Captain "Tomahawk" Thompson reports his conclusion to Colonel Garrett, his commanding officer. Garrett assigns a task to Thompson, safely escorting the colonel's wife, Alison, back to Fort Bowie.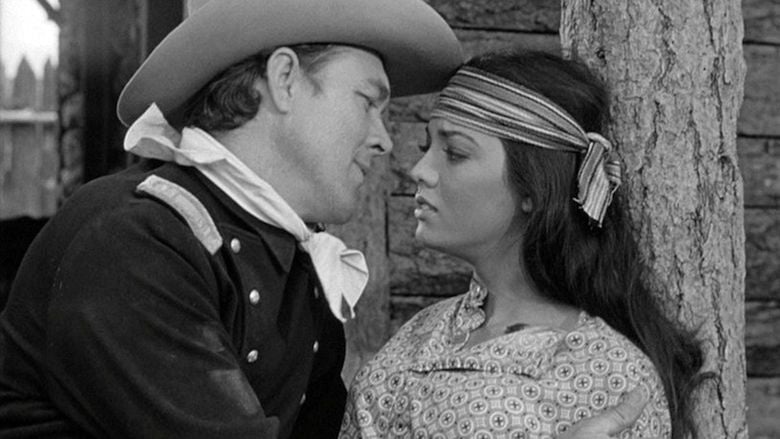 Alison attempts to seduce Thompson along the way. Rejected and irate, she lies to her husband that she and Thompson became lovers. Garrett immediately gives Thompson a suicide mission of riding into Indian territory and attempting to make peace. Chanzana, a native girl who works in the fort's laundry, goes along with Thompson, then frees him when the Indians take him captive.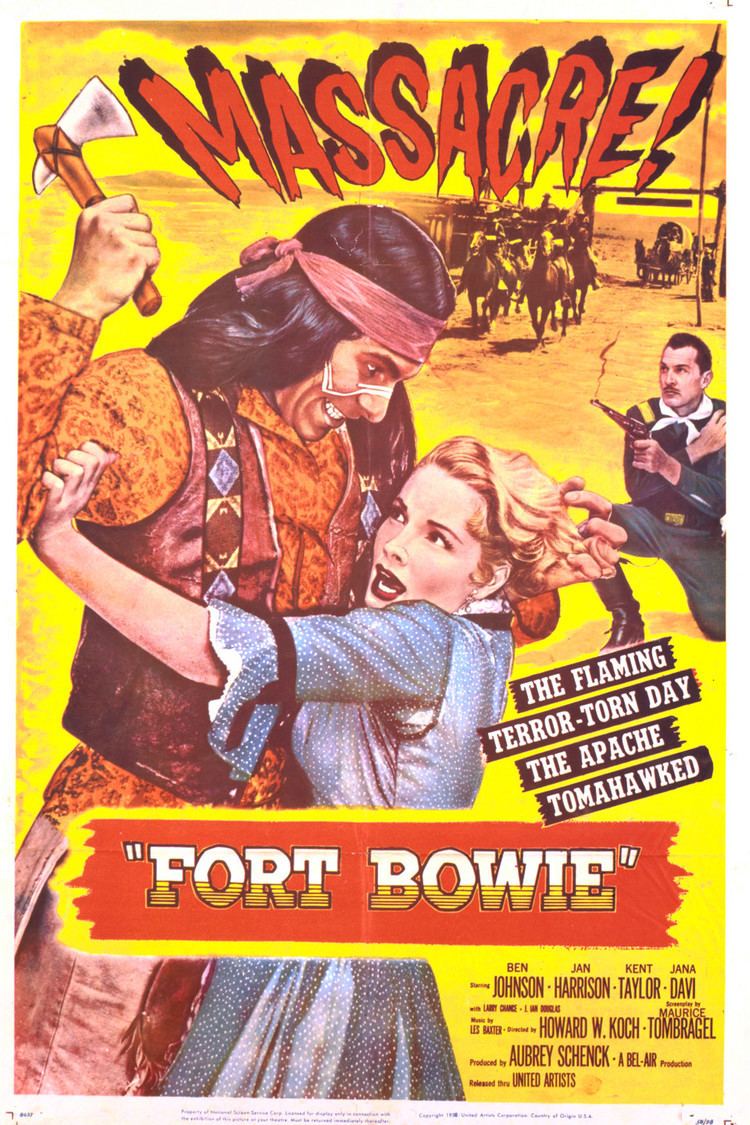 Alison apologizes to the colonel for lying about Thompson as the fort braces for an enemy attack. Thompson returns in time to save the colonel's life and realizes he is in love with Chanzana.
Cast
Ben Johnson as Capt. Thomas Thompson
Jan Harrison as Alison Garrett
Kent Taylor as Col. James Garrett
Maureen Hingert as Chanzana (billed as Jana Davi)
Peter Mamakos as Sgt Kukas
Larry Chance as Victorio
J. Ian Douglas as Maj. Wharton
Jerry Frank as Capt. Maywood
Barbara Parry as Mrs. Maywood
References
Fort Bowie (film) Wikipedia
(Text) CC BY-SA
Fort Bowie (film) IMDb
Fort Bowie (film) themoviedb.org