Forever Amber is a 1947 American romantic drama Technicolor film starring Linda Darnell and Cornel Wilde. It was based on the book of the same name by Kathleen Winsor. It also starred Richard Greene, George Sanders, Glenn Langan, Richard Haydn, and Jessica Tandy.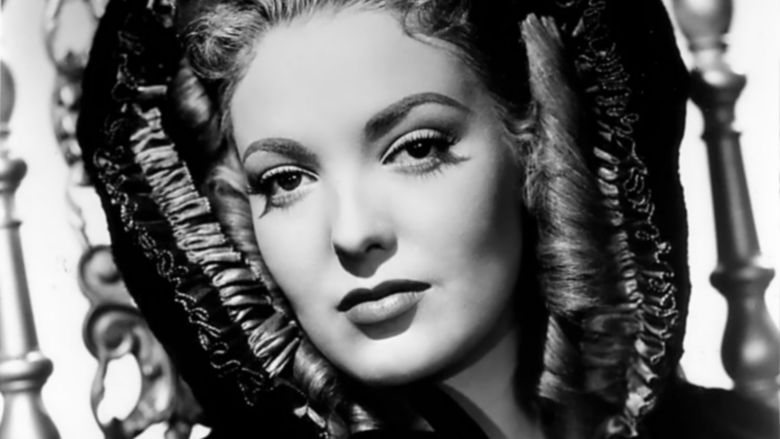 The film was adapted by Jerome Cady, Philip Dunne and Ring Lardner, Jr., and directed by Otto Preminger, who replaced original director John M. Stahl after 39 days of filming and $300,000 of production. The movie was originally budgeted at $4.5 million.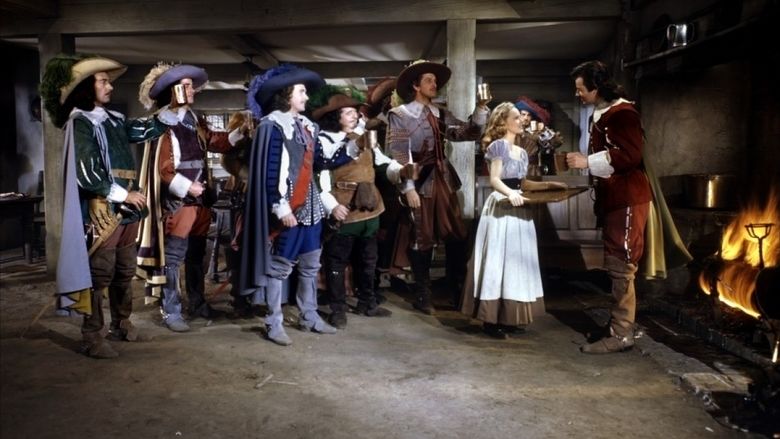 The Hays Office had condemned the novel, but within a month of its publication the movie rights had been purchased by 20th Century Fox. The film on its release was initially condemned by the National Legion of Decency.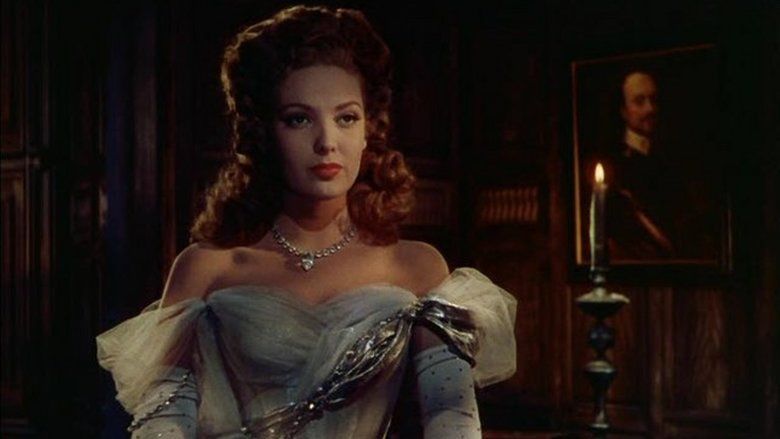 In 1947, Darnell won the starring role in the highly anticipated film adaptation when the original star, newcomer Peggy Cummins, proved too inexperienced for the role. The character Amber in the novel was so called because of her eye color. Publicity at the time compared the novel Forever Amber to Gone with the Wind. The search for the actress to portray Amber, a beauty who uses men to make her fortune in 17th-century England, was modeled on the extensive process that led to the casting of Vivien Leigh as Scarlett O'Hara.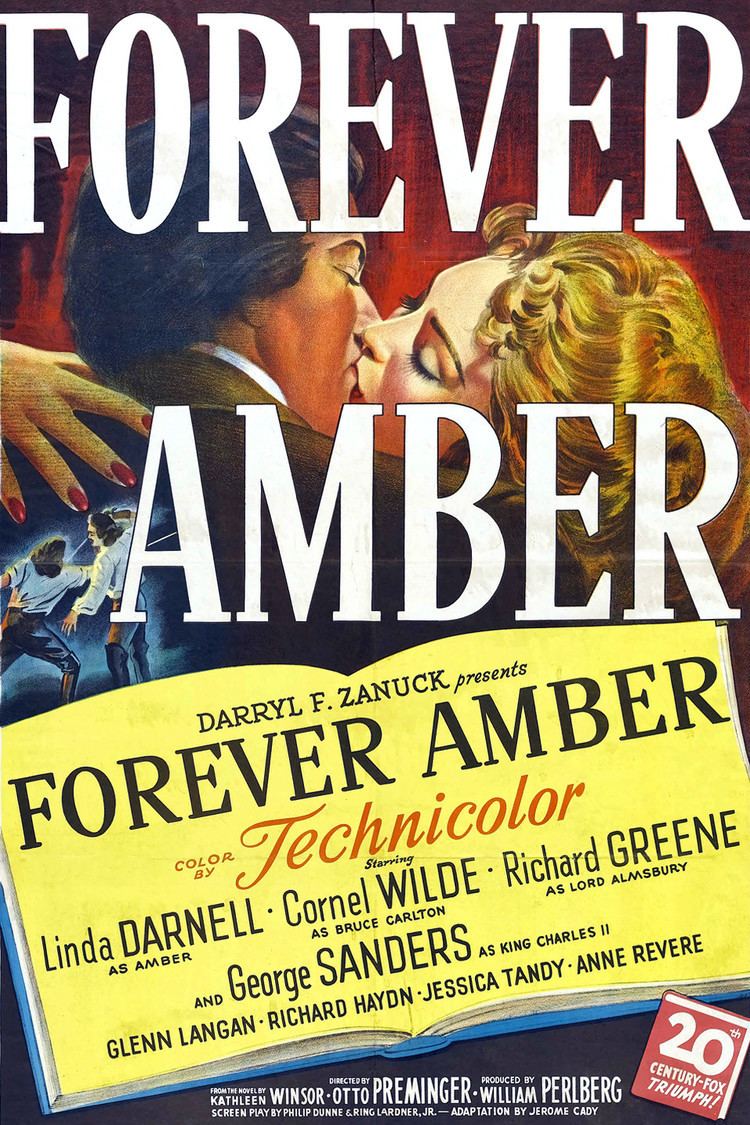 The film's score, by composer David Raksin, was nominated for the Academy Award for Original Music Score.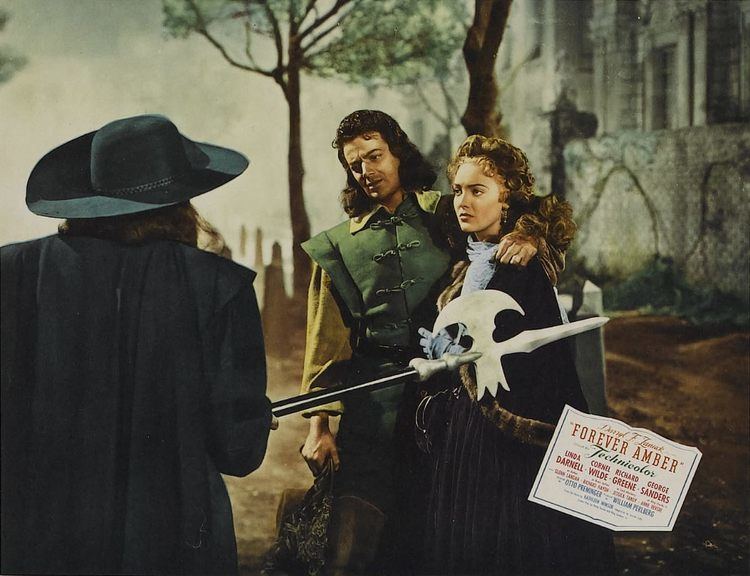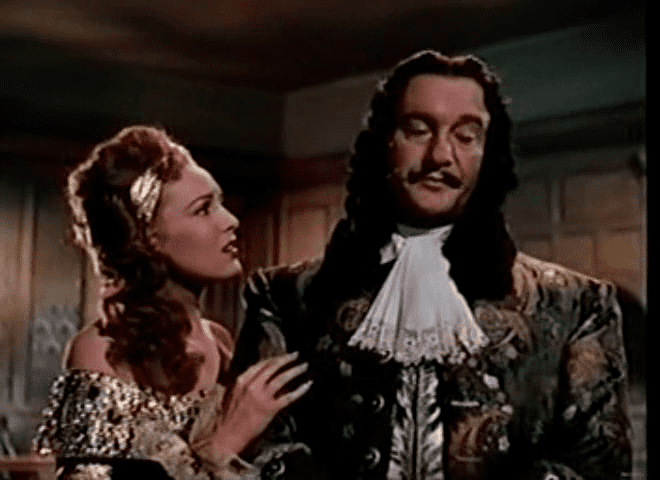 The film begins in 1644 during the English Civil War, as we see a group of Roundheads pursuing a Cavalier's carriage. The carriage drives into the country where its passengers abandon a baby, named Amber, on the doorstep of a farming cottage. The roundheads soon catch up with the carriage and kill all the passengers while the farmers discover and decide to adopt Amber.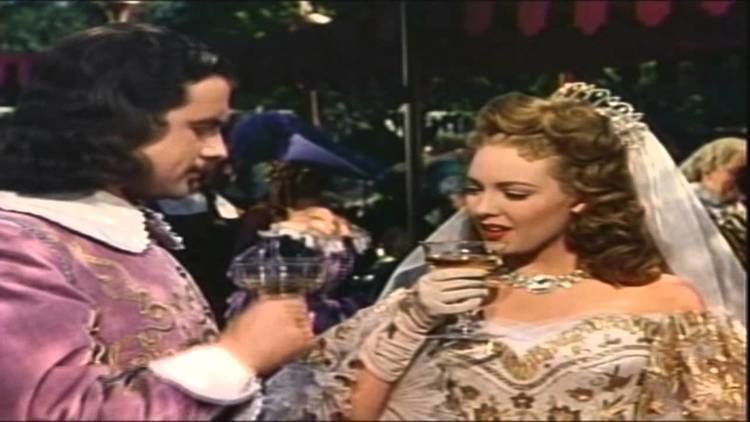 The film moves forward to 1660; the death of Oliver Cromwell and the restoration of the Monarchy.The residents of London rejoice and celebrate the return of the monarchy. However the small rural towns and villages remain strictly puritanical. Sixteen years after being abandoned in a small rural village, we see that Amber (Linda Darnell) has grown into a beauty and is about to be married despite her protests. She wants to be more than a farmer's wife and dreams of court fashions and a life away from the village. Her dream comes true with the arrival of a group of cavaliers and the handsome Bruce Carlton (Cornel Wilde), with whom she becomes instantly smitten. She follows the Cavaliers to a tavern and begs Bruce to let her come with him to London. Despite her request and coaxing from Bruce's friend Almsbury (Richard Greene), Bruce refuses her, while Almsbury also unsuccessfully tries to seduce her. Amber once again tries to convince Bruce to take her to London, which he refuses, before they share a kiss.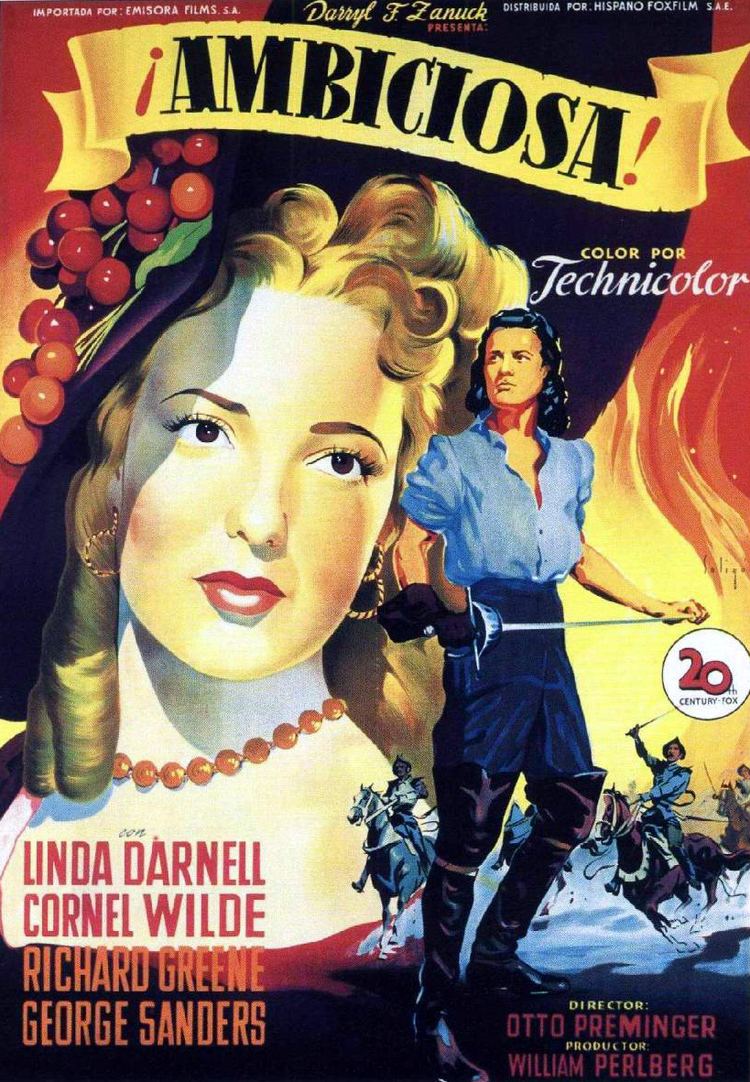 Bruce and Almsbury return to London to seek an audience with the king but are turned away. Barbara Villiers, the king's mistress, is brought to court and coldly walks past them. As Bruce and Almsbury return to their London tavern, they see that Amber has followed them to London. Bruce allows her to stay with him and they begin an affair whereby Bruce pampers Amber with new gowns and takes her to the theater. At one performance, Bruce sees Barbara Villiers (Natalie Draper) alone and goes to speak with her about getting the king to grant him ships for his privateer mission. Amber is distraught at the thought of Bruce leaving and stops Almsbury from warning Bruce that the king has arrived. The king sees Bruce with his mistress and later summons him to court.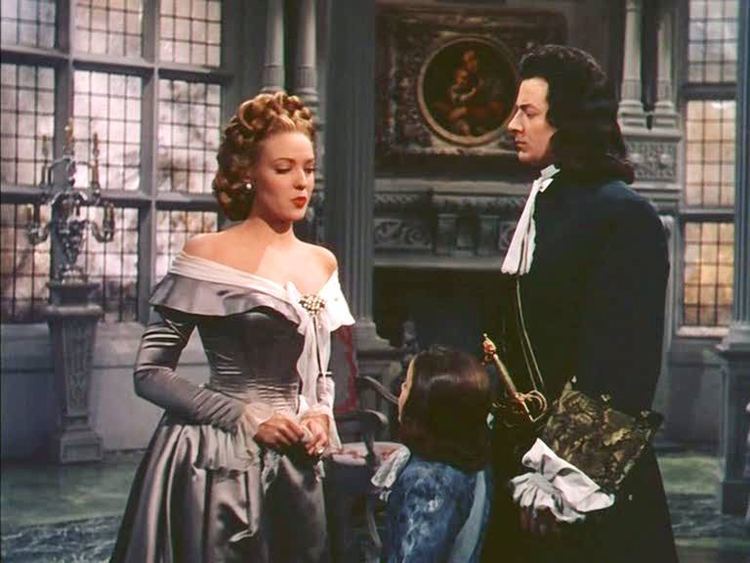 Not wanting his friend to face the king's wrath alone, Almsbury goes with him. The king, however, grants Bruce the ships he needs and requests that he leave for Bristol that very night. Bruce and Almsbury return to the tavern to see Amber sleeping. Bruce plans on leaving before Amber wakes, and Almsbury helps him pack, despite telling Bruce that Amber loves him and it would be cruel. The next morning Amber wakes up to find Almsbury packing up his belongings and returning to Almsbury Hall. Almsbury explains that the king gave him back his lands and gave Bruce his ships as Amber races into Bruce's room to see it empty. Almsbury tries to convince Amber to go back to her village but she refuses, stating that she will marry Bruce no matter what. Almsbury leaves her and gives her money from Bruce to keep her from starving.
However Amber is quickly conned out of her money, put in debt and sent to Newgate Prison. While in Newgate Prison, Amber discovers she's pregnant with Bruce's child and meets Black Jack Mallet (John Russell), a highwayman, who falls in love with her and who helps her break out. The pair go to Mother Redcap's (Anne Revere) tavern where Amber gives birth to a son. Amber soon begins to make a living luring fops into alleyways where Black Jack robs them. During one of the robberies, Black Jack is killed by the king's guard and Amber flees. She hides inside a house where she is discovered by Captain Rex Morgan (Glenn Langan).
Captain Rex gets her work as an actress to save her from being sent to Tyburn and takes her as his mistress. While Amber is working as an actress, the Earl of Radcliffe (Richard Haydn) shows an interest in Amber, and Almsbury returns to London. He is now married with a child and tells Amber that Bruce will return any day now. Captain Morgan also proposes to Amber but she rejects him because she still loves Bruce.
Linda Darnell as Amber St. Clair
Cornel Wilde as Bruce Carlton
Richard Greene as Lord Harry Almsbury
George Sanders as King Charles II
Glenn Langan as Capt. Rex Morgan
Richard Haydn as Earl of Radcliffe
Jessica Tandy as Nan Britton
Anne Revere as Mother Red Cap
John Russell as Black Jack Mallard
Jane Ball as Corinne Carlton
Robert Coote as Sir Thomas Dudley
Leo G. Carroll as Matt Goodgroome
Natalie Draper as Countess of Castlemaine
Margaret Wycherly as Mrs. Spong
Alma Kruger as Lady Redmond
Lillian Molieri aka Lupe Mayorga as Queen Catherine
The film is recognized by the American Film Institute in these lists:
2005: AFI's 100 Years of Film Scores – Nominated
The film played 451 dates in its first week and Fox claimed that it had achieved the biggest box office [opening] figures in the entire industry. Variety reported that it was by far the greatest amount of money racked up by one picture first week since they had been tabulating grosses across the country in 1946. In the 17 theatres they received reports from, they claimed it had grossed slightly better than $700,000. The film played with increased admission prices compared to most films. It set a house record at the Roxy in New York ($180,589). In the following week, Variety's reporting had 27 theatres playing the movie which in total grossed close to $800,000 taking its gross to $1.5 million in two weeks.