Forest Fair Village (formerly Cincinnati Mall, Cincinnati Mills, and Forest Fair Mall) is a shopping mall in Forest Park in the northern suburbs of Cincinnati, Ohio, United States, at the junction of Interstate 275 and Gilmore Road (Exit 39). Currently, Forest Fair Village is a two-story enclosed mall with four stores and services, as well as an abandoned food court and two abandoned movie theaters; anchor stores include Kohl's, Babies "R" Us and Bass Pro Shops Outdoor World. The mall also features a large arcade in the basement, called Arcade Legacy. It is considered to be a greyfield property or dead mall.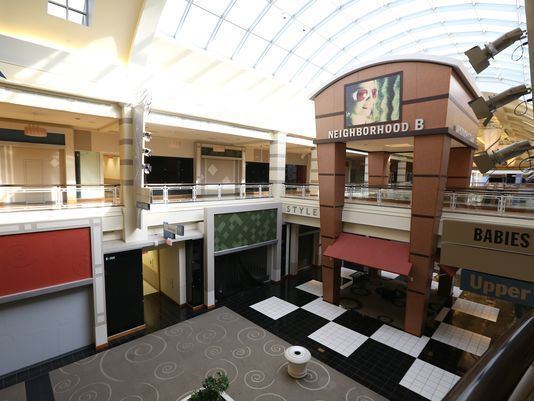 Developed by Australia-based real estate franchise L. J. Hooker, the mall opened as Forest Fair Mall in phases between 1988 and 1989. At first, it featured three upscale department store chains which had not previously operated in the Cincinnati area: Parisian, B. Altman, and Bonwit Teller.
Maryland-based management firm Mills Corporation purchased the mall in 2002, forcing out the few remaining non-anchor tenants before closing off the entire mall for renovations. In 2004, the property was re-opened as Cincinnati Mills, a discount-oriented mall. North Star Realty of Georgia purchased the mall in 2009.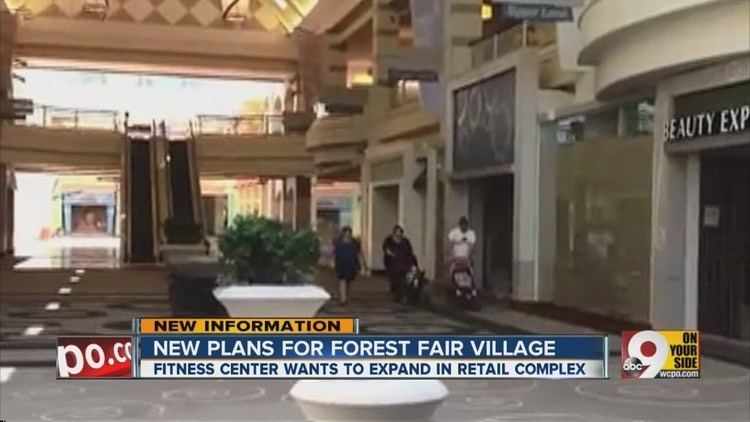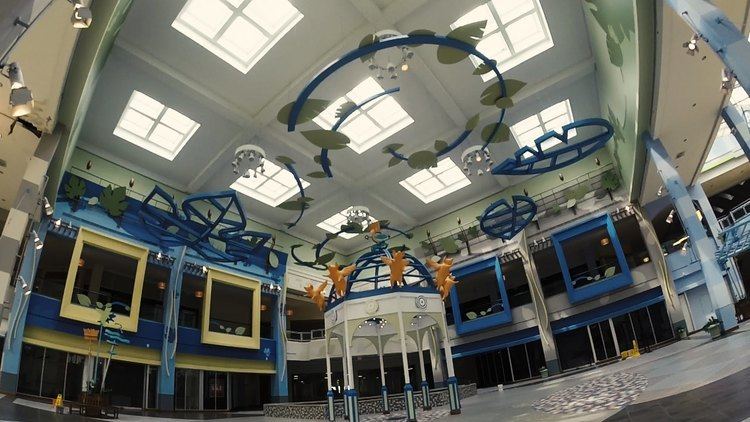 Developer George Herscu, head of the Australian-based real estate firm L. J. Hooker, first proposed to build a mall in Cincinnati, Ohio in the mid-1980s. Originally, his mall plans called for discount department stores such as TJ Maxx and Marshalls; these plans were later changed to include primarily upscale merchants. Three high-end department store chains—B. Altman, Bonwit Teller, and Sakowitz, none of which had ever operated in Ohio before—were proposed as anchor stores. The three chains were uninterested, so in 1987, Herscu bought controlling interest in the three chains. In addition to these three department stores, grocery store and discount retailer bigg's, and Elder-Beerman, a mid-range department store, were signed on as anchors.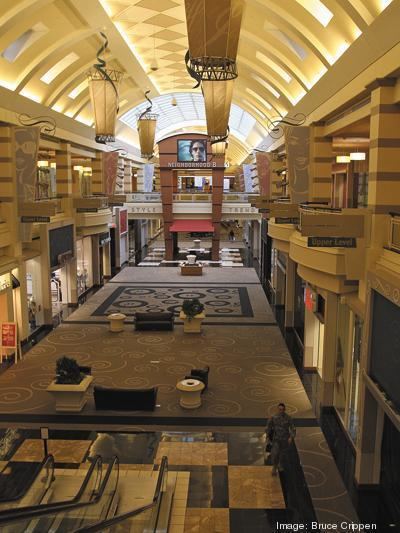 Construction began on Forest Fair Mall in 1986. The east wing opened in July 1988, but due to leasing complications, the rest of the mall did not open until March of the next year. The mall featured an ornate design, including skylights, arched copper roofs, and a spacious center court. Entertainment venues at the mall comprised two movie theaters, and an indoor amusement park called Time Out on the Court, which included a ferris wheel and indoor carousel.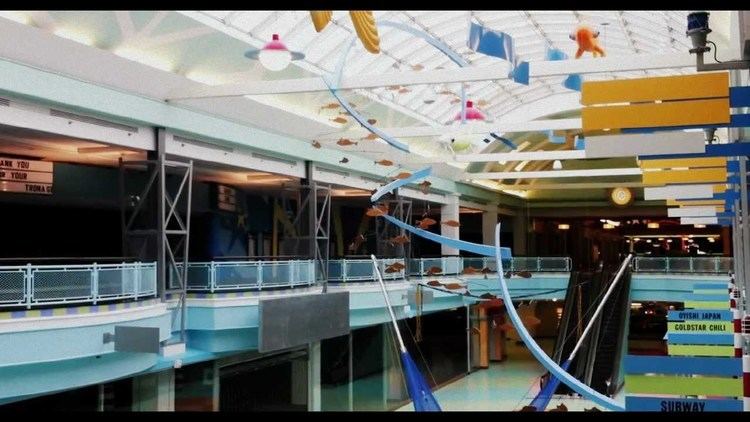 Despite a strong start, the mall started to falter less than a year after opening. In September 1989, L.J. Hooker filed for Chapter 11 bankruptcy protection. The B. Altman, Bonwit Teller, and Sakowitz chains proved to be too upscale for the market, and by 1990 all three had closed at the mall, B. Altman and Sakowitz also closing all other stores. In January 1991, Hooker sold the mall to seven lenders, who then formed a partnership called FFM Limited Partnership, which hired veterans of the retail industry to run Forest Fair Mall. At the time, the mall was nearly half vacant, and attracting new tenants proved difficult. Nearby centers, most notably Tri-County Mall, were expanding and adding new tenants, thus cutting further into Forest Fair's market.
A "Malls at Forest Fair" concept was introduced in 1992. This concept divided the mall into three retail themes: fashion, lifestyle, and value. An $8 million expansion was completed in August 1993, adding an entertainment complex called Festival at Forest Fair in the former Bonwit Teller space. This new section featured nightclubs and entertainment venues, and featured green slate tiles from India to invoke an "outdoor experience". Kohl's replaced the former B. Altman in September 1994, helping to bring the mall's occupancy up over 75%.
Despite the increase in occupancy brought on by the opening of Kohl's, Forest Fair Mall was sold in 1995. Gator Forest Park Partners, Ltd., of Miami bought the mall in 1996, pledging to invest $10 million in improvements by 1999. Glimcher Properties Trust acted as a leasing agent, helped shift the mall's focus to primarily discount-oriented tenants.
Berean Christian Stores was signed on as a junior anchor in October 1997. Parisian closed in 1998, with Bass Pro Shops taking its place within a year. The CompUSA store announced in May 1998 that it would move its store in Forest Fair to a new development in Tri-County called Tri-County Marketplace. Several big box tenants were also added to Forest Fair Mall's roster over the next two years, including Guitar Center (which took the vacated CompUSA space), Burlington Coat Factory, Off 5th and Media Play. Time Out closed and cleared out for theaters but was functionally replaced with a smaller family entertainment center called Namco Wonderpark.
Despite the addition of several larger-format stores, the mall had seen many of its inline tenants close. In 2002, fewer than 50 stores remained open; that year The Mills Corporation purchased the property for $64 million, and further renovations were put on hold. Mills forced out all of the remaining tenants except for the anchor stores and theaters, and the concourses were closed off. Elder-Beerman also closed at this point; the top floor later became home to Johnny's Toys, which was later replaced with Steve & Barry's (which had re-located from the spot later occupied by Urban Behavior).
After a $70 million renovation by the Mills Corporation, the former Forest Fair Mall reopened on August 19, 2004 as Cincinnati Mills. Media Play closed in 2005, and has been vacant since. In April 2007, the entire Mills portfolio was acquired by Simon Property Group of Indianapolis, Indiana. Cincinnati Mills suddenly started to decline again, just like its former incarnation: Wonderpark closed in March 2008 after word broke out the manager was paying employees and Fairfield High School students to make sex videos. Bigg's, the largest and oldest tenant in the mall closed next by the end of June. Then Simon finally sold the 40% vacant mall to North Star Port Authority. By now, Steve and Barry's had closed too.
On March 4, 2009, the owners of the mall notified tenants that the Mills name did not confer with the transfer of the property, and the shopping center is to be known as "Cincinnati Mall."
In March 2010, the shopping center changed hands again, to World Properties, LLC. By this time, the Showcase Cinemas was on its way out, with Off 5th having been gone to an outlet mall. In January 2011, a plan was unveiled to have a new ice rink, Candlewood Suites, entertainment, and dining. The plan would have included an agricultural museum and an indoor bike-mountain range.
The owners renamed the mall again, to Forest Fair Village, in April 2013. Burlington Coat Factory moved to Springdale, Ohio later in the year.
In 2013, Bass Pro Shops announced that it would move to a new store in West Chester Township, Butler County, Ohio by 2016. The Screens discount movie house closed at the end of August 2015.
In December 2015, it was reported that Cincinnati Holding Co had been in talks to sell the property but no deal was concluded. Forest Park and Fairfield officials preferred option was for the site to be redeveloped as mixed use including residential, office and retail space.
In February 2017, the mall is being marketed for sale for $55 million by its current owner, Cincinnati Holding Co.