Spouse

Laurence P. Kantor







Born

4 February 1944 (age 76), Plainfield, New Jersey, United States

Similar

Marilyn McCoo, Dionne Warwick, Freda Payne
salty tears by the 5th dimension alt version featuring miss florence larue
Florence LaRue (born February 4, 1944) is an American actress, humanitarian, and Grammy Award award-winning singer. She is best known as the original female lead singer of The 5th Dimension.
Contents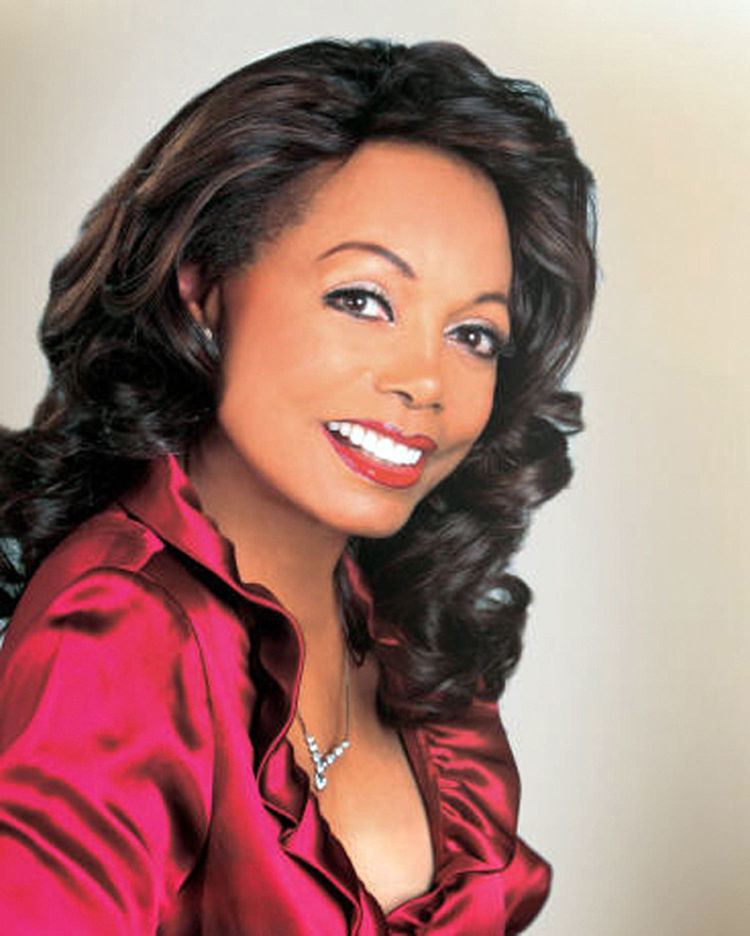 Florence larue lead singer of the 5th dimension interview the night of 100 stars gala
Early life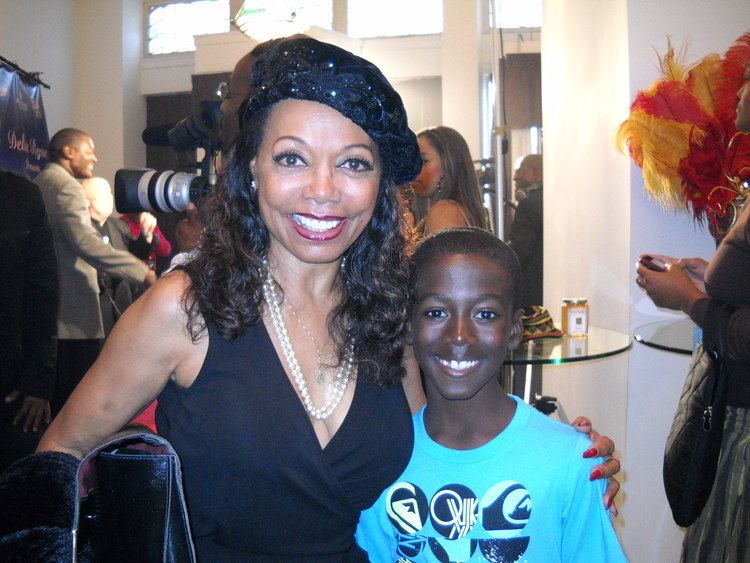 LaRue was born in Plainfield, New Jersey, United States, but moved to Glenside, Pennsylvania when she was young. She began her musical education studying dance and violin. Her family moved to Los Angeles, California where she earned an Associate's Degree in Music from Los Angeles City College. She later received a Bachelor of Arts in Elementary Education from California State University.
The 5th Dimension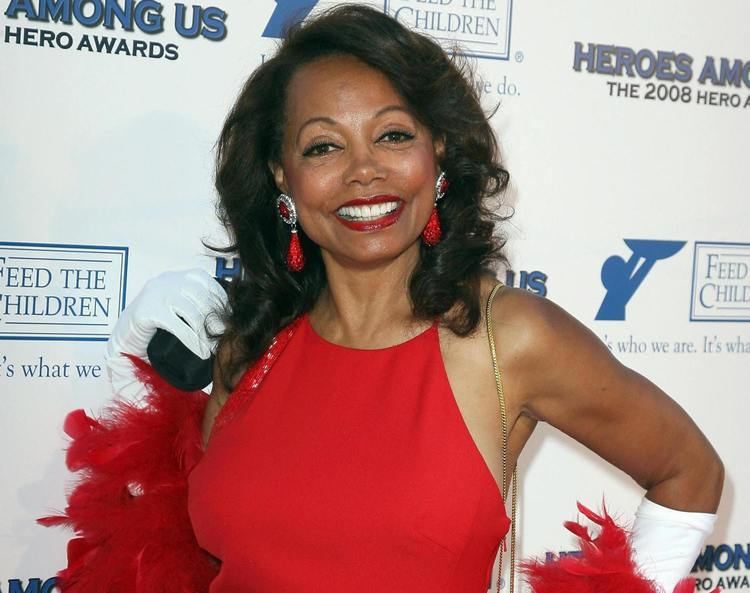 In 1966, LaRue was approached by Lamonte McLemore and Marilyn McCoo to join their recently formed group The 5th Dimension. LaRue nearly always sang female lead on one song per album, with McCoo taking the lead on one song as well; otherwise she sang the alto voice parts along with Marilyn McCoo's soprano, being featured prominently on Stone Soul Picnic, or shared the lead with McCoo on songs including "Blowing Away", "Puppet Man", "Save the Country" and "Sweet Blindness". After Marilyn McCoo's departure, LaRue was lead singer on hit songs including "Love Hangover" (1976).
Acting and theater career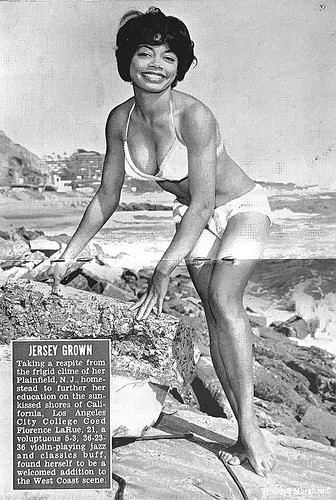 She appeared in the CBS movie of the week Happy with Dom DeLuise. She also performed in the national tour of Broadway's Tony Award winning musical Ain't Misbehavin, starred in the Toronto and Calvary productions of "Mo' Magic".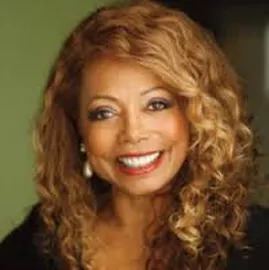 In the past, LaRue co-hosted the Arthritis Telethon with Jane Wyman, judged two segments of Puttin' on the Hits, appeared as a celebrity guest on Star Search, and been a special guest on numerous television shows, including several appearances on The Dale Evans Show, The Today Show, The Carol Lawrence Show and numerous other Christian and secular programs.
Current singing career
As of April 2009, the group was touring as "Florence LaRue & The Fifth Dimension" led by LaRue with Willie Williams, Leonard Tucker, Patrice Morris, and Floyd Smith. She is married to Laurence P. Kantor. She was previously married to Errol Aubry, Marc Gordon, and Bennett Curland, with one child from her marriage to former manager Gordon.
In June 2016, LaRue and the group performed in The Villages, Florida, just days after the 2016 Orlando nightclub shooting. LaRue took the opportunity to share her thoughts on the events: "We will not be terrorized. We know what's happening in the world, but this is a song about good health, love, peace and happiness. We still believe in those things today," she stated before performing one of the band's hit singles, Aquarius/Let the Sunshine In.
Filmography
Actress
2009
The Greatest Song
as
Adrina
1983
Happy (TV Movie)
as
Foxy lady #1
1970
The Andy Williams Show (TV Series)
- Episode #2.12 (1970)
1970
The Fifth Dimension Special: An Odyssey in the Cosmic Universe of Peter Max (TV Movie)
as
Florence LaRue Gordon (as Florence LaRue Gordon)
1970
It Takes a Thief (TV Series)
as
Florence
- To Sing a Song of Murder (1970) - Florence (as Florence La Rue Gordon)
1968
The Ed Sullivan Show (TV Series)
as
Singer
- Allen & Rossi, Theodore Bikel, Jack Carter, the 5th Dimension, The McGuire Sisters, Liza Minnelli, the Canestrellis (1968) - Singer (as The 5th Dimension)
Self
2023
Soul of a Nation (TV Mini Series)
as
Self
- Black in Vegas (2023) - Self
2022
Sherri (TV Series)
as
Self
- Tamera Mowry-Housley (2022) - Self
2021
Ok! TV (TV Series)
as
Self
- Academy Awards Preview Special (2022) - Self
- Episode #8.97 (2021) - Self
2021
David Mirisch, the Man Behind the Golden Stars (Documentary)
as
Self
2020
Streetlight Harmonies (Documentary)
as
Self
2014
Thalians 56th Anniversary Gala (Video)
as
Self - Musical Performer
2014
Q N' A with Mikki and Shay (TV Series)
as
Self
- Florance Larue Interview: Oscars Night of 100 Stars 2014 (2014) - Self
2012
Bob Barry: Jazzography in Black and White (Documentary)
as
Self
2012
Eye on Entertainment (TV Series)
as
Self
- EOE Covers '2012 Night of 100 Stars' Oscar Party (2012) - Self
2006
2006 Trumpet Awards (TV Special)
as
Self
2004
Straight from the Heart: Timeless Music of the 60's & 70's (TV Movie documentary)
as
Self
2000
E! True Hollywood Story (TV Series documentary)
as
Self
- La Toya Jackson (2000) - Self
1996
Celebrity Recordathon (Video short)
as
Self
1994
Miss Universe Pageant (TV Special documentary)
as
Self - Judge
1994
Up All Night (TV Series)
as
Self
- Dead Reckoning/Summer School (1994) - Self
1983
Frank Elstner: Stippvisite in Las Vegas (TV Movie documentary)
as
Self (as The 5th Dimension)
1976
The Bobby Goldsboro Show (TV Series)
as
Self
- The 5th Dimension (1976) - Self (as the 5th Dimension)
1974
Soul Train (TV Series)
as
Guest / Self
- The 5th Dimension/Al Wilson/Formula IV (1974) - Guest
- The 5th Dimension/Willie Hutch (1974) - Self (as The 5th Dimension)
1973
Flip (TV Series)
as
Self
- Episode #4.11 (1973) - Self
1973
Burt Bacharach in Shangri-La (TV Special)
as
Self (as The 5th Dimension)
1971
Make Your Own Kind of Music! (TV Series)
as
Self
- Episode #1.8 (1971) - Self (as The 5th Dimension)
1968
The Ed Sullivan Show (TV Series)
as
Self - Singer / Self - as the 5th Dimension / Self
- Episode #23.11 (1969) - Self - Singer (as The Fifth Dimension)
- The 5th Dimension, Liza Minnelli, George Carlin, Joan Rivers. Bill Dana, Vino Venito, The West Point Glee Club (1969) - Self - as the 5th Dimension
- Morey Amsterdam, Jane Morgan, Joel Grey, The Fifth Dimension, The West Point Glee Club, Joan Rivers, London Lee, Frankie Laine (1968) - Self (as The 5th Dimension)
1969
Eine Starparade mit Marianne Koch (TV Special)
as
Self (as The 5th Dimension)
1969
The Woody Allen Special (TV Special documentary)(as The 5th Dimension)
1969
Sing und swing (TV Movie)
as
Self (as The Fifth Dimension)
1969
Night-Club (TV Series)
as
Self - Musician
- Episode dated 25 February 1969 (1969) - Self - Musician (as The 5th Dimension)
1968
The Jackie Gleason Show (TV Series)
as
Self - Musical Guest / Self - the 5th Dimension
- Episode #3.13 (1969) - Self - Musical Guest (as The 5th Dimension)
- Milton Berle, the 5th Dimension, Herman's Hermits, Jerry Collins, George Carlin (1968) - Self - the 5th Dimension
1968
Francis Albert Sinatra Does His Thing (TV Special)
as
Self (as The Fifth Dimension)
1967
The Red Skelton Hour (TV Series)
as
Self - the 5th Dimension
- A Spy Is a Peeping Tom on Salary (1967) - Self - the 5th Dimension
Archive Footage
-
Sammy LaBella: The Real Skip E. Lowe (filming)
as
Self
2019
A Year in Music (TV Series)
as
Self
- 1969 (2019) - Self (as The 5th Dimension)
References
Florence LaRue Wikipedia
(Text) CC BY-SA