Active until

1969




Genre

Rock




Active from

1968




Albums

Ark 2






Members

Phil Collins, Ronnie Caryl, Brian Chatton, Gordon Smith




Similar

Genesis, Brand X, John Silver, Mick Barnard, Simon Collins
In 1969, American singer John Walker, of the Waker Brothers fame, toured in England, and was accompanied by four young British musicians: on keyboards Brian Chatton, on guitar and bass guitar Gordon "Flash" Smith, on bass and guitar Ronnie Caryl and on drums, Phil Collins. After the tour, they decided to go on together, found a name for their band, Hickory, and recorded a single in 1969, "Green Light/The Key". And then they met two authors-songwriters, Ken Howard and Alan Blaikley, who were looking for a band to record an album they were working on, so they changed their name and became Flaming Youth. The group released the album Ark 2 in 1969. In November of that same year, the British music magazine NME reported that the concept album was the subject of an hour-long television special, which the group had filmed in the Netherlands. The LP was released on Fontana Records in the UK to some critical but no commercial success. There was also a follow-up single recorded, "Man, Woman, and Child". After the excitement dropped, the band couldn't find any gig to play; they added a new member to the band, organist Rod Mayall, John Mayall's brother, but it didn't work too much, so they broke up.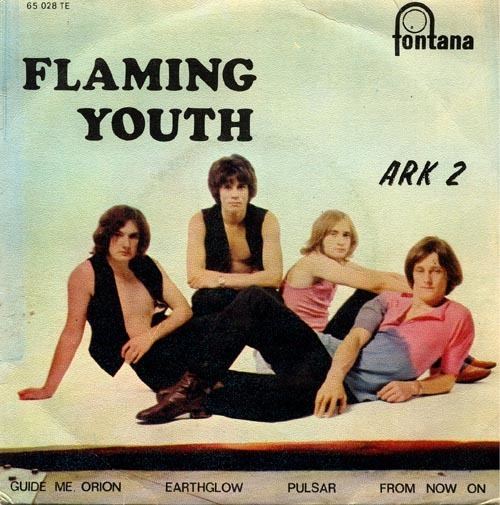 Then Collins and Caryl both auditioned for Genesis the following year, although Caryl was not successful, he played at a concert with them at Aylesbury, just before they met Steve Hackett.[1] He later played with Collins as rhythm guitarist on his solo tours. After he left Flaming Youth, Brian Chatton joined Jackson Heights with Lee Jackson, ex-Nice bassist and singer, John McBurnie was on keyboards and guitar as well as singer. They recorded three albums together: The Fifth Avenue Bus in 1972, Ragamuffin's Fool also in 1972 and their last album before the breakup, Bump n' Grind in 1973. He also recorded four solo albums, one of them Playing for time featured his old mate from the Flaming Youth days, Phil Collins on drums.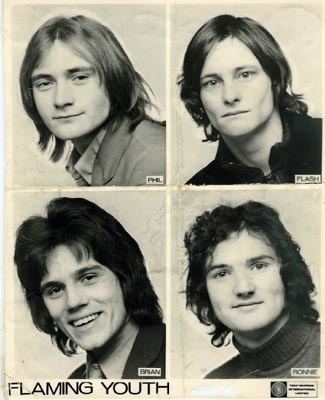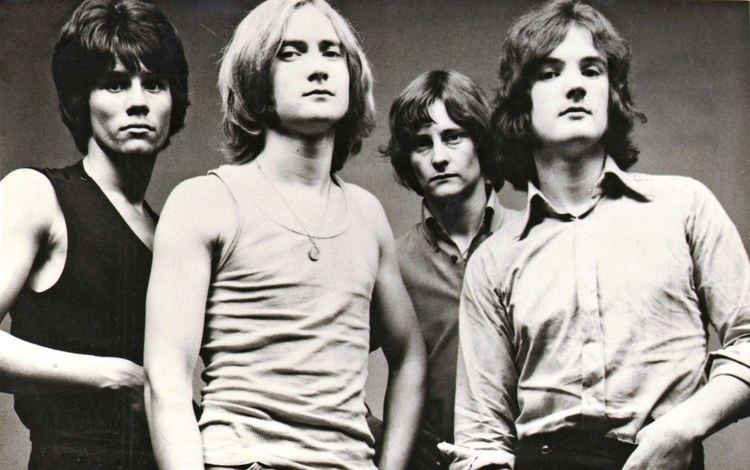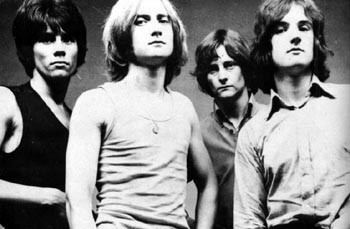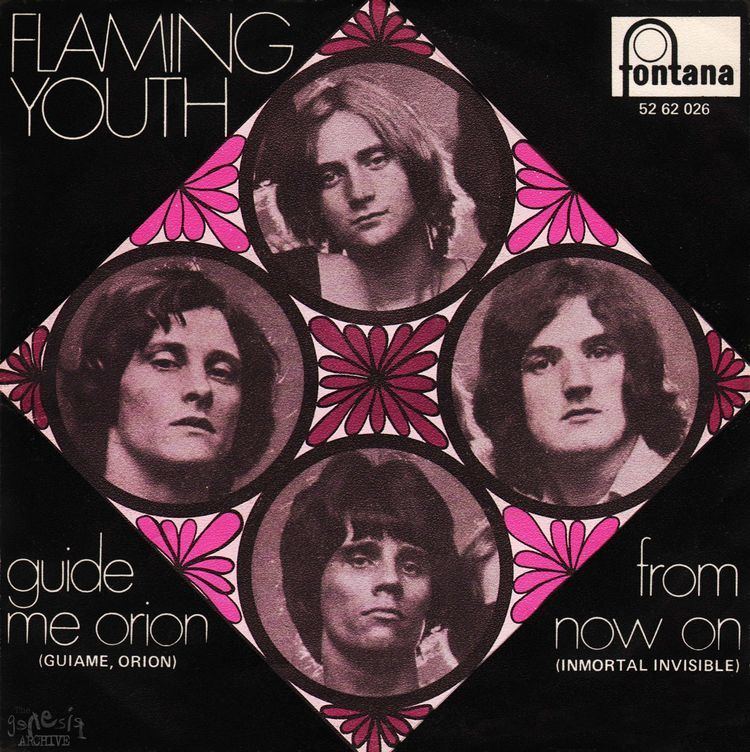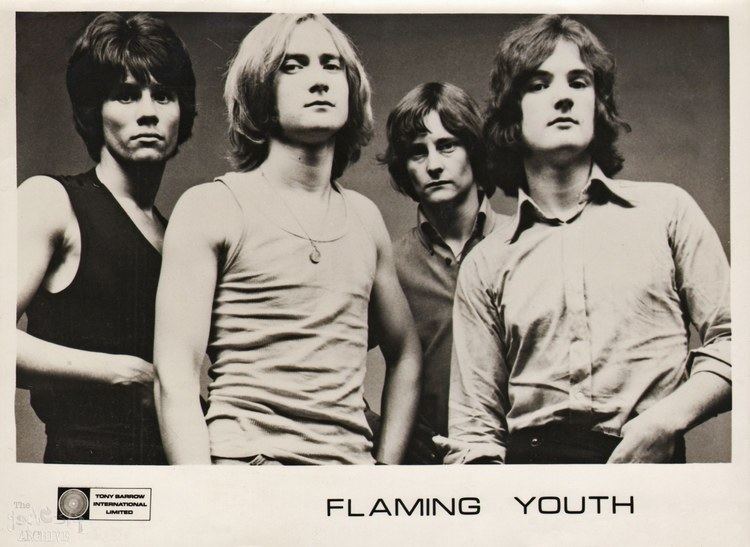 Songs
Guide Me - OrionArk 2 · 1969
From Now OnArk 2 · 1969
EarthglowArk 2 · 1969

References
Flaming Youth (band) Wikipedia
(Text) CC BY-SA