Cinematography

Daniel Moder





Initial DVD release

February 7, 2012




Release date

February 10, 2008 (2008-02-10) (Berlin International Film Festival) October 14, 2011 (2011-10-14) (United States)

Writer

Robert Frost (poem), Dennis Lee

Cast

Julia Roberts

(Lisa Waechter),

Carrie-Anne Moss

(Kelly Hanson),

Willem Dafoe

(Charles Waechter),

Emily Watson

(Jane Lawrence),

Ryan Reynolds

(Michael Waechter),

Hayden Panettiere

(young Jane)




Similar movies

Straight Outta Compton

,

Notorious

,

Melville

,

Zed Crew

,

Crooked

,

Fly By Night



Fireflies in the garden trailer 2011 hd
Fireflies in the Garden is a 2008 American drama film written and directed by Dennis Lee and starring Willem Dafoe, Ryan Reynolds, and Julia Roberts. It premiered at the 2008 Berlin International Film Festival and was released theatrically in the United States on October 14, 2011.
Contents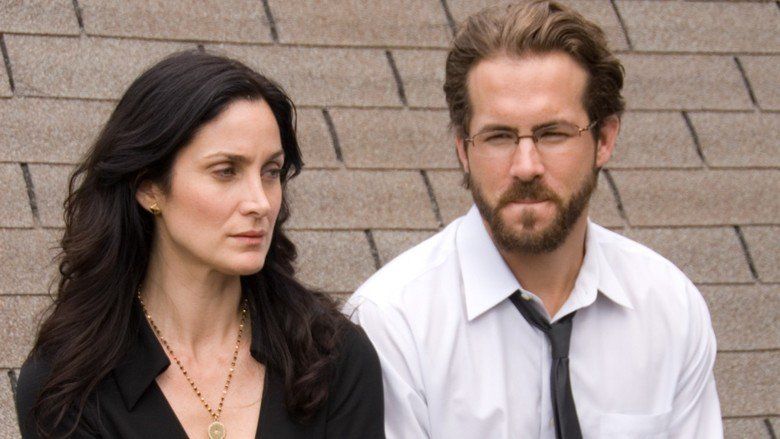 Fireflies in the Garden is set in the present day, and revolves around three generations of a family, with flash-backs to their growing up. A major focus is on domineering father Charles and his strained relationships with son Michael, sister-in-law Jane and other family members.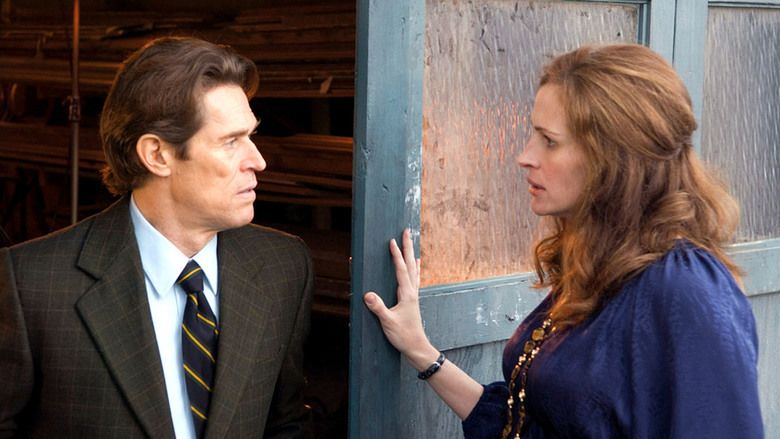 A terrible accident on the way to a family reunion with Charles and wife Lisa at Jane's house, and the ensuing funeral set the scene for Michael to discover/uncover much about the inner lives and affairs of this family and finding a route to reconciliation.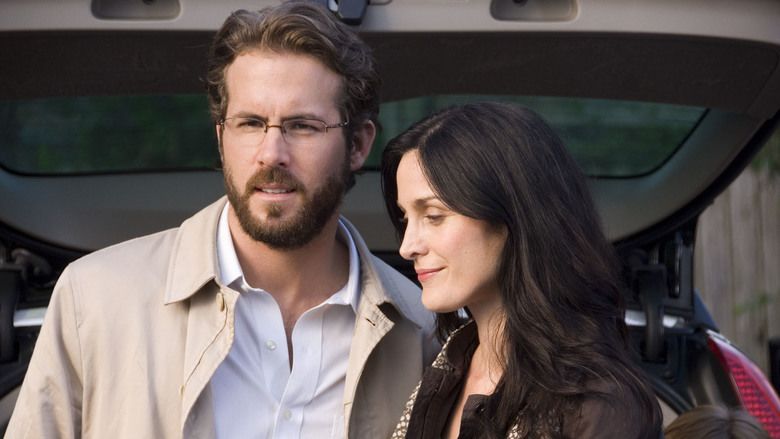 Plot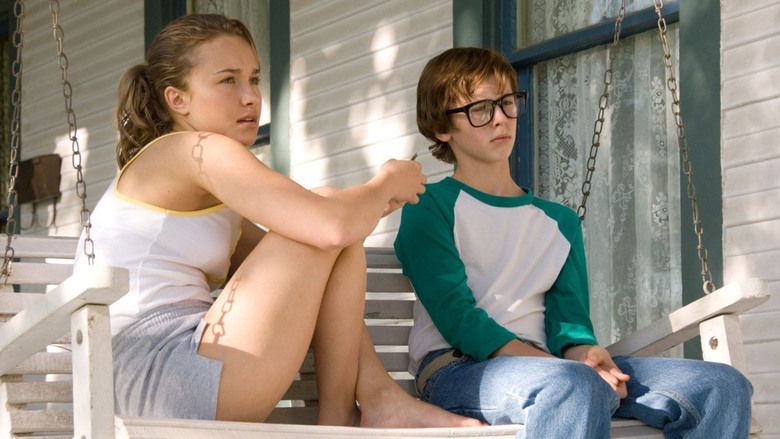 The story moves back and forth between the adolesence and present of successful author Michael Taylor (Ryan Reynolds) and his extended family: domineering father, English professor Charles (Willem Dafoe), his mother Lisa (Julia Roberts), his sister Ryne; as well as Lisa's much younger sister Jane (Emily Watson) (just older than Michael, act more like cousins since childhood), her husband Jimmy (George Newbern), their son Christopher (Chase Ellison) and daughter Leslie (Brooklynn Proulx). Included in the family mix is Michael's alcoholic ex-wife Kelly (Michael has only told Jane about the breakup).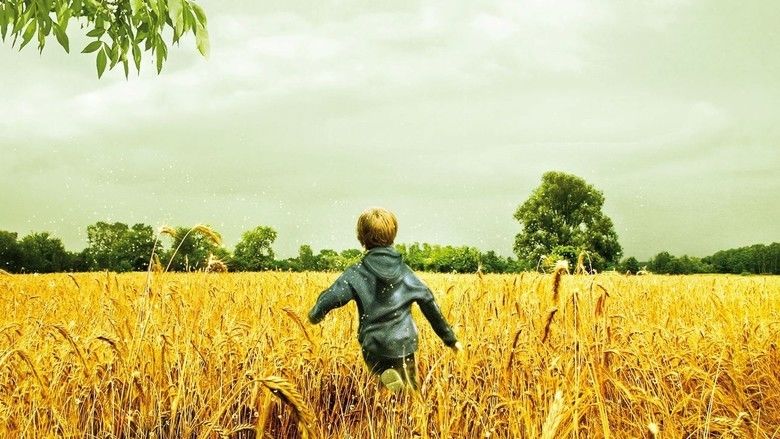 Charles and Michael had, and still have, a strained relationship, with both pushing the other. In a flash-back to a boyhood road trip, the younger Michael claims to have lost his glasses, knowing he has them in his pocket; Charles makes Michael walk home in the rain as a punishment. This tit-for-tat and rule-breaking continues with Charles imposing on all around him, including Jane, who is staying with them as Lisa is expecting a baby (Ryne). She, too, hates Charles' domineering nature and sides with Michael against him. When Michael embarrasses Charles in front of his colleagues by falsely claiming to have written a poem, Fireflies in the Garden by Robert Frost, he is punished by having to hold his weighted arms horizontal. Later, unable to lift his aching arms, Jane feeds him. The conflicts escalate, with Michael eventually intervening in a quarrel between his parents, attacking Charles and forcing him to the ground.
Events in the present are driven by a catastrophe. While college senior Ryne picks up Michael at the airport, Charles and Lisa are driving hurriedly to Jane's house for a party in honor of Lisa's college graduation. Charles swerves to avoid colliding with Christopher, retrieving a ball in the road, and their car hits a tree, killing Lisa and injuring Charles. Ryne and Michael arrive moments later.
Michael attempts to cheer up Jane's children, telling them "Before your mother was a mom, she was my best friend." He takes them "fishing", exploding the caught fish with firecrackers, as he had done with Jane growing up. Concerned with what Charles and Jane will think, he encourages the children to lie to their mother about the firecrackers. Jane lovingly chastises Michael for making her kids lie, while Charles angrily chastises him for nearly everything he does. Michael having noisy sex with Kelly, who was notified by Jane about the funeral, does not help matters.
Christopher's guilt and anxiety over the accident cause him to run off one day. Michael sees him running through a field and assures him that he is not to blame for "Aunt" Lisa's death. Christopher insists on walking home alone after their talk. Christopher remains missing for several hours, Jane again blaming Michael, though he eventually deduces that Christopher is at the gravesite. More revelations and recriminations ensue, as Michael discovers that his mother was having an affair with her younger professor Addison, and had planned to leave Charles following her graduation. Jane learns from Kelly that she is pregnant (explaining her recent sobriety) and that Michael doesn't know. Michael and Kelly reconcile and they announce their news to the family before they leave. While discussing baby names with Ryne and Kelly, Michael mentions that he likes the name Max for a boy, the name Lisa intended if Ryne had been a boy.
The title of the film derives from the Frost poem, which Michael has also used for the draft of his upcoming book about his childhood. The book includes revelations of the implied sexual misconduct between Charles and Jane during Lisa's pregnancy. Charles' grief over the loss of Lisa, Michael's joy over his pending fatherhood, the happiness captured in a rare home movie with pregnant Lisa enjoying time with Charles, Michael and Lisa help Charles and Michael begin to reconcile. No longer wanting to extend the harmful tit-for-tat with his father, Michael destroys the manuscript for his book.
Cast
Ryan Reynolds as Michael Taylor
Cayden Boyd as Young Michael Taylor
Willem Dafoe as Charles Taylor
Emily Watson as Jane Lawrence
Hayden Panettiere as Young Jane Lawrence
Carrie-Anne Moss as Kelly Hanson
Julia Roberts as Lisa Taylor
Ioan Gruffudd as Addison Wesley
Shannon Lucio as Ryne Taylor
George Newbern as Jimmy
Chase Ellison as Christopher
Brooklynn Proulx as Leslie
Production
The film was shot in Austin (including the University of Texas), Bastrop, and Smithville, Texas. Lake Bastrop was site of fishing scene. The historic T. A. Hasler House in Bastrop was used significantly in the film.
Music
Javier Navarrete composed the score heard in the European release version, but when it was released in the US in 2011 in a reedited form it received a new score by Jane Antonia Cornish. Both scores received soundtrack albums, Navarrete's by Decca and Cornish's by BSX.
Javier Navarrete soundtrack album
Town Of Austere 2:52
11:11 4:07
Fireflies Blinking 1:49
A Swarm Of Silver Fish 5:06
The Light Of A Fire 3:24
Lisa 3:24
The Field Of Gold 5:33
Michael Smiles 2:15
Fireflies In The Garden Suite 8:26
Tchaikovsky: Piano Trio in A minor, Op.50 - 2. Variations - Vincent Trio 4:23
Jane Antonia Cornish soundtrack album
Fireflies in the Garden 1:02
Remembering Lisa 1:02
Stay Away from Her 1:37
Chasing Fireflies 1:02
Fishing 1:22
It's My Fault 3:03
Running Away 1:50
I Love You Big 2:16
Sex at a Funeral 1:16
Lisa :57
Paint Cans 1:46
Blowing up Fish 1:08
Tablecloth 1:00
Rules :46
Car Crash 1:02
Looking for Christopher 1:30
Eleven Eleven 1:04
I Love You Bigger 1:20
Reception
The film has received mostly negative reviews from critics. It holds a 20% rating on Rotten Tomatoes with the consensus saying: "Despite boasting a stellar cast, Fireflies in the Garden is just tedious, dull and predictable melodrama. Instantly forgettable."
References
Fireflies in the Garden Wikipedia
(Text) CC BY-SA
Fireflies in the Garden IMDb
Fireflies in the Garden Rotten Tomatoes
Fireflies in the Garden Metacritic
Fireflies in the Garden themoviedb.org