1928




November 9, 1982




Art Deco




Ely Jacques Kahn




84002768




1928




7 September 1984






630 Ninth Avenue Manhattan, New York City




Saddle River County P, Headless Horseman Hayrides, Franklin D Roosevelt President, Chrysler Building, Prospect Park Zoo
The Film Center Building is a 13-story office building catering to businesses involved in film, theatre, music and audio production and exploitation. It is located at 630 Ninth Avenue between 44th and 45th Streets in the Hell's Kitchen or "Clinton" neighborhood of Manhattan, New York City. It was built in 1928-29 and was designed in Art Deco style by Ely Jacques Kahn of the firm of Buchman & Kahn. The building was listed on the National Register of Historic Places in 1984.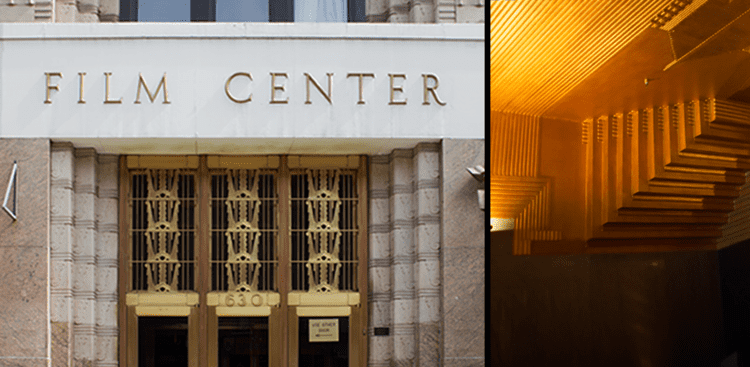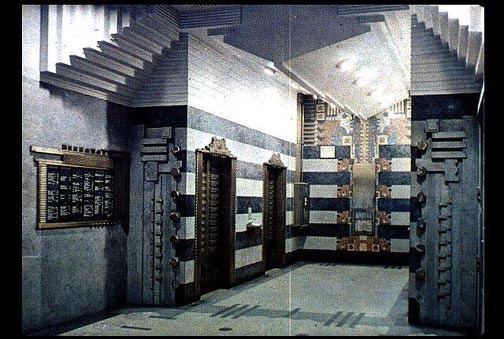 The Film Center's first-floor interior, highlighted by Kahn's "highly individualistic version of the Art Deco style", which shows pre-Columbian influences, was designated a New York City landmark in 1982.
According to the New York Landmarks Preservation Commission's designation report: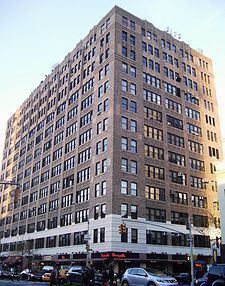 All the various elements of Kahn's unique approach to modernistic design were brought to bear on the Film Center Building's interior. Its walls and ceilings are handsomely worked in the plaster tapestry effect, and the polychromatic and decorative schemes are broad enough to include mosaics, elevator doors, the directory board, vent grilles, staircase risers, and elaborate, purely ornamental, three-dimensional motifs of abstract cylinders and stylized movie cameras. The overall effect is one of Kahn's most striking interior designs.
Of particular interest is the polychromatic elevator lobby mosaic.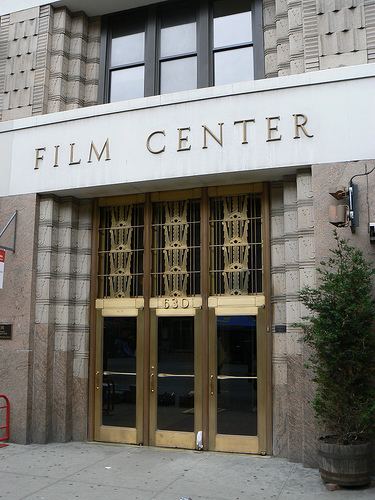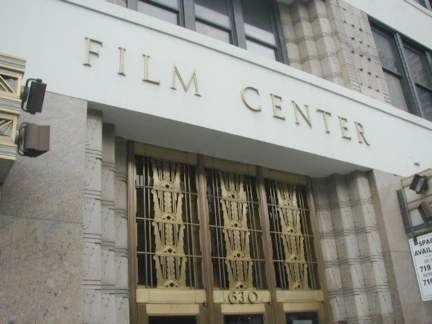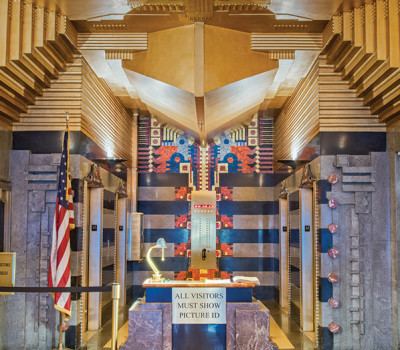 Film Center Building Wikipedia