Filiz Odabas-Geldiay









Filiz Odabas-Geldiay is the Executive Director of the International Association for Human Values (IAHV) and Director of Government Relations for the Art of Living Foundation (AOLF) in Washington, D.C., United States.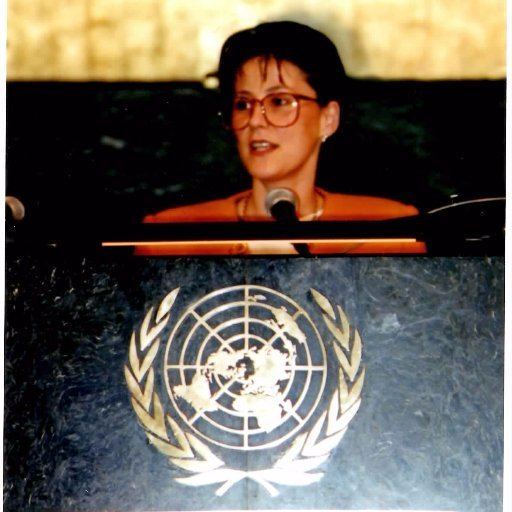 In her earlier career between 1986 and 1993, Odabas-Geldiay was the founder and executive director of the World Children's Day Foundation, a non-profit organization that collaborated with UNICEF to mobilize children in 140 countries to help the needy in their communities. Selected projects were later presented at the UN General Assembly Hall during the World Children's Day celebrations which was participated by more than 1200 children annually. Odabas-Geldiay was also responsible to follow up with the world leaders who signed the World Summit for Children Declaration and Plan of Action which resulted from the largest-ever gathering of 71 Heads of State at the U.N. The leaders' responses about the actions taken to implement minimum standards for the survival, health, protection and education for children were later compiled into a report. Her organization received numerous commendations including from the UN Secretary-General Boutros Boutros-Ghali and New York Mayor Andrew Cuomo. The Foundation's activities were also widely covered by the international media.
Prior to that, Odabas-Geldiay was the Washington correspondent for the USA edition of Turkey's largest daily Hurriyet newspaper and has also published numerous articles including in the Washington Post, Nation's Business, and India Post.
Filiz Odabas-Geldiay studied Economics and History at St. Aldates College in Oxford, England. She received her B.A. in International Relations and M.A in Communications and Conflict Management, both from the American University in Washington DC.
Filiz Odabas-Geldiay is a member of the U.S. State Department's Advisory Committee on International Economic Policy: Subcommittee on Women; a founder and Vice President of the Atatürk Society of America; a member of a speaking group in Washington DC focusing on women's rights and has addressed, among others, the State Department, Harvard Club of Washington, Meridian International Center and the George Washington University Club.
Filiz Odabas-Geldiay was born in Istanbul, Turkey. She migrated to the US in 1981. She is married and has two daughters.
Filiz Odabas-Geldiay Wikipedia