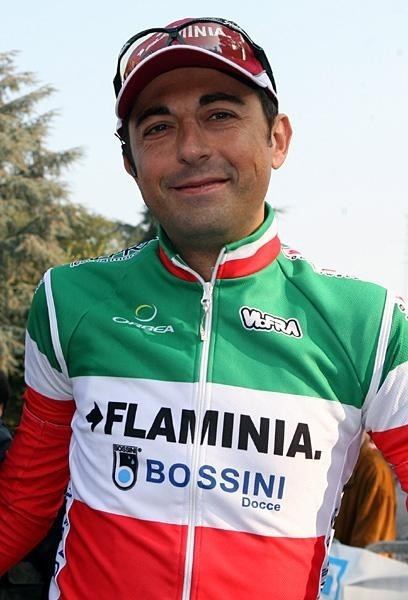 He was born in Desio in the province of Milan.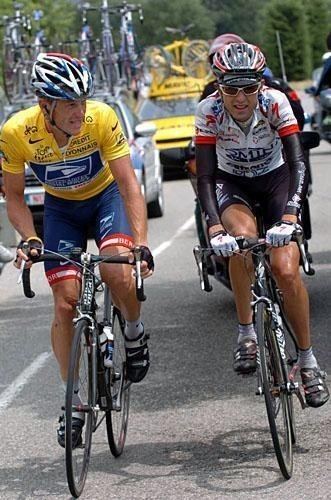 Simeoni is known for his maverick actions. During the stage win in the Vuelta he stopped just before the finish line and walked across the finish line with his bike in his hands. He did so as a tribute to the victims of the September 11, 2001 attacks. Later the Union Cycliste Internationale fined him for this.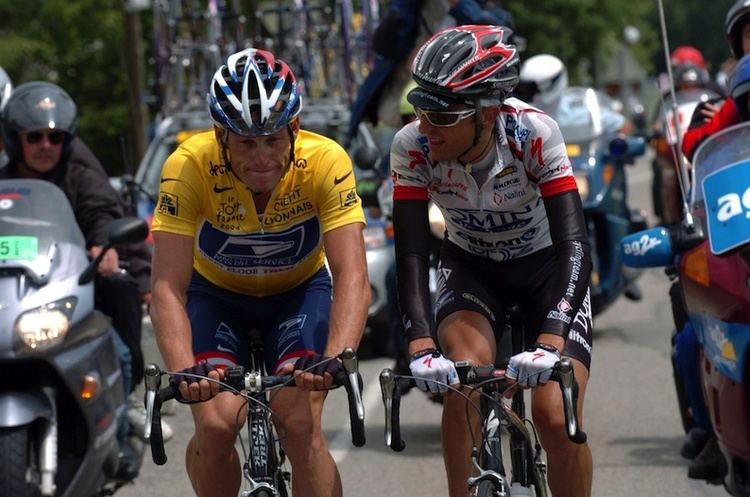 In May 2009 he returned his Italian Championship jersey as a protest after his team was not invited to the 2009 Giro d'Italia.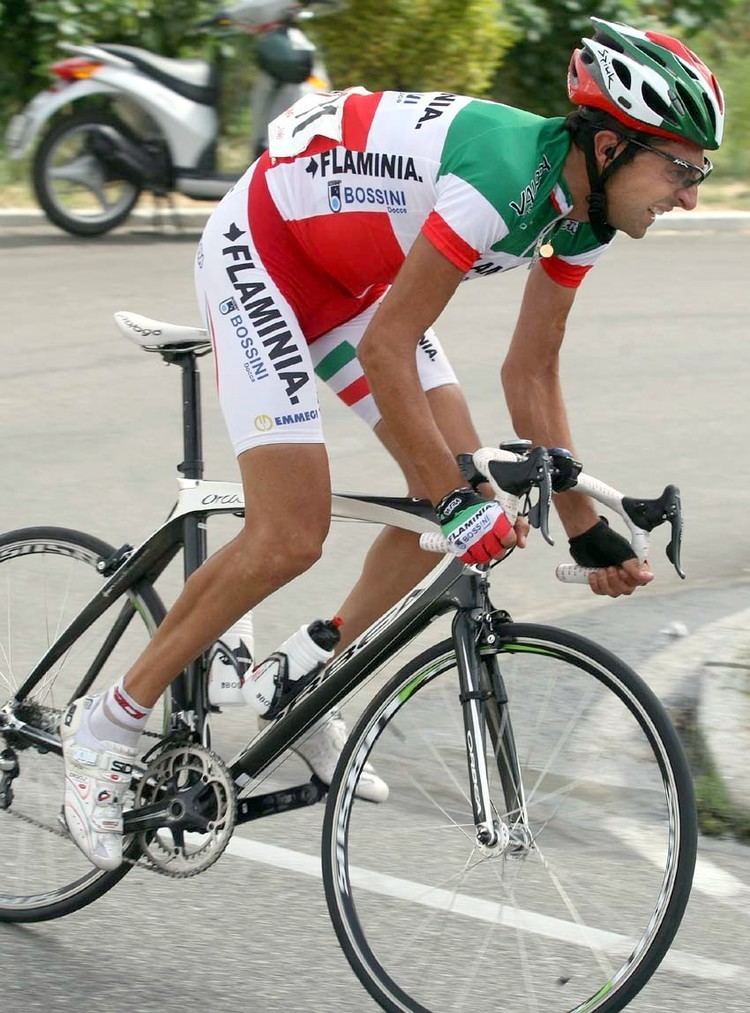 Following his retirement, Simeoni started organising local races and set up a youth team. In early 2017, he was set to take up a position within the Italian Cycling Federation, but was forced to withdraw due to a rule preventing former riders who where implicated in doping offences from taking office. The federation was unable to take into account that Simeoni's sentence came in the light of a confession during the court cases against Michele Ferrari.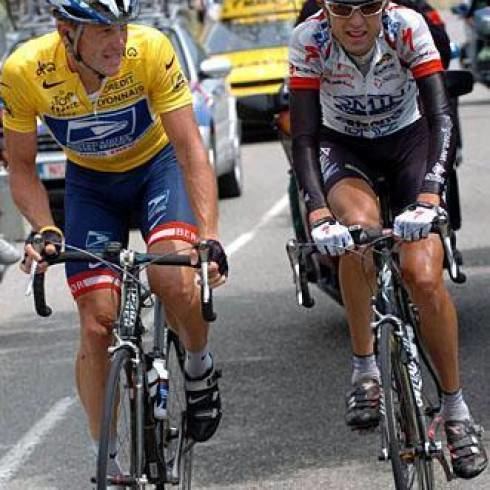 More famous is Simeoni's argument with Lance Armstrong. Simeoni was treated by doctor Michele Ferrari, who was also Armstrong's doctor. Simeoni testified in court that he began doping in 1993, that Dr. Ferrari had prescribed him doping products such as EPO and Human Growth Hormone in 1996 and 1997, and that Ferrari also gave him instructions on how to use these products. In 2001 and 2002 Simeoni was suspended for several months for doping use. Armstrong reportedly called Simeoni a "liar" in an interview with the French newspaper Le Monde in July 2003. Simeoni lodged a charge of defamation against Armstrong and demanded €100,000. Simeoni announced that he would give any money awarded to him to charity.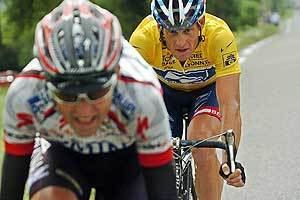 On the 18th stage of the 2004 edition of the Tour de France, Simeoni gapped up to a breakaway of six riders that posed no threat to Armstrong's leading position. By then, Armstrong was leading the race by seven minutes, and was well on his way to his sixth consecutive Tour victory. Nevertheless, Armstrong followed Simeoni, which prompted Armstrong's rival T-Mobile Team to try to catch the breakaway. This would not only catch Simeoni, but end any realistic chance of the six riders in the original breakaway had of winning the stage. The six riders implored Armstrong to drop back to the peloton, but Armstrong would not go unless Simeoni went with him and the two riders dropped back to the peloton.
As Armstrong and Simeoni dropped back, Armstrong put his hand on Simeoni's back and spoke to him in full view of the television cameras. Simeoni subsequently told the United States Anti-Doping Agency that Armstrong told him in Italian:
When Simeoni dropped back, he was abused by other riders, including Andrea Peron, Filippo Pozzato and Giuseppe Guerini. In a later interview, he told of how Daniele Nardello also abused him, calling him "a disgrace". Afterwards, Armstrong made a "zip-the-lips" gesture but later said that Simeoni "did not deserve" to win a stage. The race ended two days later. By this time, the Tour winner (in this case, Armstrong) has long since secured his victory, and as such the final stage is a slow stage in which the celebration starts early. This year, however, Simeoni continuously attacked to take revenge for what Armstrong did three days before. Each time, Armstrong's team chased him down. Simeoni was again insulted and spat at by other riders after this.
Because Simeoni was a prosecution witness in legal proceedings against Ferrari at the time of Armstrong's move against him in the 2004 Tour, Italian authorities threatened to bring charges of witness intimidation against Armstrong. In March 2005 Armstrong was interviewed by the authorities, apparently without resolution. Armstrong had been indicted by Italian authorities in December 2005 and ordered to stand trial for defaming Simeoni on March 7, 2006. In April 2006, the defamation charges were dropped.
Like Christophe Bassons six years earlier, Simeoni's career suffered after his confrontation with Armstrong. He found it hard to catch on with a team. The final straw came in 2009, when his team was left out of the 2009 Giro d'Italia, even though he was the national champion. He retired at the end of the 2009 season.
In October 2012, USADA stripped Armstrong of all seven of his Tour titles and banned from all sports that follow the World Anti-Doping Code for life, effectively ending his competitive career. Simeoni was one of the key witnesses in USADA's case against Armstrong, and related how Armstrong threatened him during the 2004 Tour. In its "reasoned decision" announcing Armstrong's ban, USADA harshly criticized Armstrong's behavior during the incident, which it called a "sad moment in cycling." It found that Armstrong's decision to chase Simeoni down was "dangerous and impetuous," since it put him at serious risk of an accident. Moreover, it found that Armstrong had engaged in "attempted witness intimidation," which was in and of itself a violation of the World Anti-Doping Code.
Armstrong confessed to doping in January 2013. When asked about the confession, Simeoni said: "I acknowledge Armstrong's confession on television but he put me through such a humiliating experience and damaged me so much, in terms of sport, morale and finances that I don't know if I could ever forgive him."