Sudoeste (currently also known as MEO Sudoeste) is a large, five-day music festival that began in 1997 and takes place every August near Zambujeira do Mar, in southern Portugal. The festival has three stages which play different music simultaneously.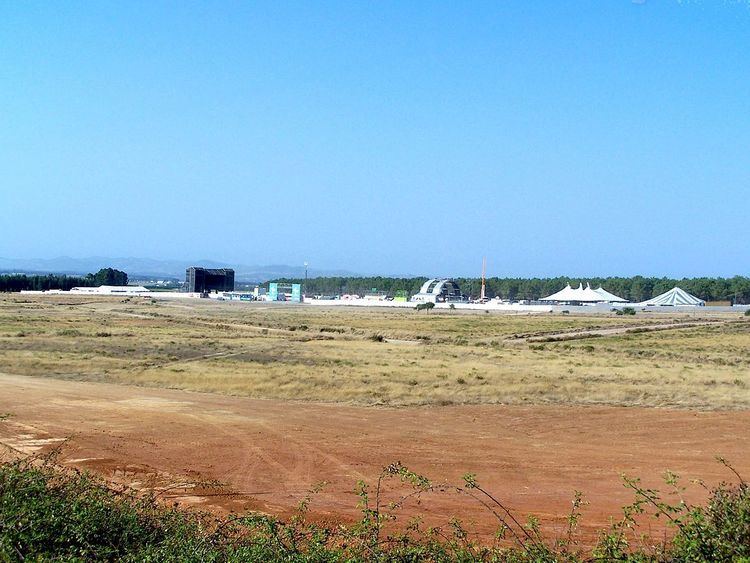 In the 2006 festival, the main stage (Palco TMN) had such acts as The Prodigy, Daft Punk, Zero 7 (with José González), Brazilian Girls, Long Beach Shortbus and Madness, among others. The second stage (Mundo Sudoeste) featured Breakestra, Afrika Bambaataa, José González, and many others. The style of the second stage is more alternative than that of the main stage.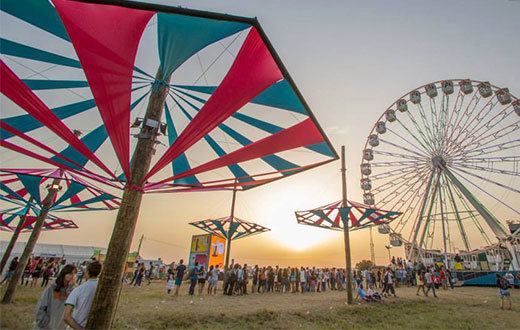 The third stage (Palco Positive Vibes) is a reggae-orientated area. In 2006, Jimmy Cliff, Israel Vibration, Anthony B and other prominent reggae artists performed there.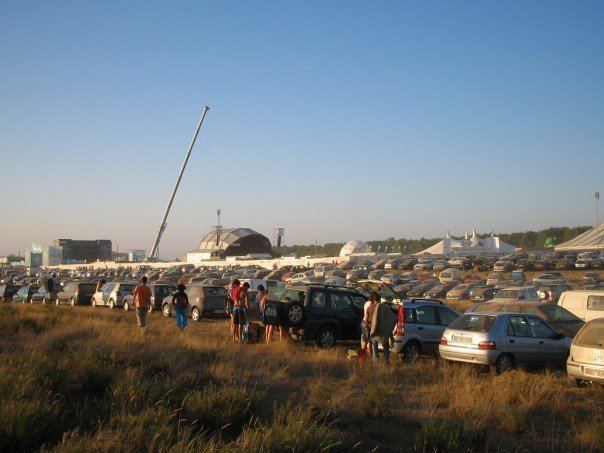 Camping is free for anyone who purchases a four-night ticket. During the day, the festival features a jazz bar and a free shuttle service to the nearby town of Zambujeira do Mar for shopping, eating, and beach activities.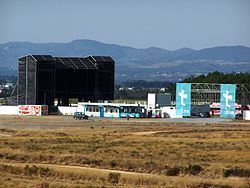 The 1997 edition went through the 8, 9 and 10 August . It was mainly sponsored by 'Cerveja Sagres' (Sagres beer).
The 1998 Festival went though the 7, 8 and 9 August . It was sponsored by Sagres
Bands attending Sudoeste 1998
7 August: The Cure, Therapy?, Ratos de Porao, Sergio Godinho, Family, Three and a Quarter, Hipnotica
8 August: Sonic Youth, Fun Lovin' Criminals, Yo La Tengo, Pinhead Society, Los Tomatoes, Blue Orange Juice, Velveteen
9 August: Silence 4, PJ Harvey, Portishead, Placebo, Cool Train Crew, Kintaldo Dub
The 2002 Festival took place between the 1 and 4 August.
Main bands attending Sudoeste 2002
1 August: Rinocerôise, Beta Band, Belle & Sebastian
2 August: Black Rebel Motorcycle Club, Thievery Corporation, Air, Chemical Brothers
3 August: Orishas, Alanis Morissette, Peter Murphy
4 August: Blasted Mechanism, Muse, The Cure
The 2003 edition went through the 7th, 8, 9 and 10 August .
Bands attending Sudoeste 2003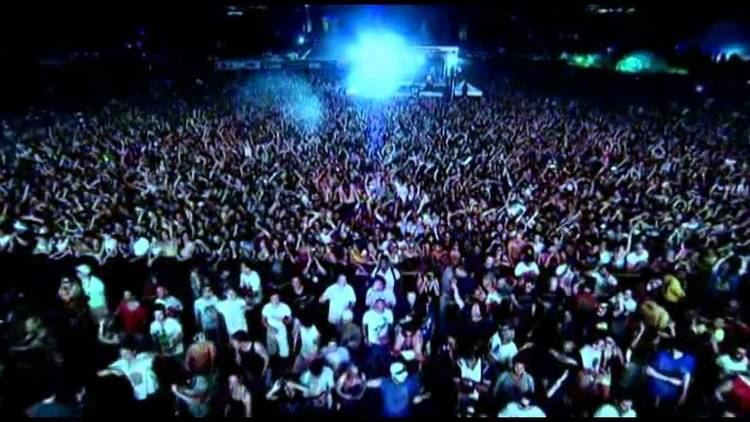 Beth Gibbons & Rustin Man
Beck
Jamiroquai
Stereophonics
Morcheeba
Moloko
Badly Drawn Boy
Primal Scream
múm
Beth Orton
Suede
Chicks on Speed
2 Many DJ's
Layo & Bushwacka!
Skin
Sly & Robbie
Grace
Arnaldo Antunes
David Fonseca
Toranja
Boss AC
Mesa
Zorg
Terrakota
Blind Zero
Loto
Dealema
Mofo
Spelling Nadja
Renderfly
Rui Vargas
DJ KITTEN
REACÇÕES VERBAIS
The 2004 edition went through the 5th, 6, 9 and 8 August . It was mainly sponsored by Optimus and was called 'Optimus Sudoeste'.
Bands attending Sudoeste 2004
Franz Ferdinand
Air
Massive Attack
Zero 7
The Dandy Warhols
Groove Armada
Kraftwerk
Ash
Koop
Soulwax
Love With(out) Arthur Lee
Gentleman
dEUS
The Divine Comedy
Los Hermanos
Rodrigo Leão
Two Banks of Four
Zen
Da Weasel
Clã
Tim Booth
Gomo
Sloppy Joe
Loto
Plaza
Bunnyranch
OiOai
Mercado Negro
Melo D
The Ultimate Architects
Prince Wadada
DEZPERADOS
Navio Negreiro
Rui Vargas
Mike Stellar
Adrian Sherwood Soundsystem
More República Masónia
The 2006 edition went through the 3rd, 4, 5 and 6 August . TMN, a cellphone company, sponsored most of the festival so it was named 'TMN Sudoeste'.
The 2007 edition went through the 2nd, 3, 4 and 5 August . It was mainly sponsored by TMN and was called 'TMN Sudoeste'.
Sudoeste 2008 went between 7 and 10 August. The official sponsor was TMN. During this edition, a fourth stage was established: Kubik, Samsung Experience. Only Lonely Bon Jovi Cover
BryanAdams Cover
I Need Your Love (Calvin Harris Cover)
BonJovi Cover
The 2012 edition went through the 1st, 2, 3, 4 and 5 August . It was mainly sponsored by TMN and was called 'TMN Sudoeste'.
The 2013 edition will be 7th, 8, 9, 10 and 11 August. It was mainly sponsored by MEO and is called MEO Sudoeste - www.meosudoeste.pt.