Covid-19
Morocco




Fes-Boulemane




Idrisid dynasty




Hamid Chabat




Sidi Mohamed Ben Abdellah University, University of al-Qarawiyyin




Bou Inania Madrasa, Ibn Danan Synagogue, Dar el Makhzen



Fes or Fez (Arabic: ?, Moroccan Arabic , Berber: ??? Fas) is the second largest city of Morocco, with a population of 1.1 million (2014).
Fes was the capital of Morocco until 1925, and is now the capital of the Fes-Boulemane administrative region. The modern Turkish name for Morocco, Fas, originally referred only to the capital city.
The city has two old medinas, the larger of which is Fes el Bali. It is listed as a UNESCO World Heritage Site and is believed to be one of the worlds largest car-free urban areas. Al-Qarawiyyin, founded in AD 859, is the oldest continuously functioning madrasa in the world. The city has been called the "Mecca of the West" and the "Athens of Africa".
The name is probably taken from the word Fazaz, the old Berber name for the Middle Atlas mountains near the city. The name is also attested as that of a Berber tribe living south of Fes. Today, Ait Fazaz is the name of a small town just west of Meknes.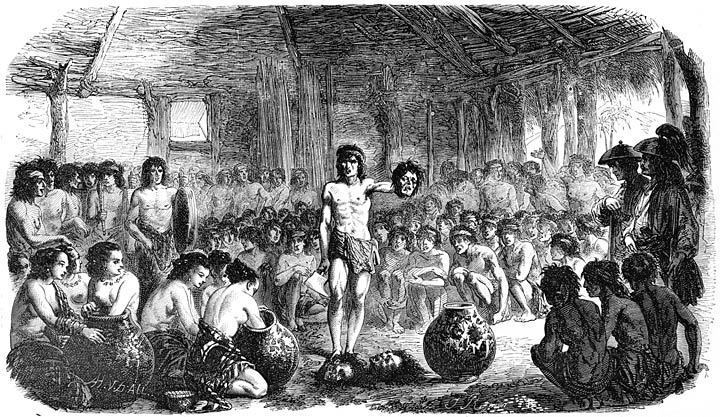 Until the Almoravid rule in the 11th century, Fez consisted of two cities or medinas: Madinat Fas and Al-Aliya, the former being founded by Idris I, the latter by his son, Idris II. During Idrisid rule the capital city was known as Al-Aliya, with the name Fas being reserved for the separate site on the other side of the river: No Idrisid coins have been found with the name Fes, only al-Aliya and al-Aliya Madinat Idris. It is not known whether the name al-Aliya was ever referred to both medinas. It wasnt until 1070 that the two agglomerations were united and the name Fas was used for the sites.
Fez is becoming an increasingly popular tourist destination and many non-Moroccans are now restoring traditional houses (riads and dars) as second homes in the Fez medina. The most important monuments in the city are:
Bou Inania Madrasa
Al-Attarine Madrasa
University of Al-Karaouine
Zaouia Moulay Idriss II
Dar al-Magana
Aben Danan Synagogue
Fes Wikipedia
(,)http://www.wvgazette.com/apps/pbcsi.dll/storyimage/CH/20140621/GZ05/140629945/AR/0/AR-140629945.jpg(,)http://upload.wikimedia.org/wikipedia/commons/8/86/Igorot_festival_of_brains,_early_1800s.jpg(,)http://www.kimballtrombone.com/files/2010/04/dilich-festival-one5.jpg(,)http://www.kimballtrombone.com/files/2009/08/Liberatis-band.jpg(,)http://www.kimballtrombone.com/files/2010/04/dilich-festival-two.jpg(,)http://www.cam.ac.uk/sites/www.cam.ac.uk/files/styles/content-580x288/public/news/news/formosanfuneral.jpg%3Fitok%3DJYVKOFhE(,)http://media.apnarm.net.au/img/media/images/2014/07/25/EDE_25-07-2014_EGN_03_4084_001_t620.jpg(,)http://upload.wikimedia.org/wikipedia/commons/3/30/Traditional_Irish_halloween_Jack-o%27-lantern.jpg(,)http://www.uaws.org/siteimages/history%25205.jpg(,)http://www.destination-munich.com/image-files/oktoberfest-history-horseracing.jpg(,)http://s3-eu-west-1.amazonaws.com/lookandlearn-preview/XL/XL119/XL119279.jpg(,)http://factsanddetails.com/media/2/20080314-song%2520maket%2520spr%2520fes.jpg(,)http://upload.wikimedia.org/wikipedia/commons/6/6c/ChristAsSol.jpg(,)http://www.metmuseum.org/toah/images/h2/h2_2003.177.jpg(,)http://farm9.staticflickr.com/8484/8212600836_0efbcf0254_z.jpg(,)http://s3-eu-west-1.amazonaws.com/lookandlearn-preview/XL/XL118/XL118731.jpg(,)http://s3-eu-west-1.amazonaws.com/lookandlearn-preview/XL/XL119/XL119287.jpg
(,)http://www.fodors.com/ee/files/slideshows/7-bbt-charleston-food-and-wine-festival.jpg(,)http://galenafoodandwinefestival.com/wp-content/uploads/2015/04/wineparty.jpg(,)http://lintvkhon.files.wordpress.com/2014/04/hawaii-food-and-wine-festival-maui.jpg%3Fw%3D658(,)http://www.warsteiner.us/wp-content/blogs.dir/4/files/nycfff-2013/nyc-food-film_Chicago.jpg(,)http://farm1.nzstatic.com/_proxy/imageproxy_1y/serve/people-enjoying-the-marlborough-wine-and-food-festival.webp%3Fheight%3D530%26outputformat%3Dwebp%26quality%3D80%26source%3D982042%26transformationratio%3D1.3%26transformationsystem%3Dautoboxfit%26width%3D940%26securitytoken%3D42F1473184BD6CEA6CFF54E9B782C952(,)http://visitabudhabi.ae/DataFolder/Images/Thumbnails/900x600//food-en.jpg(,)http://www.visitwales.com/~/media/0a96d1f337b848d1aea8db95a83bad3f.ashx%3Fas%3D0%26h%3D361%26w%3D642(,)http://www.miamiandbeaches.com/~/media/Images/GMCVB/MiamiAndBeaches/Events/Annual%2520Events/Large%2520Images/sobe-wine-food-festival1-612-x-338.ashx(,)http://www.visitwales.com/~/media/11b81e16982c444b9490b7cb4a47c3c1.ashx%3Fas%3D0%26h%3D361%26w%3D642(,)http://i1.manchestereveningnews.co.uk/incoming/article6852552.ece/ALTERNATES/s1023/MFDF-The-Hub-Img0001-2JPG.jpg(,)http://www.bizbash.com/content/editorial/storyimg/big/sbwff-22.jpg(,)http://www.fodors.com/ee/files/slideshows/8-austin-food-and-wine-festival.jpg(,)http://www.cardiff-festival.com/picvieworiginal.asp%3Fimage_id%3D5523(,)http://www.visitwales.com/~/media/visit%2520wales/explore/west%2520wales/geo31%2520list%2520foodfestivals%2520wwales/geo31-0005_food_mid_cardiganriverfestival_16x9.ashx%3Fh%3D361%26la%3Den%26w%3D642