Fernando Llort Choussy (born April 7, 1949 in San Salvador, El Salvador) is an internationally recognized Salvadoran artist, called "El Salvador's National Artist" by the Foundation for Self Sufficiency in Central America (now called EcoViva). He is known for teaching the citizens of the small town of La Palma, Chalatenango, how to make a living through art. His style is colorful and often childlike; it can be compared to that of Joan Miró and in some instances to that of Pablo Picasso.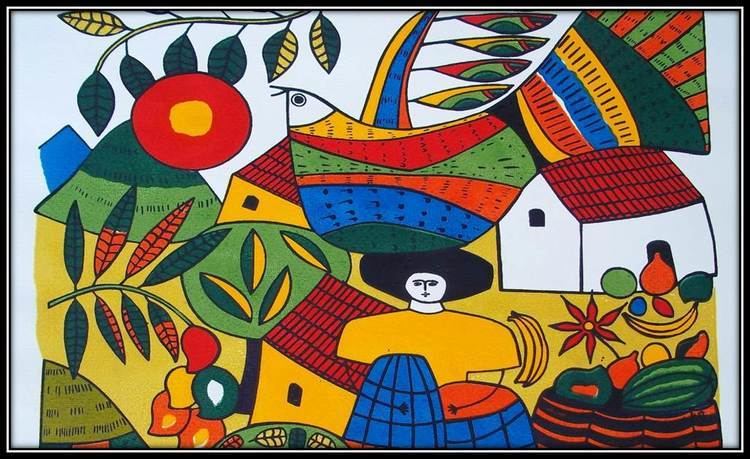 Fernando Llort is the son of Baltasar Llort and Victoria Choussy, the middle child of six (four brothers and a sister); he displayed an artistic inclination since an early age, when his school teachers would pick him to draw maps during geography lessons. After graduating from high-school he obtained an architecture degree from the University of El Salvador.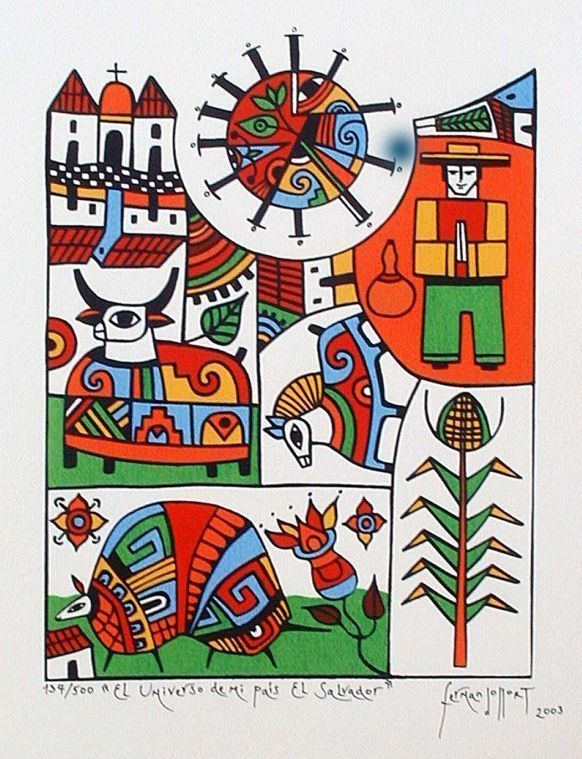 A restless thirst for new experiences led Llort to pursue his studies in France in 1968. This was an important time for the development of his art, as being abroad strengthened his sense of cultural identity with El Salvador. After France, he studied theology in Lovaina, Belgium. This religious bent can be seen in the symbols present throughout his work—one can almost always see a church, a dove or an all-seeing eye. Later he went to study art in the United States at Louisiana State University at Baton Rouge.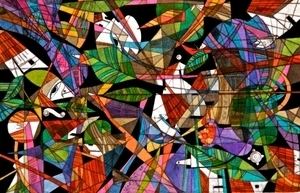 Upon returning to El Salvador, Llort found a tense climate of political and social unrest in the early rumblings of the Salvadoran Civil War (1979–1992). To escape this instability, in 1971 he and other young artists moved to the town of La Palma in the northern region of El Salvador, close to the border with Honduras. The simple life he lived in the mountains was a refuge from what was happening throughout the rest of the country, and the daily contact with nature and with the people of La Palma greatly influenced his art. One writer describes its style and motifs thus: "Llort's designs were simple: primary colors mostly, and a kind of two dimensional art. Images of the rural life of the campesino predominated. Animals, birds, flowers, simple adobe houses, with red tile roofs." The same author notes that the themes shifted somewhat over the years that followed: "As the war progressed, and the consciousness of the poor deepened, themes such as the value of women, the importance of community, and the Salvadoran face of God became common."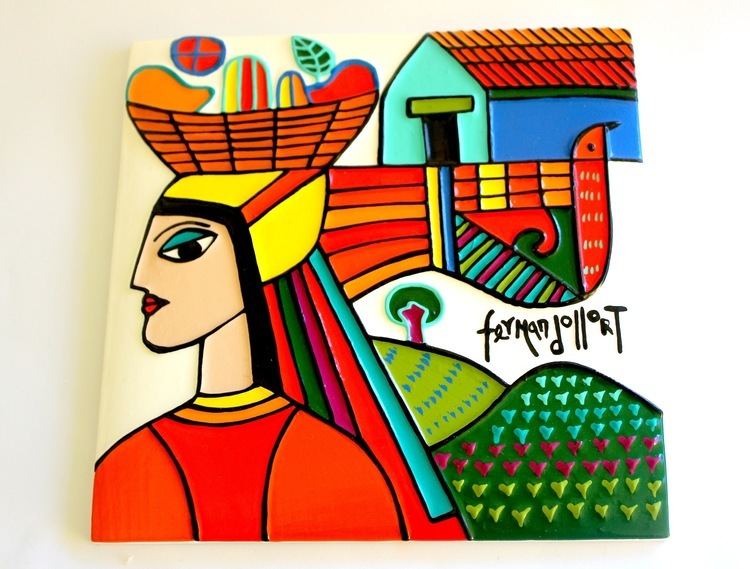 Llort and the other young artists formed a commune and utilized their artistic skills to earn income, carving objects in wood and drawing intricate designs on them, as well as on copinol seeds. Their activities inspired the local handicraft movement as they started the first local workshop, called the Semilla de Dios (Seed of God). This was incorporated as a cooperative in 1977, providing employment for people to learn and develop their skills. Gradually, more workshops formed, each contributing to the artistic atmosphere in the town.
Today La Palma is renowned for its native artists and handicraft artisans. Fernando Llort and the other artists from San Salvador are recognized as founders of the town's artisanal movement, which provided an opportunity for campesinos to learn about art, and helped them find sources of income other than field work. Llort himself launched the project to establish the Centro de Desarrollo Integral (Center for Comprehensive Development) and taught art classes. Once the civil war began, however, he left La Palma in 1980 and moved back to San Salvador, but still maintained his connections with the mountain people.
In San Salvador, Llort married Estela Chacon and had three children. Here he founded a gallery called El Árbol de Dios (God's Tree) where he displays and sells his art. His work could also formerly be seen in the tiled ceramic mural he created for the facade of that city's Metropolitan Cathedral in 1997. In late December 2012, Archbishop José Luis Escobar Alas ordered its removal without consulting the national government or the artist, and workers chipped off and destroyed all the 2,700 tiles of the mural.