Fernando Botero Zea (born 23 August 1956) is a Colombian politician who served in several public positions, including as Defense Minister under President Ernesto Samper, for whom he was campaign manager for Samper's presidential run. Botero was elected as a member of the Colombian Congress for the Colombian Liberal Party. His father is the internationally recognized painter and sculptor Fernando Botero.
Contents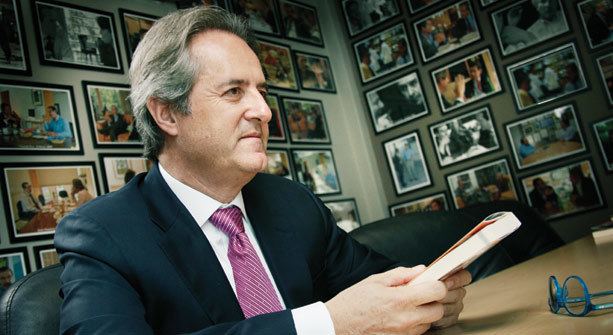 Botero Zea was convicted of financial issues associated with the Samper campaign's having accepted money from the Cali Cartel and served nearly three years in prison. He lost an appeal in 2007 on a second charge and is staying in Mexico, where his citizenship prevents him from being extradited.
Early life and education
Born in Mexico City, Fernando Botero Zea is the first son of the renowned artist Fernando Botero and Gloria Zea, who later became the Colombian Minister of Culture.His parents divorced in 1960, and each remarried. He has a sister Lina and brother Juan Carlos.
Botero graduated from the University of the Andes, Colombia with a degree in Political Science. In the 1980s, he attended Harvard University's Business School and Kennedy School of Government, where he obtained joint master's degrees in Business and Public Administration.
Career
Botero was elected to Bogota's City Council. Later he was elected as a Liberal Party member of the Colombian Congress.
In 1993–1994, he worked as a campaign manager in Ernesto Samper's run for president. After Samper was elected, he appointed Botero as Minister of Defense. While in that role, Botero was charged with financial improprieties due to poor handling of a contract to import a large shipment of assault rifles from Israel.
Campaign scandal
Shortly after Samper's presidential victory, Andrés Pastrana, Samper's opponent and future successor, accused Samper of having received campaign donations from the Cali Cartel, in the amount of $6 million US dollars. The Attorney General of Colombia, Alfonso Valdivieso Sarmiento, personally led the investigation. Valdivieso is a cousin of the late Luis Carlos Galán, a charismatic presidential candidate assassinated in 1989 by the Medellín Cartel for his political views. Galán favoured the extradition of drug dealers to the United States for prosecution.
Valdivieso's investigation revealed connections between the Cali drug cartel and top figures of Colombian society, including politicians, journalists, athletes, army and police officers, and artists, among others. As a result, numerous politicians and top members of the government were indicted. Botero was arrested in connection with the investigation and was charged with conspiracy to gain wealth illicitly. On October 3, 1996, Botero was convicted and sentenced to 5 years and 3 months in jail for illicit wealth gain in favour of third parties. He served 30 months and was released on February 12, 1998.
In 2002, Botero was charged with the theft of more than 800 million pesos from Samper's presidential campaign. He invested the money in a farm property in Tabio, a town 20 km north of Bogotá. The national prosecutor sentenced Botero to 36 months in jail, but Botero won an appeal before a Bogota judge.
In 2003, the High Tribunal of Bogotá confirmed the charges, and Botero appealed the decision. In January 2007, the Supreme Court of Justice confirmed the Tribunal verdict.
Expatriation
Botero is currently living in Mexico. He became a Mexican citizen, and the country does not extradite its nationals. In 2009, he affirmed that he would stay in Mexico and not return to Colombia.
Personal life
Botero is married and has two children.
References
Fernando Botero Zea Wikipedia
(Text) CC BY-SA